When we think of Michigan, we immediately think of lighthouses, beautiful historic downtowns, and covered bridges. Bordered by 4 of the 5 Great Lakes, no other state is home to a land covered by forests and second only to Alaska in terms of beaches and shoreline. 
Road Trips in Michigan
Listen To This Article As A Podcast
Where Can I Go On A Road Trip In Michigan
Traveling the Great Lakes state doesn't just stop at beaches, lighthouses, or forests; the state of Michigan also gives you gorgeous sand dunes, scenic byways, and a hefty amount of roadside wonder. Mix it together, and you have the perfect plan for an excellent road trip. We recommend visiting this fantastic state and exploring all it offers.
So, without further ado, here are our top 6 road trips you must have when you're in beautiful Michigan. Let's jump right in:
The Gold Coast
Before we jump into the nitty gritty, it's important to know your car is in top shape to get through the road trips you have planned or will plan. So check everything before you head out and get a maintenance check and a paint job. Roughly, car paint can cost from $300 to $10,000, so if it falls under your budget, go for it!
Golden Beaches and Scenic Views 
Fittingly named the Gold Coast, its 300-mile shoreline has a long stretch of magnificently sun-kissed golden beaches and windswept sand dunes. And along this stretch of golden beaches runs the M-22 Scenic Drive and the US-31, all the while hugging the famous Lake Michigan coast from the stunning resort town of Saugatuck to 239 miles north in Mackinaw City. 
Now, this is a village worth visiting if you're into 18th-century French forts. Not only that, your road trip consists of many things you can explore, such as snug harbors, rich beach towns, Victorian mansions, Hemingway haunts, and picture-perfect vineyards and orchards!
The best time to go is in the summer. That way, you can experience some beautiful beaches like the Good Harbour Bay Beach located south of Leland, Oval Beach in Saugatuck, or Fifth Avenue Beach in Manistee. 
Taking it Slow in Harbor Country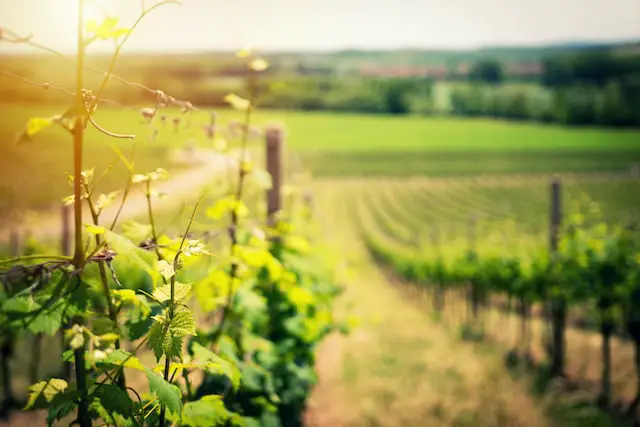 For those who aren't enthusiastic about a 300-mile road trip, the Harbor Country on the southern end of the coast will leave you wanting to go for an adventure. 
Peppered with marinas and picturesque golden sands along the shore, this route from Michiana is only an hour from downtown Chicago, Sawyer, which falls under the northernmost Harbor Country community. 
Highlights along this route will include the largest public beach in the region of New Buffalo, the longest-running winery named St Julian Wine Company in Union Pier, the Journeyman in Three Oaks is one of the largest organic distilleries of Michigan, and an abundance of artsy boutiques, fine dining restaurants, antique shops, beautiful resorts and golf courses. 
The road trip is only a mere 22 minutes, but that shouldn't stop you from discovering what this magnificent route has to offer.
Marvel at the Upper Peninsula Lighthouses
Did you know that the state of Michigan is home to 129 lighthouses? No other state can boast about its maritime icons more than Michigan. Maine only comes second with its 80 lighthouses. 
However, if you're looking for that postcard-ready lighthouse, Michigan's Great White North, the Upper Peninsula, is home to 40. Built mostly around the 1800s, you'll find more than a dozen are open for tours. 
The Lighthouse Road Trip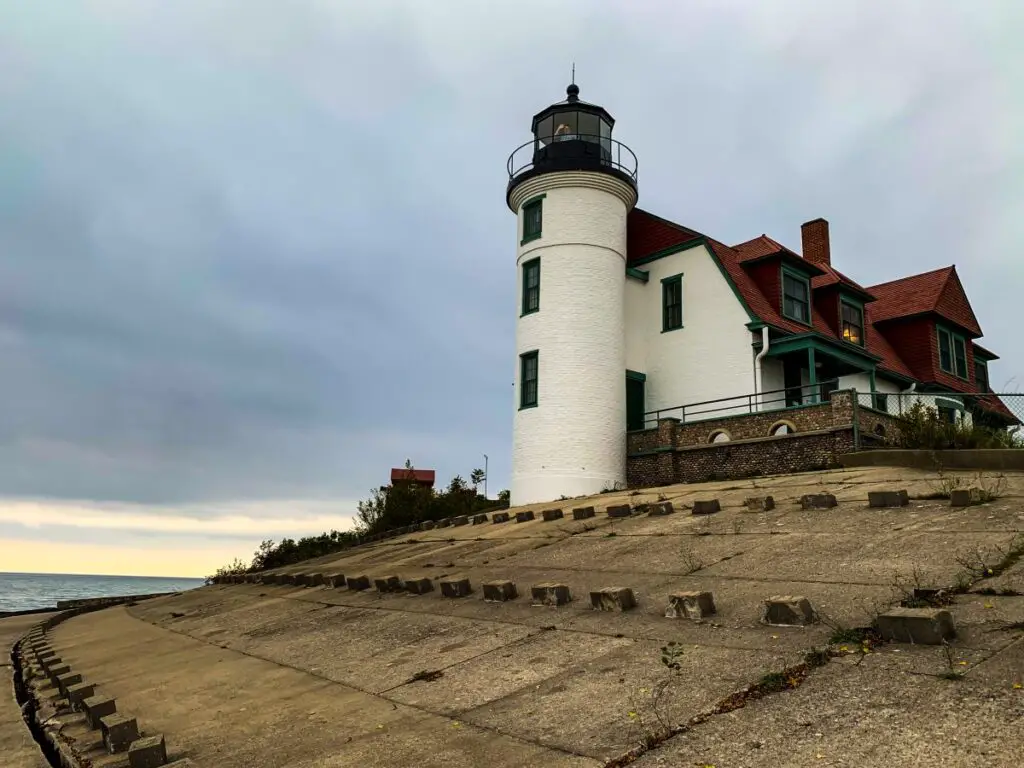 You can begin your lighthouse-themed journey with the Munising Range Lighthouses at Pictured Rocks National Lakeshore. You can follow the peninsula's edge south, east, and back west to Escanaba, where both the Sand Point Lighthouse and Peninsula Point Lighthouse are open for tower climbs and tours. 
Also, you'll discover more preserved wonders, such as the Crisp Point Lighthouse in Paradise, sitting on Lake Superior's Shipwreck Alley since 1904. There's also the Au Sable Light Station in Pictured Rocks,  the Great Lakes Shipwreck Museum at Whitefish Point Lighthouse, and Point Iroquois Lighthouse in Brimley.
We guarantee you won't be disappointed at all, and it's worth the drive to visit these rustic and towering Lighthouses. 
Explore the River Road National Scenic Byway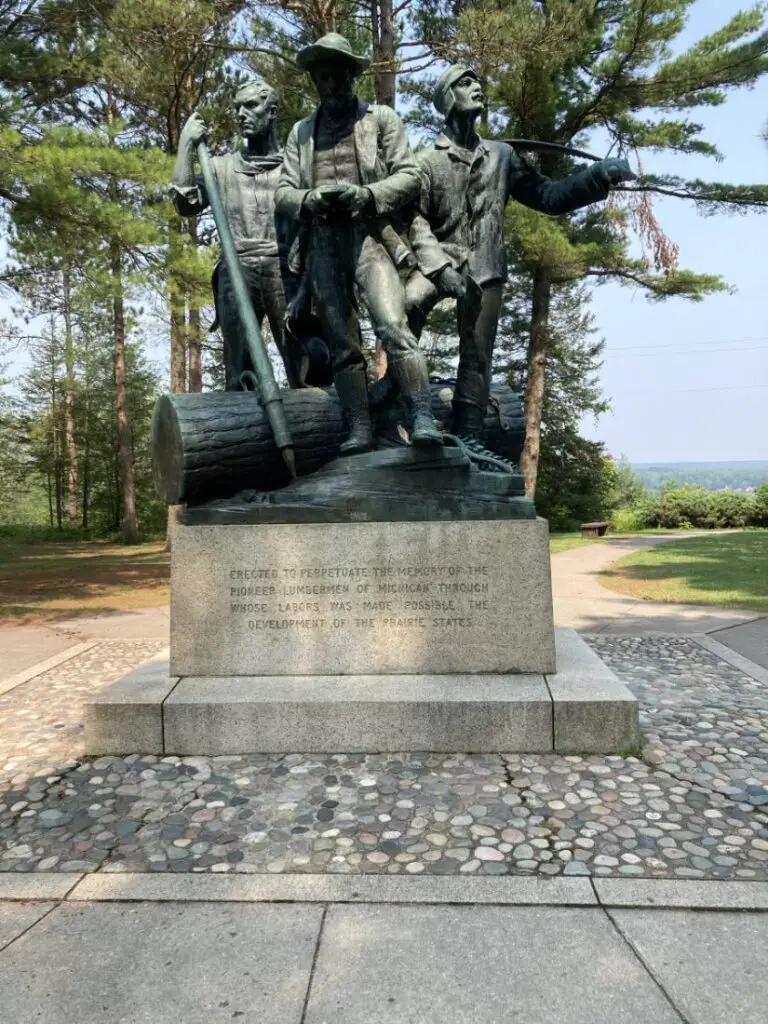 If you love nature and camping, then the River Road National Scenic Byway is just the destination for your road trip. Extending westward from beautiful Lake Huron into the Huron–Manistee National Forests, you'll find this is the best opportunity to drive into the natural wonders of Michigan and discover all it has to offer. 
This road trip will take you through scenic outlooks, historical sights, monuments, riverside campgrounds, cross-country ski trails and hiking. You'll be driving along the Au Sable River Road, which was once crucial for transporting giant white pines from the forests to Lake Huron's quaint sawmill towns.
If you like to dive deep into the history of the region, then we recommend stopping by the Lumberman's Monument Visitor Center to learn more. 
Get Lost in the Sunrise Coast 
It's no secret that Lake Michigan holds the title for being the most well-known, but there's also an underdog to the east – Lake Huron. You can view the Huron shoreline right here, thanks to the webcams that have been installed there. Not only does it host a long list of marine sanctuaries, wineries, and art galleries, but nothing else can beat the spectacular sunrises on this coast. 
The trip will start from Au Gres, considered the gateway to Michigan's sunrises. From there, you'll go straight north, paralleling some 200 miles of shoreline along the US-23 and to Mackinaw City. It's here where you can catch a ferry ride to the nearby Mackinac Island, known for its tranquility. 
Besides the picture-perfect sunrises, you'll have plenty of opportunity to explore the Tawas Point State Park, the Charity Island Lighthouse, Thunder Bay Marine Sanctuary, and Cheboygan, home to more lighthouses, wineries, breweries, and endlessly charming small towns. 
Final Thoughts On Great Michigan Road Trips
In conclusion, planning a road trip is not easy, but if you're willing to go out into the unknown and discover what's there, there's no time like the present. And Michigan is the best state for road trips simply because of how much it offers. 
Let us know in the comments below about your experiences on your road trips to Michigan. Till then, stay safe and drive safe as well!
Video: Michigan Road Trips
---