[caption id="attachment_7564" align="aligncenter" width="1024"]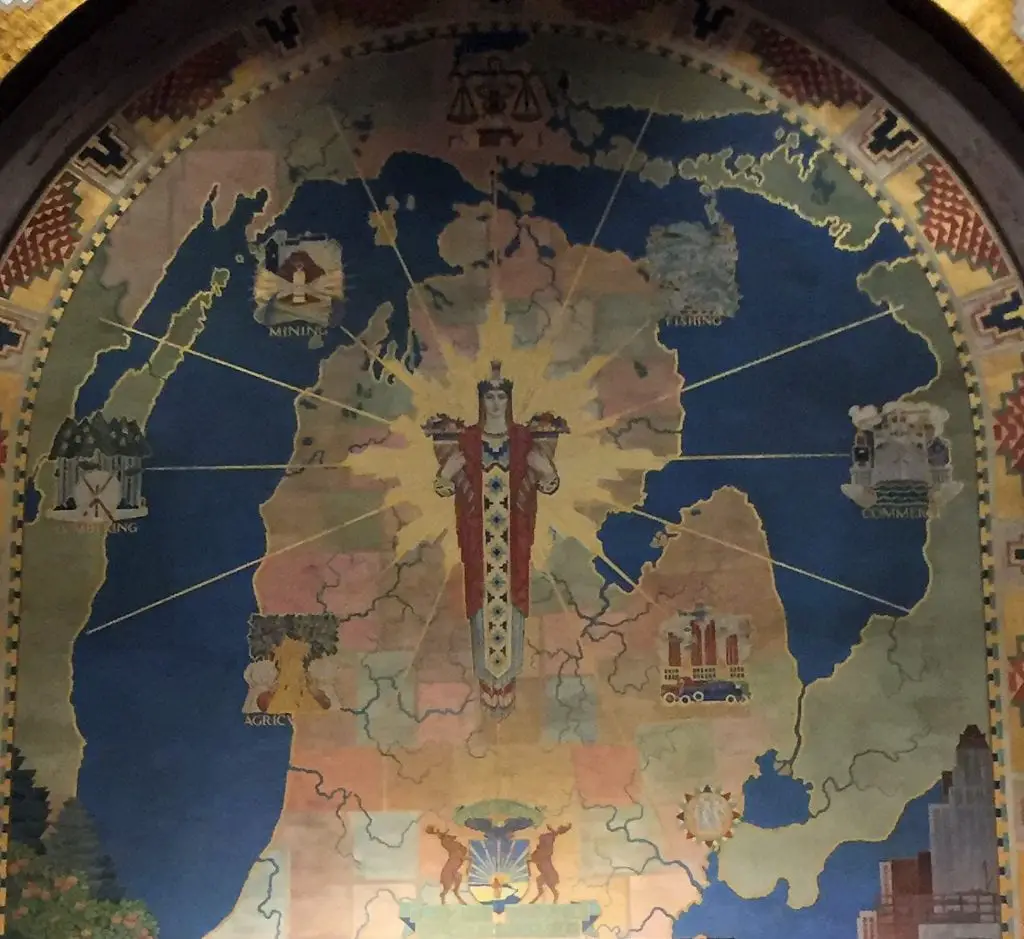 Guardian Building Lobby Detroit[/caption]
Michigan is known as the Great Lakes State. Surrounded by five of the six Great Lakes. ThumbWind has a number of stories devoted to Michigan places, food and places to visit. Here are a few to explore
This is the schedule of events starting with the the first day of Cheeseburger in Caseville for 2019. 
If you want a Cheeseburger that is better then anything you can get in Caseville, start with the key ingredient at Walt's Meat
The Bay Port Fish Sandwich Festival is the granddaddy of them all. Since 1978 folks come in and lined up for a fish sandwich that "takes two hands to hold one.
It's soooo close. The Detroit Army Corps of Engineers is reporting that all of the Great Lakes have exceed record water levels last seen in the 1980's, except for the Lake Huron-Michigan Water Levels.