Thumbwind Publications has been in operation since 2009. It started as a free hobby site and evolved into a local nitch content site that likes to find fun things to see and do in Michigan. Particularly the Thumb region. I have learned a lot and have tried and failed many times before settling on this set of tools.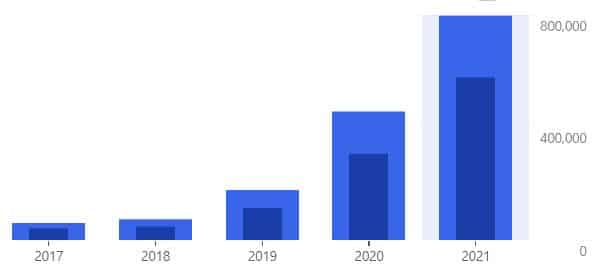 Hosting – WordPress.com & AWS Lightsail
Hosting is the first key element to the creation of a site. Without it you have nothing. However, the choice you make on where to host may impact your site for years.
Images on this page may contain affiliate links in which we may receive a commission. See our affiliate disclosure for details.
The flagship site – Thumbwind.com on WordPress.com*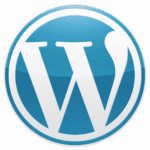 If you read all the how-tos about setting up a blog or e-commerce site, it always starts with this strange term called "self-hosting." Yep, it's cheap, and it seems like the way to go for a beginning blog or website. However, it also means that you are on the hook to keep the site online, secure, and up to date in every aspect. I was a sysop for about ten years of my 40-year career in the IT industry, and let me tell you, it's no fun, and more importantly, there is no value-added.
This is why I choose to stay with the enterprise-quality hosting service that WordPress.com provides. It's hassle-free, and you can do just about anything you can with a self-hosted site. Since Thumbwind.com is my flagship site, I will stay with what has worked exceptionally well for the past 13 years with 99.999% uptime. If you want to start your site, begin with a free WordPress site and learn and explore.
Incubator sites – TwoVerbs.com and OutdoorSkillz.com On Amazon Lightsail*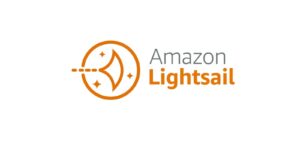 I wanted to host two starter sites but also wanted to have the ability to install plug-ins and control other features. WordPress.com does not allow plug-ins on their free sites and I was not willing to pay for that ability on sites with little or no traffic. Bummer! I was intrigued about hosting my own site using a service called Amazon Lightsail. With Lightsail you can quickly spin up a pre-configured WordPress site and get it up and running in about a day. The cost for these two starter sites is averaging about $10 a month.
Thumbwind Publications Tools – Writing and Editing – Grammarly*

There is nothing more irritating than someone posting a comment telling you that you misspelled a word or used the word "your" instead of "you're." So I began trying some online grammar checking and found them lacking the versatility to be used in the WordPress editor or off-line on my PC. This is what brought me to use Grammarly. It offers spelling, grammar, style, and plagiarism checking in a single package.
I went back and updated and, in many cases, re-wrote my older articles using Grammarly to help. It gives you more self-confidence to expand your vocabulary and expound fearless on a new topic. In addition, I can use Grammarly within the WordPress editor, within Google Docs, and on the Grammarly site to check guest posts for plagiarism. Grammarly is a worthwhile investment, and I encourage writers to check it out.
Search Engine Optimization Tools – Rank Math*

For over three years, I was a big fan of Yoast. Using an SEO content optimization tool helped thumbwind break into its first 10,000 organic visitors a month after years of low viewership. I credit Yoast with my first years of incredible growth and the ability to optimize my existing content. However, by 2020 I saw a plateau in organic growth, and new features and innovation were lacking. My biggest issue was not paying attention to Yoast's large size in its plugin. I grew new sites and was not looking forward to spending $89 a year for each tiny site. Yikes.
During the Fall of 2021, I downloaded and tested the free version of Rank Math on my incubator site twoverbs.com. After a week, I was so impressed with the results that I switched to the premium version of Rank Math and was able to load it on all my sites for the same price. Rank Math picks up where Yoast falls short. I don't have to buy and install another plugin for my Google Publisher news feed or video. It is worth trying out the free version of Rank Math for yourself.
Thumbwind Publications Tools – Content Delivery Network/Caching – Cloudflare*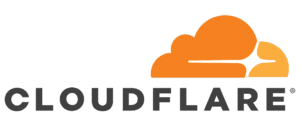 Before I retired, I ran an IT group in a Fortune 100 company that handled the infrastructure for all of the brand websites. It was a huge effort, and I ran an on/offshore group of about 40 IT professionals. One tool we used to keep network response time as fast as possible was to use a network caching service. This did two things. It kept our sites fast for exceptional user experience and off-loaded traffic away from our hosted environment.
When I got serious about growing Thumbwind I researched for network caching services and found that Cloudflare was perfect. Cloudflare has a free tier that offers a majority of the services that I had at an enterprise-level service. It wasn't long before I saw the value of going with their PRO paid tier. Today Cloudflare handles over 680,000 pageviews and caches 113 GB (about 70%) of our traffic each month.
Monetization – WordAds*, Adsense* and Ezoic*
It doesn't take long for those running a hobby blog to start thinking about a way to make the site work for them. You put some long hours creating great content, and if your SEO optimized, you begin to see traffic come in from the search engines. Yea! So how to make the site pay for itself.
Dabbling in Monetization with WordPress WordAds*
The paid version of using WordPress hosting offers the feature of placing ads on your page. It's called WordAds, and it's an effortless way to monetize a site. With one click, I turned it on in 2017. It generated enough income to cover the yearly cost of hosting and the paid plugins. How cool is that! My site generated $1,700 in income with WordAds alone in the past five years. However, the revenue per thousand page views averaged a paltry $0.56 per thousand ad views, which is terrible.
ThumbWind's Google Adsense* Experience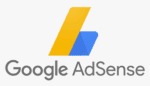 In September of 2019, I applied for and was approved for Google Adsense. With Adsense, I saw an income of $2.28 per thousand ad views – that is a 400% improvement over WordAds! I was happy with both Adsense and WordAds. These ad networks allowed me to pay for the site and grow it with new content and features. All was well.
Taking Your Small Site to Ezoic*

In the summer of 2021, I was approached by Ezoic. I knew about the company, but I knew I didn't have the traffic volumes required for approval. I applied with Ezoic in 2020, but my application was dormant. Then, I learned that Ezoic had a new program for small publishers. It's called Ezoic Access Now. It's a monetization program for those sites with less than 10,000 visitors a month. Ezoic provides additional educational resources and features to help the site grow when enrolled. My site was more significant than that, so the Ezoic Onboarding Specialist suggested that I apply for Ezoic Levels.
Ezoic Levels is a tiered system based on your site's traffic. Each tier has a qualifying number of reported site visits, and you are expected to go through training classes for each tier. I applied for and enrolled in Ezoic's Level One program. The Onboarding Specialist held my hand the entire transition, which was fantastic. After a week, I turned off WordAds and Adsense, and Ezoic serves 100% of my pages. Ezoic reports earnings per thousand-page views rather than ad impressions. I'm currently seeing a rate of $13.51 per thousand page views. That compares to the rate of $8.42 per thousand page views at Adsense- a 60% improvement. I encourage any serious blogger to enroll their site with Ezoic Access Now or Ezoic Levels if you are considering monetizing your efforts.
Final Thoughts on Tools and Services Used By Thumbwind Publications
Our sites are always evolving. One day I hope to migrate michigan4you.com and ora-labora.org to a self-hosted environment. I'm currently experimenting with the migration of Michigan4You to Ezoics Worpress Hosting Platform but that will take about 30-60 days as I have over 50 posts to review and migrate.
Our Top Articles By Thumbwind Publications Platforms
Thumbwind.com
13 Michigan Webcams Covering the Thumb & Lake Huron Shoreline You Can View Right Now
TwoVerbs.com
Live, Explore, and Volunteer As Assistant Lighthouse Keeper In 1 of Michigan's Acclaimed Lighthouses
OutdoorSkillz.com
Michigan4You.com
11 Michigan Indian Trails We Travel Everyday
Ora-Labora.org
*All trademarks, service marks and company names are the property of their respective owners.