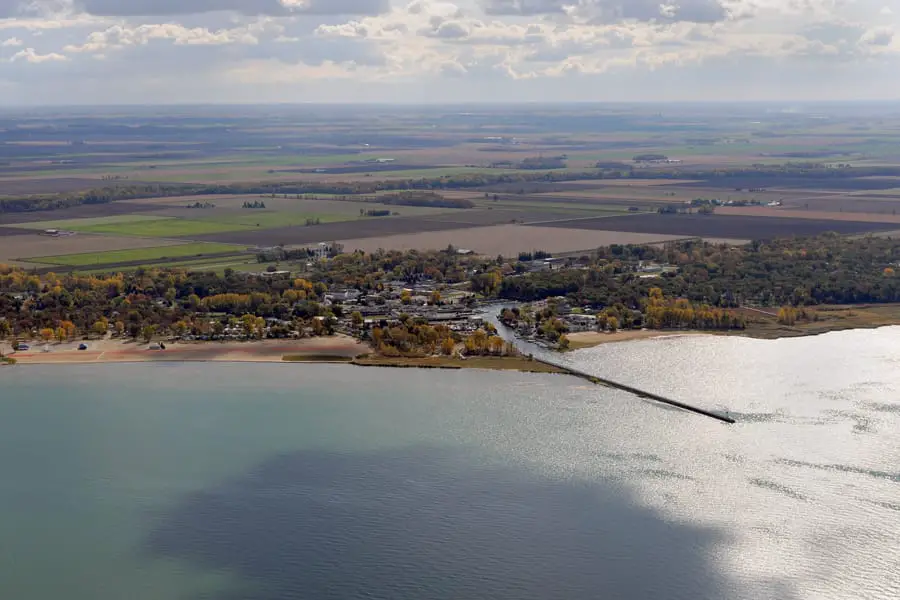 Caseville is a little city in Michigan's Thumb that calls it itself the "perch capital of the world".  Located at the mouth of the Pigeon River that help make this area a boating destination. Well known for its large sandy beach, abundant fishing and its unique shops and festivities.
The area is known for its abundance of vacation homes and cottages. Blessed with a sugar sand along the beach, it's been drawing families to spend the summers here for over two generations.
Home of the Shanty Days Festival in the winter and the famous Cheeseburger Festival in the closing days of the summer. Caseville is the fun city in the thumb.
ThumbWind's #Android app contains content feeds from our posts and an updated Michigan Wind Farms map.
If you are ever at a loss for things to do in the Upper Thumb, you found the right spot. We went looking for neat and interesting things to do and came up with this list of 10 free things to do in Michigan's Thumb. Check back with us from...
Michigan's Upper Thumb has several 5K run/walks during the summer and at the Cheeseburger festival in August. They are fun, well attended, family fun events.
Caseville Shanty 2019 is the 27th edition of this Winter Festival. This offers mid-winter fun on the ice. It's the largest winter carnival in the Upper Thumb.