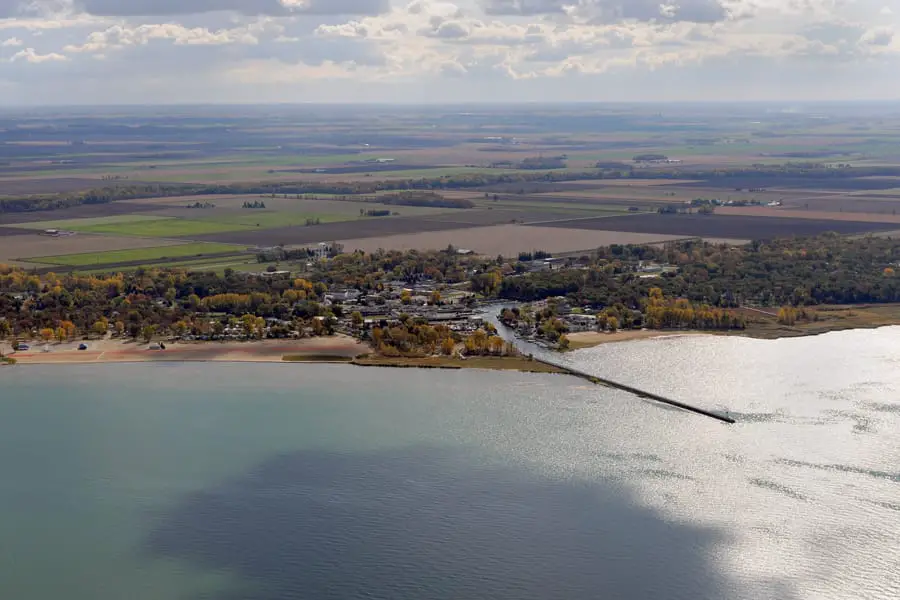 Caseville is a little city in Michigan's Thumb that calls it itself the "perch capital of the world".  Located at the mouth of the Pigeon River that help make this area a boating destination. Well known for its large sandy beach, abundant fishing and its unique shops and festivities.
The area is known for its abundance of vacation homes and cottages. Blessed with a sugar sand along the beach, it's been drawing families to spend the summers here for over two generations.
Home of the Shanty Days Festival in the winter and the famous Cheeseburger Festival in the closing days of the summer. Caseville is the fun city in the thumb.
This is the schedule of events starting with the the first day of Cheeseburger in Caseville for 2019. 
If you want a Cheeseburger that is better then anything you can get in Caseville, start with the key ingredient at Walt's Meat
The vintage camping group Michigan Tin Can Tourist will be rolling into the Thumb's Port Crescent State Park. We will pay a visit.
We took a unique and interesting cruise to the island in the middle of Saginaw Bay. Here is what we found.