Tagged:
Caseville Michigan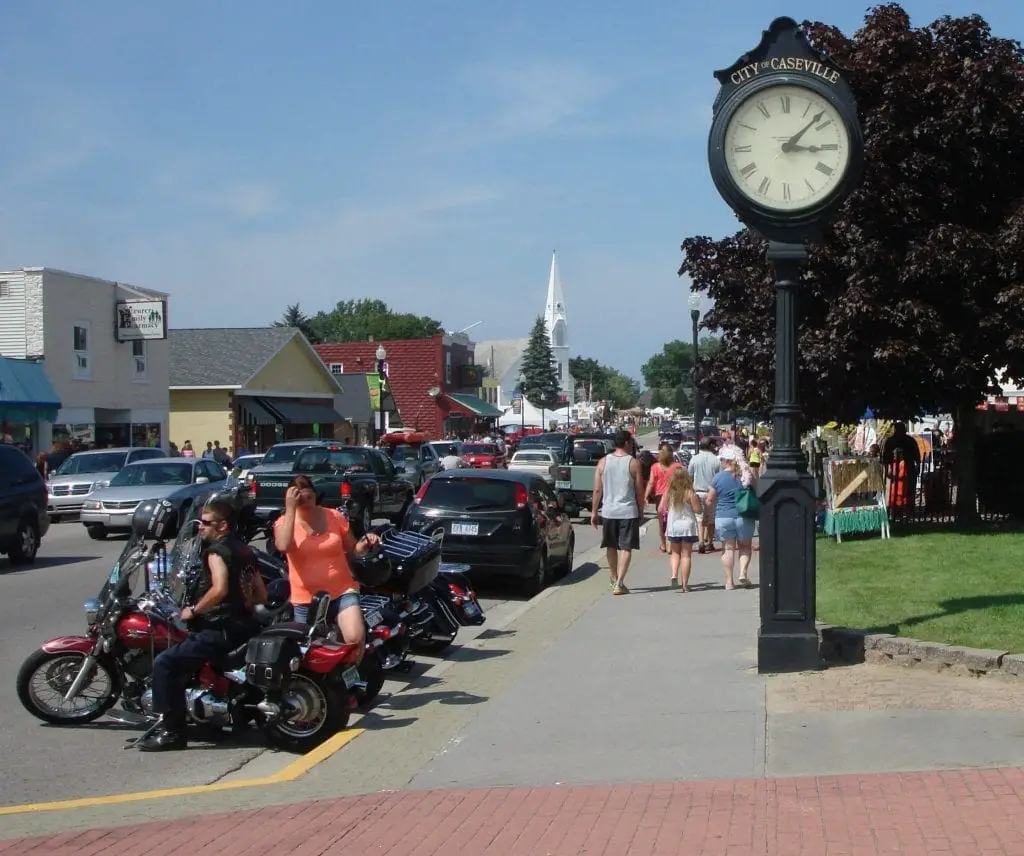 Caseville Michigan is a little city near the tip of the Thumb that calls it itself the "perch capital of the world".  Located at the mouth of the Pigeon River to make this town a boating destination. Well known for its large sandy beach, fine fishing and unique shops and festivities.
Caseville is also known for its abundance of vacation homes and cottages. Blessed with a sugar sand along the beach, it's been drawing families to spend the summers here for over four generations.
Caseville Michigan is home of the Shanty Days in the winter and the famous Cheeseburger Festival in the closing days of the summer. Caseville is the fun city in the thumb.
This is the schedule of events starting with the the first day of Cheeseburger in Caseville for 2019. 
Mysterious holes are found by kids on the north side of Rush Lake State Game Area. Years later they are determined to be from the 1800s quarry operations.
August 11th marks the start of one of Michigan's largest Festivals; Cheeseburger in Caseville. It's a final celebration of the end of the summer and a tribute to all things Jimmy Buffet, especially a "Cheeseburger in Paradise". With craft vendors, live music, cheeseburger stands and it's mid-week "Parade of Tropical Fools"
For well over five decades the Upper Thumb has been deemed the "Closer Up North" for the Southeast Michigan and Detroit area. Sandy beaches, great fishing, parks and some of the friendliest proprietors around, Huron County is a great place to steal a weekend away from the "burbs" of Detroit...