Midland is a small city located in the heart of Michigan. It's known for being a hub of business and industry, such as Dow Chemical and Dow Corning. We found some great Midland Mi museums that are perfect for families. From art galleries to history centers, Midland has so much to offer!
Table of Contents
What To Do In Midland Michigan
As the crisp breeze carries the last whispers of autumn across Midland, Michigan, residents and visitors alike find themselves searching for enriching activities to fill their days. With a vibrant cultural scene nestled in the heart of the state, there's a treasure trove of things to do in mid-Michigan that go beyond the ordinary. Whether you're a history buff, art enthusiast, or simply looking for a unique way to spend an afternoon, the museums in Midland offer a diverse array of experiences. From interactive exhibits that whisper tales of the region's past to contemporary collections that challenge the mind, these cultural institutions are gateways to the stories that shape the Great Lakes Bay Region.
What to do in Midland Michigan – Map of Midland Mi Museums
Midland Center for the Arts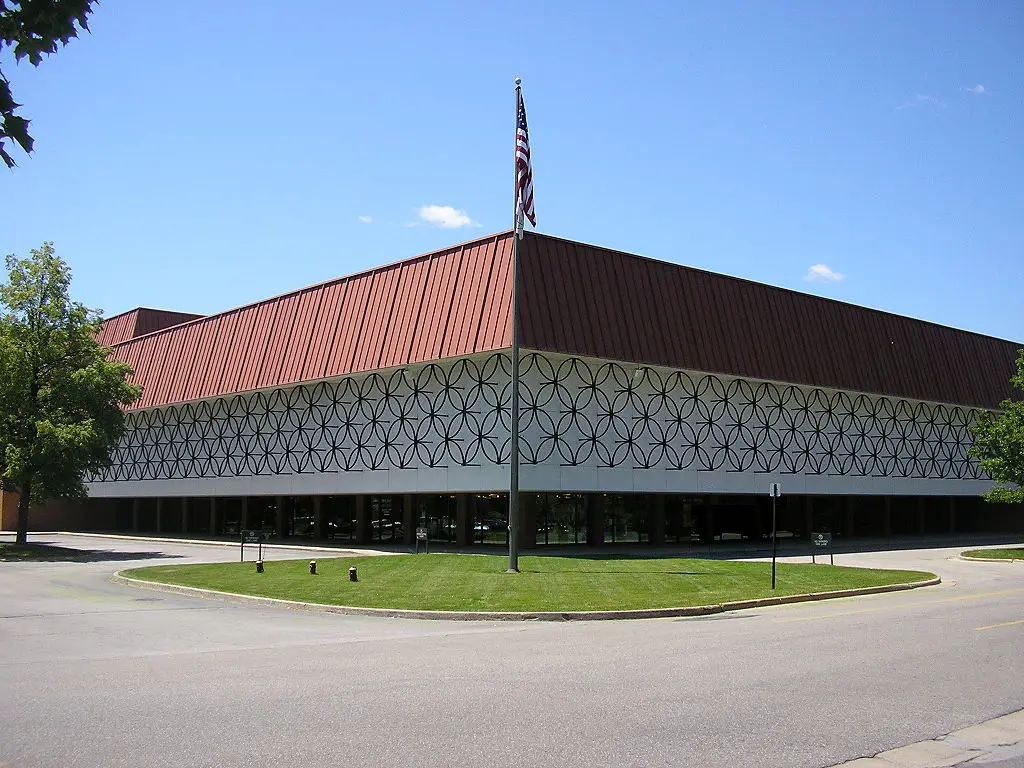 Website | Directions: 1801 W. Saint Andrews, Midland, Michigan 48640
The Midland Facility for the Arts is a performing arts center and museum complex in Midland, Michigan. It has two theaters, museums, art studios, lecture rooms, and a historic campus. The museum offers a variety of hands-on activities and exhibits oriented toward children. You can enroll in the Midland Center for the Arts classes online.
The upper levels of the Hall of Ideas and the Alden B. Dow Museum of Science & Art remain closed due to water damage to the building. As a result, the exhibits have been relocated to the Center's Brick Lobby.
Visit their website for the Midland Center for the Arts events 2022. Hours are Friday 12 – 4 PM, Saturday 10 AM – 2 pm, and Sunday 12 – 4 pm.  $4 per person and free for museum members
Alden B. Dow Home & Studio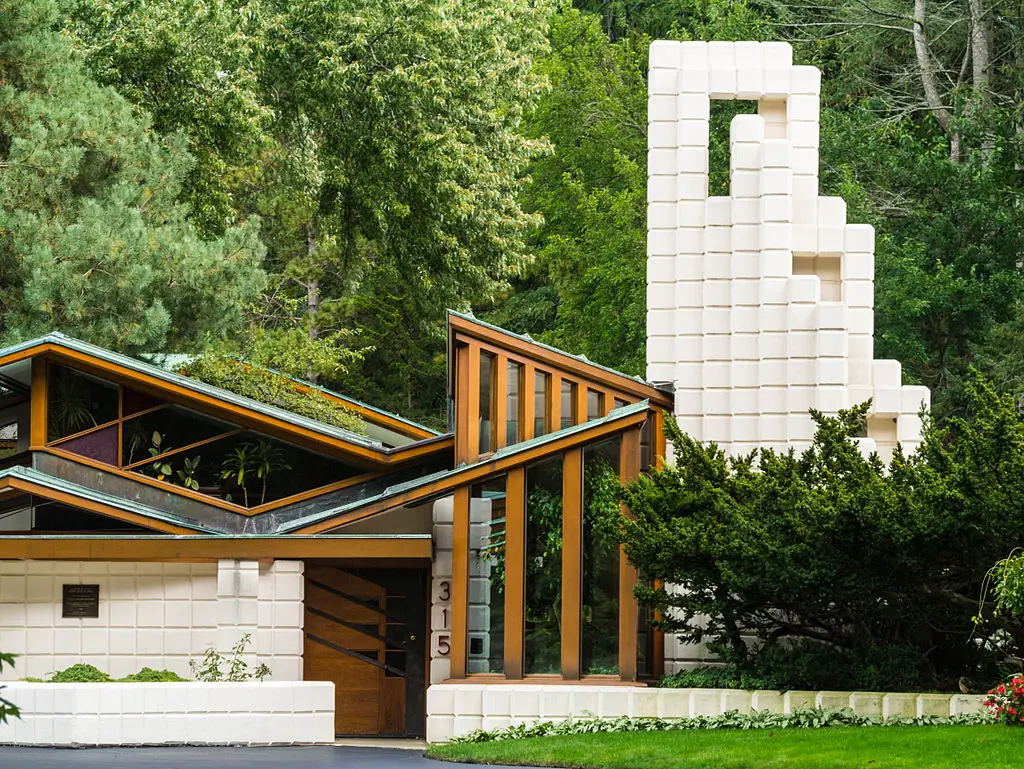 Website | Directions: 315 Post Street, Midland, MI 48640
The Alden B. Dow Home and Studio was the residence and a recognized masterwork of 20th-century architect Alden B. Dow. Dow was a man of his time, but he created future architectural realities. Innovative building techniques merged with new, undefined materials, allowing him to investigate and create new resolutions in architecture.
The Alden B Dow Home and Studio designated a National Historic Landmark in 1989, continues to capture the imagination and evoke emotional responses in everyone who visits this dramatic statement of Mid-Twentieth Century Modern architecture. The Home and Studio, set in an enclosing pond, is alive with reflecting light, soaring roof lines, diverging angles, vibrant color, and the perfect blend of temptation and tranquillity. Plan your visit to include architectural tours, educational programs, Michigan history, and other activities.
The museum also has art galleries that display exhibits featuring history and architecture and temporary exhibitions of local artists' work throughout the year (including shows by local artist Shannon DeWitt).
Public Tours: Monday – Saturday at 2 p.m. with an additional 11 Tours on Friday and Saturday.  Closed Sundays. Reservations must be made at least 24 hours before the desired tour date.
The Alden B. Dow Museum of Science And Art (ABDM) 
Website | Directions: 1801 W. St. Andrews Rd., Midland, MI 48640
Considered a Midland science museum located at the Midland Center for the Arts. The Alden B. Dow comprises three levels of permanent interactive science exhibitions known as the Hall Of Ideas and the fourth level of expansive space for continually changing visual art and science exhibitions. Unfortunately, due to flooding in 2020, some exhibits are unavailable. 
The ABDM offers exhibits that are constantly changing, so you can come back again and again to experience something new. The museum also has a planetarium, theater, and gift shop where you can buy educational toys or souvenirs from your trip around Michigan's Great Southwest!
Herbert H. Dow Historical Museum
Website | Directions: 3200 Cook Rd., Midland, MI 48640
The Herbert H Dow Historical Museum is a Midland, Michigan, museum dedicated to the city's history and its founder, Herbert Henry Dow. The museum is located in the Dow Center on the campus of Mid-Michigan Community College, founded by Dow in 1959.
Of all the Midland Mi museums, the Herbert H. Dow Historical Museum has multi-media exhibits that provide a fascinating look at the birth of Midland's most prominent business and the evolution of the chemical and pharmaceutical industries.  
The Museum is open during "Hands on History" Weekends.
Herbert D. Doan Midland County History Center
Website | Directions: 3417 W Main St, Midland, MI 48640
The Herbert D. Doan Midland County History Center is the gateway to Heritage Park. It houses a permanent hands-on gallery of interactive exhibits of Midland County history from the beginning to today; a gallery of featured exhibitions; a research library for local and general history; and an archival collection of Midland County artifacts.
The museum features exhibits on everything from Native American history to the auto industry, with a particular focus on what it was like to live in our area 100 years ago. Visitors can go through interactive displays that show different aspects of life at that time: farm life, school life (including homework!), and homemaking tasks like sewing clothing or preparing meals. There's even a mock library where you'll find an old-fashioned card catalog system!
The Doan History Center is open Monday – Friday, 8:30 am – 5 pm.  Closed weekends and holidays. Admission to the Dorothy Dow Arbury Gallery is free. 
Sanford Historical Museum
Website | Directions: 2222 N Smith St Sanford, MI 48657
This is the only of our Midland Mi museums not located in the city. The Sanford Centennial Museum honors the history of Sanford, Michigan. The property features nine authentically restored and furnished old buildings, including two schools, a local shop, a log cabin, a township hall, a church, a railroad terminal, a train, and a Santa home. The Main Museum is housed in a former schoolhouse from 1910. In addition, the Museum hosts several community activities throughout the year.
Inside the buildings are collections of vintage tools, logging implements, political memorabilia, a dentist's office, a saloon, toys, household goods, and much more.
Bradley Home/Carriage House Hall
Website | Directions: 3200 Cook Road, Midland, Mi 48640
Bradley relocated from New York to Midland in 1866 and founded a food business and dry goods company. He was also the town's Postmaster and served as alderman, village council president, board of education, and ward supervisor. Bradley could also run other enterprises, such as a publishing company and an insurance firm.
The Bradley house, completed in 1874, is an excellent example of Victorian Gothic architecture. The Carriage House displays 15 horse-drawn vehicles, blacksmithing equipment, and related artifacts. The largest operational blacksmith shop in Mid-Michigan is also on display.
In 1921, Bradley lost the house in bankruptcy, and it was purchased by the next-door St. Brigid's Roman Catholic Church. The church used it as a rectory until 1969 when it was slated for demolition. Local preservationists formed the Bradley House Society, which purchased the house and moved it to its present location. The group rehabilitated the house and opened it to the public in 1972. The Bradley House Society merged with the Midland County Historical Society in 1976 and installed a historical park surrounding the house. The house remains open to the public.
From April through October, Thursday-Saturday 11 a.m.-4 p.m., Sunday through Wednesday: closed. Major holidays and the week of July 4th are excluded. Bradley Home Tours are available at 11:00 a.m., 1:00 p.m., and 3:00 p.m. Adults pay $5, while children pay $3.
Dow Gardens
Website | Directions: 1809 Eastman Avenue, Midland, MI 48640
Dow Gardens is a botanical garden located in Midland. Initially established in 1899, the 110-acre Dow Gardens now welcomes thousands of guests annually. Experience a dazzling 110-acre display of annuals and perennials punctuated by distinctive bridges and much more.
Open Tuesday – Sunday from 10 a.m. until 4 p.m.
Can I use a wheelchair at Dow Gardens?
There are about three miles of  ADA Accessible hard-surface pathways within the Gardens and Forest.
How many flowers and plants are at Dow Gardens?
Each Spring, 22,000 flowering bulbs appear. Landscapes are refreshed annually.
During the spring/summer months, the Garden is home to over 35,000 annuals.
The Pines of Dow Gardens
Herbert H. and Grace A. Dow constructed The Pines, their first house, in 1899. Their house evolved and was altered, yet it remained the beating heart of this dynamic family. Herbert experimented with fruit cultivation and garden development.
As a National Historic Landmark, the Pines welcomes tourists for guided tours and special events. The house, which is still furnished with Dow family items, allows an intimate view of their lives.
The Dahlia Hill
Website | Directions: 1300 W Main St, Midland, MI 48640
When you visit the garden, you'll see it is full of various colors and shapes. The Dahlia Hill is a Midland public garden where people can relax and see beautiful flowers. It's open during the summer, which makes it a fantastic place for families to visit with their kids! Your family will love the view of downtown Midland from this unique vantage point.
Final Thoughts About Midland MI Museums
Like the number of Huron County Mi Museums, we hope this list has inspired you to visit one of Midland's museums or gardens. We know there is so much more fun in Midland, Michigan, and we hope this guide will help your family discover it. So whether you're looking for something educational or just want to enjoy some time together as a family, plenty of options are available!