When it comes to natural beauty in the US, it's hard to top Michigan. The state of Michigan is home to some truly incredible sights that can be found all over the state. From beaches to forests and valleys, you can find a wide variety of nature in Michigan.
And all visitors agree that these wonders need to be experienced firsthand. With so many choices, however, it can be difficult to choose a location for your trip. Especially if you're looking for a thrill, choosing the exact location for your trip can get tough. So, in order to help you choose, we've put together a thrill seeker's guide to the natural wonders of Michigan to outline the best locations to go to.
We Will Review:
Valley of the Giants On South Manitou Island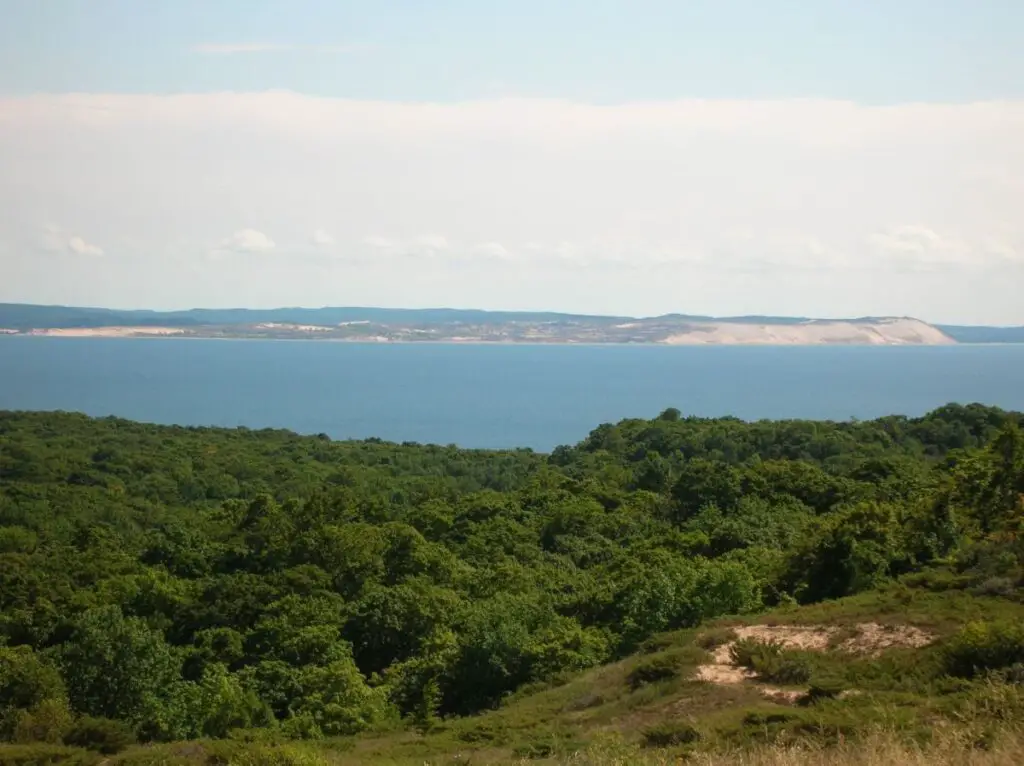 First up in the thrill seeker's guide to natural wonders of Michigan is the Valley of Giants. This ancient forest of white-cedar trees can be found on South Manitou Island. The massive, ancient trees are what earned the forest its name, and for good reason, as one of the trees was dated 528 years old. You can easily access the Valley of the Giants via a ferry through Manitou Island Transit.
Once on the island, you can go on a 7-mile hike to, and through, the valley itself. Additionally, there is a campground for those who need to rest or would just like to camp out in the valley. However, you should be properly prepared for a camping trip if you would like to do the same. Especially if it's your first time going camping, you should be fully prepared before even considering camping in the Valley of the Giants.
Tahquamenon Falls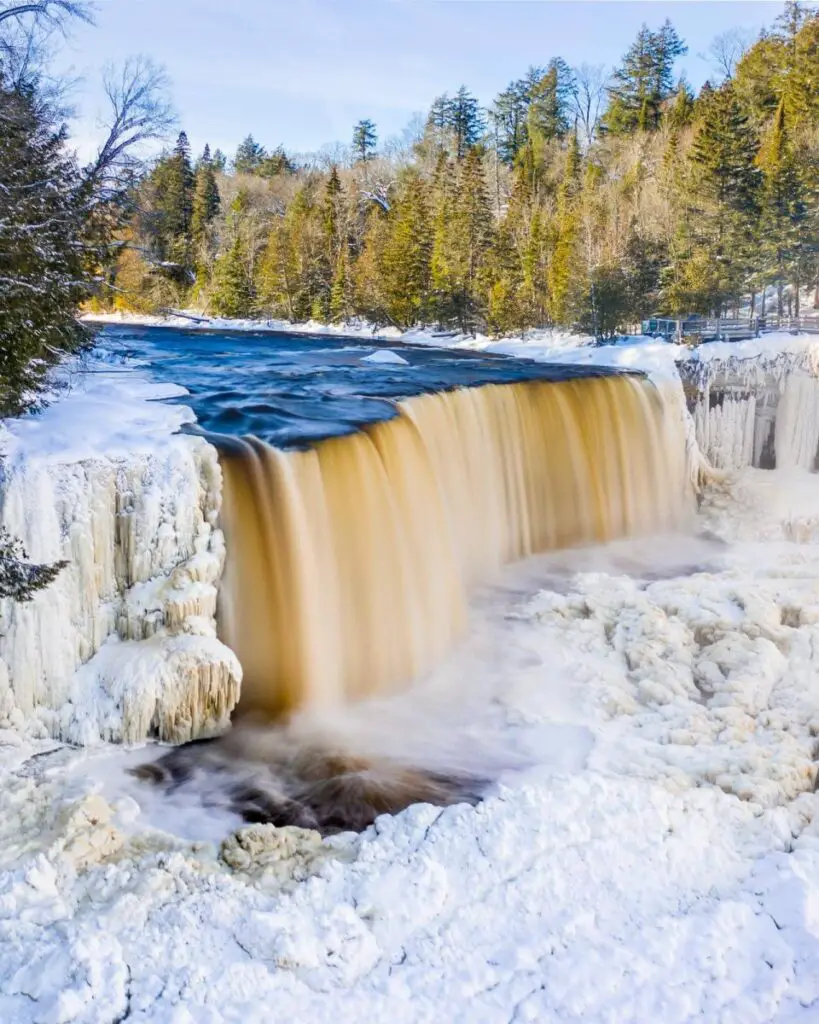 The Tahquamenon Falls can be found on Michigan's Upper Peninsula, and they are one of the largest waterfalls in America. The unusual rusty color of the Tahquamenon River is caused by the fact that it originates in a cedar swamp. The Tahquamenon Falls also have quite a bit of history, as they were largely used for timber transportation during the lumber era.
Nowadays, the falls, and the river itself, are beautiful sights for visitors to take in. There is a hiking trail you can visit which will take you all around the falls. Make sure you're prepared, as the trip takes around 5 hours. Michigan's natural beauty is the main reason a lot of people decide to stay after a visit. If you find yourself in this situation, make sure you find the right team to help you move. Especially if you're moving long-distance, hiring reliable movers is key.
Turnip Rock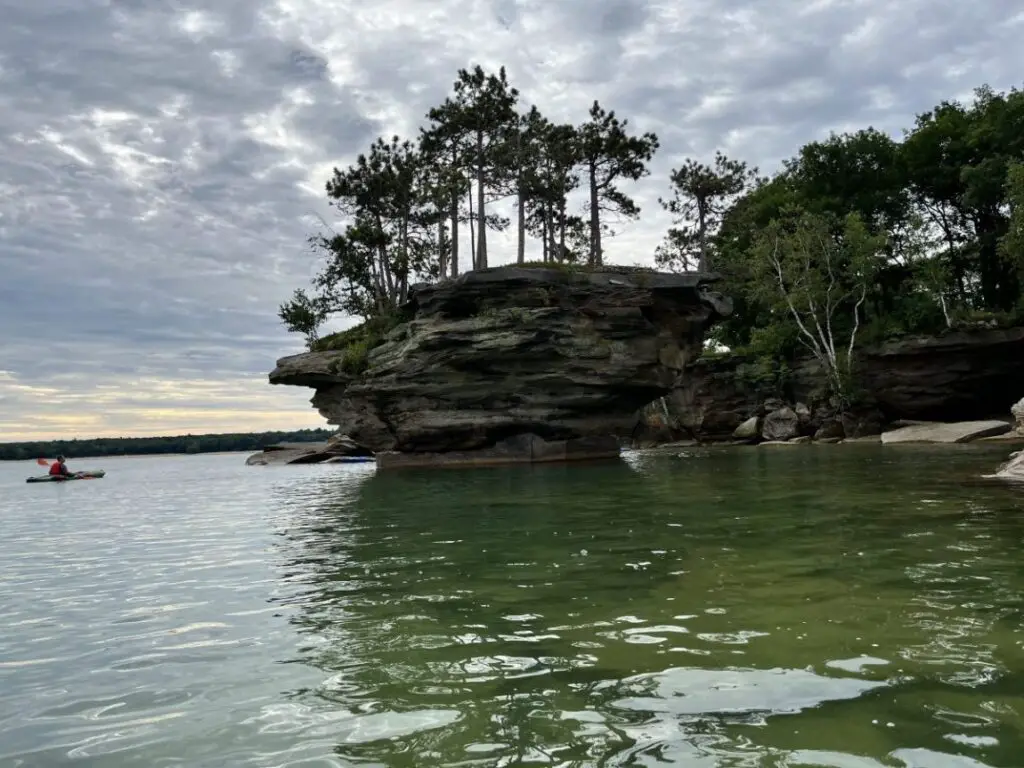 At the very tip of Michigan's thumb, we can find the Turnip Rock. This rock formation, found in shallow water just off the shoreline, is famous for its rather unique shape. Geologists refer to this kind of formation as a "stack". The formation is top-heavy, getting wider as it goes higher, and made of different types of layered rock.
However, we should mention that the land onshore is private property, which makes Turnip Rock inaccessible by land. But it is still accessible by water, which makes Turnip Rock kayaking very popular. So, if you enjoy kayaking, a trip to Turnip Rock might be exactly what you need. Enjoying the beautiful sight after kayaking for around 7 miles is an amazing experience, and pretty much all visitors who made the trip agree the trip is worth it. Even just for the kayaking, the trip is worth going on.
Sleeping Bear Dunes
The Sleeping Bear Dunes are a 35-mile stretch of sand along the northeastern shore of Lake Michigan. The dunes are famous because they can be seen from outer space, and back in 1970, the Sleep Bear Dunes were established as a park. However, the dunes have a long history dating centuries back before their establishment as a park. These days, visitors constantly pour into the park to see all it has to offer.
Hiking and camping in the dunes are very popular, and it's a unique experience that needs to be had firsthand. However, regardless of where in Michigan you plan to go, make sure you have an emergency car kit on hand. You never know when something might go wrong with your car, and you should be prepared for it. Safety is always a priority, and having everything you need to get your car functional on hand is vital.
Pictured Rocks
The Pictured Rocks National Lakeshore is a 73,000-acre park at the shore of Lake Superior. The name Pictured Rocks come from the 200-foot-tall cliffs at the Lake Superior shore itself. These sandstone cliffs offer a truly unique and beautiful sight and are often called one of the most beautiful locations in the Midwest. However, the reason this spot makes it onto the thrill seeker's guide to natural wonders of Michigan is the park itself.
Within the park, you can find forests, waterfalls, dunes, and lakes all over, and they're all worth seeing. As a matter of fact, Pictured Rocks Park can fill the entirety of several trips before you see everything it has to offer. As such, visitors usually come back a few times in order to get the full experience of the Pictured Rocks National Lakeshore. However, every trip here should be properly planned, so be careful.
Kitch-Iti-Kipi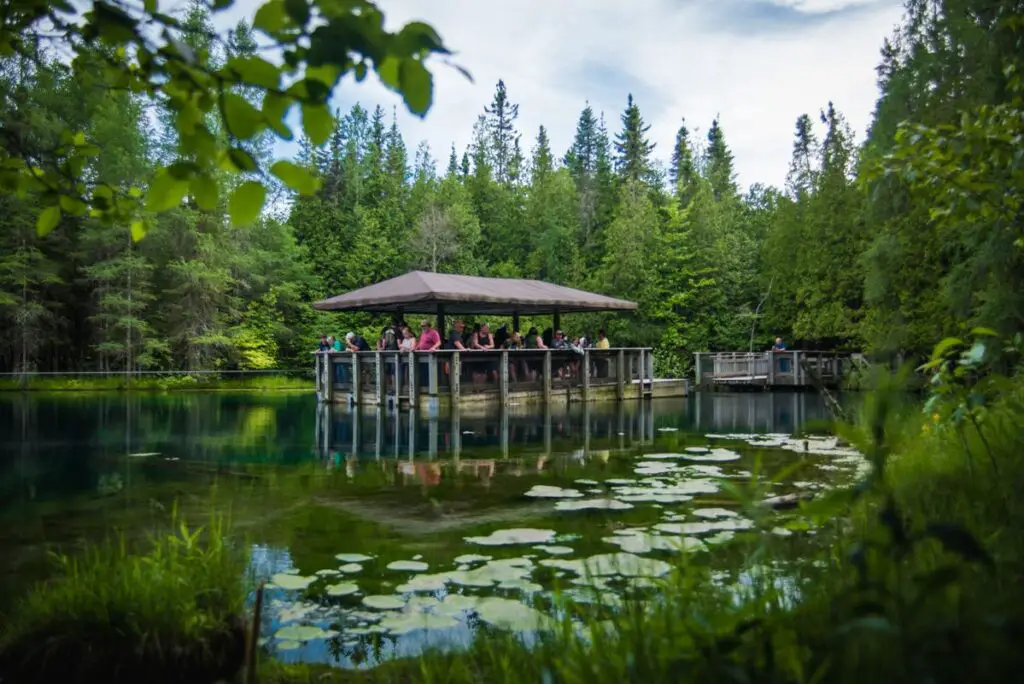 Kitch-Iti-Kipi is Michigan's largest freshwater spring, and a very popular location for visitors. Kitch-Iti-Kipi looks very calm and peaceful on the surface, but at the bottom of the spring, water is constantly bubbling up from the limestone.
Kitch-Iti-Kipi can be found in the Palms Book State Park, and it's a very beautiful sight to see. Although access to the spring is very limited, there is still plenty to do at the Palms Book State Park, and it's worth planning a trip to the park just to see the spring itself. The calm, emerald waters are quite mesmerizing, and the spring's size itself is incredibly impressive.
Isle Royale National Park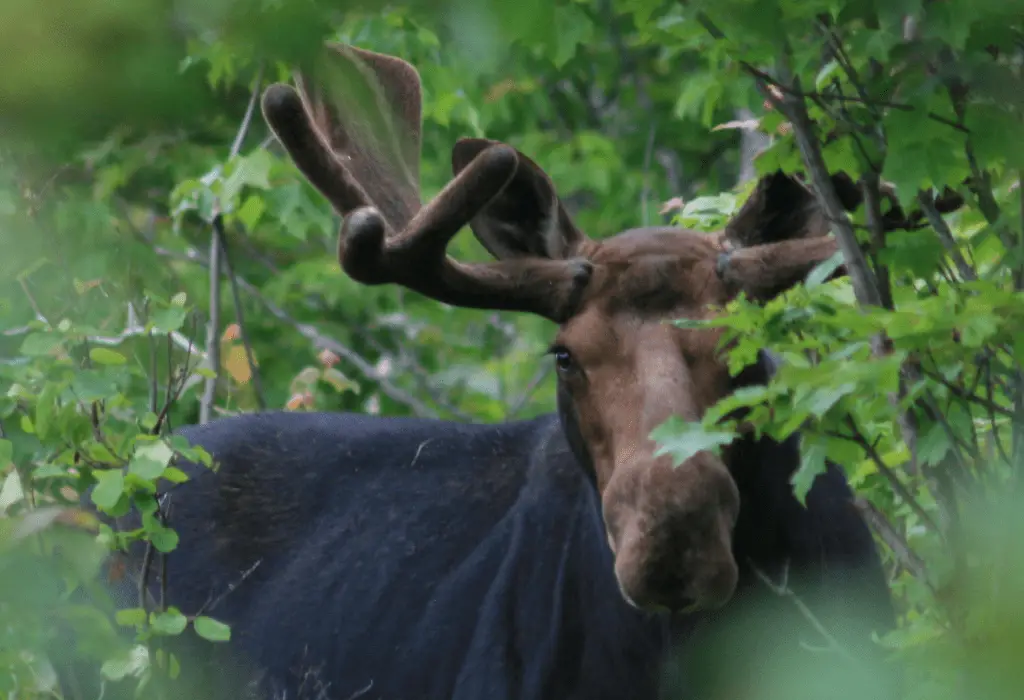 Isle Royale is considered one of the most remote and isolated U.S. National Parks in the lower 48. Traveling here is not for the faint of heart nor spirit because what it lacks for comfort it makes up for in its natural beauty and innocence. It's rugged.
This pristine island in the northwestern edge of Lake Superior. In many ways, this island is perfect for those who have had many miles under their boots and paddles. The comfort and amenities can be had for those with moderate means. The air is fresh and the wonderful lake bathes you in cool mists in the height of summer heat. To many, this "Bucket List" adventure is obtainable with a little preparation and knowledge.
Thrill seeker's guide to natural wonders of Michigan – wrap up
Michigan has plenty of beautiful nature to offer visitors. From unusual rock formations to beaches, and from forests to dunes visible from outer space. And, to be honest, this is only scratching the surface of Michigan's nature.
You could spend decades making trips to Michigan's beautiful nature without seeing all of it. Still, you have to start somewhere, which is where the most well-known locations are typically the best choice. So, the next time you're planning a nature trip, consider planning a trip to one of Michigan's wonders. And, of course, remember to plan your trip carefully, as proper preparation is vital for any trip. We hope that this thrill seeker's guide to natural wonders of Michigan helps you out, and we wish you a good day.
Video: Explore Michigan's, Natural Wonders
---