The Great Lakes area offers some of the most beautiful scenery in Michigan and the nearby states. During the winter, the sunkissed beach and green forests give way to a wonderland of snow and ice. If you're visiting the area or a resident, you can engage in plenty of Michigan winter activities to beat the winter blues and cure cabin fever.  
Table of Contents
Get Outside and Have Fun
Rest assured, these aren't just sports for those who have the money and experience to spend a lot of time in ski resorts. There's something great for everyone to experience. Whether you're looking for adventure or some gentle fun for the whole family, the Great Lakes area has lots to offer. 
Let's take a look at eight activities you should consider during your time in the Great Lakes region this winter.
Snowshoe Hiking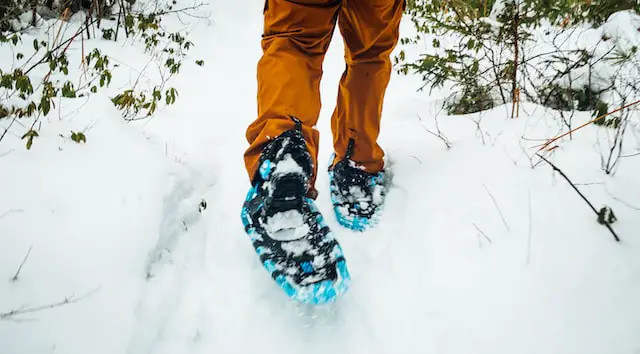 One of the dangers of the winter season is it can be less tempting to head outdoors. Yet, nature has significant benefits for your mental and physical health. Indeed, doctors are increasingly prescribing time outdoors to help address conditions such as depression and anxiety. The good news is that just because the Great Lakes area is freezing in the winter, this doesn't prevent you from taking hikes that can improve your wellness.
The Great Lakes area has many areas that make great snowshoe hiking spots. Saugatuck Dunes State Park offers a relatively short hiking trail that takes you through the forest and onto the beach. You can also trek through the Upper Macatawa Natural Area along the frozen Dutchman's Creek and across wetlands. If you don't want to buy a new set of snowshoes of your own, you can often rent them from ski resorts or park nature centers.
What is there to do in Michigan in the winter? – Museums
The Great Lakes area isn't just renowned for its natural beauty. It has a rich history that presents some fascinating stories about the area. When the temperatures drop over the region, you may be less keen to visit the outdoor historical markers. If this is the case, you can gain insights into the area's past through local museums. 
The National Museum of the Great Lakes is based in Toledo, Ohio. It hosts exhibits on the region's history, including photographs, artifacts, and interactive displays. For something a little more niche, there's the Great Lakes Maritime Heritage Center in Alpena, Michigan. It has over 10,000 square feet of exhibition space, including an interactive display that allows you to feel the power of a Lake Huron storm.
What is there to do in Michigan in the winter? Skiing and Snowboarding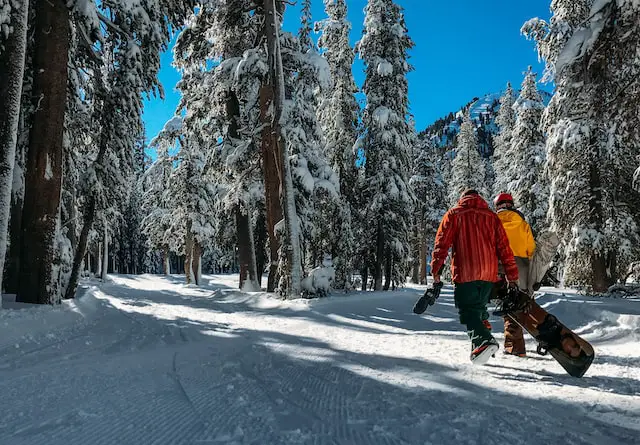 The combination of frozen weather conditions and various landscapes makes the Great Lakes area a mecca for skiing and snowboarding. In Michigan, the Caberfae Peaks near Cadillac offers 34 downhill runs. Both day and night skiing are available in this resort. There's also Boyne Mountain Resort at Boyne Falls, which has upwards of 60 downhill and cross-country trails. 
Port Crescent State Park can be an excellent choice if you want breathtaking experiences alongside your winter sports. Not only can you take advantage of beautiful cross-country skiing trails, but it's also one of the best points to spot the Aurora Borealis.
Where should I go in the winter in Michigan? – Indoor Water Parks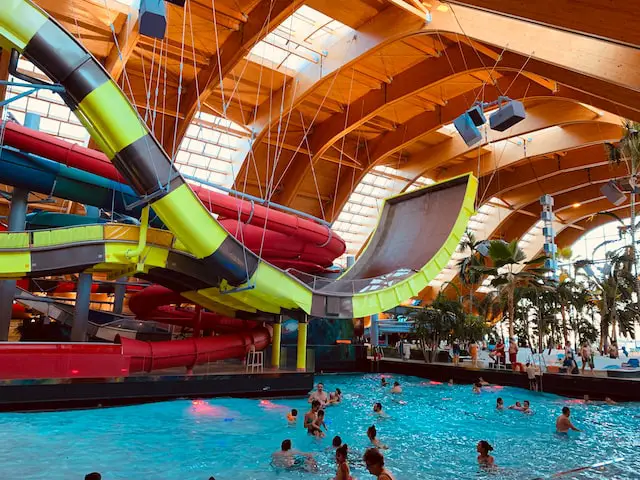 The Great Lakes region can offer great outdoor swimming during summer. However, the frozen conditions can be a little off-putting during the winter. Thankfully, if you and your family want to get in some water recreation, there are many great indoor waterparks in the area. This includes Boyne City's Avalanche Bay, which offers water slides, hot tubs, and a surf pool. There's also the Gold Rush Indoor Waterpark in Rothbury, where you can play water basketball or float along the lazy river.
However, it's important to remember that fun shouldn't be your only consideration when visiting these parks. Make sure that you take the time to educate your children on some essential pool safety protocols. This includes talking to them about the dangers of swimming, particularly in crowded areas. Wherever possible, ensure your kids have sufficient water competency beforehand from some swimming lessons. By prioritizing safety, your family can fully enjoy the Great Lakes area's indoor waterparks.  
---
Michigan Fun Fact
Are bears active in Michigan in winter?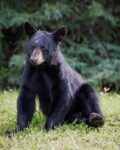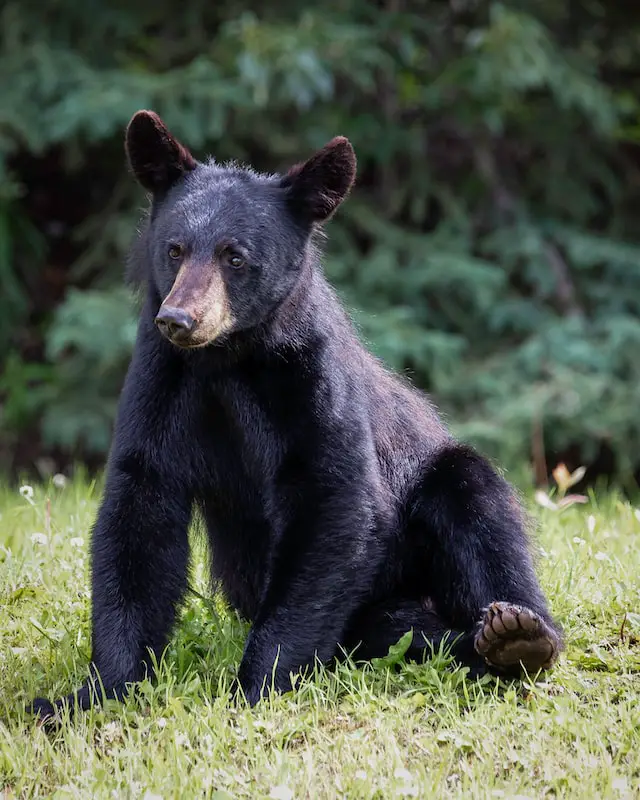 Black bears do not truly hibernate but instead sleep for long periods. They may leave the den for brief periods if disturbed or during brief warming trends. In Michigan, bears typically enter their den in December and emerge in late March or April.
---
unique things to do in Michigan in winter – Ice Climbing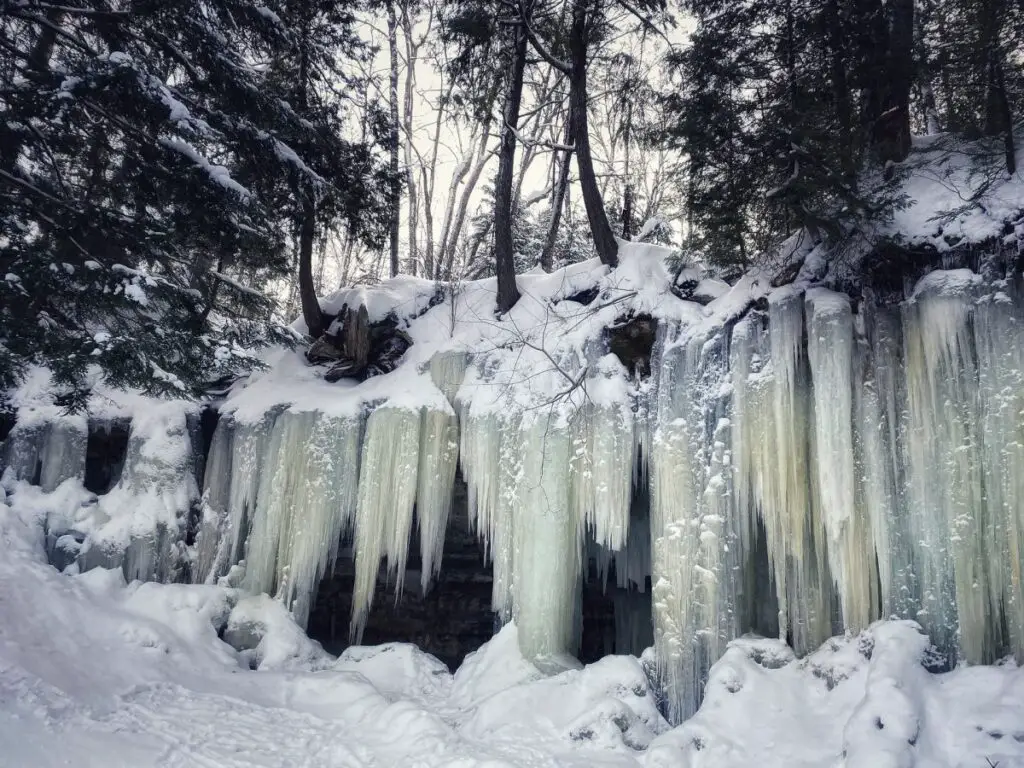 The Great Lakes certainly have these in abundance if you're looking for an exciting experience. During the winter months, ice climbing is one of the most challenging and fascinating activities available. This is where you get to experience the region's waterfalls in a particularly intimate manner. You'll be scaling them in their frozen states using axes, ropes, and crampons.
Pictured Rocks National Lakeshore in Michigan is considered one of the best locations to experience this unique winter sport. Given the extensive ice coverage in the area, you'll have access to hundreds of frozen waterfalls—these range in height from 20 to 210 feet. You can also explore the beautiful ice caves that form in Pictured Rocks each year. 
fun winter activities in Michigan – Fat Tire Biking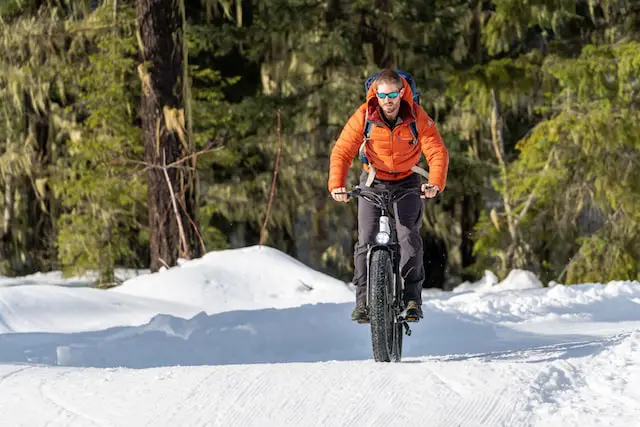 Mountain and long-distance biking have long been a common activity in the Great Lakes region. However, most bicycles are not well-equipped during the winter months to handle the icy conditions and snowfall. However, this doesn't mean you can't enjoy the breathtaking views on a bike. Fat tire biking has become a popular winter sport in the region. 
As the name suggests, you'll be utilizing mountain bikes with extra-wide tires. This helps widen the surface area of the wheels so you can ride through the snow on the mountains or on the sand dunes by the lakes. If you want to invest in your bike, these have become more affordable in recent years—however, many bike rental stores in the Great Lakes area stock fat tire vehicles for hire. 
What is the number 1 Winter attraction in Michigan? Snowmobiling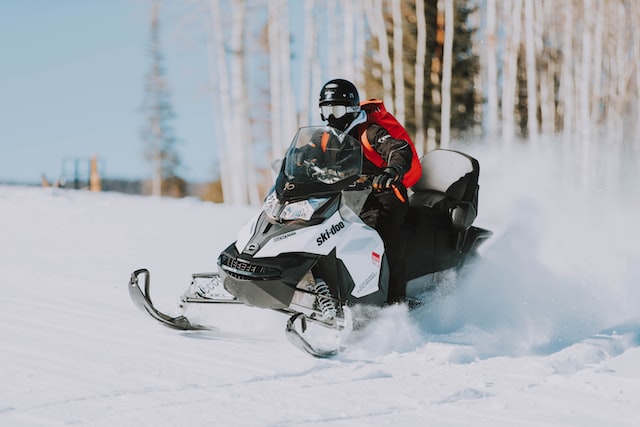 While you might want to enjoy the stark beauty of the winter landscape, you may not find snowboarding, skiing, or snowshoeing appealing. For something a little less active but still exhilarating, snowmobiling is an excellent option in the Great Lakes. You'll get to travel through breathtaking vistas and still be close to nature from the relative comfort of your vehicle. For Michigan's nearly 6,500 miles of designated snowmobile trails, the DNR provides snowmobile maps in various formats.
If you're more independent, you can hire a snowmobile and set your agenda. However, an increasing number of snowmobile tours cater to families and individuals. Munising, Michigan, is considered the snowmobile capital of the midwest, with trail systems, carved out specifically for these vehicles. For something a bit more ambitious, you can join a snowmobiling tour around Lake Superior.
romantic things to do in Michigan in the winter – Spa Days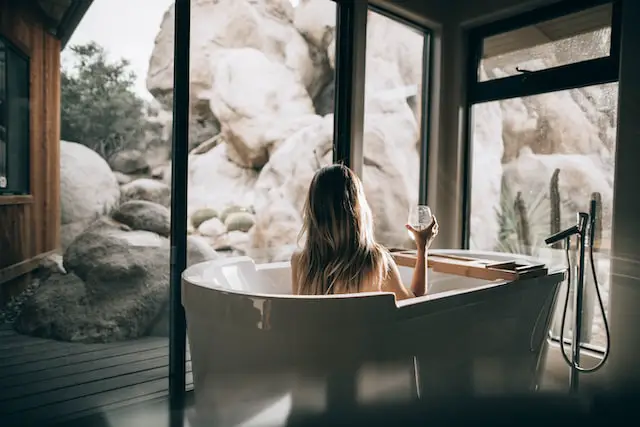 Michigan winter activities aren't just about getting out to see the frozen landscapes. For many people, it's also a time to wind down at the end of a hectic year. In this case, extreme or exhausting activities might not be at the top of your schedule. Instead, you may consider visiting one of the many spa resorts in the Great Lakes region.
This is an opportunity to give yourself some well-deserved self-care that can positively impact your physical and mental wellness. The Crystal Mountain Resort and Spa in Thompsonville, Michigan, offers skincare treatments, massage services, and rejuvenating body treatments. The Grand View Lodge in Nisswa, Minnesota, provides hydrotherapy from its Glacial Waters spa.
Wrapping Up Michigan Winter Activities
The Great Lakes region may be frozen during the winter, but this opens up many opportunities. You can take hikes in your snowshoes or follow a cross-country ski trail. Climb on board a snowmobile for a tour or relax in an indoor waterpark's lazy river. Whatever you need from your winter vacation, the Great Lakes have something to offer, with incredible views to enjoy along the way.