When you think of Detroit, what comes to mind? For many, it's Motown Records and artists like Stevie Wonder, Diana Ross, and Michael Jackson. But another "music" helped create the sound of the Motor City: television. Thanks to Bill Kennedy, Detroit viewers spent an afternoon watching their favorite movie stars up close on TV.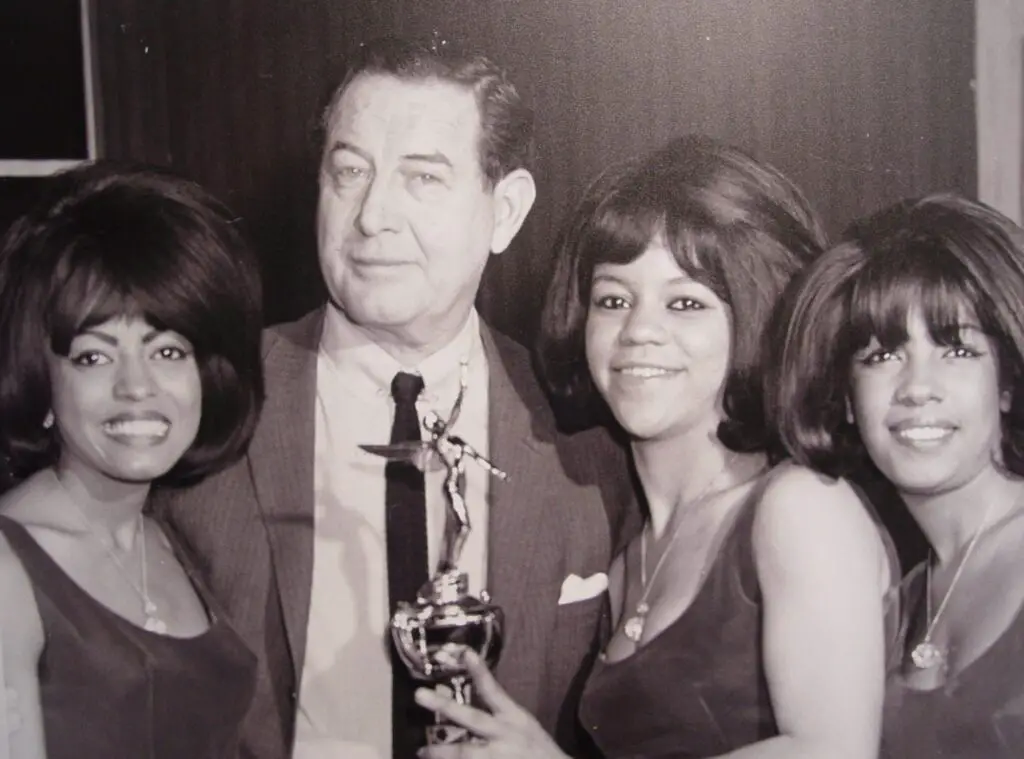 Early Days
Willard A. Kennedy was born on June 27, 1908, in Cleveland Heights, Ohio, and showed an early interest in radio speaking. He actively worked on developing his voice as a teenager. He spent a few years at Assumption College in Ontario, Canada, before leaving to seek immediate employment. He started as a staff announcer for WTAM in 1934 before moving to WWJ in Detroit, Michigan.
Trying to Hit It Big in Hollywood
Kennedy made his money with his deep, booming voice. His career spanned almost five decades, making him one of the more active radio and TV announcers to strike the airwaves. However, unlike some who made a name for themselves and kept at ease behind the microphone, Bill bravely attempted to work for Warner Brothers in the 1940s. And even though he struggled to stand out physically, his visage is still well-known due to the about a dozen "B" westerns he produced for the lesser studios following World War II.
Working During the Early Years of TV
In episodes of "Boston Blackie," "The Public Defender," "Burns & Allen," "I Married Joan," as well as several episodes of the western series "The Cisco Kid," "Death Valley Days," and "The Gene Autry Show," Bill appeared in guest roles.
The Lean Years
Despite success in TV, such as the Adventures of Superman, Kennedy would find work as a door-to-door salesman and truck driver during prolonged career lulls. When he was fired from his hosting position with KNXT in Hollywood in 1956, he moved back to Detroit. Eventually, he took up hosting duties for "Bill Kennedy's Showtime," a weekday program aired on CKLW-TV, a station located just across the Detroit River in Ontario, Canada. Later, the program changed its name to "Bill Kennedy at the Movies" and was moved to WKBD channel 50. Up until his retirement in 1983, Bill remained a well-liked local personality.
Bill Kennedy Was Detroit's TV Personality
On his afternoon TV show, he showed old movies and provided stories about the actors and the production of the movies. These came in large part from his own Hollywood experience. He had a deadpan, sardonic style similar to that of Ed Sullivan. He expressed his opinion of the movies, commenting, "We have a moderately good picture for you today." He took on-air calls from viewers, which was a highlight of his daily shows. When Kennedy showed a film in which he had a part, he would talk at every break about the role, in great detail and with a bit of good humor.
In 1969, Detroit's Kennedy began his broadcast with WKBD, Channel 50 in Southfield, and he continued to host Bill Kennedy at the Movies until his retirement in 1983. The three-child, twice-married actor spent his final years and died in Palm Beach, Florida, on January 27, 1997.
Bill Kennedy's Filmography
1. Highway West (1941)
2. Now, Voyager (1942)
3. Busses Roar (1942)
4. You Can't Escape Forever (1942)
5. Secret Enemies (1942)
6. Flying Fortress (1942)
7. Destination Tokyo (1943)
8. This Is the Army (1943)
9. Air Force (1943)
10. Mission to Moscow (1943)
11. Northern Pursuit (1943)
12. The Hard Way (1943)
13. Princess O'Rourke (1943)
14. Truck Busters (1943)
15. Murder on the Waterfront (1943)
16. Mr. Skeffington (1944)
17. Hollywood Canteen (1944)
18. The Adventures of Mark Twain (1944)
19. The Doughgirls (1944)
20. Crime by Night (1944)
21. Make Your Own Bed (1944)
22. The Last Ride (1944)
23. Rhapsody in Blue (1945)
24. Escape in the Desert (1945)
25. The Royal Mounted Rides Again (1945)
26. Of Human Bondage (1946)
27. That Brennan Girl (1946)
28. The Bachelor's Daughters (1946)
29. Don't Gamble with Strangers (1946)
30. The People's Choice (1946)
31. The Gangster (1947)
32. Fun on a Weekend (1947)
33. News Hounds (1947)
34. Seven Were Saved (1947)
35. Louisiana (1947)
36. Web of Danger (1947)
37. Raw Deal (1948)
38. Joan of Arc (1948)
39. I Wouldn't Be in Your Shoes (1948)
40. A Southern Yankee (1948)
41. Belle Starr's Daughter (1948)
42. Sheriff of Medicine Bow (1948)
43. In This Corner (1948)
44. Assigned to Danger (1948)
45. Overland Trails (1948)
46. Triggerman (1948)
47. Dynamite (1949)
48. Malaya (1949)
49. Shadows of the West (1949)
50. Forgotten Women (1949)
51. Trail of the Yukon (1949)
52. Law of the West (1949)
53. Chain Lightning (1950)
54. Peggy (1950)
55. Train to Tombstone (1950)
56. Border Outlaws (1950)
57. Storm Over Wyoming (1950)
58. I Shot Billy the Kid (1950)
59. Gunslingers (1950)
60. Border Rangers (1950)
61. Cry Danger (1951)
62. Canyon Raiders (1951)
63. Two Lost Worlds (1951)
64. Abilene Trail (1951)
65. Silver City Bonanza (1951)
66. Nevada Badmen (1951)
67. Red Planet Mars (1952)
68. Born to the Saddle (1953)
69. I Died a Thousand Times (1955)
70. Unchained (1955)
71. Lucy Gallant (1955)
72. Male and Female Since Adam and Eve (1961)
73. Don't Make Waves (1967)
The source for this little story is the Detroit Historical Society and IMDb, the world's most popular and authoritative source for information on movies, TV shows, and celebrities.
Related Reading for Detroit and Bill Kennedy
Things to do at Detroit Metro Airport – Detroit Metropolitan Wayne County Airport—also known as Detroit Metro or DTW—is the major international airport for southeast Michigan and northern Ohio. As a hub of Delta Air Lines, it's a frequent stop for international travelers to Asia and is the third busiest gateway to Europe.
Midway Fun at the Huron Community Fair – The highlight festival time in the Thumb kicks off this year at the  150th Huron Community Fair, running Sunday through Saturday, July 29 – August 4th! The fair opens Sunday, July 29, with free parking. Check out the 2 p.m.
Great Lakes Has It's Own Stonehenge – If verified, the carvings could be as much as 10,000 years old – coincident with the post-Ice Age presence of both humans and mastodons in the upper Midwest.
Under the Radar, Michigan Visits the Thumb – The PBS Network show Under the Radar Michigan visited the Thumb area during the summer of 2019. To those who love the Thumb, this has been a much-anticipated episode.
Michigan's Experience with Pandemics – Infographic – Over the past 100 years, the United States and Michigan have been hit with four influenza pandemics. Of all of these, the 1918 outbreak was the most serious in terms of mortality and the two-year duration of the Michigan pandemic.