What is Michigan known for? Michigan is an excellent place to vacation, live, and play. But it also is a land of firsts. So we found this set of amazing little tidbits of obscure trivia about Michigan. This set of "firsts" is primarily in the automotive, shipping, and transportation area. But we are always hunting for other Michigan trivia, so I expect this list to grow beyond these.
Table of Contents What is Michigan Known For
#30 Ernie Harwell's Audio Description for Visually Impaired Baseball Fans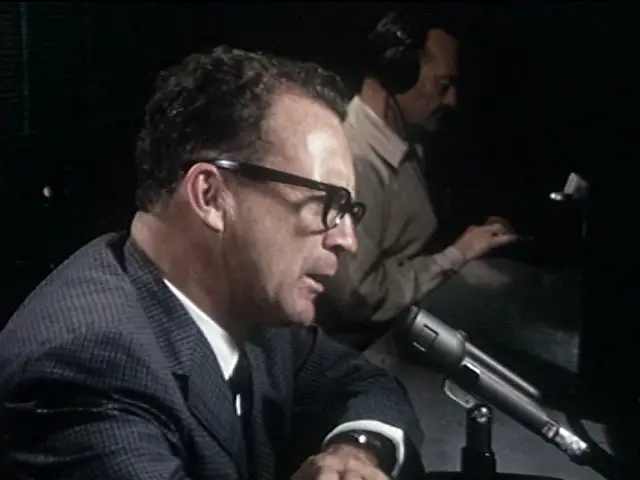 Ernie Harwell was a famous sports announcer who was known for his work as the radio voice of the Detroit Tigers baseball team. Harwell was one of the first people to record audio descriptions of baseball games for people who couldn't see. This made the sport more accessible and enjoyable for people who couldn't see.
Ernie Harwell's audio descriptions for visually impaired fans were very detailed. He talked about where players were on the field, how the ball moved, and how each play turned out. He used vivid and imaginative language to bring the game to life for those who couldn't see it, using his storytelling skills to create an engaging and memorable experience for listeners.
#29 The Story of the "Michigan Left"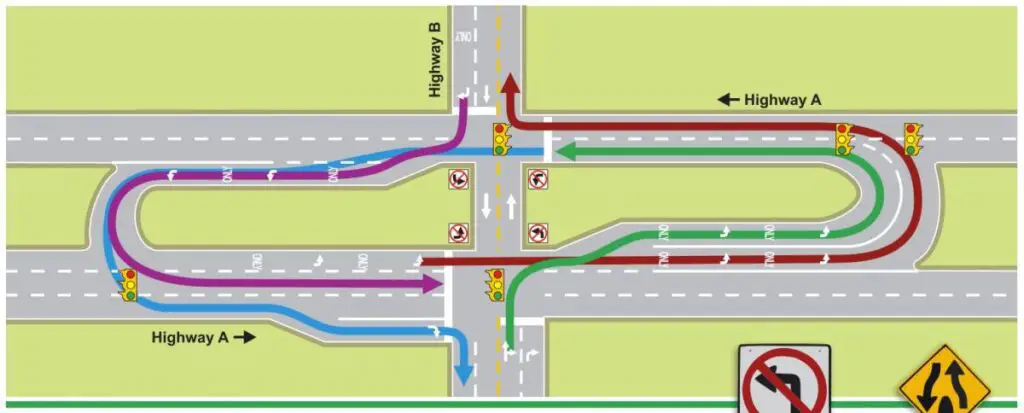 The Michigan left turn, also known as the "J-turn," is a type of intersection design that was first developed in Michigan as a solution to the problems associated with traditional left turns at intersections. The Michigan left turn is a type of "superstreet" design that eliminates direct left turns at intersections and instead requires drivers to make a right turn, followed by a U-turn at a dedicated median crossover.
The innovation of the Michigan left turn was driven by the need to improve traffic flow, reduce congestion, and increase safety at intersections. Traditional left turns often resulted in long lines of vehicles waiting to make a turn, causing delays and increasing the risk of accidents. The Michigan left turn design addressed these problems by eliminating direct left turns and instead requiring drivers to make a U-turn at a dedicated median crossover. This design allowed traffic to flow more smoothly, reducing congestion and improving safety.
#28 Michigan's Role In the Development of the Jeep in WW2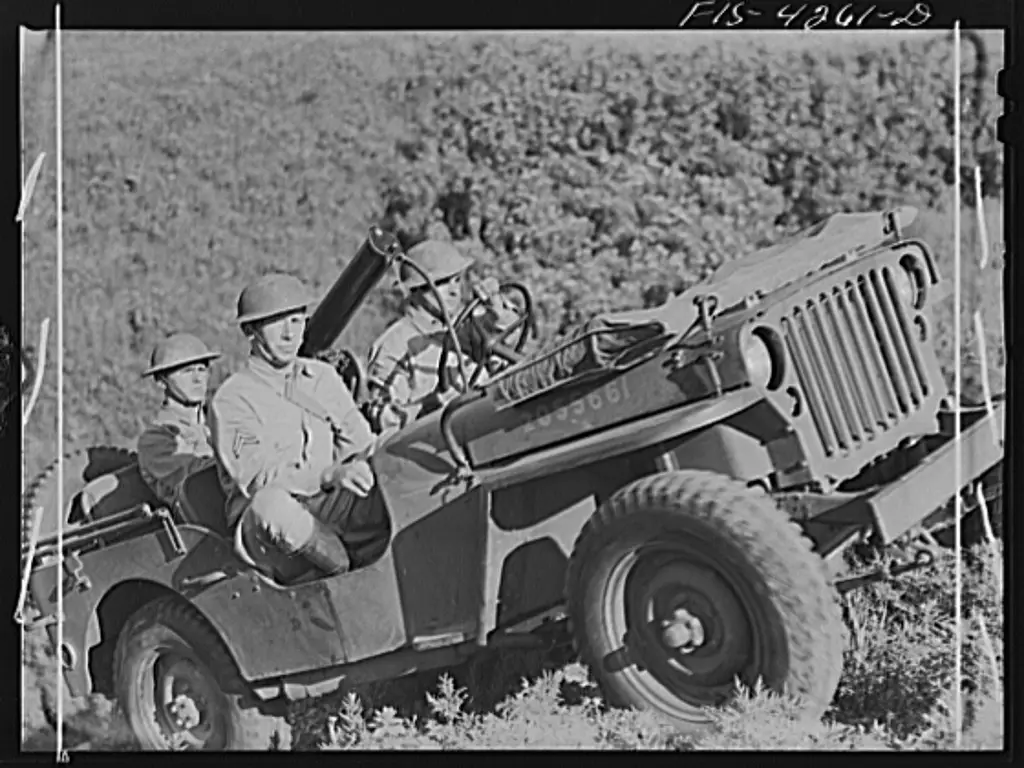 The military Jeep was developed in Michigan during World War II as a versatile and rugged vehicle for use by the US in WW2. The Jeep was designed to meet the requirements of the US Army for a lightweight, four-wheel drive vehicle that could be used for a variety of purposes, including reconnaissance, transport, and light combat.
The development of the Jeep began in 1940, when the US Army issued a request for a lightweight, four-wheel drive vehicle that could be used in a variety of terrain and conditions. The design was initially developed by the American Bantam Car Company in Butler, Pennsylvania, but it was later refined and produced by Willys-Overland Motors in Toledo, Ohio, and Ford Motor Company in Dearborn, Michigan.
#27 Henry Ford Created the Manual Assembly Line In Michigan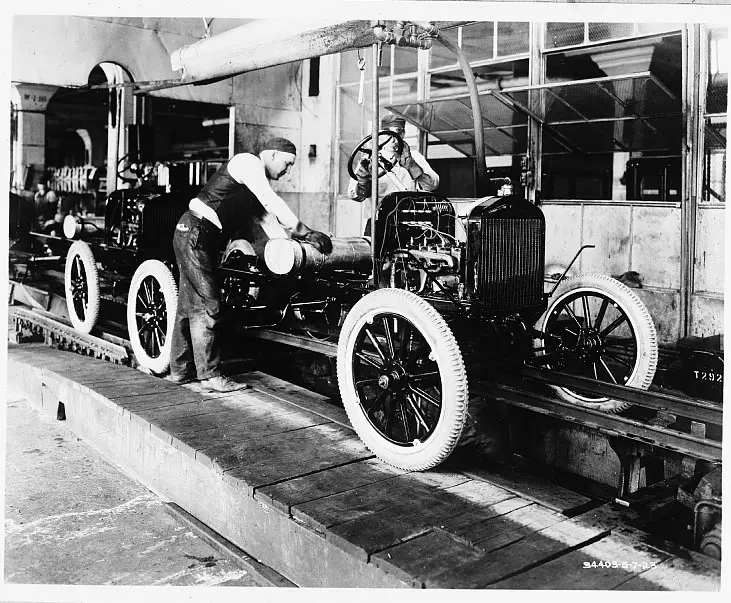 The first manual assembly line implemented by Henry Ford revolutionized the auto industry. His method for using unskilled labor for final assembly of automobiles enabled the industry to scale and offer cars and trucks cheaper by bring several innovations. The manual assembly line also changed the workforce, allowing for the employment of more unskilled workers and leading to the creation of the modern industrial working class.
The manual assembly line revolutionized the auto industry by increasing efficiency, allowing for mass production, improving quality control, addressing the skilled labor shortage, and changing the workforce, making it a key factor in the growth and development of the modern automobile industry.
#26 Michigan Is Home to The Motown Sound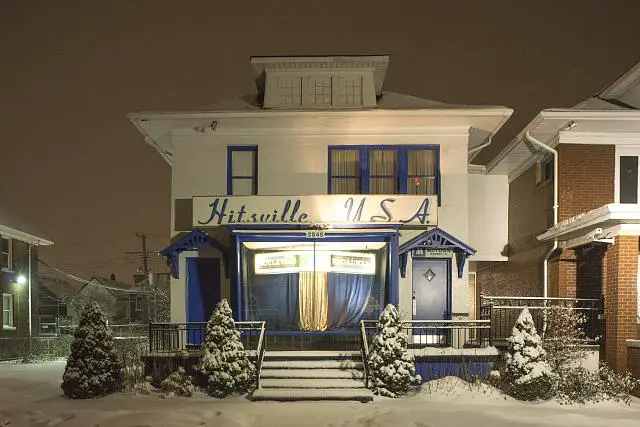 Motown music was created in Detroit, Michigan, in the mid-20th century and became one of the most influential music genres of its time. The name "Motown" is a combination of "motor" and "town," a nod to Detroit's status as the hub of the American automobile industry.
Motown was founded by Berry Gordy Jr., who transformed his love for music into a record label that would change the face of popular music. Gordy signed some of the biggest names in soul and R&B music, including Marvin Gaye, Stevie Wonder, Diana Ross and The Supremes, Smokey Robinson and The Miracles, and The Temptations.
#25 A Michigan Company Inverted the Recliner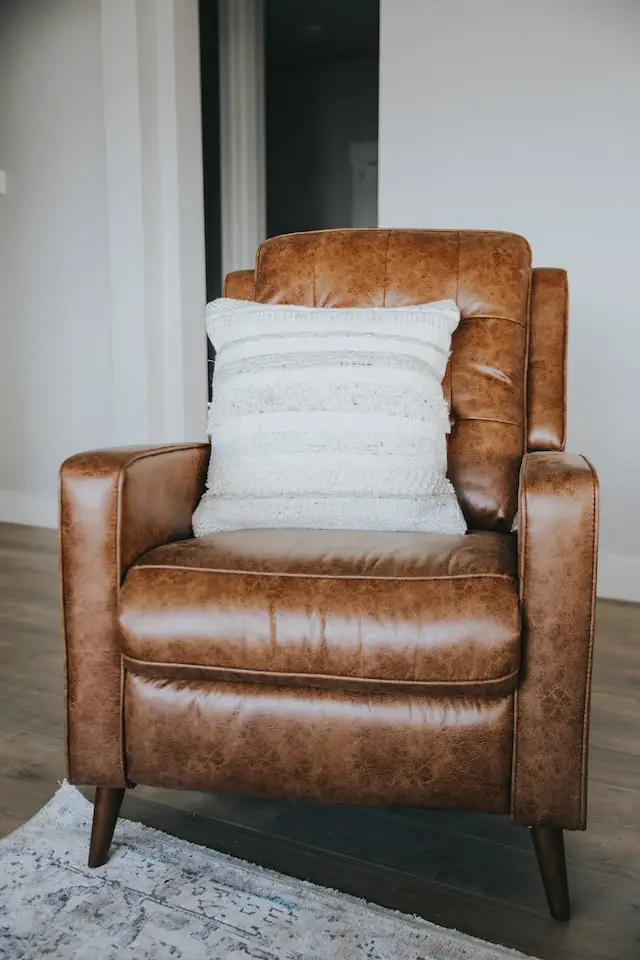 La-Z-Boy is widely credited with creating the chair more than 95 years ago. However, this well-known corporation has humble origins in Monrow, Michigan. Edward M. Knabusch and Edwin J. Shoemaker, cousins, were the sons of two farmers. They became natural business partners with one gifted mechanic, carpenter, and salesperson.
The cousins invented the first folding chair made of wood slate. This chair was designed to conform to a person's body when sitting up and leaning back. Knabusch and Shoemaker began upholstering the chairs in 1929, increasing their comfort. This was an instant success! After much deliberation, they decided to call their new product a La-Z-Boy chair. The name La-Z-Boy (pronounced lazy boy) is a brilliant play on the word "lazy" and perfectly defines the brand's mentality. Relax and be lazy in the luxury of your La-Z-Boy chair.
They received a patent for their comfortable invention in 1929. The instant ottoman footrest was added in the 1950s, called the "Otto-Matic." In the 1960s, they added the Rocker Recliner and the 1970s brought the invention of the wall hugging Lounger.
#24 Michigan Created Breakfast Cereal
Before cereal, in the mid-1800s, the typical American breakfast was not all that different from what you can find at any casual dining restaurant today. Eggs, bacon, pastries, and pancakes were standard fare.
In about 1875, Dr. John Harvey Kellogg, a physician and nutritionist, invented various nut and vegetable products to vary the diet of the patients at the sanitarium he headed in Battle Creek. His work resulted in a flaked-wheat cereal called Granose and cornflakes. Although cornflakes were not new, they had never before been presented as breakfast food. John and his brother W.W. Kellogg formed Sanitas Food Company in 1900 to make and distribute dry cereal.
In 1906 after a dispute with John's brother, W.K. Kellogg bought out his brother and formed his own cereal company, the Battle Creek Toasted Corn Flake Company, which later was renamed the Kellogg Company. Interestingly, one of the sanitarium patients, CW Post, became a competitor with the Kellogg brand and founded his own cereal company. Post is known for the creation of Grape Nuts and Post Toasties cereals. Battle Creek is known as the World's Cereal Capital. It is home to Kellogg's and Post Foods.
#23 Michigan is the Only State Split in Two
Michigan is the only US state made up of two peninsulas. Both of these peninsulas were admitted into the United States in 1838 as the state of Michigan. Douglass Houghton's 1841 copper report sparked a copper mining rush in the Keweenaw Peninsula. There were so many miners and businesses in the Upper Peninsula that there was consideration about locating the state capital in Marquette. However, Lansing was chosen as the location for the state capital.
The Straits of Mackinac separate the state's two peninsulas. It was in 1957 when the Mackinac Bridge was built, and the two Michigans became connected.
#22 Michigan Made the Coney Island Hotdog Famous
Did you know that Michigan is home to at least four types of Coney Island hotdogs? The Detroit Coney is a cased hot dog wiener topped with seasoned, beanless beef chili, yellow mustard, and finely diced white onion. The Jackson Coney is chili sauce with seasoned ground beef heart, finely chopped onions, and mustard. The Flint Style, Coney Island Hotdog, is not saucy; it's a dry topping made with finely ground beef heart topped with diced onion and yellow mustard. 
Finally, our favorite is the Kalamazoo Coney Island Hotdog. This mildly spicy low, moisture Jackson style coney "sauce" is more like a loose open burger on top of a natural casing hot dog. The meat spices have obligatory garlic and chili powder, but there are also hints of celery salt, turmeric, and even the exotically expensive saffron. I asked one of the cooks about the spice mixture. She said it comes pre-ground in a small stainless container for each batch and is a closely guarded secret. Topped with onions and mustard on a steamed bun.
#21 Michigan Has a Lot of Lighthouses
Officially Michigan is home to 121 lighthouses and light stations along its Great Lakes and rivers – the most in the US. Many of these shoreline lights are actively working for the Coast Guard. Many lighthouses can be visited and toured.
In the mid-1800s, shipping in the Great Lakes resembled today's busy highways. There were thousands of ships transporting people, cargo, and milled lumber to the eastern cities. As a result, there were hundreds of groundings and shipwrecks. Recognizing the dangerous conditions of the Great Lakes, congress authorized the Army Corps of Engineers to begin site selection along Michigan's 3,200 miles of shoreline for the building of lighthouses. 
Fun facts about specific Michigan Lighthouses and Lightstations
The oldest lighthouse in Michigan is Fort Gratiot Light Station, located north of Port Huron, is the oldest lighthouse in Michigan. (1829)
The tallest lighthouse is Ludington's Big Sable Point lighthouse, one of Michigan's tallest at 112 feet.
The most unique lighthouse in Michigan is Belle Isle's Livingstone Memorial Lighthouse. It was designed in 1930 in Art Deco style. The 58-foot-tall lighthouse was carved out of Georgia marble – the only such structure in North America.
The first woman lighthouse keeper in Michigan was Caroline Shook at the Pointe Aux Barques Lighthouse at the tip of Michigan's Thumb. 
#20 – Michigan Is Known For being The First City in the United States To Add Floride to Water
What is Michigan Known For? – In 1945, Grand Rapids, Michigan, became the first city in the United States to add fluoride to its water. Scientists in the 1940s discovered that people who drank water containing fluoride of at least one part per million had lower levels of tooth decay. (cavities) Fluoride can prevent and even reverse tooth decay by inhibiting bacteria that produce acid in the mouth and enhancing tooth enamel's potential to be restored.
Source: National Cancer Institute
#19 – What Food Is Michigan Known for?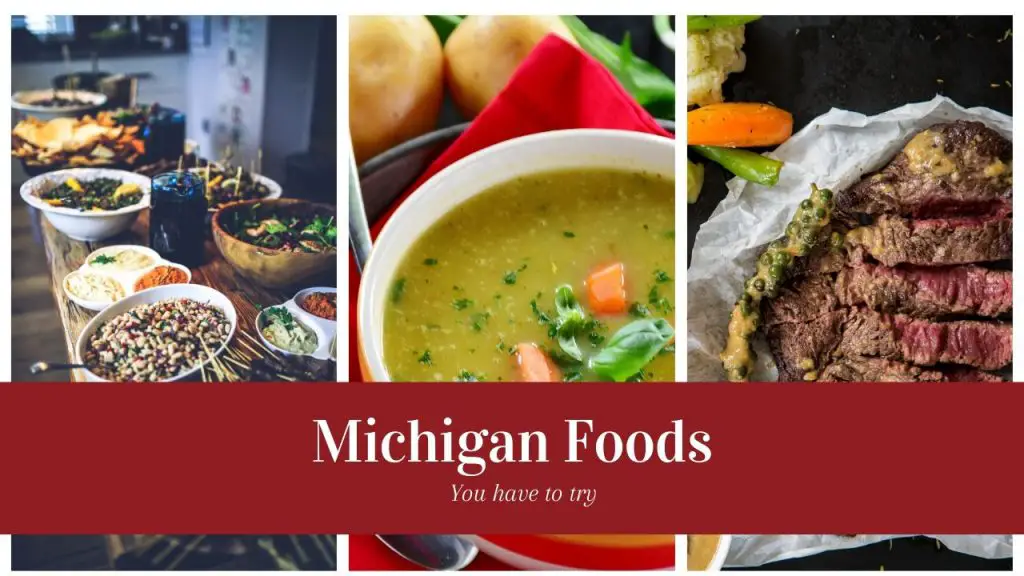 Michigan is well-known for its gorgeous lakes and four seasons of enjoyment, but it is also well-known for delivering some of the greatest meals in the Midwest region of the United States. No vacation to Michigan is complete without sampling some of the state's most famous cuisine.
The Mitten State is notable for re-creating traditional meals with a twist, like Detroit-style Pizza, Wet Burritos, Mackinac Island Fudge, Olive Burgers, and Coney Dog. Michigan is also a wonderful cuisine destination due to its home-grown delicacies such as tart cherries, whitefish, and Michigan apples. Check out – 15 Famous Michigan Foods That Are Truly Delicious
#18 – Michigan Is the Home to the Real McCoy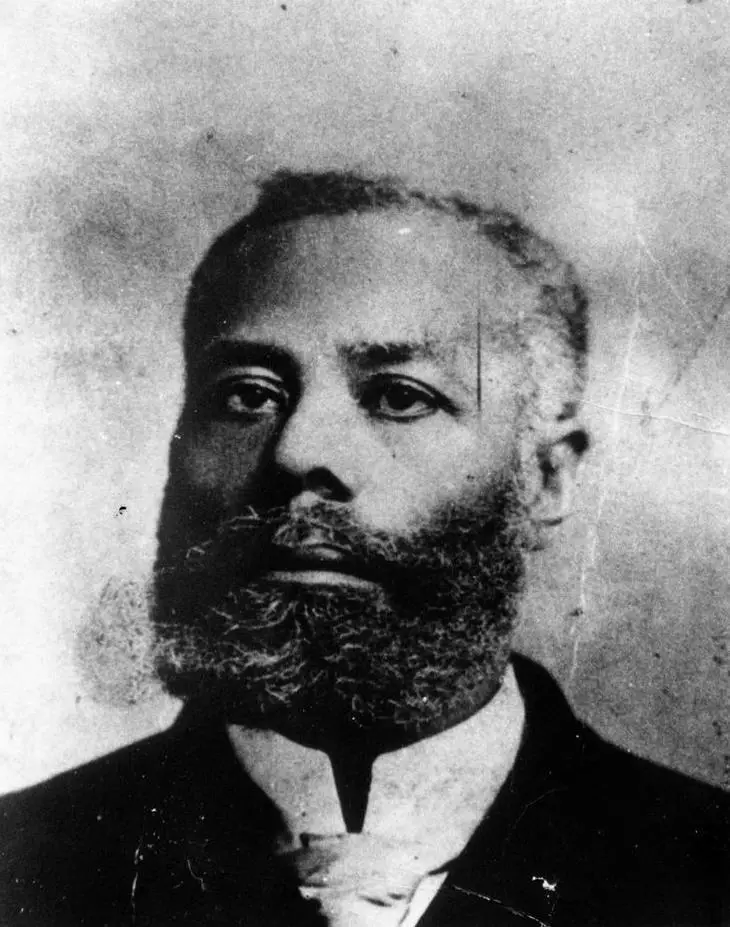 What is Michigan Known For? – Elijah J. McCoy was born free in 1844 on the Ontario coast of Lake Erie to parents who had fled enslavement in Kentucky. When his family returned to the United States in 1847, he became a U.S. resident and citizen. Raised in Ypsilanti and held positions with Michigan Central Railroad. He developed the first automated lubrication system for locomotives in his machine shop. By 1909, Elijah had more patents than any other Black innovator. He also owns patents for an ironing board and a lawn sprinkler. He held a total of 57 patents when he died in 1929
Because his train lubricant innovation was so successful, it was impossible to market knockoffs that weren't "the real McCoy," and McCoy's name became synonymous with everything genuine or legitimate. In Ypsilanti, there is a historical marker commemorating Elijah McCoy's life.
#17 – Michigan Has One of the Oldest Cities in the United States
Well, maybe that is a bit of an overstatement. Sault St. Marie was founded by the French in 1668. That makes it the 14th oldest city in the United States and the oldest city in Michigan. For generations, the area was a key trading spot for Native Americans and the French.
Today the "Soo" is still a strategic location because it hosts the Soo Locks. The locks allow shipping between Lake Superior and the lower Great Lakes. All iron ore that passes through the locks has an estimated value of over $500.4 billion. An average of 80 million tons of cargo moves through them each year.
Fun fact: It does not cost ships anything to go through the Soo Locks.
#16 – Michigan Has Lots of Great Beaches
What is Michigan Known For? – Along Michigan's 3,200 miles of Great Lakes shoreline, 11,000 interior lakes, and tens of thousands of miles of rivers, some of the world's most beautiful beaches may be discovered. Several beaches have been recognized by travel magazines as being among the world's best. In addition to private land and state parks, the state has about 1,500 public access places where you may swim, paddle, fish, and enjoy the outdoors.
#15 – Kalamazoo, Michigan, Created the First Outdoor Pedestrian Mall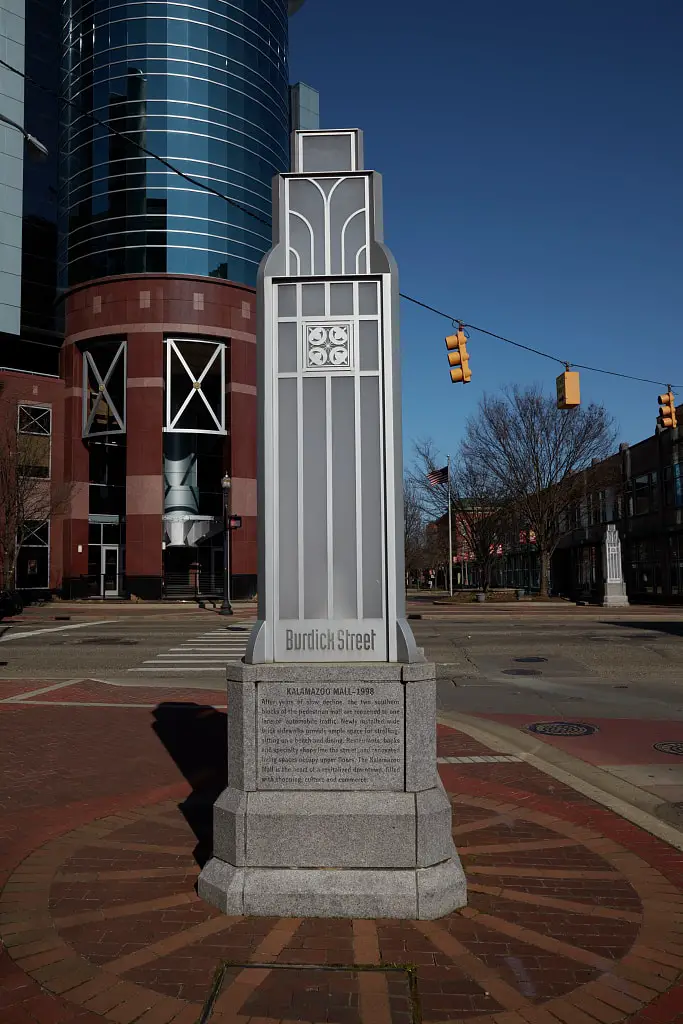 In 1959, the City of Kalamazoo established the first downtown pedestrian mall by closing down three blocks of the central business sector on Burdick Street. The concept was designed to reinvigorate downtown Kalamazoo and compete with the growing trend of enclosed suburban malls located distant from the city core.
The audacious endeavor to make a downtown street car-free as a boost to urban life and a deterrent to suburbanization garnered national attention to Kalamazoo, which was called "Mall City."
Source: Kalamazoo County, Genealogy and Local History: Kalamazoo Mall
#14 – Michigan Established the First Agricultural College in the United States.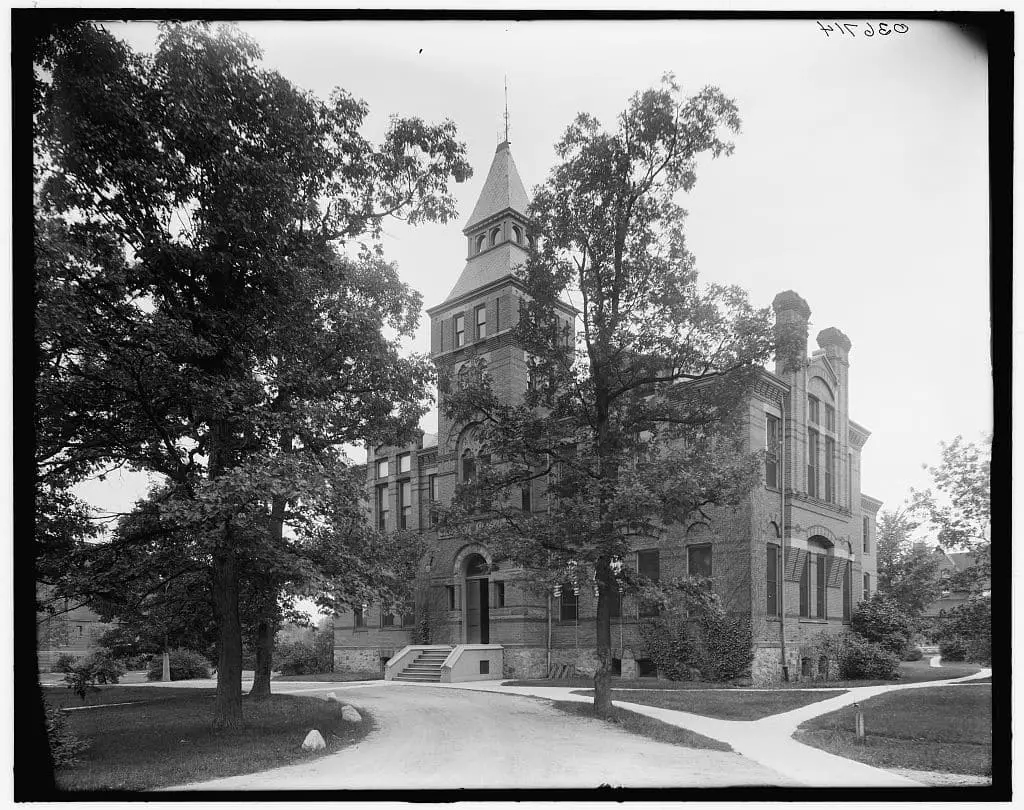 What is Michigan Known For? – In 1855, the Michigan Legislature created the Michigan Agricultural College in East Lansing. The campus consisted of three buildings, five faculty members, and 63 students. Michigan Agricultural College (MAC) is recognized as the first college in the United States whose aim was to educate students in the business and science of agriculture.
The establishment of the future Michigan State University did not have support from one of Michigan's most distinguished institutions; The University of Michigan. One member of the facility at U of M said establishing an agriculture program anywhere but in Ann Arbor "cannot be more than a fifth-rate affair."
Under the Morrill Act, passed during Abraham Lincoln's administration, MAC served as a model for subsequent land-grant universities. The school's first graduating class was in 1861. That same year, the Michigan Legislature authorized a plan to allow the institution to adopt a four-year curriculum and offer degrees. Thus competing with U of M in liberal studies.
Source: Seeds of Discontent by Kim Clarke | Heritage Project | University of Michigan
#13 – Michigan Had the World's First Car Wash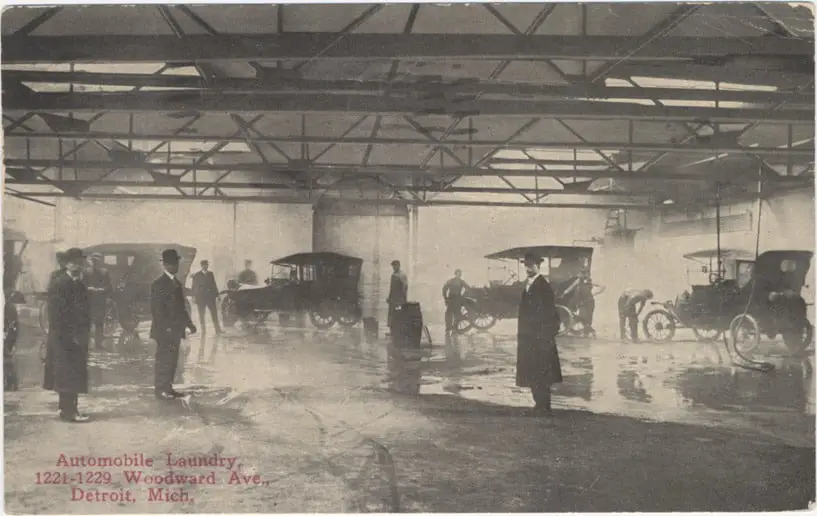 Michigan is undoubtedly known for perfecting the automobile assembly line to mass-produce vehicles. So it's no wonder that one of the things Michigan is known for is the home of the first car wash. Automobile Laundry, the first kinda-automated car wash, opened in 1914 on Woodward between Palmer and Hendrie Avenues in Detroit. Workers manually pushed cars to different stations. Each employee completed a separate task, such as applying soap, drying, or polishing. The whole process took about a half-hour. The Automobile Laundry could do about 100 cars a day. Their slogan was "Everything back but the dirt." A carwash and polish cost a whopping $1.50. That would be just over $40 today.
According to the International Carwash Association, the first true automated carwash also came from Detroit. Paul's Auto-Matic Speedy Best Wash opened on Ford Street in 1947. It had a conveyor system that nudged the auto through the wash process. Paul's Auto Wash claimed it could wash almost 400,000 cars annually.
#12 Michigan Is Home to the Longest Suspension Bridge in the World
What is Michigan known for? It has a long bridge to connect its two peninsulas. The Mackinac Bridge is one of the world's longest suspension bridges. It links Michigan's upper and lower peninsulas and is slightly over five miles long. It stretches across the Mackinac Straits, connecting Lake Michigan and Lake Huron. The "Mighty Mac" took three years to build and was opened for traffic in 1957.
While the Mackinac Bridge is the world's longest suspension bridge in terms of overall length, it is just the 24th longest in terms of main span length. It is the third-longest significant span in the United States.
#11 Michigan Made the First Concrete Road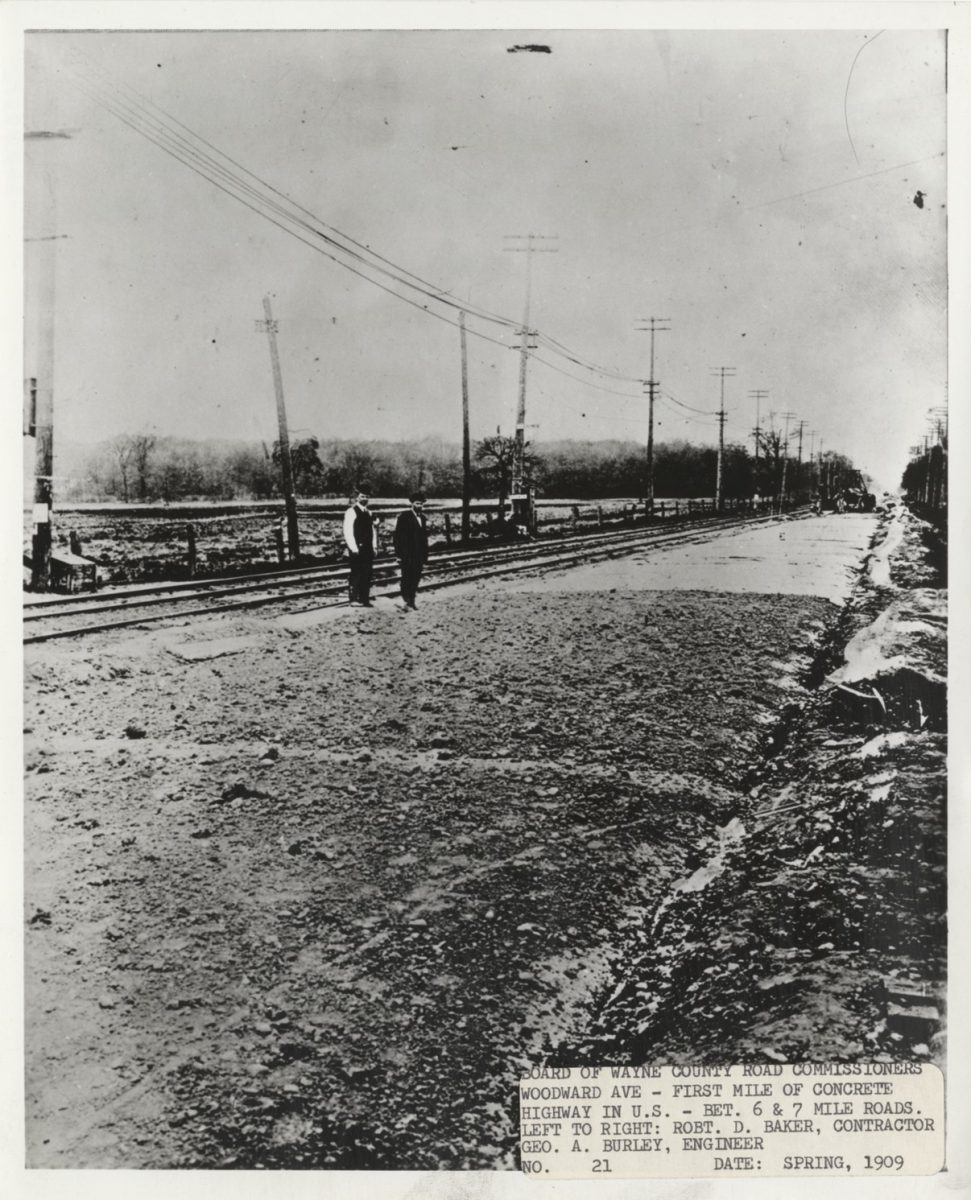 While the Romans are credited with developing concrete, the first concrete roadway was built in 1909 on Detroit's Woodward Avenue between Six and Seven Mile Roads. This section of Woodward became the first mile of the concrete-paved American road. The road had been paved for 27 miles by 1916, all the way to Pontiac, Michigan.
#10 Michigan is Known as the Car Capital of the World.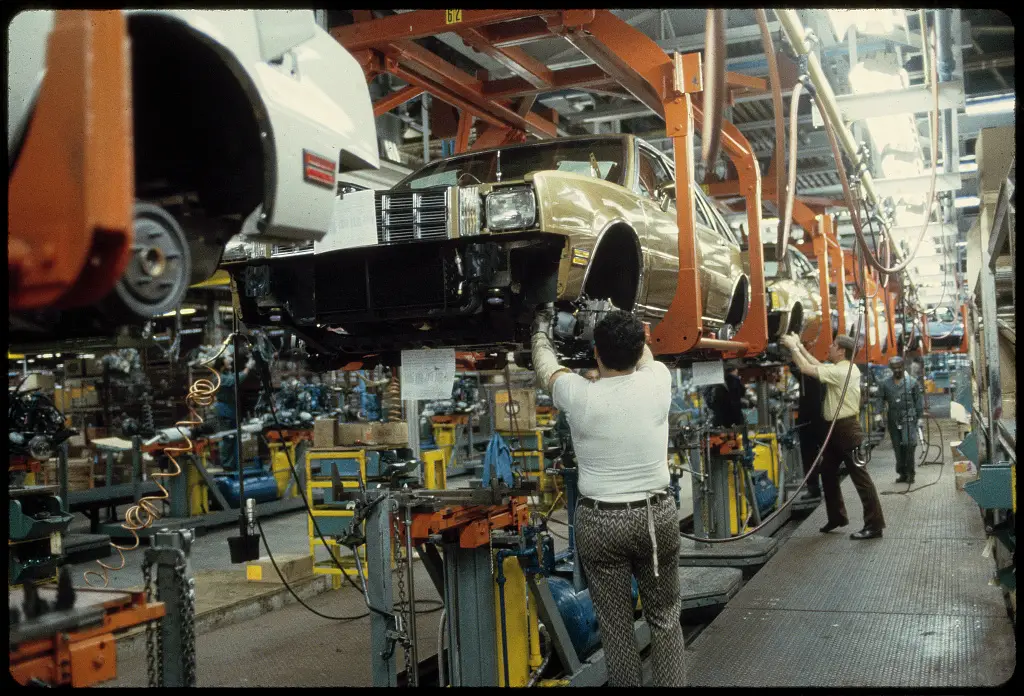 What makes Michigan the "heartland of the United States auto industry"? For starters, it is the core of automobile manufacturing in the United States. 96 of the top 100 automotive suppliers have their headquarters in Michigan. In addition, General Motors, Ford, and Stellantis (Formerly Chrysler) have acting headquarters operations in the Motor City Area.
#9 The First Autos Unions Were Created in Michigan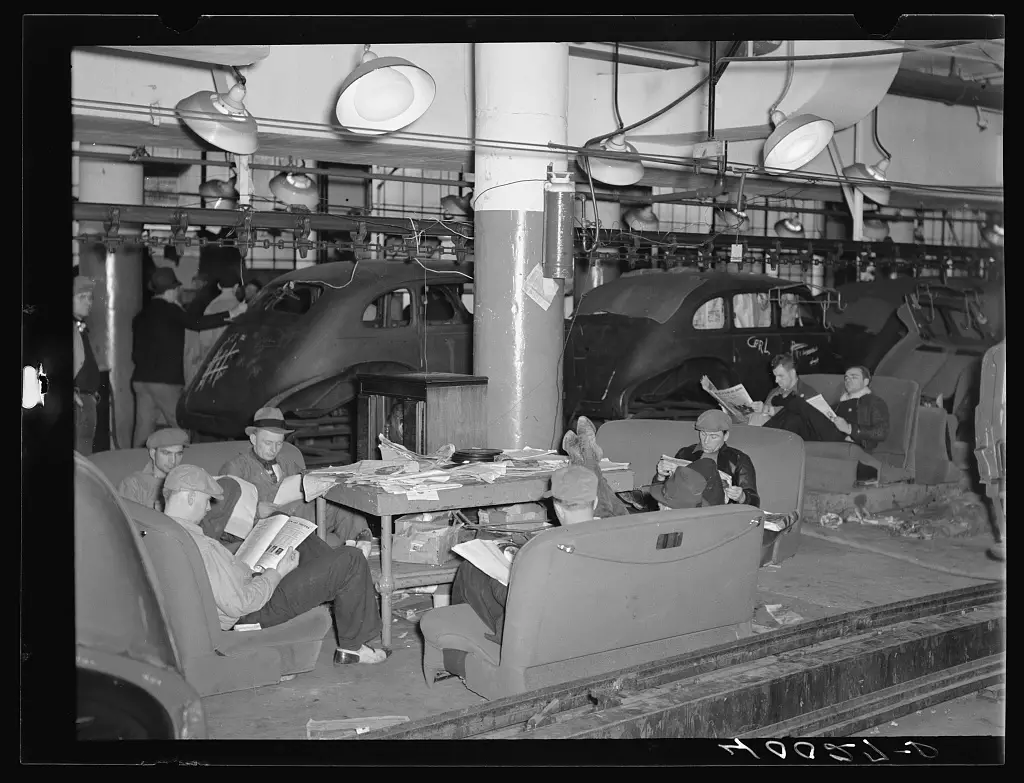 What is Michigan Known For? – The United Auto Workers union was founded in Detroit, Michigan, in 1935. General Motors was the first major automaker to unionize following a three-month sit-down strike at several of the company's operations in Flint, Michigan.
#8 The First Air Conditioned Car Was Made in Michigan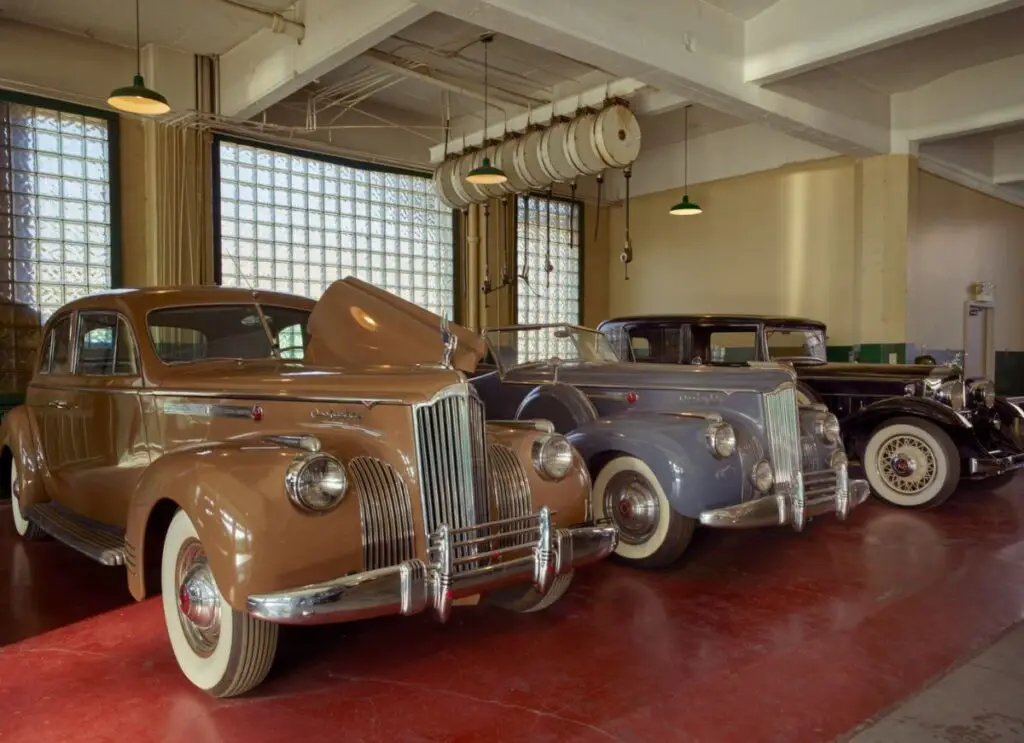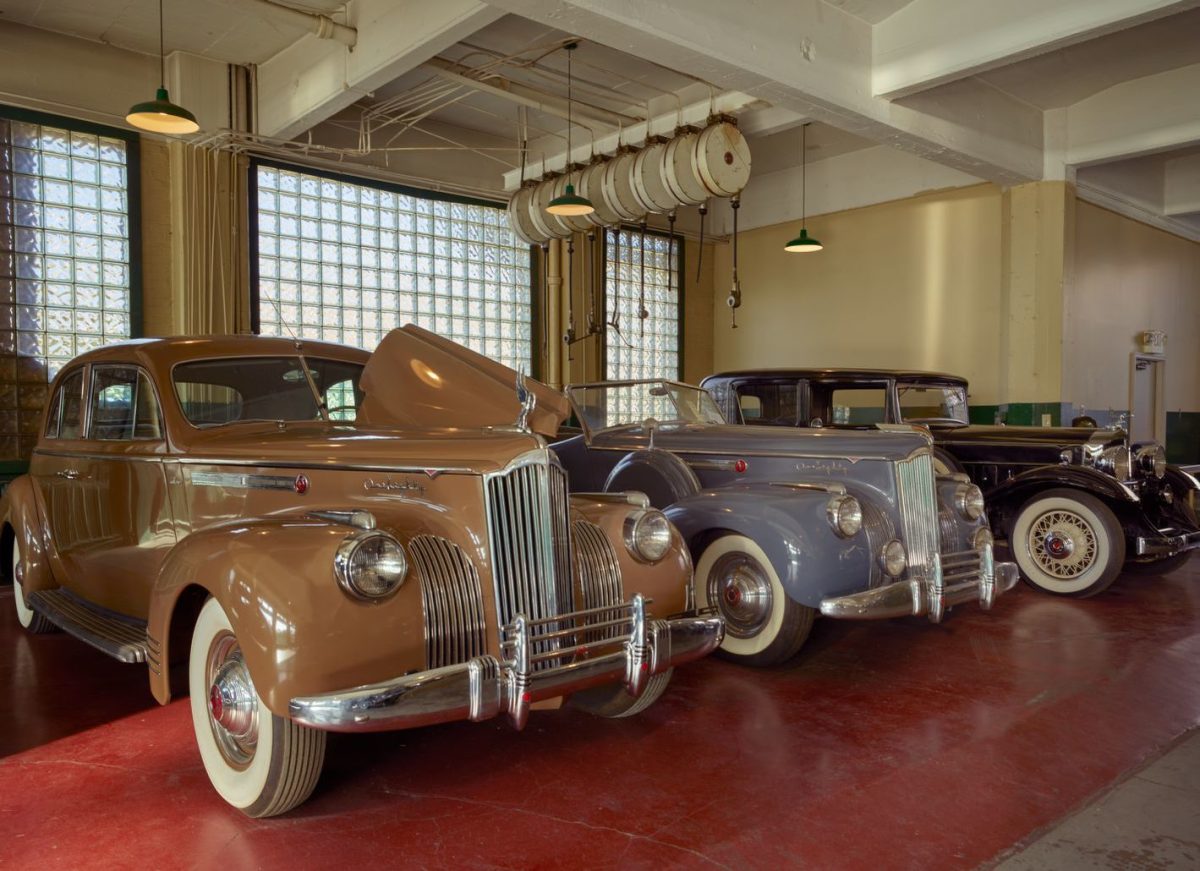 Detroit's Packard Motor Car Company offered the first air-conditioned car in 1939. The 1940 Packard was the first car to offer factory-installed air-conditioning. Unfortunately, only 1,500 cars were made. The A/C unit sat in the trunk and took up alot of room. It wasn't until 1953 that Chrysler's Airtemp was an available option for the average vehicle production.
Source: JD Power – Which Car Company Was the First To Offer Air Conditioning in Its Cars?
#7 A Michigan Cop Made the World's First Modern Traffic Light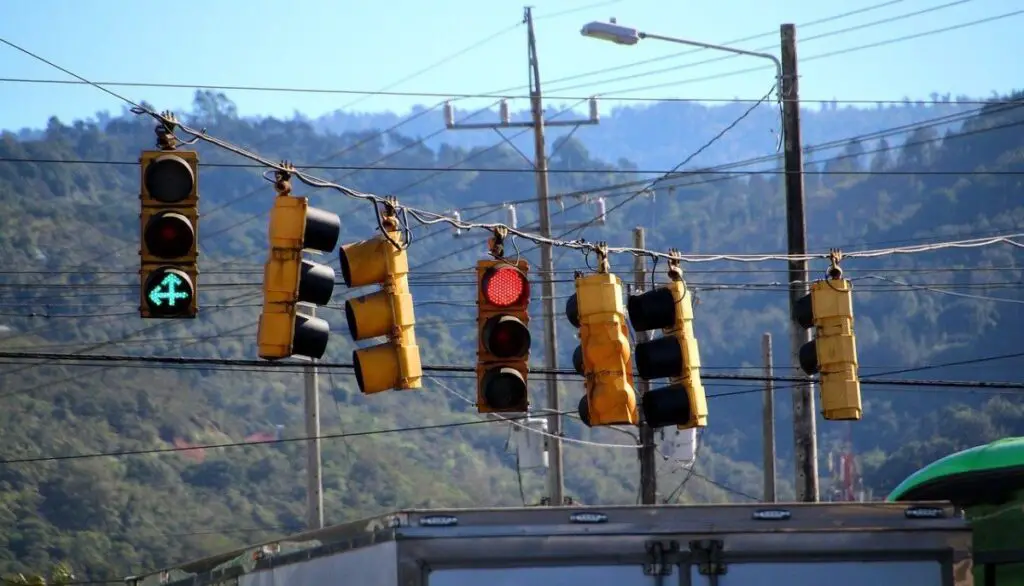 What is Michigan Known For? – William L. Potts, born in Bad Axe, Michigan, is credited with inventing the modern traffic signal. By 1920, obsolete green and red lights were used, but they did not give drivers enough time to stop when moving at incredible speeds.
Potts was a Detroit police officer who conceived and built the green, yellow, and red light systems. His first traffic signal was installed at the intersection of Woodward and Michigan Avenues in Detroit.
Source: 8 Famous People From Michigan – Born, Or Summered In Huron County
#6 Michigan Made the First Tunnels For Travel Between Two Nations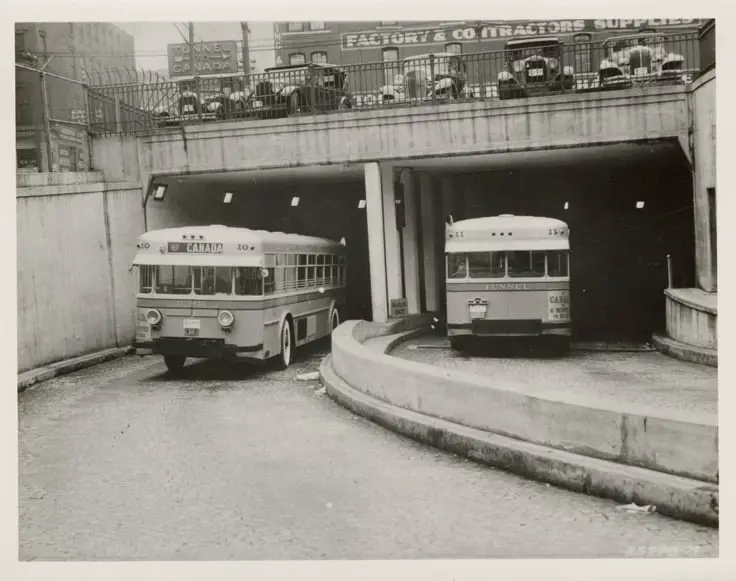 Rail was the only means to travel vast distances in the late 1800s. The St. Clair Tunnel between Port Huron, Michigan, and Sarnia, Ontario, was the first international tunnel built in 1891, followed by the Michigan Central Railway Tunnel between Detroit and Windsor in 1910.
The mile-long Detroit-Windsor tunnel under the Detroit River was the first vehicle traffic tunnel built between two countries. Construction began in 1928, and it was completed in 1930. The Detroit-Windsor Tunnel is the United States and Canada's second busiest border crossing. The Ambassador Bridge in Detroit is the busiest crossing.
Source: Detroit-Windsor Tunnel
#5 Michigan Was First to Start Regular Airline Services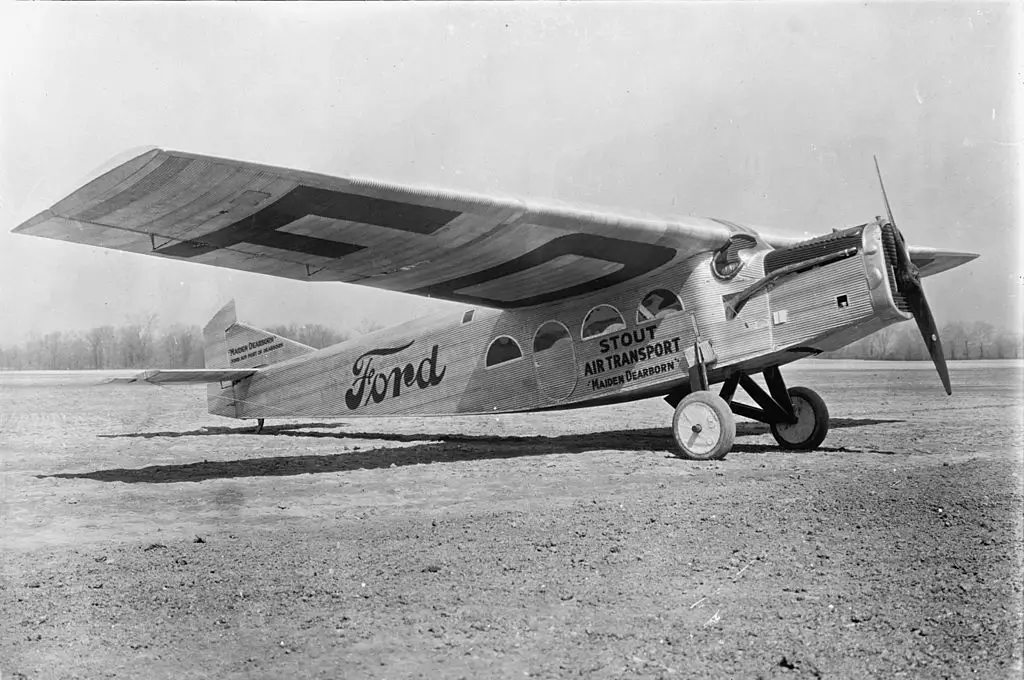 What is Michigan Known For? – Grand Rapids Gerald R Ford International Airport claims the title of the first regularly scheduled airline service in the United States. Air service began on July 31, 1926, between Grand Rapids and Detroit, Michigan. Stout Air Services operated from Ford Airport in Dearborn under Detroit-Grand Rapids Airline. A round-trip ticket costs $35. That ticket would be about $541 today!
Source: Gerald R. Ford International Airport
#4 Michigan Has One Of the Last Chain Powered Ferry Services
The only extant chain-driven ferry in the country is a passenger-only ferry in the Michigan resort town of Saugatuck, which is hand-propelled. The Saugatuck Chain Ferry has been in operation since 1838. Three pulleys maintain it straight while it is dragged over the Kalamazoo River. It is thought to be one of just three on the globe.
This is undoubtedly a one-of-a-kind mode of transportation. When the ferry is ready to cross the Kalamazoo River, the operator sounds a handheld air horn to alert all boat traffic to come to a complete stop. Then, the operator spins a crank on the inside of the ferry, causing the ship to move down the chain. The ferry travels from Saugatuck's downtown area to the well-known and famous Oval Beach. It's only about 250 feet long, but it saves you a long drive to your favorite beach.
Source: Saugatuck Chain Ferry
#3 Michigan Has the Worlds Only Post Office That is Never on Dry Land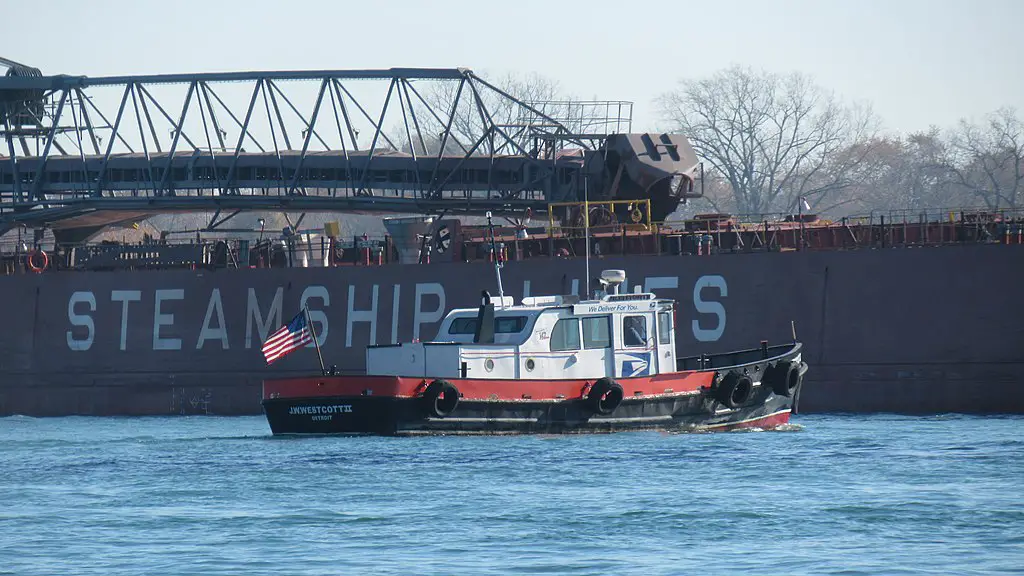 What is Michigan Known For? – A 45-foot tugboat named the J.W. Westcott II acts as the world only floating post office. This postal operation has operated near Detroit for over 140 years, delivering mail, fast food, and even live animals to the hundreds of gigantic ships and freighters that pass through the Straits of Detroit.
Any mail intended to members of ship's crews on vessels transiting the Detroit River can be carried by J. W. Westcott II by addressing it to "Vessel Name, Marine Post Office, Detroit, Michigan, 48222."
Source: Atlus Obscura – America's Only Floating Post Office Delivers More than Mail to Detroit's Ships
#2 The First Police Radio System in the World Was Created in Michigan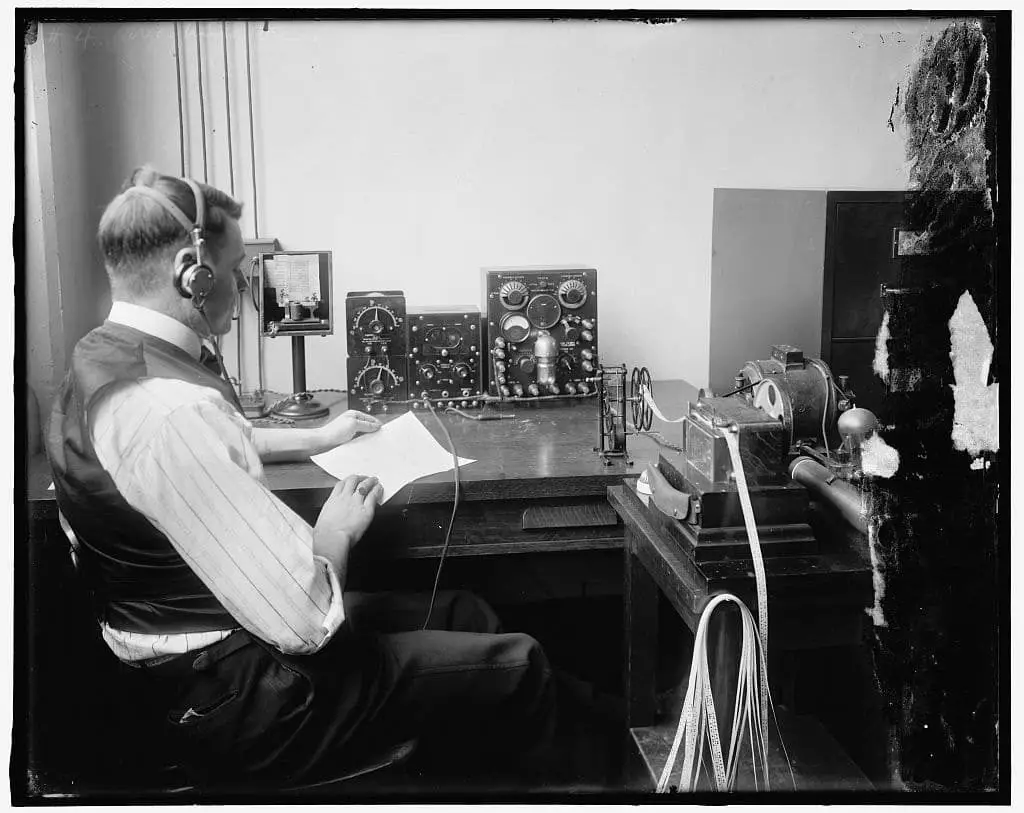 A lonely plaque can be viewed in the Harbormaster Station on Belle Island of Detroit, Michigan. It reads, "At this site on April 7, 1928, the Detroit Police Department commenced regular one-way radio communication with its patrol cars. Developed by personnel of the Detroit Police Department's radio bureau, the system was the product of seven years of experimentation under the direction of police commissioner William P. Rutledge. Their work proved the practicality of land-mobile radio for police work, leading to its adoption throughout the country."
Between 1921 and 1927, three Detroit cops familiar with radio operations worked to improve the system. Kenneth R. Cox, Walter Vogler, and Bernard Fitzgerald tested radio equipment installed in the back seat of a Model T Ford police patrol car.
Source: ETHW – Milestones: One-Way Police Radio Communication, 1928
#1 For Years, Michigan Ranked First In the Nation With State Boat Registrations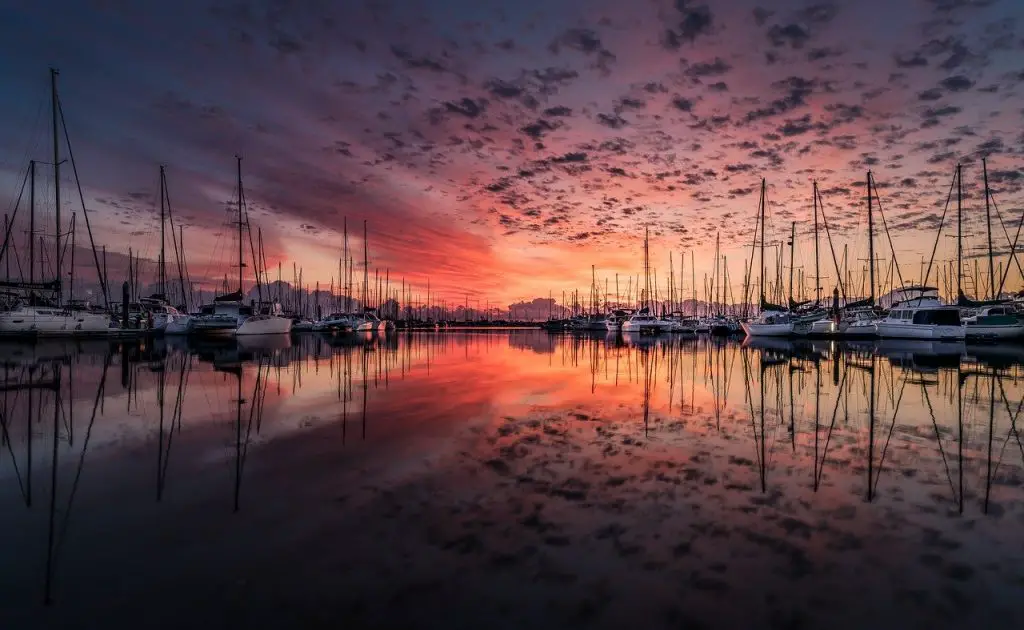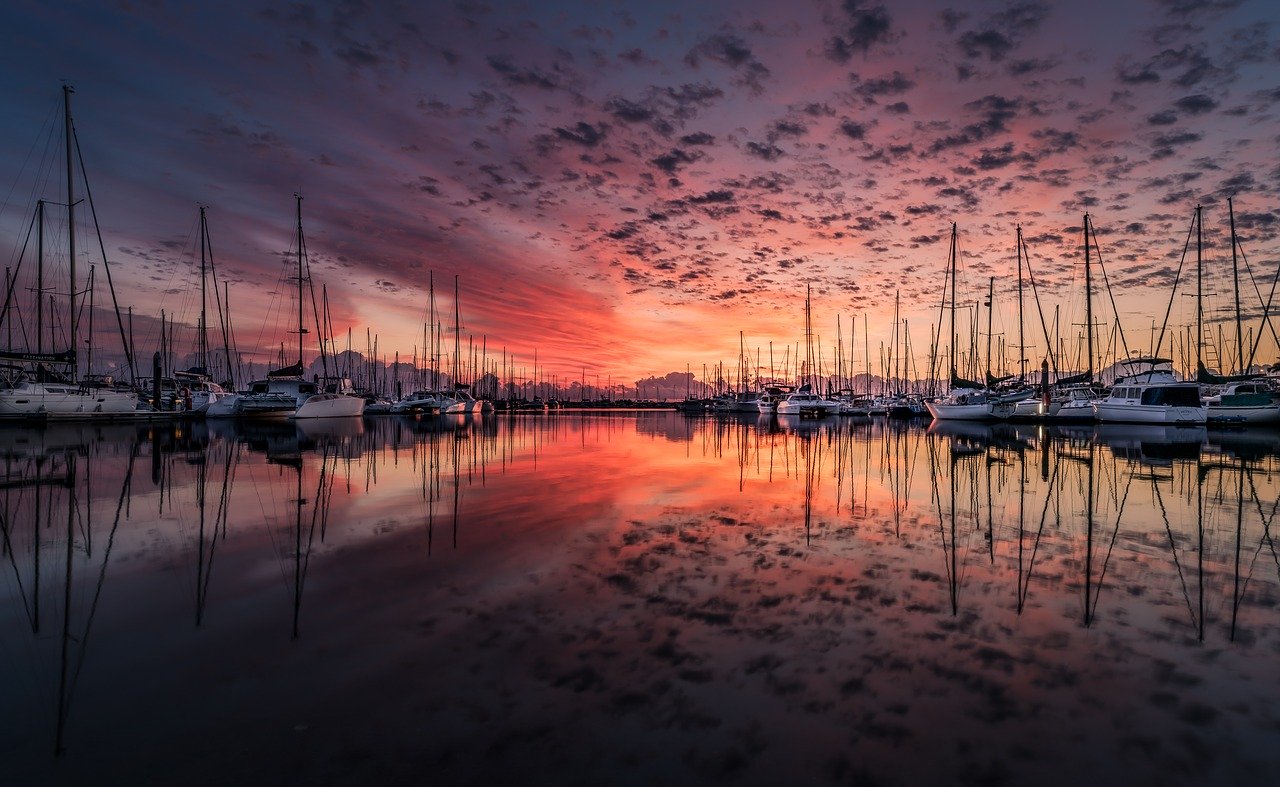 What is Michigan known for? Having a lot of boats. The state is surrounded by four of the five Great Lakes. It's no wonder Michigan ranked first in boat registrations for many years. Then in 2002, California took the top spot by 51,000 boats. In 2021, Michigan retained its #2 ranking after beating Minnesota's boat registrations last year.
This ranking is important because it means funding from Uncle Sam. The Sport Fish Restoration Program (SFR) provides grant funds to the states for fishery projects, the development of boating access, and aquatic education. Funds are distributed based on boat registrations.
MLA Citation for this Story
Hardy, Michael. "What Is Michigan Known For? – 30 Eye-Opening Trivia Tidbits." Thumbwind, Thumbwind Publications, 12 May 2022, thumbwind.com/2021/10/09/what-is-michigan-known-for.
Related Reading On What Is Michigan Known For