There is an ongoing debate on who developed the first coney island in Michigan. It's kind of like asking for your mom's chili recipe. It's never the same twice; you get a different answer depending on who you talk to. Nevertheless, we look at this ongoing debate between Detroit, Flint, Jackson, and Kalamazoo styles of Michigan Coney dogs.
The Detroit Coney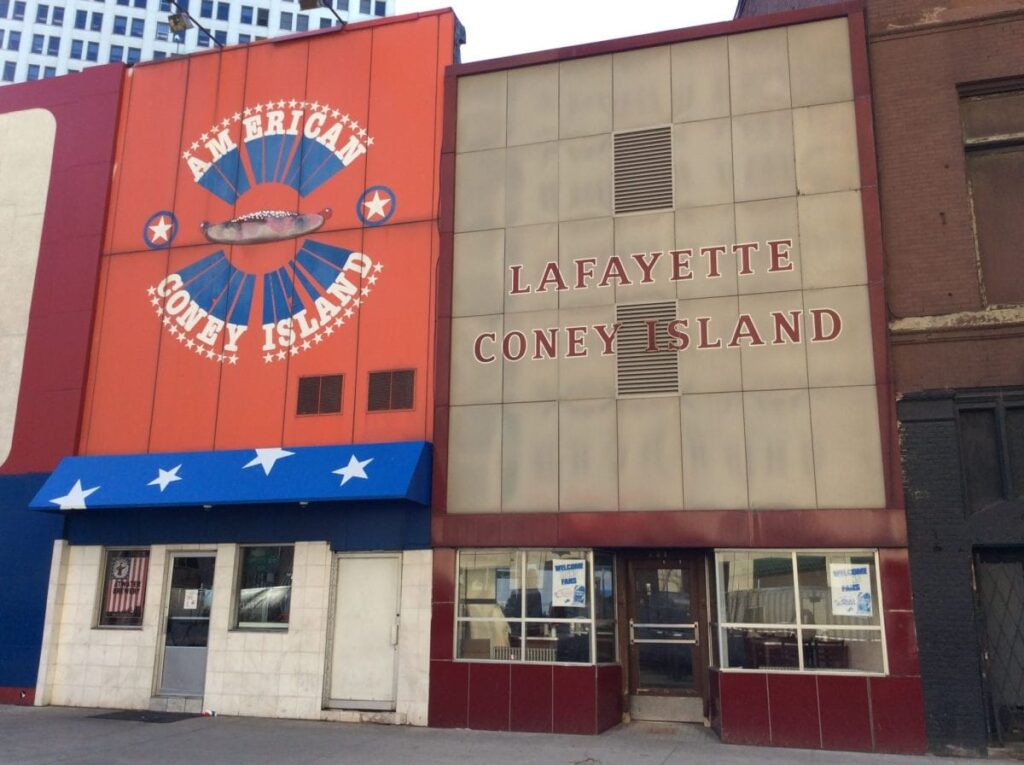 Today we take a road trip from the Thumb region to visit our youngest child, attending Western Michigan University. It also gives us a chance to explore a uniquely Michigan experience, the Coney Island Hot Dog. Open just about any foodie magazine or Google about  Michigan Coney Islands, and chances are you will stumble onto voluminous articles and posts discussing the back-to-back Detroit standbys of American and Lafayette Coney Islands. Local legend tells that these two hot dog stands emerged out of a disagreement between two partners. However, rather than locating far away from each other, the former partner ended up next door. A rivalry was born.
But Are Detroit Coneys All There is?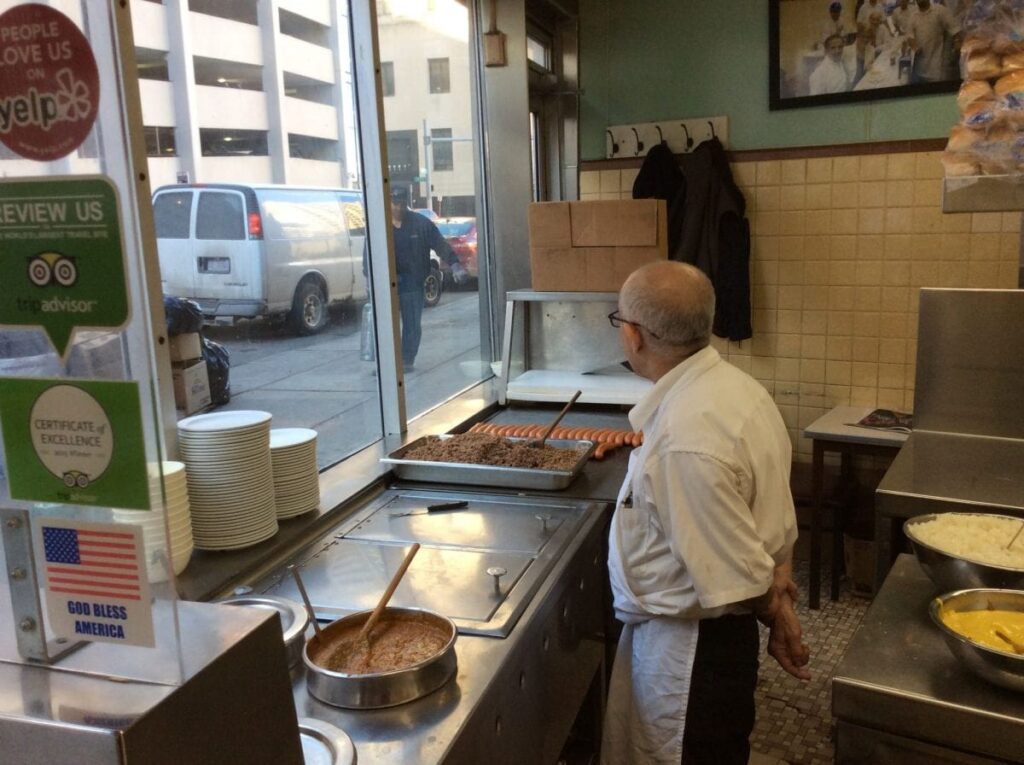 I'll admit I'm a big Lafayette and American fan. But, if we are in Detroit, I'll stop in. Every food writer in Michigan seems to place these two Detroit stands into the obligatory #1, #2 in best coney dog contests. But, despite these perennial rankings, many folks are amazed to learn that there are actually three tasty versions of the Michigan Coney; Detroit, the Flint, and Jackson.
Flint Coney Island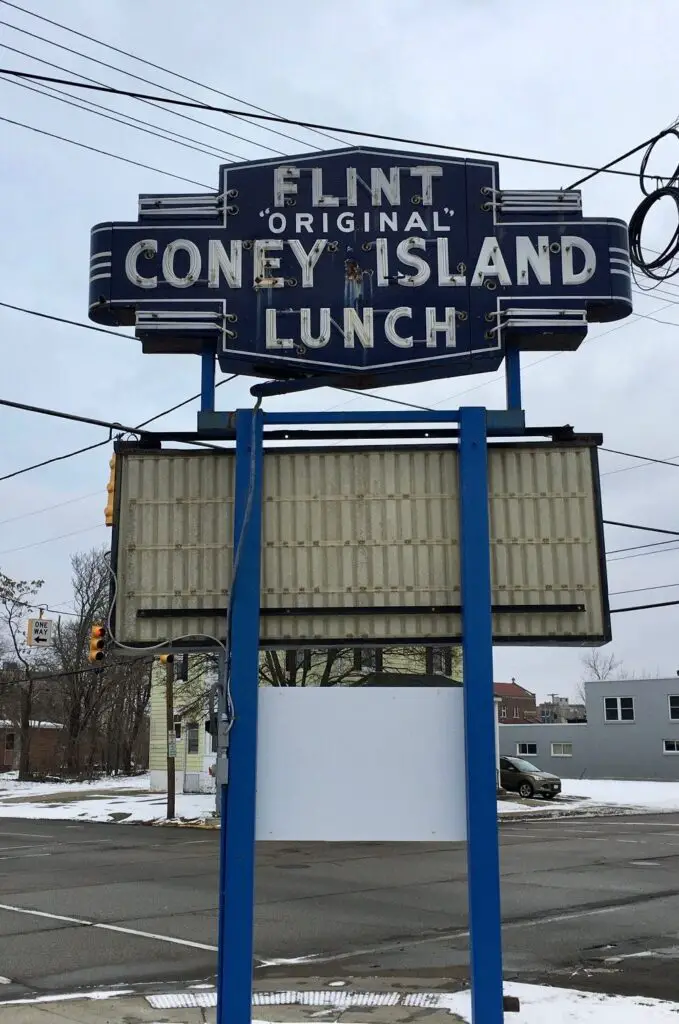 I traveled to northern Michigan and decided to take a small detour and search for the premier coney island in Flint. The Flint style is coney dog is less saucy; it's a topping made with finely ground beef heart. However, most agree that the "authentic" Flint coney must be a locally produced Koegel hot dog.
Back in 2013, the Flint-style coney island hot dog made the top ten of all hot dog styles in the United States. In addition, Flint's own Tom Z Original Coney Island made a list featured in USA Today. Needless to say, it made news in Flint. The landmark restaurant had an original sign that dates back to 1919. However, I was disappointed to learn that this hallmark restaurant was closed.
That doesn't mean that you cant get a true Flint Coney Island in "Buick City." At last count, there are at least 10 Coney Island outlets in Genesee county. Here are the top-ranked Coney Restaurants.
#1 Freaking Unbelievable Burgers – This top-rated burger place has been called out for its Flint Style Coneys.
#2 Westside Diner – A real 1950's style diner known to throw a great Coney in Flint.
#3 Torch Bar & Grill – If you can find this place in downtown Flint (it's off an alley), you're in for a treat. While known for great burgers, they rank as one of the top joints for a Coney.
Want the Original Coney? Leave Detroit and Head West!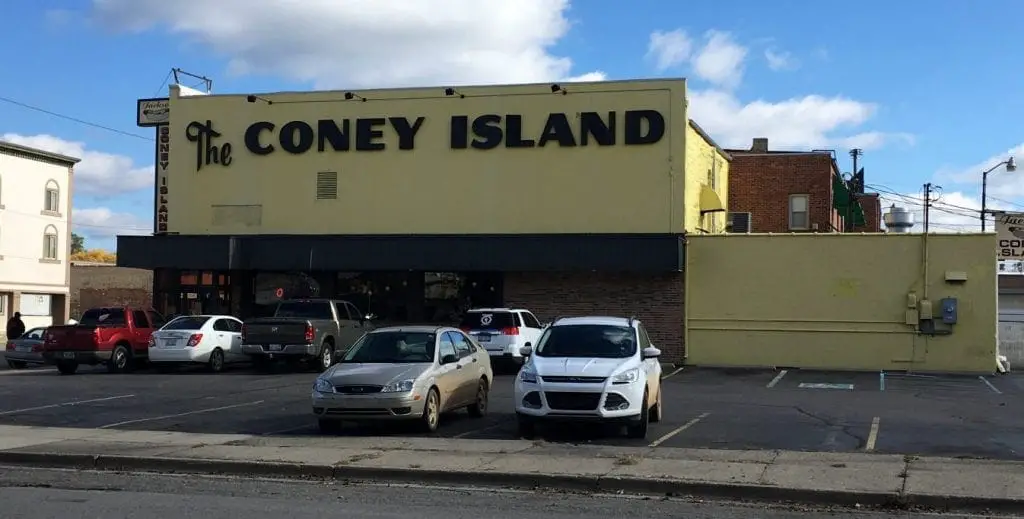 It seems universally accepted that the first Michigan Coney was created in Jackson by George Todoroff in 1914. His Jackson Coney Island restaurant was located in front of the Jackson Train Station on East Michigan Avenue. It closed when his son, who was running the restaurant, was drafted into World War II. Today the Jackson Coney Island continues the tradition.  They have the distinction of being the first coney island in Michigan.
The Oldest Coney Island in Michigan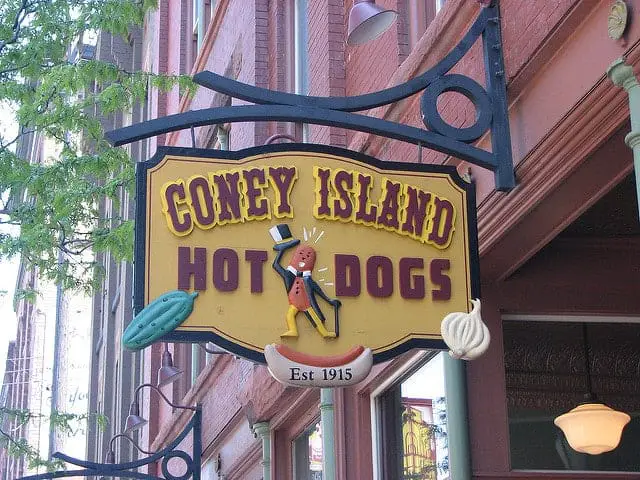 It surprises many folks that the oldest continuously operating Coney Island from the same location in Michigan belongs to Coney Island Kalamazoo. They opened their doors in 1915, and it has been running at the same location ever since. Its location downtown makes for a busy lunch crowd.
The Kalamazoo Coney
The mildly spicy low moisture Jackson style coney "sauce" is more like an open loose burger on top of a natural casing hot dog. The meat spices have obligatory garlic and chili powder, but there are also hints of celery salt, turmeric, and even the exotically expensive saffron. I asked one of the cooks about the spice mixture. She said that it comes pre-ground in a small stainless container for each batch, and it's a closely guarded secret. Topped with onions and mustard on a steamed bun. It didn't last long.
Keep the Coney Rivalry Going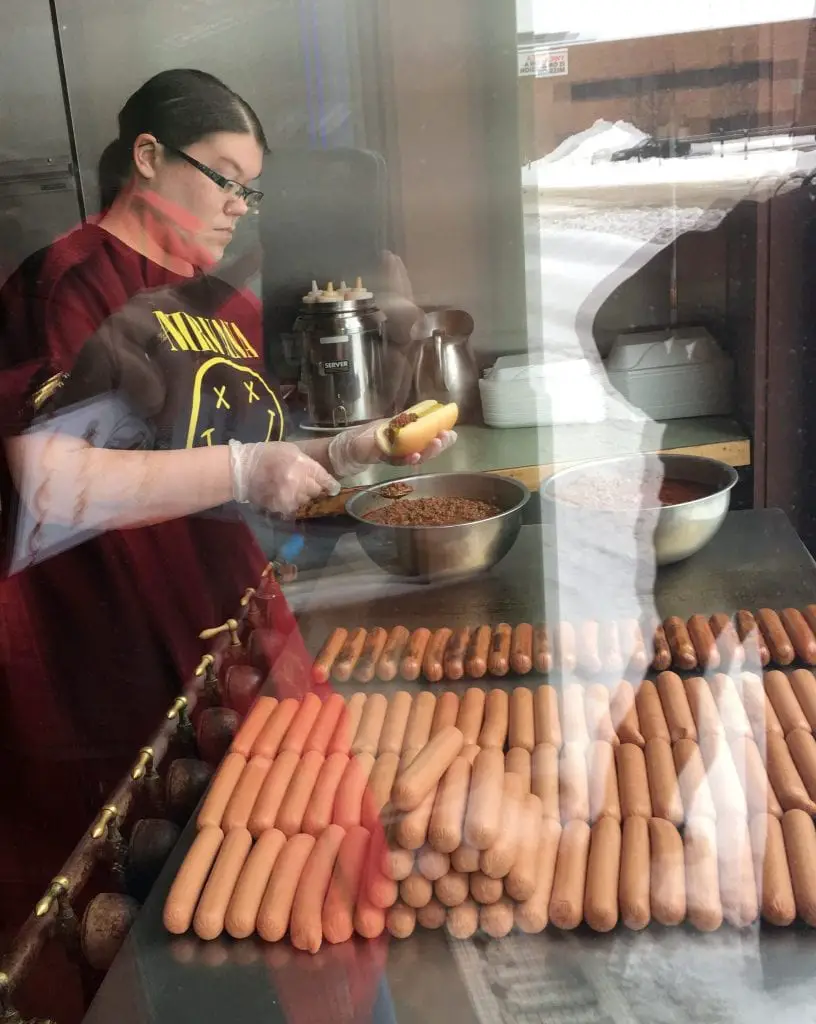 In our post about Unique Michigan Foods, You Have to Try, and I did get some hate emails about our love for the Western Michigan version of the Coney dog. We stand by our tasty assessment and point out that the Kalamazoo Coney Dog doesn't follow you around all afternoon, if you know what I mean. I say keep the dogs cooking and try to improve an original. Pass the mustard.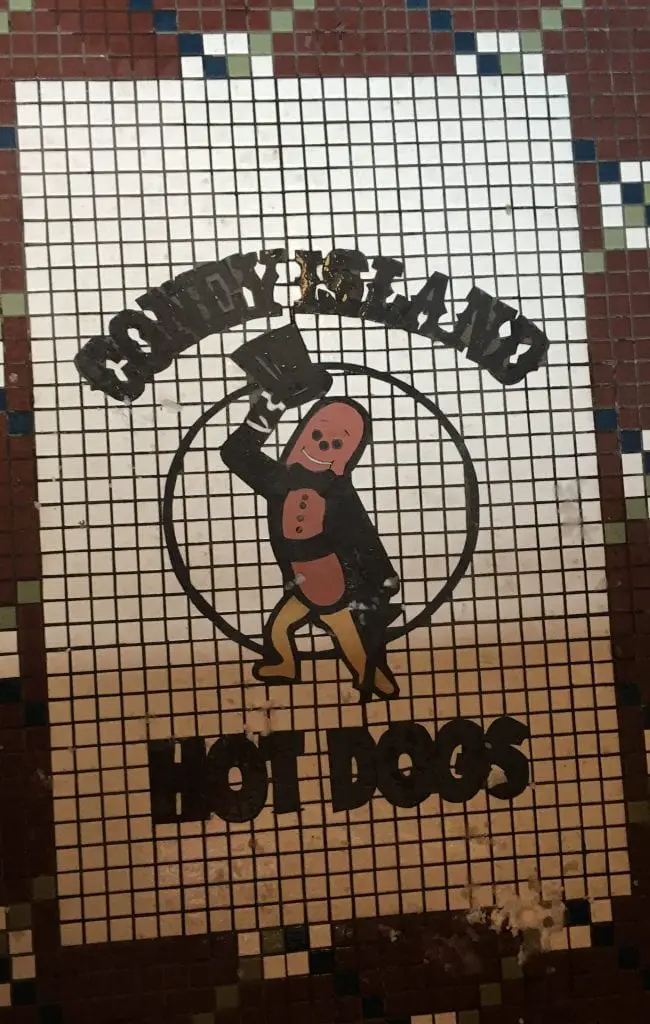 ---
More Uniquely Michigan Food Reading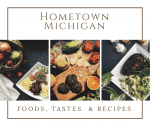 Unique Michigan Hometown Foods – If you have traveled and kept up with us about all things Michigan, you will find many posts for our love of UP Pasties, Faygo RedPop, BetterMade potato chips, and Vernor's ginger ale. That is only the beginning. Michigan has uncommon and delicious variations of comfort food dishes originating from Michigan's Upper Peninsula to the Ohio and Indiana border.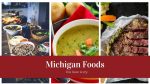 10 Delicious Michigan Foods and Recipes You Have to Try – I think you will agree that every state has its favorite foods. Massachusetts has its clam chowder. Louisiana has gumbo, while Texas and Missouri both claim the BBQ has its own. Michigan food is endowed with such variance in history and resources that you can't pin down any specific Michigan foods as "the" iconic favorite. However, here are a few Michigan foods and traditional Michigan recipes that are our favorites.
Top 9 Best Foods Which Made Michigan Famous – No trip to Michigan can be finished without trying out some of the popular foods in the area. Known for its comfort foods, the Mitten state is renowned for re-creating regular dishes by adding a twist to them like the Detroit-style pizza, Olive Burgers and Coney Dog. Its home-grown foods like cherries and Michigan apples also make Michigan a savory food destination.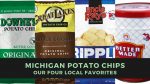 4 Of The Best Michigan Potato Chip Companies – Michigan is the nation's leading producer of potatoes for making potato chips. Michigan State University's scientists and researchers created many of the potato varieties used for making potato chips. In 2017 Michigan potato farms produced more than 1.8 billion pounds of potatoes. As a result, Michigan potatoes account for 25 percent of the chips consumed in the U.S., which is every one in four bags of chips!