There is an oasis of quiet green in the heart of Lansing. Cooley Gardens & Scott Sunken Gardens is a public park with trees, plants, flowers, and history. While it is a popular wedding venue, it remains one of the best-kept secrets in Lansing's downtown.
Lansing's Cooley Gardens & Scott Sunken Gardens
The public park of Cooley Gardens & Scott Sunken Gardens is located along the north side of the Grand River in downtown Lansing. It is nestled between the GM Lansing Grand River Assembly plant and the Board of Water & Light's (BWL) central substation. It is also near the Michigan Women's Historical Center and Hall of Fame.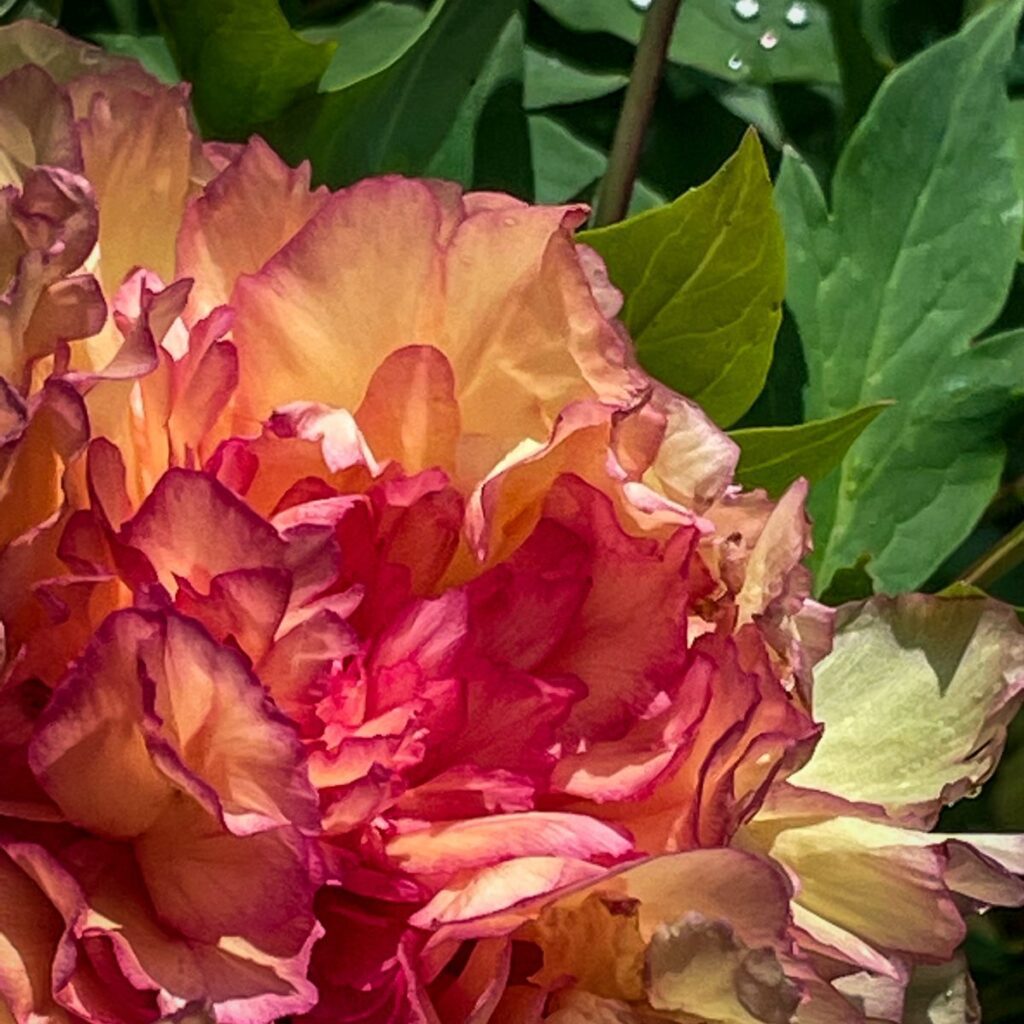 Location – Cooley Gardens & Scott Sunken Gardens
The address is 125 W. Malcolm X Street – at the corner of Malcolm X and S. Washington Ave. Because of its strong connection to Lansing history – and its location – the park contains a number of historical plaques that outline its past. Plaques also showcase the Lansing Board of Water & Light, General Motors, and the Grand River itself.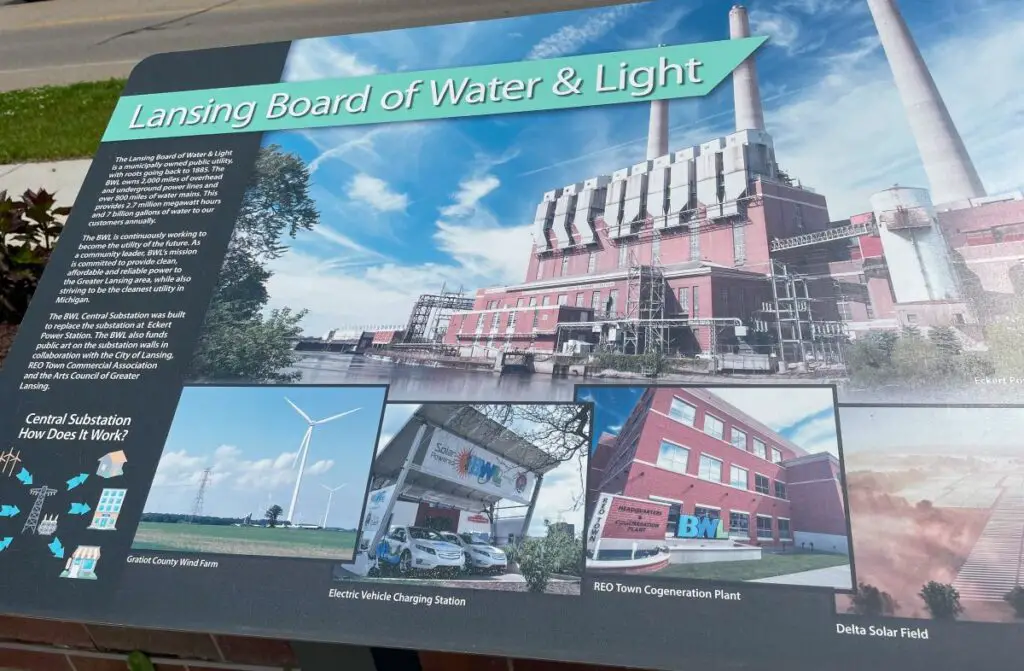 The park is owned by the City of Lansing and contains two gardens – the Cooley Gardens and the Scott Sunken Gardens. Admission to the park is free to the public, although weddings require a reservation fee.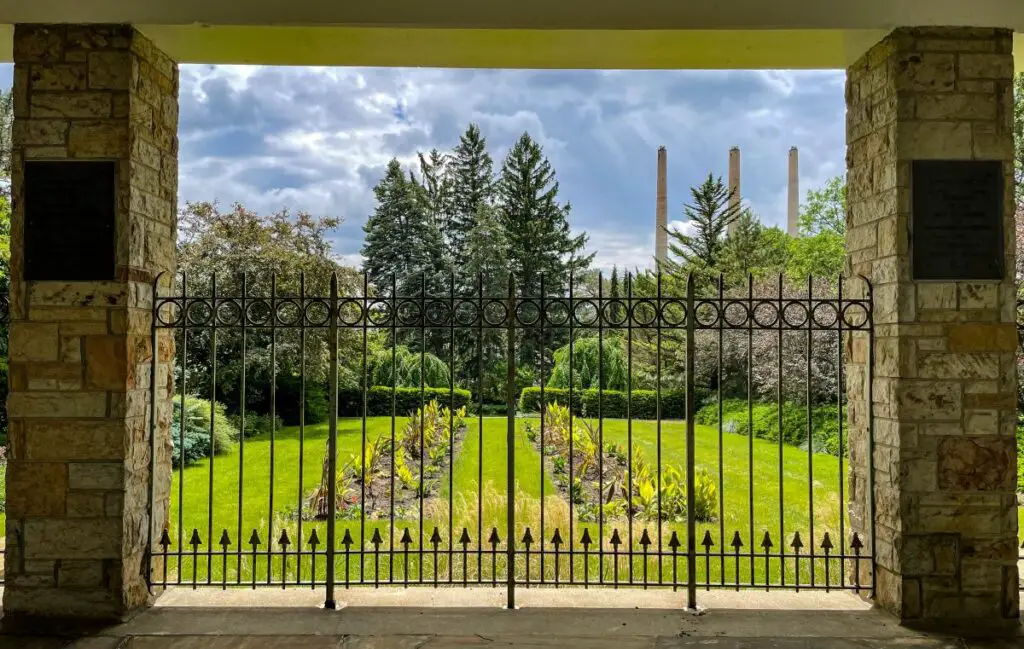 Cooley Gardens
The "Cooley Gardens" portion of the park was originally planted almost 100 years ago. It was rescued from neglect decades later. It includes a pavilion, park benches, picnic tables and archways that create a pleasing background for any event photographer.
It is planted with a wide variety of plants – including shrubs and perennials. It is well-maintained by those with some seriously green thumbs. For you photographers out there, the landscaping provides some great options for framing and some lush backgrounds.

Wine Festival Coming Up in August
The Greater Lansing Convention and Visitors Bureau (GLCVB) will host its second annual "Rosé All Day wine festival in the gardens on Saturday, Aug. 6, from 11 am to 4 pm.
Prepare for the most Instagram worthy event of the year as you wander through the gardens while tasting from more than a dozen Rosé wines, accompanied with live music, local artisans and boutiques, food trucks, and drag performances by Michigan's greatest entertainers!

– GLCVB
For more information on the wine festival, visit GLCVB's website.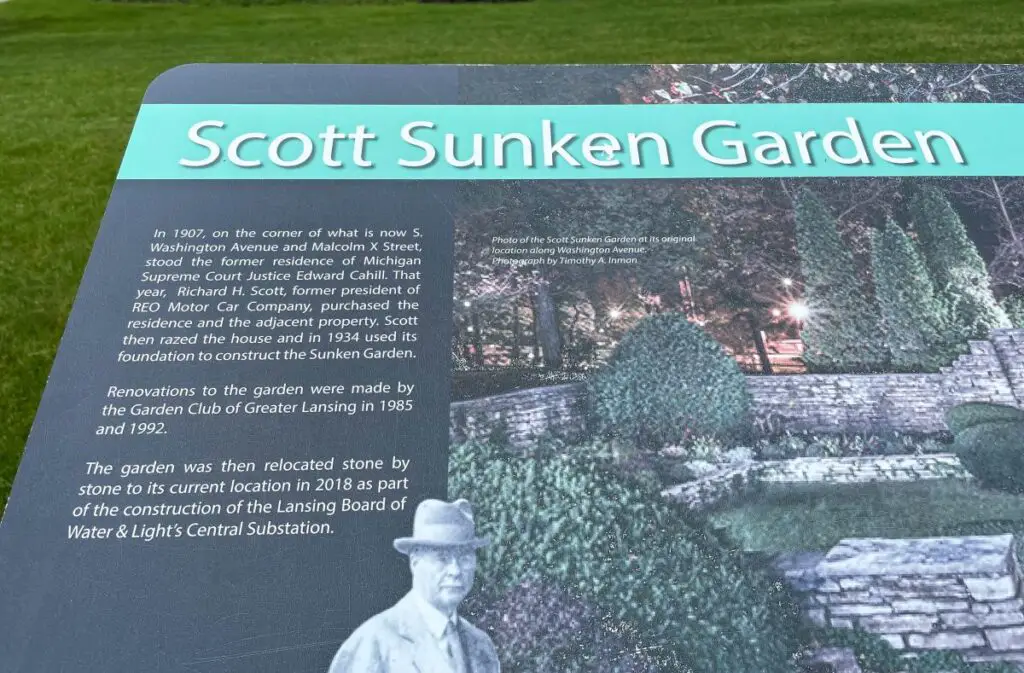 Scott Sunken Gardens
The Scott Sunken Gardens are part of the park. Constructed in 1934 by Richard H. Scott, former president of REO Motor Car Company, the garden was originally located directly on the corner of Malcolm X St. and S. Washington Ave. – over the foundation of the former residence of Michigan Supreme Court Justice Edward Cahill.
Relocated – Scott Sunken Gardens
Renovations were made by Lansing's garden club in 1985 and 1992. When BWL's central substation was constructed on the site, the sunken garden was moved to its current location in 2018. Its architecture is unique and highly photogenic.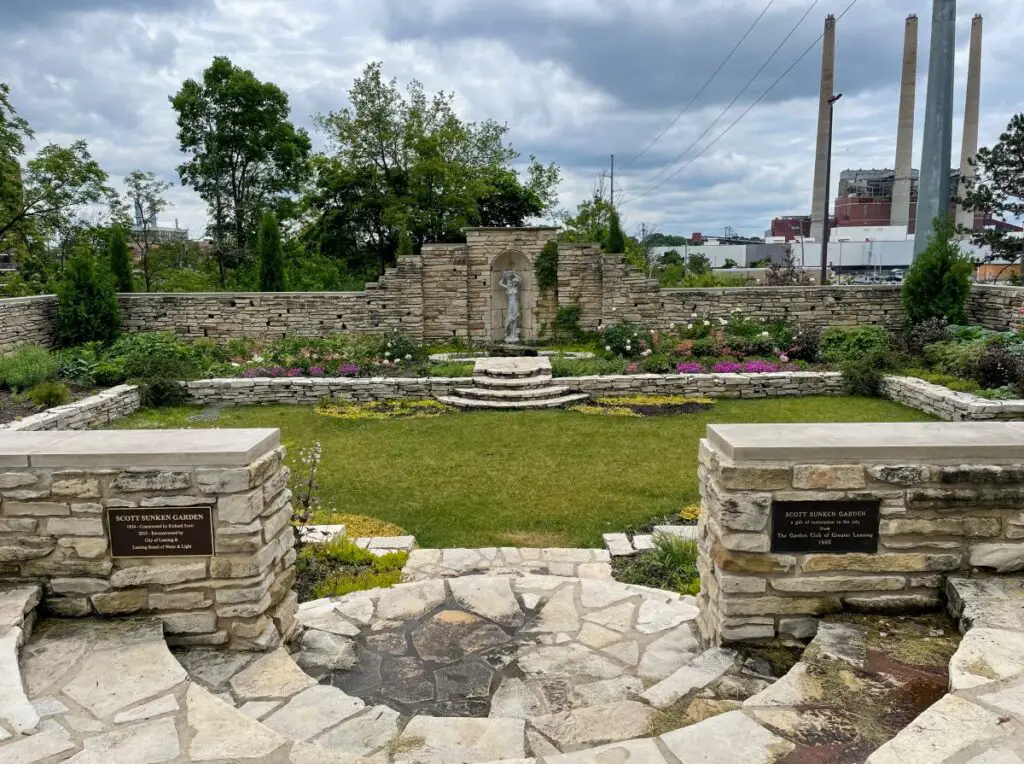 Weddings – Cooley Gardens & Scott Sunken Gardens
Outdoor weddings, and wedding photographs, are the gardens' main draw. The setting is unique, scenic, lush, and has an intimate feel. Weddings at both gardens can be booked in advance by contacting Lansing's Parks and Recreation Department.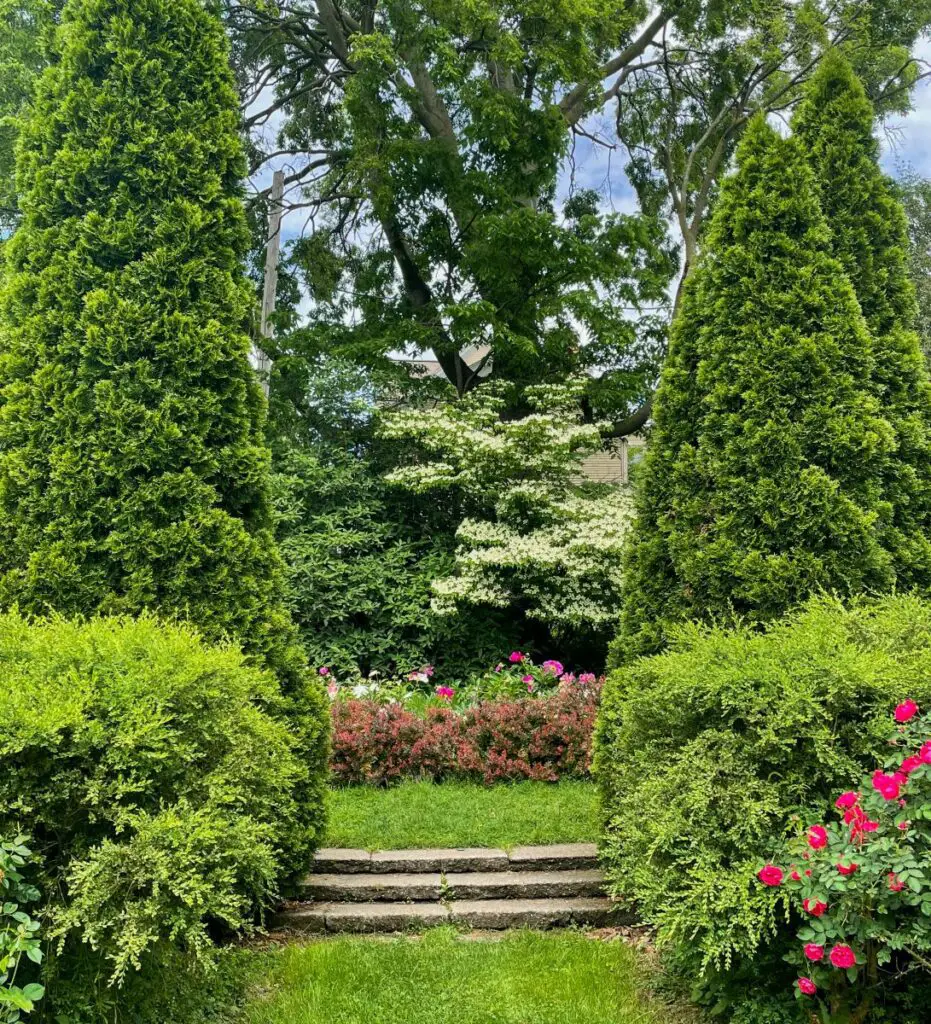 Hours of Operation
The gardens are open seven days a week – from 7 am to 7 pm. The park, with an adjacent parking lot, is located at 125 W. Malcolm X St. in Lansing. For more information, call (517) 483-4277.
---
Jeanette Gladstone, born and raised in Lansing, took all the photos for this article. She a long-time fan of both photography and finding cool spots to explore in the great state of Michigan.
Related Reading About Lansing and Jackson Michigan
Brenke Fish Ladder In Lansing, Michigan
Early History Of WKAR – AM 1917-1939