The survival of many fish species depends on migrations up and down rivers. Among fish such as salmon, shad, and sturgeon, downstream migration is a feature of early life stages, while upstream migration is a feature of adult fish. River obstructions such as dams, culverts, and waterfalls can slow or stop fish migration.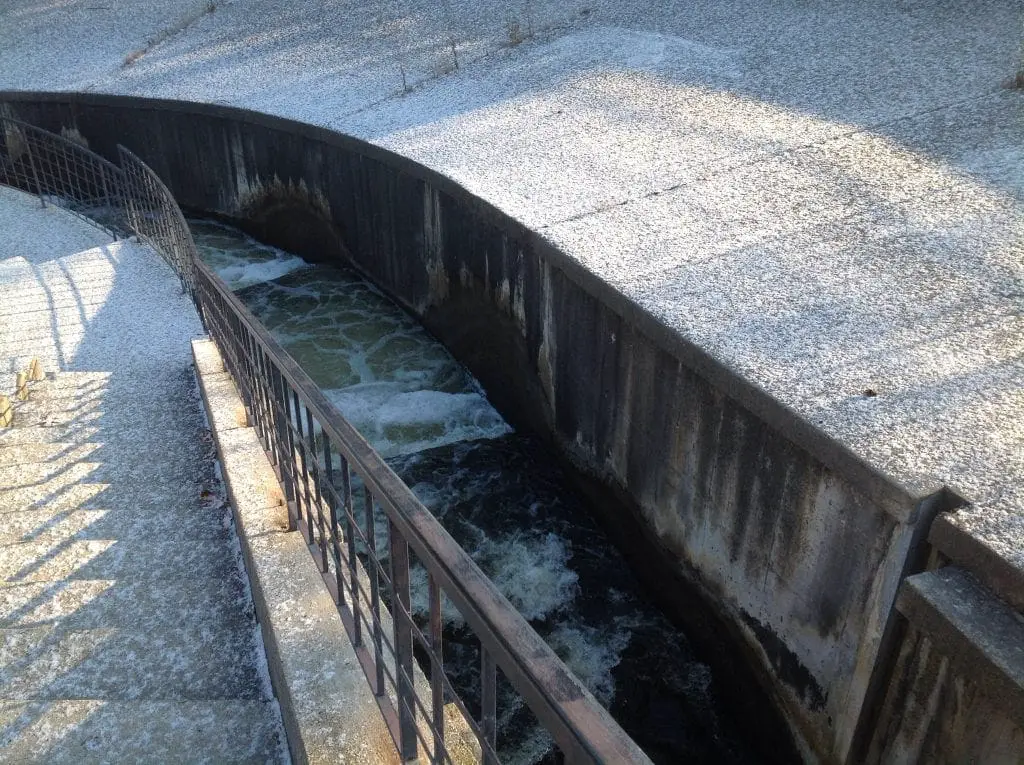 Indeed, these impediments to fish migration are often implicated in the decline of certain fish stocks. Fish ladders are a logical tool to use when rivers cut through urban areas.
What Exactly is a Fish Ladder?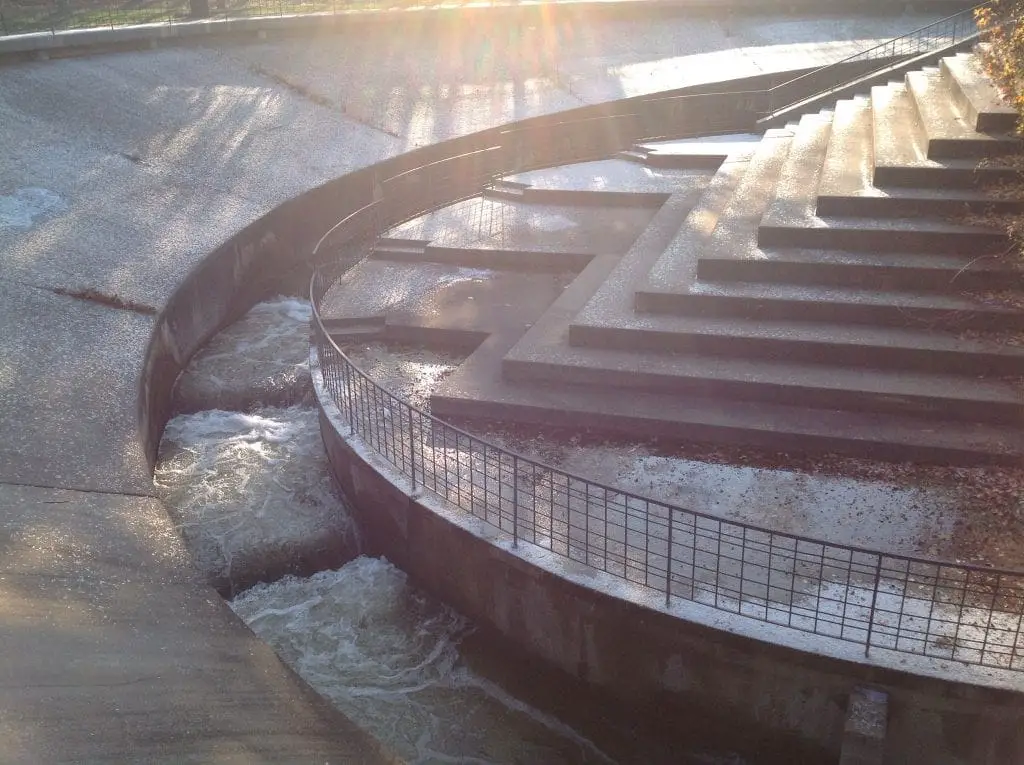 A fish ladder, also known as a fishway, provides a detour route for migrating fish past a particular obstruction on the river.  Designs vary depending on the obstruction, river flow, and species of fish affected, but the general principle is the same for all fish ladders. The ladder contains a series of ascending pools.  Fish leap through the cascade of rushing water, rest in a pool, and repeat the process until they are out of the ladder.
Lansing's Fish Ladder on the Grand River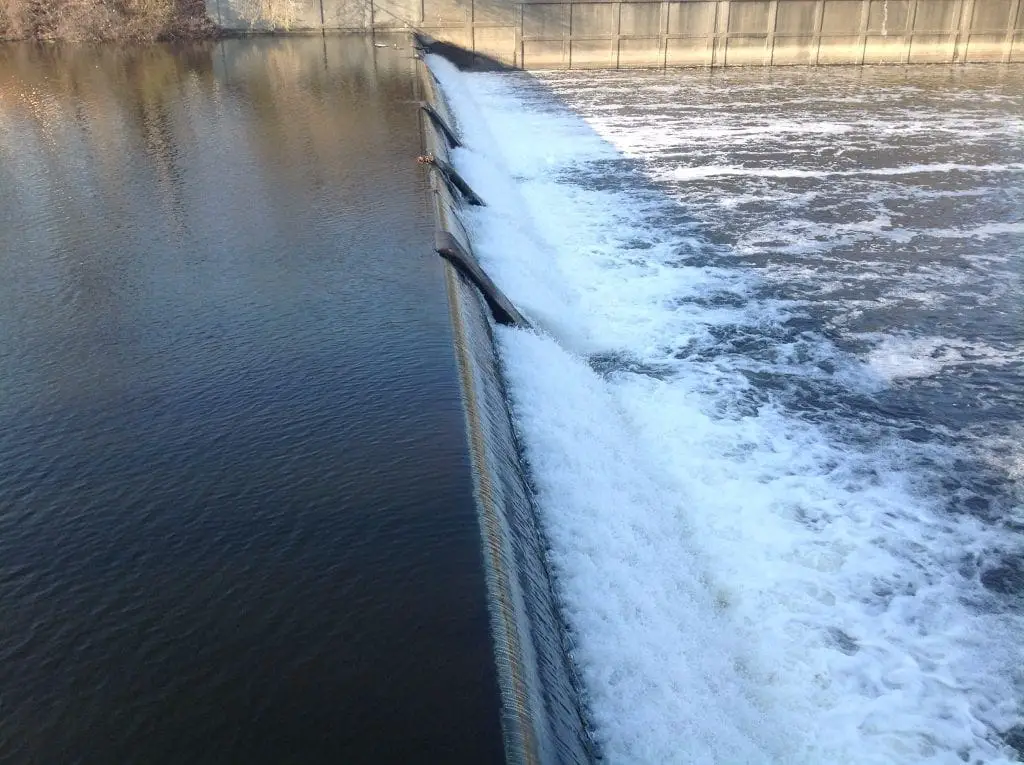 The Brenke Fish Ladder was built in 1981. Its to help fish swimming up the Grand River pass the dam without injury. The fish ladder is a peaceful place to visit along the river. Most days, you can see fishermen along the riverside of the ladder. They try to catch catfish, sunfish, and other smaller fish species that inhabit the Grand River.  Finally, the ladder is located within Lansing's eclectic Old Town district and offers impressive views of the city and Grand River.
The best time to see salmon migrating and using the ladder is in the early fall. It's a short walk from Lansing's historic Old Town shopping district.
Aerial View of The Fish Ladder in Lansing
Fish Ladder Park in Grand Rapids
Built-in 1974, the Fish Ladder Park in Grand Rapids is the other fish ladder in Michigan. Located near the Sixth Street Dam so that the migration of salmon and steelhead can make the yearly journey upstream to spawn. The concrete fish ladder provides visitors with a great opportunity to see the migrating fish leap up the steps.
The ladder is also a popular spot for fishermen to angle for steelhead during their spawning run.
Related Links to Environment News

---