Lake Huron's clear water conditions coupled with sub-zero temperatures have created a unique and amazing clear ice walk video experience on north Saginaw Bay. Gary Johnson took a walk on the ice near Greenbush Michigan. He posted a video taken with his phone. The 2015 video went viral with over 80,000 views in three days.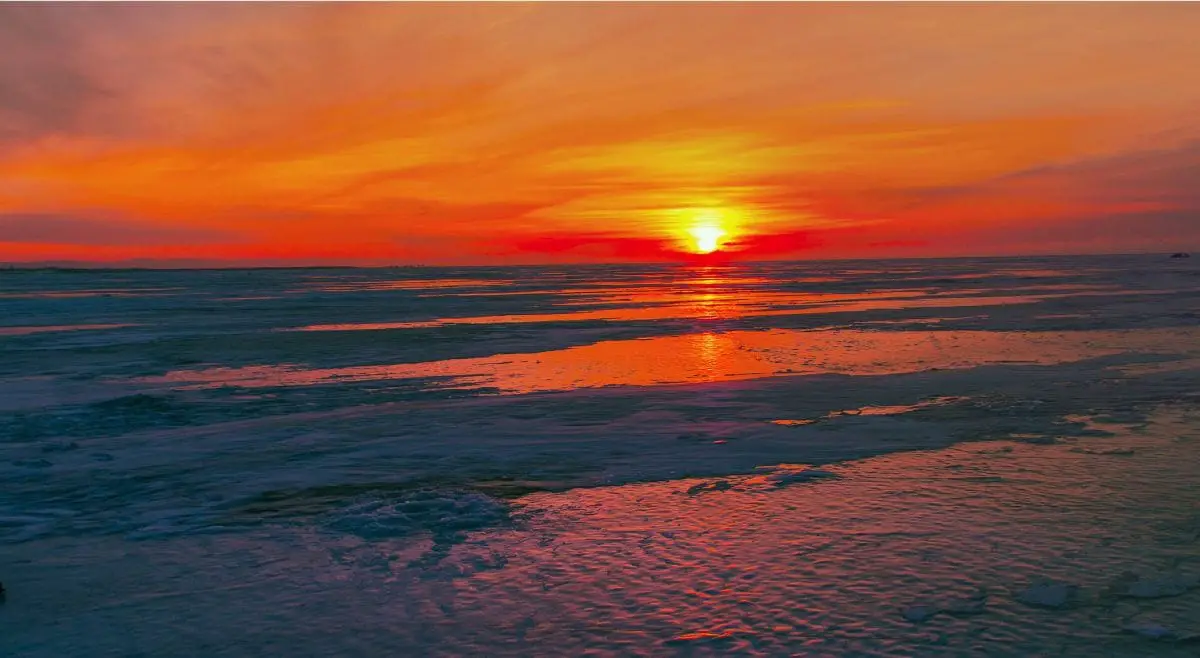 The video shows Lake Huron frozen clear to the surface, with rocks in the sand shown. Greenbush is located north of East Tawas and about 200 miles north of Detroit in Michigan's northern lower peninsula.
---
How Clear Ice Forms on the Great Lakes
A clear ice walk like this is very rare in the Great Lakes. Water must be able to freeze very slowly so that impurities and air bubbles have a chance to sink or rise to the surface. Slow freezing also allows bigger ice crystals to form, which have few surfaces to scatter light. If the water is settled with a very little slit or other impurities then there is a chance of forming clear ice. This phenomenon is common in inland lakes.
Learn to be safe on the ice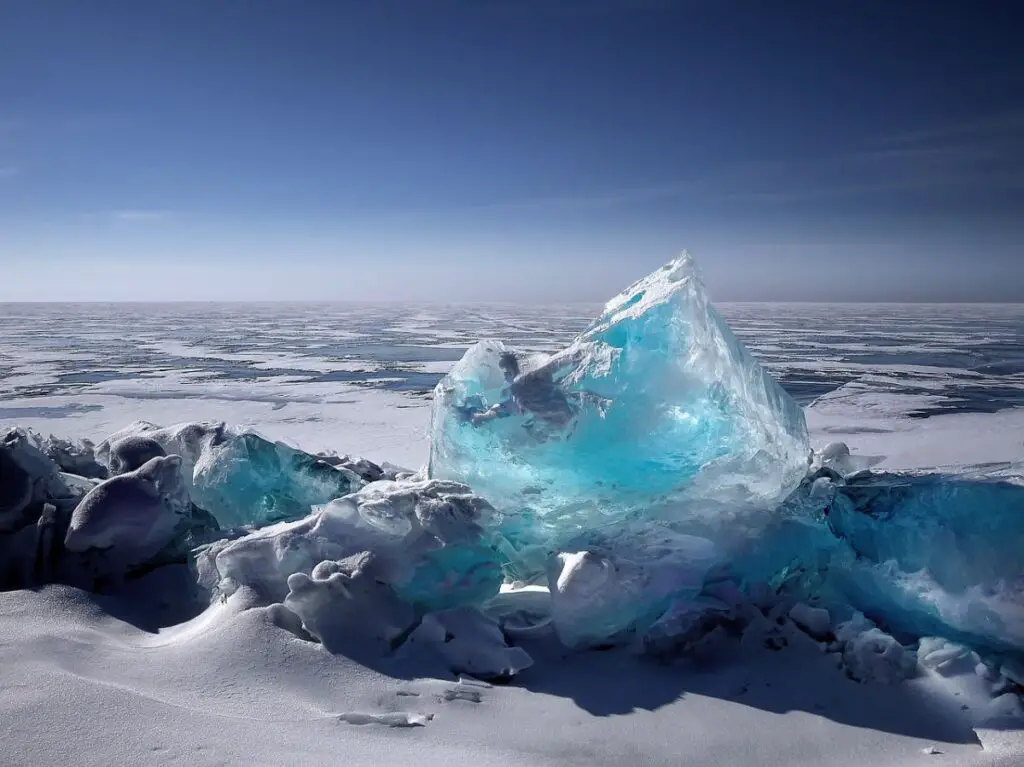 Walking, fishing or snowmobiling on frozen lakes is hazardous even for the most knowledgable and experienced outdoorsmen. We did a little research and found an excellent guide on ice safely and even how to survive if you ever were to fall through the ice when you are alone. See our post How to Survive Falling Through the Ice.
Related Reading
---