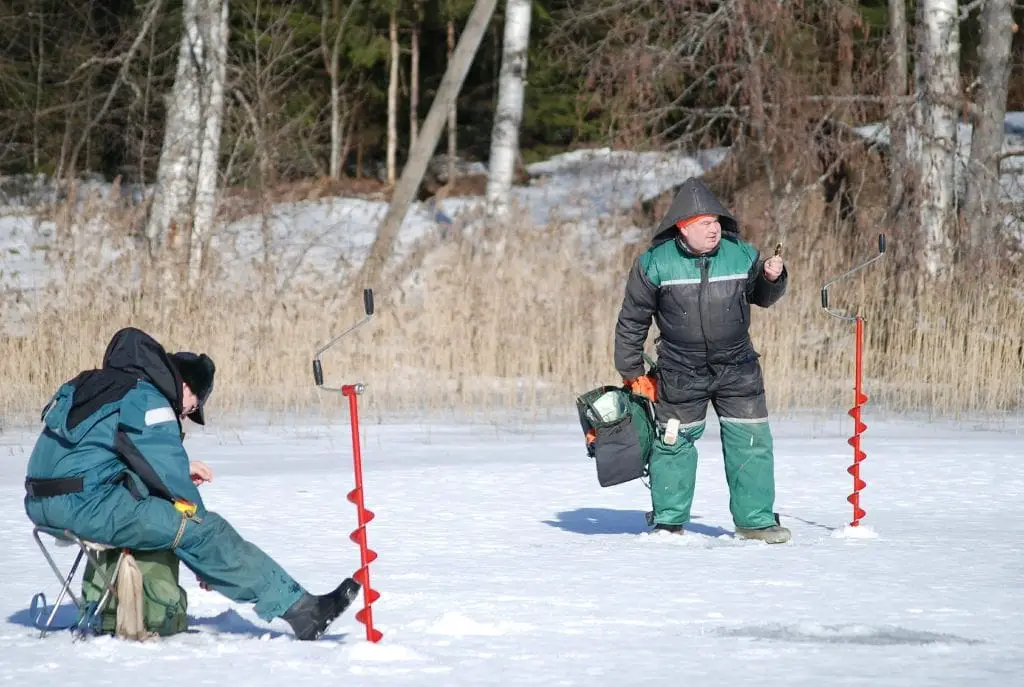 ---
Falling Through Ice
In the winter of 2018, there were two deaths and one rescue on the Saginaw Bay ice in the Upper Thumb in early February. We found a short video that describes the steps to survive falling through ice even if you can't get yourself out of the water. It's a fight for survival and one only has minutes before hypothermia, unconsciousness, and death. So far in 2022, there is one incident of a woman falling through the ice on the Huron River near Ypsilanti. Be careful out there.
Best Practices When on the Ice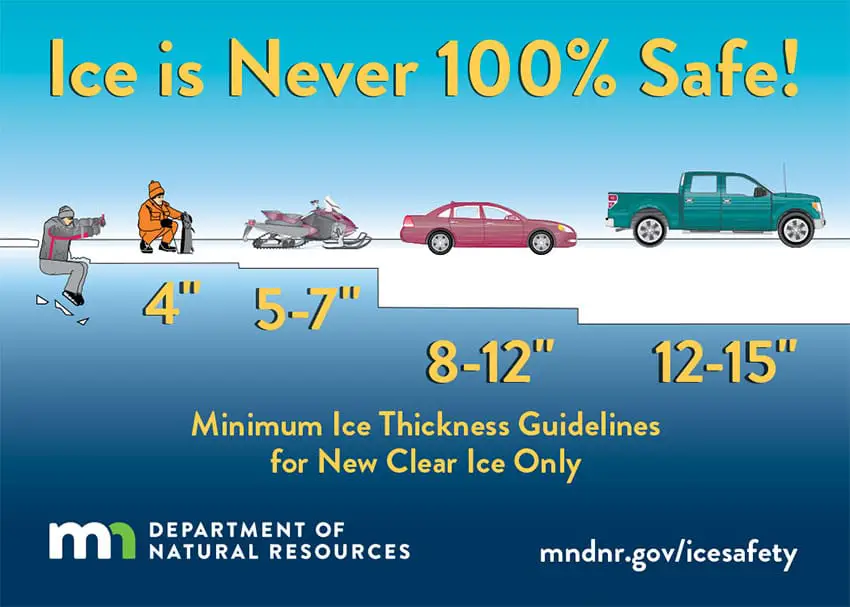 Look to have clear ice of at least four inches under you.
Use an ice spud to check on ice thickness.
If it rains or you see water over the ice, get off it.
Have a throw bag. In case you need to rescue someone else who has fallen through the ice.
---
---
Getting Out of Icy Water
If you fall through the ice your body will immediately be shocked due to the extreme cold. The icy water may knock your breath out. Try to avoid panic and not thrash around. Once you catch your breath you will calm down. However, you will still have to immediately act. Don't remove any clothing. It will not weigh you down that much. It will actually have trapped air in it to help you stay afloat.
The next step is to get to the edge of the site where you fell in. Chances are it offers the strongest ice in which to get out. Place both hands on the solid ice. If you have something sharp, like a knife or even a pen, use it. Kick your legs to slowly push you up horizontally and a bit off the ice. Keep working yourself up on your elbows. This will allow water to drain off you and lighten your weight. Keep sliding up on the ice and lay flat to distribute your weight. This will make it less likely that the ice will break under you. Once out of the water start rolling away from the hole. Once clear of the thin ice. Get to a warm spot and dry off immediately.
---
Ice Safety Guidelines
The Minnesota Department of Natural Resources provides the following guidelines for walking, fishing, snowmobiling, or driving on lake ice.
---
For New, Clear Ice Only
Under 4″ – STAY OFF
4″ – Ice fishing or other activities on foot
5″ – 7″ – Snowmobile or ATV
8″ – 12″ – Car or small pickup
12″ – 15″ – Medium truck
---
Other Factors About Falling Through Ice
Many factors other than thickness can cause ice to be unsafe. Currents from nearby rivers or debris in the ice can create thin areas. White ice or "snow ice" is only about half as strong as new clear ice. Double the above thickness guidelines when traveling on white ice.
---
Related
---