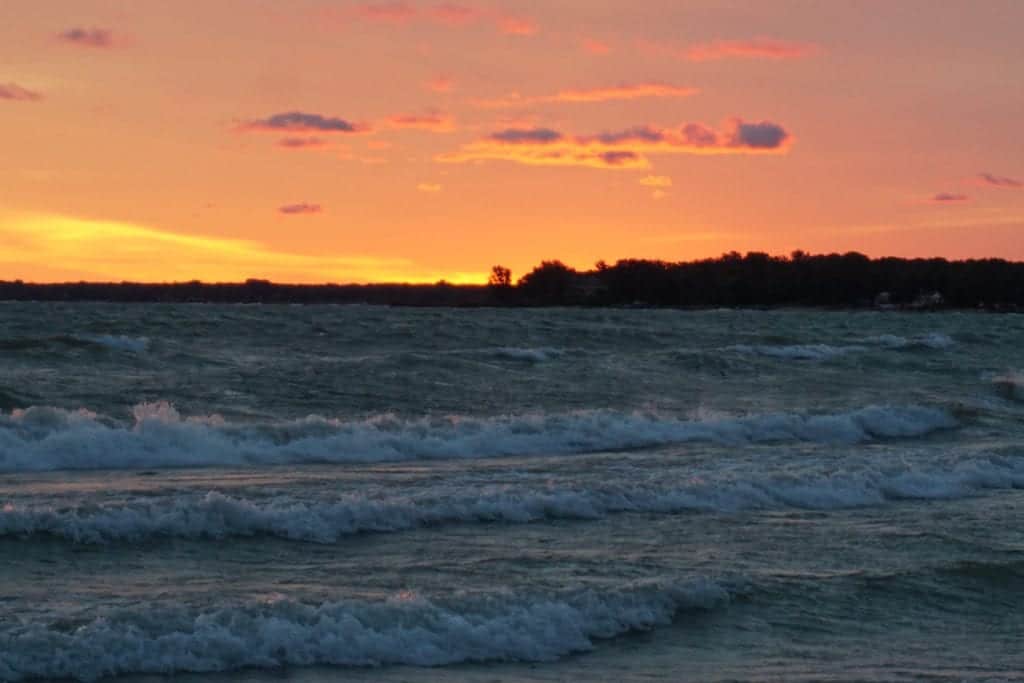 Amazingly you can now see how the growth of Michigan's Thumb region has changed in the past 30 years. Google's Earth Engine gives a global time-lapse view built from annual composites of Landsat satellite images. Watch an example of Michigan time lapse of the Thumb across Huron County's landscape beginning as early as 1984.
---
Zoom In For Detail and See Changing Landscape
Once you click on and view the map you can zoom in to any specific area growth of Michigan's Thumb. Watch trees disappear and new buildings appear. I was amazed at the increase in tree cover at Sleeper State Park and the growth of Caseville.
Michigan Time Lapse Video of Huron County Michigan
---
Watch Huron County's Change 1984-2020
---
You can change the view to any part of the world. The Engine does show startling changes in building and growth in Southeast Michigan and near our major cities.
---
About the Michigan Thumb Region
Estimated population of Huron County 2019: 33,116
Median Household Income of Huron County 2017 $45,191
Households with a computer, percent, 2013-2017: 79.8%
Persons over 65 years of age in household: 25.1%
About Google's Earth Engine Tool
Earth Engine by Google (earthengine.google.com) is a geospatial data analysis platform that enables users to harness the full power of Google's cloud computing infrastructure for processing large-scale satellite imagery and other geospatial data. It was first launched in 2010 and has been continuously updated since then.
The platform provides a massive archive of satellite imagery and geospatial datasets, including data from sources like Landsat, Sentinel, MODIS, and more. Users can access and analyze this data through Earth Engine's web-based interface, which includes tools for visualization, analysis, and machine learning.
One of the key features of Google Earth Engine is its ability to process large volumes of data in parallel, making it possible to perform complex analyses on huge datasets in a short amount of time. This is achieved by leveraging Google's cloud computing infrastructure, which distributes the computational workload across multiple servers.
Earth Engine has been used by researchers, NGOs, and governments for a wide range of applications, including:
Monitoring deforestation and land-use change
Assessing water resources and quality
Tracking and predicting the spread of diseases
Analyzing the impacts of climate change
Assisting in disaster response and recovery efforts
Google Earth Engine also provides an API (Application Programming Interface) that allows developers to create custom applications using the platform's data and tools. The API supports multiple programming languages, including Python and JavaScript.
To get started with Earth Engine, users need to sign up for an account, which is free for non-commercial, research, and educational use. After signing up, users can access Earth Engine's Code Editor, which offers a user-friendly interface for writing and running geospatial analyses. Additionally, Google provides extensive documentation, tutorials, and sample code to help users learn how to effectively use the platform.
Related Reading Growth of Michigan's Thumb
---