Ed Note: This post on Great Lakes Pollution was originally published in 2012. It's one of the most viewed and searched for on ThumbWind.  With budget cuts on the EPA by the current administration it's feared that the Great Lakes and Saginaw Bay will once again experience muck and fecal encrusted beaches.
Feces In Great Lakes Beaches – Lake Huron Muck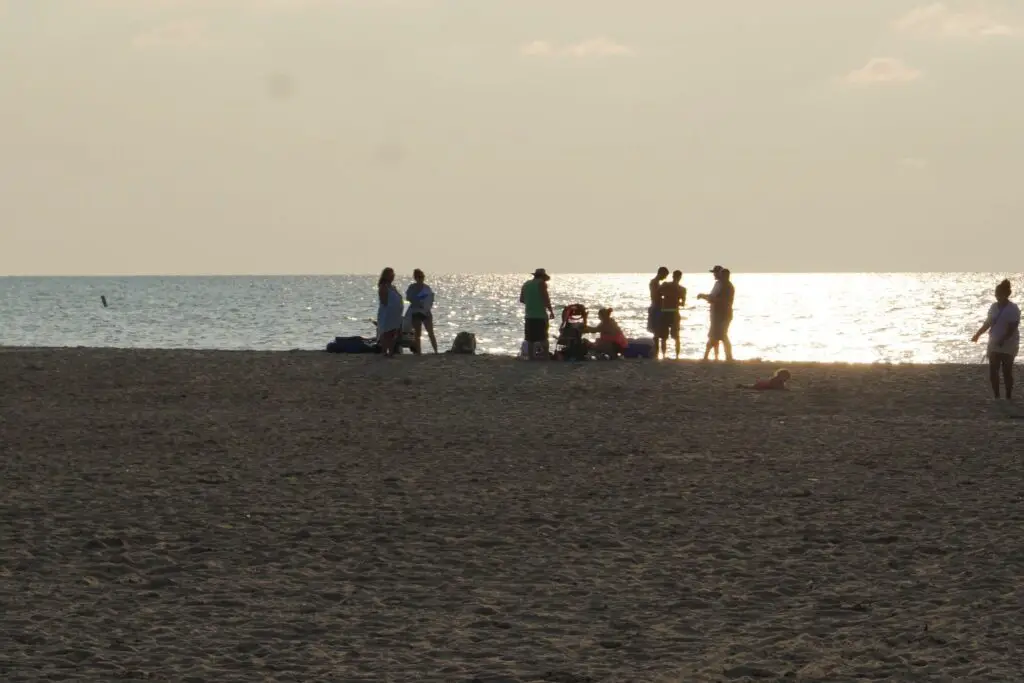 We were trying to think of a tactful headline for this piece but decided to cut to the chase. Huron County lakefront owners have known for years that the declining water quality in Saginaw Bay is due to two factors. 1) Outdated and failing septic tanks and overflow from Saginaw and Bay City from the Saginaw River. 2) Concentrated Animal Feeding Operations CAFOs. Now we have actual experts that confirmed local suspicions of what exactly is in the muck that has been appearing on beaches.
Michigan Universities Research Great Lakes Pollution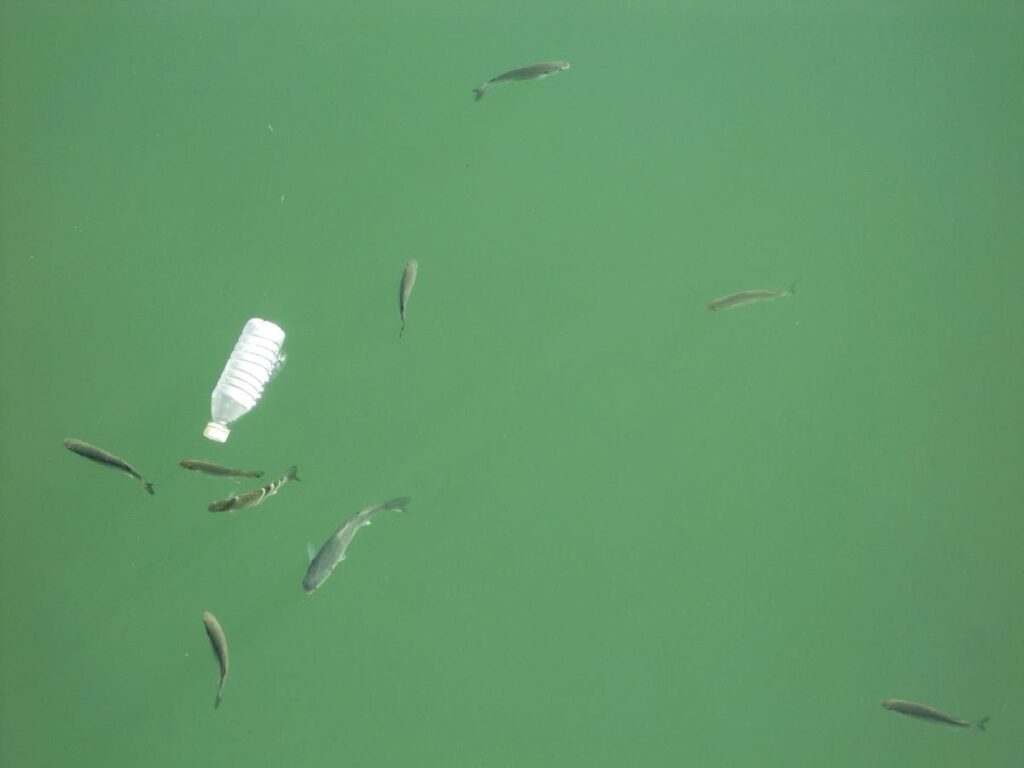 At a Saginaw Bay Watershed Conference held at Saginaw Valley State University in 2012, Marc Werhougstraete, a Michigan State University Department of Fisheries and Wildlife research assistant, said muck means sewage and fecal matter are likely evident. It was the most straightforward answer given to lakefront owners, civic leaders, and concerned citizens in years.
The dark smelly blue-green muck is composed of different types of algae, macrophages, and decomposing organic matter that varies from season to season. In research Werhougstraete conducted at the Bay City State Recreation Area, he found both human and bovine feces (poop) in the muck.
So…The Muck on the Beach is Poop
His advice was if you see the muck on the beach, think "poop". Don't go into the water and don't let your kids play in the wet sand. "To reduce risk of contracting illness", said Werhougstraete,  "avoid contact with muck, wash hands when in contact with it, and do not submerge your head in the water."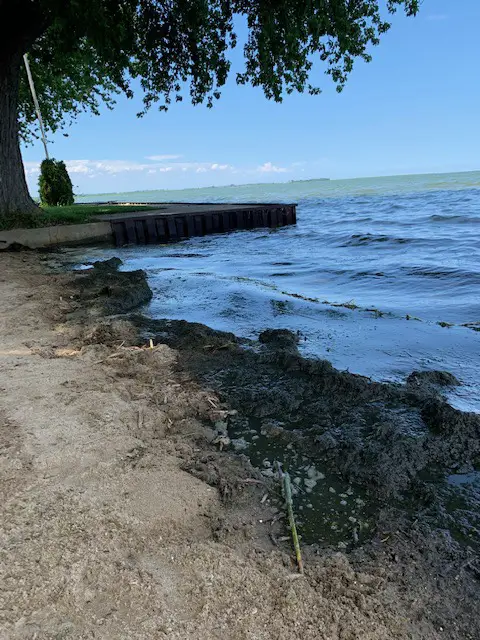 Common muck management, such as raking, also can release pathogens. People cleaning beaches should do so in the morning, when the beaches are less busy and the sun can kill bacteria, Werhougstraete said.
Evidence of Great Lakes Pollution Seen from Space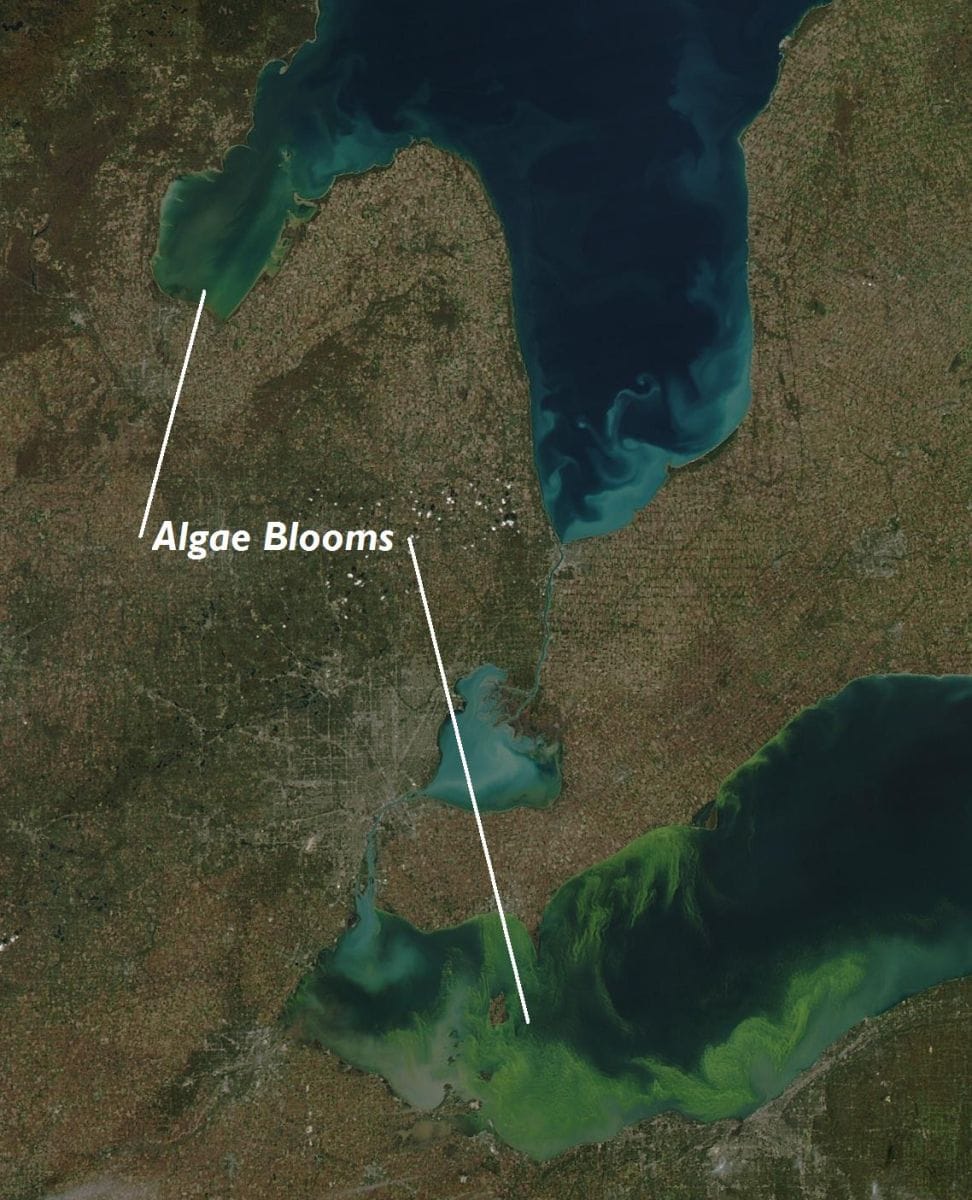 The algae and muck have gotten so bad in recent years it now compares with the situation Lake Erie faced in the 1960s. Focus on Great Lakes pollution is now such a concern that NASA released pictures shot from the space station that showed the full algae bloom in 2011.
Research on Great Lakes Pollution
MLA Citation for this Story
Hardy, Michael. "Great Lakes Pollution – Saginaw Bay Muck Is Poop (#2) •." Thumbwind, Thumbwind Publications, 27 Nov. 2021, thumbwind.com/2017/05/16/great-lakes-pollution.
Other Stories on Great Lakes Pollution
Featured image from  NOAA Great Lakes Environmental Research
---