There is a tale in some of the historic newspaper papers of Michigan's Upper Thumb that speaks of Michigan Indian gold and a hermit who owned a bit of land around what was called Loosemore point. Hugh Loosemore kept to himself. He collected driftwood along the beach from ships that had broken up near the point and it was plentiful.
---
The Legend of Loosemore Castle
He started building what was described as a hotel-like structure along the shore. It supposedly had a ballroom and several floors. It must have reached impressive size as the locals began to call it Loosemore's Castle. The site is also known to have hidden Michigan Indian gold.
---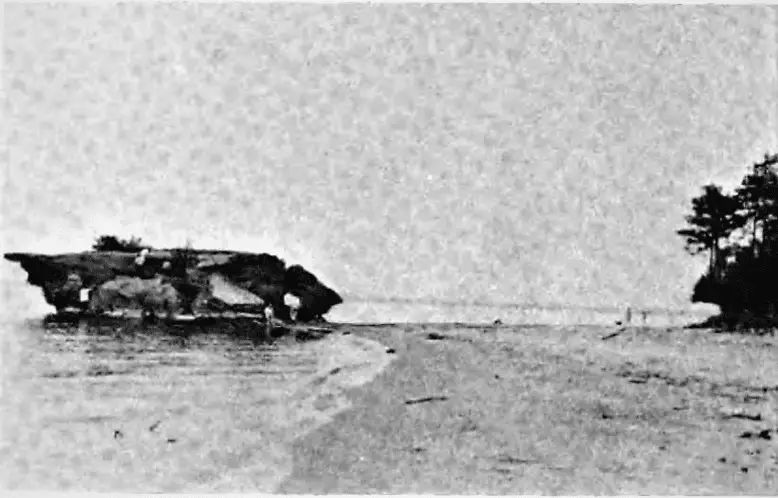 ---
Hugh Loosemore kept to himself. So the locals attributed all kinds of thoughts of what his story was. A fugitive? a pirate? To add to the mystery, it was widely thought that Loosemore's property was a burial site of ancient Indian Inca gold. The legend of his creation along with a Michigan Indian tale of gold highlighted in a 1932 book with a poem called Loosemore's Castle.
A Lonely End to Loosemore
Sadly, local lore indicates Hugh Loosemore was found frozen to death in his large driftwood castle. However, we are unable to find any official records of Hugh Loosemore, despite being widely mentioned in antidotal histories by published researchers.
---
Doubtful of the Loosemore Legend?
We have struggled to find a historical map denoting Loosemore's Point anywhere in Huron County. It's mentioned in the Huron Times but with no absolute location. We are given a hint by the published stories of historian Florence McKinnon. She points to an area "three and a half miles west of Port Crescent. In the Huron County Centennial book, there is mention of Loosemore point and it's a story of a buried pot of gold. We are thinking that it's today called Hat Point. Furthermore, it's interesting to note that Loosemore Road offers a southern border of sorts for the area near Hat Point.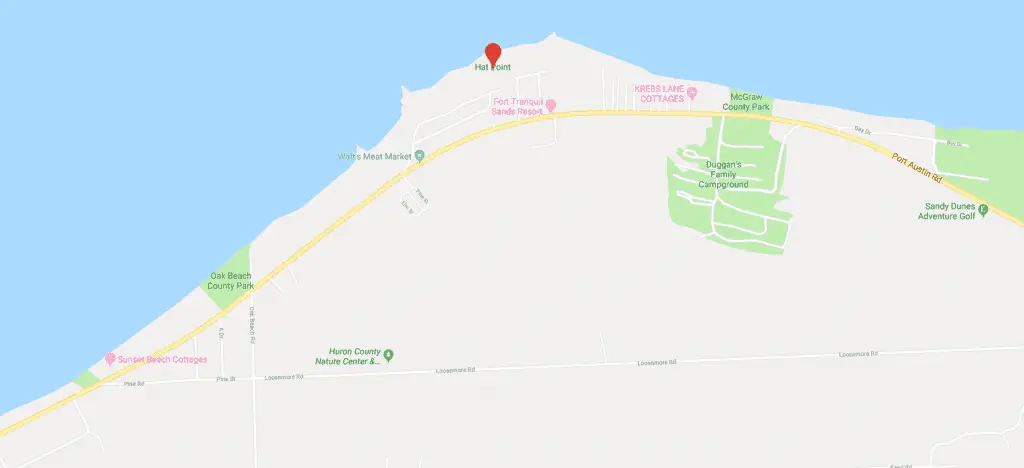 ---
But Hey, We Like a Good Legend
Despite the doubts, we think there is a hint of truth to the saga. So, the next time you stop at Walt's Meats, or Kreb's Cottages or at Duggan's Family Campground you may be only steps away from the site of a legendary driftwood castle and a fortune of buried Inca gold.
We took a walk to the legionary spot. It's quite unique. There is a limestone rock outcropping that stops at the water's edge. (Which is quite high this year). There are overhangs that create a bit of a shelter. We didn't go any further as we didn't want to get wet. Here is a bit of our adventure.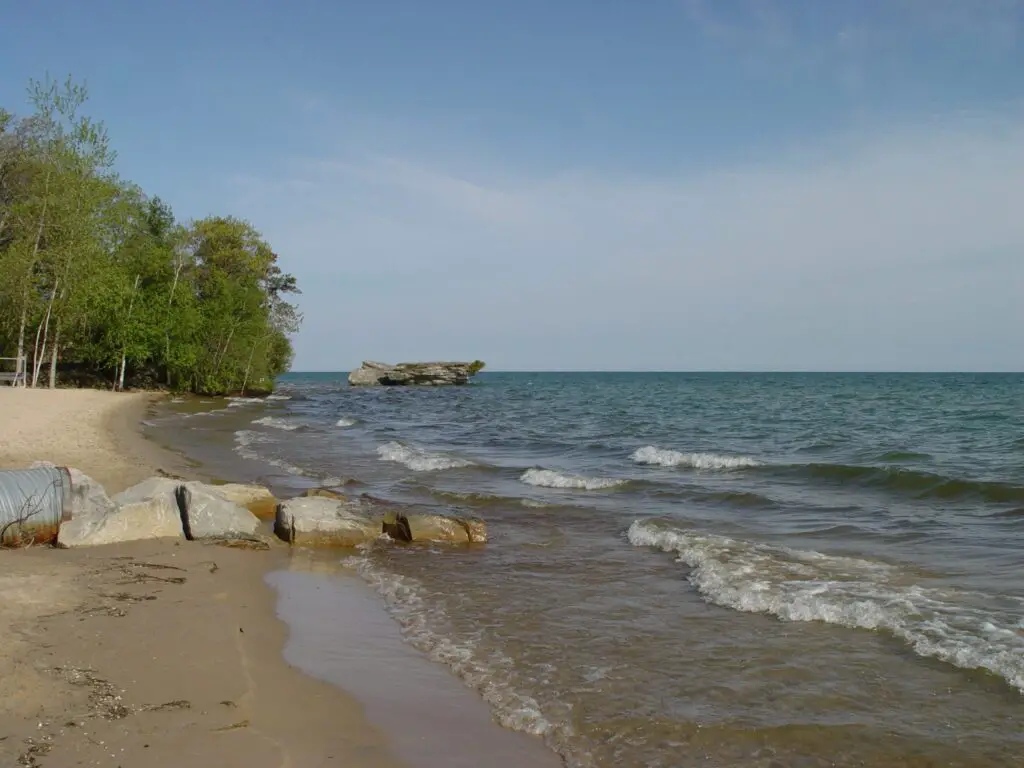 ---
Sources for Michigan Indian Gold
Pioneer history of Huron County, Michigan by Florence McKinnon Gwinn
Huron County: prose, poems, and pictures / compiled by Chester A. Hey
Ancestery.com message board
It happened here one spring. Nelson, June
Featured Image – "Indian Chiefs" – Library & Archives Canada
Related Reading
---