By 1900 most place names in the Thumb had reached a high degree of stability and permanence. The most notable change in Huron county place-name change occurred in 1898 when the Harbor of Refuge was completed in 1882, Sand Beach was changed to Harbor Beach. At this same time, Bad Axe Mi. almost lost a unique and treasured name.
The Name of Bad Axe Michigan Almost Changed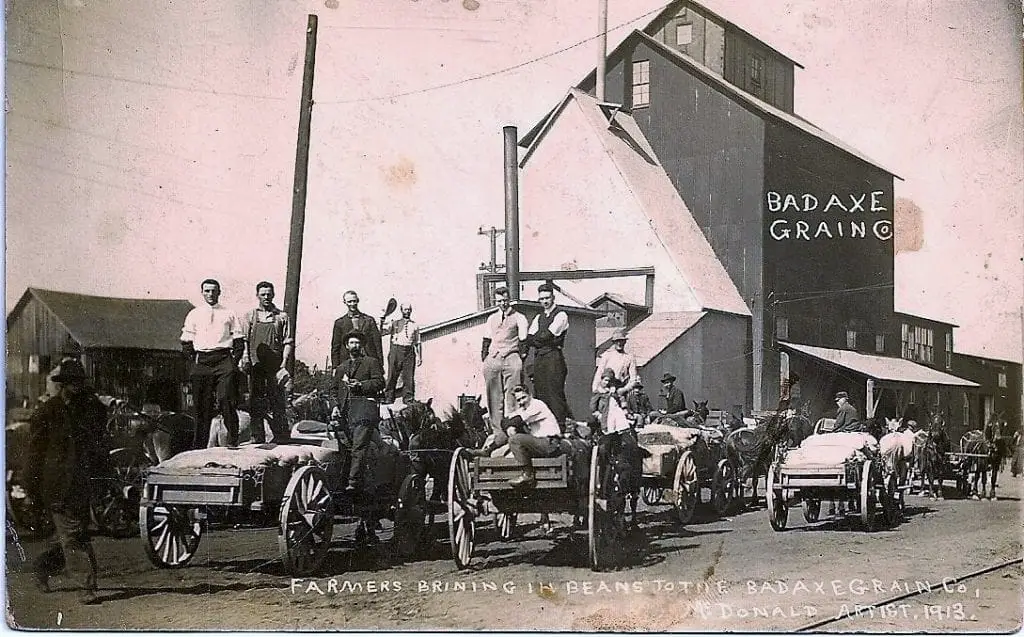 Unsuccessful efforts to change the name of Bad Axe were made before 1900 and again in 1907 and again in 1909. A score of new names was suggested, including Hubbard, Axworthy, Huronia, Huron, and Huron City. In 1907 the locally prominent orator William Lyon Phelps, a well-known Yale University professor, supported the proposal to change the name.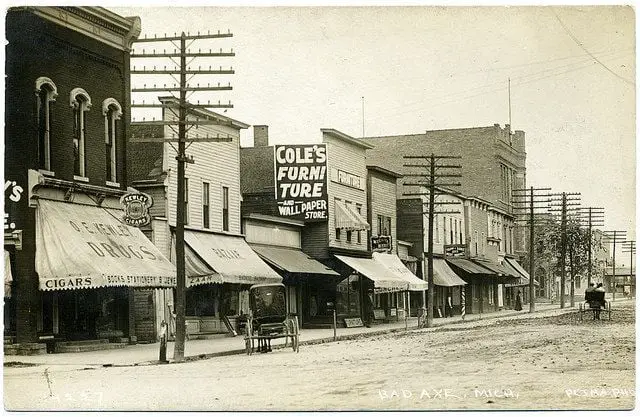 The Detroit Free Press defended the name, saying in an editorial, "Publicity is being given to a movement at Bad Axe to change the town's name. Euphony is desirable … in geographical nomenclature, but characteristic, distinctive qualities are also desirable. With our Wayne's and our Newport's and Marshalls … we can't spare our Bad Axe just yet from the Michigan map … If an effort to substitute something commonplace and hackneyed and stale for Bad Axe should be successful, who knows, but some might want to change the name of Kalamazoo or Ypsilanti."*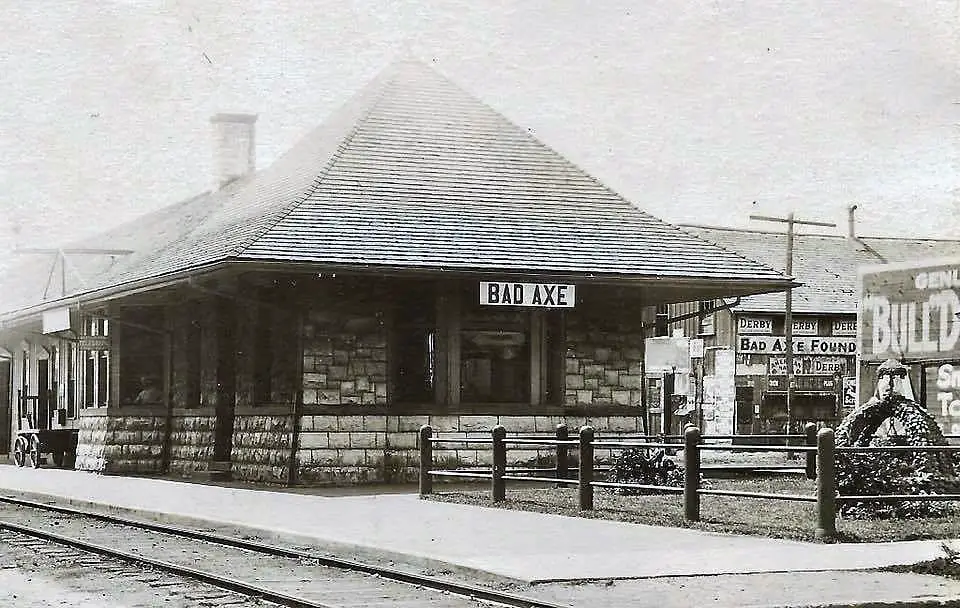 Michigan Legislature Changes the Name, Sorta
In 1909 the state legislature changed the name of Bad Axe to Huron subject to a referendum of the city's voters. No election to ratify the name change was ever held because the Common Council of the city took the position that it was definitely known how the vote would result. This being true, an election costing about one hundred dollars would be a needless expense. As far as the writer knows, the only place that changed its name after 1900 was Poverty Nook, which was renamed Hemans in 1914 for the Michigan historian Lawton T. Hemans.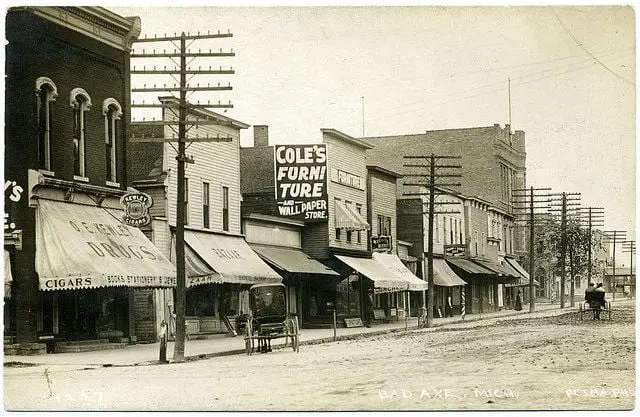 How did Bad Axe Mi., the only town in the world with this name, get its appellation? Local lore states that during the lumbering era George Martin left a ruined ax at the site of a well know Indian encampment. In the spring of 1861, George Willis Pack and Rudolph Papst were laying out a road from Bay City to Sand Beach. At a place where a road ran north and south, they found a broken, rusty ax embedded in a tree. They called the intersection Bad Axe Corners and indicated so on survey documents. In 1885 the village was incorporated and the name shortened to Bad Axe. In 1905 the city of Bad Axe was formed.
Sources
*Detroit, Free Press, May 25, 1907
Excerpt from A HISTORY OF MICHIGAN'S THUMB by Gerard Schultz 1964. P 70
Bad Axe Weather
Current weather maps and short term forecast for Bad Axe.
Related Bad Axe Mi and Michigan's Upper Thumb Reading