Michigan is becoming the home to new culinary destinations that are distinctive in their way. Michelin rated restaurants in Michigan can offer foodies a superb gastronomic experience. The creativity of the dishes paired with unerring service makes them a prime choice for gourmet enthusiasts.
To be clear, the Michelin Guide only covers New York, San Francisco, Chicago, and Washington D.C; we want to extend this guide by giving the nod to the nine top-rated eateries in various cities in Michigan. The service, quality, creativity, and ambiance of the places have been considered to decide if these are worth visiting. Rest assured, the cuisines provided by these restaurants are exquisite and would not disappoint.
Michelin Quality Restaurants In Michigan
Brief Intro on Michelin Ratings and Stars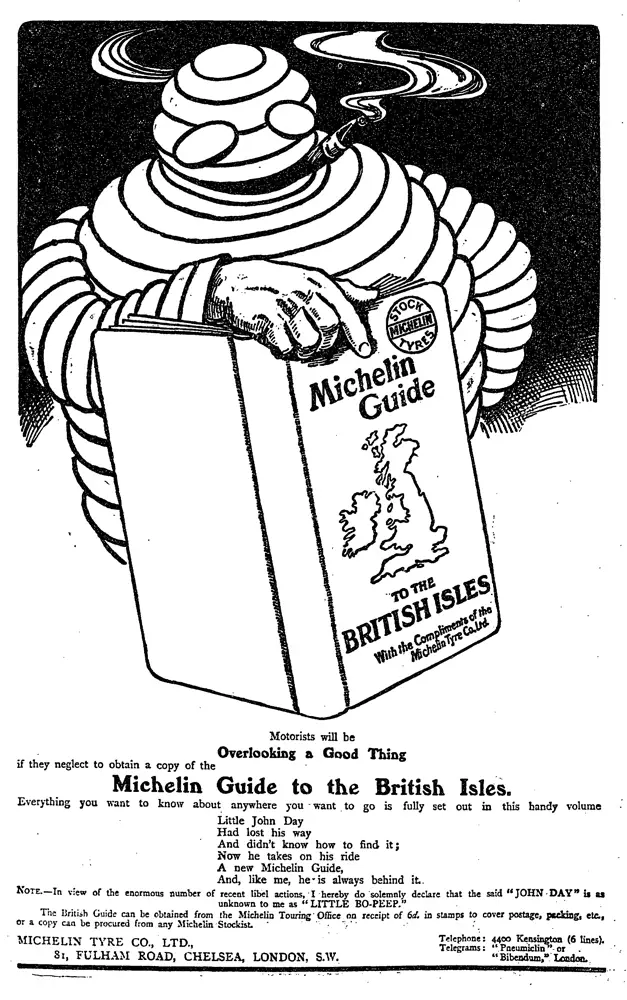 The Michelin guide was first published by the brothers Andre and Edouard Michelin to promote their tire and automobile business. Restaurants and tire and mechanic shops along popular routes in France were initially featured in it. The guide soon gained popularity as the automobile industry expanded and more people bought cars. 
The guide would only include diners and hotels that offered immaculate service and delicious cuisines. This made a place in the guide a highly desired thing for restaurants. 
Michelin Star Restaurants
At present, Michelin has become famous as a standard for rating restaurants. Michelin-rated restaurants get 1, 2, or 3 stars based on the quality of their food and the dining experience. The prestige is highly coveted by eateries throughout the world.
Michelin star rating indicates if a detour is worth visiting a restaurant. A one-star rating means the joint is pretty good within its category; two stars mean the place offers excellent cuisine and is worth a detour. Three stars indicate a remarkable journey to the place that will provide a great dining experience.
A restaurant has to maintain the food and service quality while constantly developing the menu to retain its Michelin status.
You can find many Michelin-rated restaurants when traveling the world. If you're ever visiting European cities like Lisbon, Frankfurt, or Barcelona, search Michelin stars Barcelona to find the most memorable places to visit.
Potential Michelin Rated Restaurants in Michigan
Michigan is home to some top-rated restaurants that you should check out. Try out one of these places on your next trip to enjoy delectable food in a great atmosphere. 
Mabel Gray – Hazel Park
23825 John R Rd, Hazel Park, Mi is home to Chef Rigato's Mabel Gray. A four-time semi-finalist at The James Beard Foundation, this place serves approachable and refined food with complex flavors. 
The Mabel Gray Kitchen offers handmade food with a delicate pairing of beverages that will always be fresh and delicious. You're guaranteed to enjoy Michelin-rated dining quality here. 
The menu rotates with the seasons and is never permanent. They also celebrate vegan month when only vegan options are available.
You'll never know what you'll get on your next visit, which makes the dining experience more exciting. 
Forest Grill – Birmingham
The Forest Grill extends you opportunities to taste European-style American cuisine. It is located at 735 Forest Avenue, Birmingham, Michigan. The executive chef has previously worked at Michelin star restaurants in New York and Chicago and exhibits expert skills in cooking. 
Unique features such as a creative menu and an extensive wine list distinguish it from other places. They offer fresh, healthy options in small-plate style with refined flavors. The environment is cozy and romantic, with fine dining characteristics that anyone will appreciate.
They also allow accommodations for people in wheelchairs and Curbside pickups. 
The desserts and coffee here are well-reviewed. Farm eggs, scallops, baked Alaska, and bolognese are other popular items.
Oak and Reel – Detroit
Oak and Reel is owned by the Michelin-rated chef Jared Gadbaw, and their food meets the expected quality. Each dish features clean and bold Italian flavors that will surprise you. 
The executive chef Jared Gadbaw worked at the Marea in New York and maintained two-star Michelin status for nine years straight. He opened several acclaimed international ventures and has expertise in cooking Italian seafood. He must know the recipe because Oak & Reel was named the 2022 restaurant of the year by Hour Detroit.
Oak and Reel feature Italian seafood prepared with fresh local ingredients, cooked in a wood-burnt hearth. Meticulously curated cocktails and wines are available to compliment each dish perfectly. 
Its location is at 2921 East Grand Blvd, Detroit. You should call to make a reservation or check out their website before visiting.  
Selden Standard – Detroit
Selden Standard, located at 3921 2nd Ave, Detroit, MI, is a seasonal restaurant that offers New American fare produced with fresh local ingredients. Their menu is not permanent so expect to be surprised each season with new variations. Chef Andy Hollyday prepares food inspired by the local flavors of Detroit. You can expect a rustic and comfortable environment here.
Carefully picked beers, wine, and cocktails are available to compliment your dishes well. The Selden Standard works with various farms to source their fresh ingredients year-round. Most things, from coffee to salmon, are procured organically from farms.
Selden Standard was awarded the restaurant of the year twice in a row by the Detroit Free Press and the Hour Detroit in 2015 and 2016, respectively. 
The Apparatus Room – Detroit
The Apparatus Room is a restaurant at the Detroit Foundation Hotel; 250 W Larned St, Detroit is headed by Michelin star chef Thomas Lents who has previously worked at the Sixteen of Chicago Trump tower and the prestigious Robuchon at Las Vegas. Lents looks forward to rejuvenating the food scene in Detroit with his culinary skills and experience.
This place offers a small a la carte menu that is carefully crafted to meet the hotel's standards. It has a regular and private bar that provides well-curated drinks and cocktails.
The Chef's Table here is particularly well reviewed and should be tried if you ever get the chance to visit. However, accommodations for a private table are not available in this setting. 
Hudson Maurice Chopped Salad, prime beef tartare, charred broccolini, crispy Brussels sprouts, deviled eggs, and chocolate tart are some of the popular choices at this restaurant.
Besa – Detroit
Besa promises to take you on a tour of the Adriatic through its refined Mediterranean flavors. The vegetables, olives, cheese, and seafood are all packed with brilliant flavors.
The food has excellent reviews, and the extensive menu offers a variety of dinner options. The price is steeper than the other restaurants on this list but well worth it. 
The modern and chic interior can be an excellent choice to hang out with after work. The bar is exceptionally well reviewed and offers a good variety of drinks. It is located at 600 Woodward Avenue, Detroit, MI. 
Grey Ghost – Detroit
The Grey Ghost Detroit is a modern hip place famous for its steaks and beer. The NY strip and the beef tartare are the most reviewed items from their menu. The cocktails are funky and creative and pair with their dishes well. 
The executive chef is well-trained and has worked with Michelin-rated chefs before. The food maintains a high quality that will satisfy every time you dine here. Its location is at 47 Watson St, Detroit, Michigan. 
Marrow – Detroit
The Marrow is a restaurant+butcher shop hybrid that offers prime cuts of meat. It has been nominated three times for the James Beard Award. You are guaranteed to find ethically produced farm-fresh products every time you visit this place. The restaurant is mindful of where their meats come from and how the animals are treated. 
You will get the best tasting fare while making ecologically right decisions at the Marrow. Almost everything here is well reviewed, but the bone marrow appetizer is the most popular item among diners. The Marrow is located in the West Village at 8044 Kercheval Ave, Detroit, MI.
Mom's Spaghetti – Detroit
This is the famous restaurant that Eminem himself has opened. You can find the trailer at 2131 Woodward Avenue, Detroit. It is part of a chain restaurant venture with a unique theme that will pique your interest.
As the name suggests, spaghetti is a unique item on the menu. There is a short selection of items that you can order in-house or online.
Spaghetti with balls is the most popular item among visitors. The meatballs are spicy and full of flavor. They serve a piece of buttery toast that goes perfectly with it. 
You can try the spaghetti sandwich and spaghetti bolognese as well. Everything on the menu is Eminem approved and will not disappoint.
The place is relatively small with minimal seating capacity, so be prepared to eat standing if you're planning to visit.
Final Thoughts on Michelin Rated Restaurants in Michigan
Michigan has a growing food culture, with new eccentric dining destinations taking over the cities. The restaurants combine creativity with comfort and provide approachable fares to the local communities. 
Many Michelin star-worthy restaurants here meet the standards and need to be reviewed by the Michelin guide. Hopefully, this guide will help you pick a restaurant that will not disappoint.
21 Famous Minnesota Foods: Best Comfort Foods Of the Midwest
---