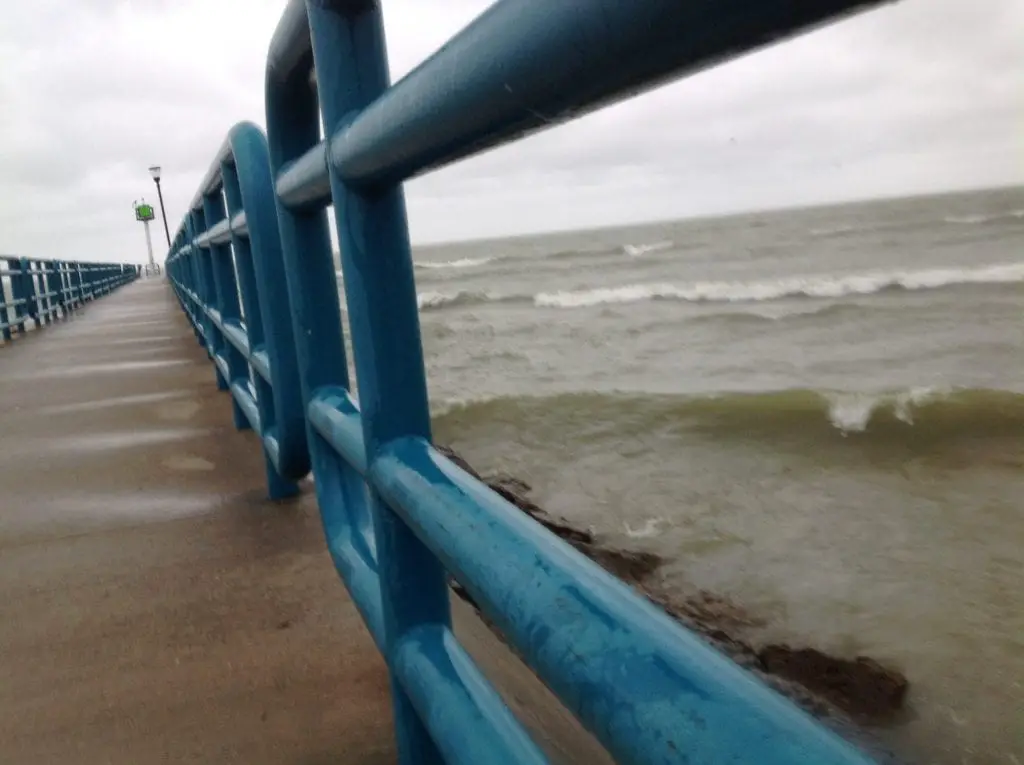 Caseville, Michigan – Workers are frantically working on setting up for the opening of the 2012 Caseville Cheeseburger festival are undaunted by intermittent wind and rain that has been hitting the Upper Thumb today. During our run into Caseville this afternoon we saw that main street is now lined with hundreds of vendors and sidewalk cheeseburger cafes.
The National Weather Service issued a Gale Warning effective at 10 pm this evening through Friday. Sustained winds of 29 knots with gusts to 35 accompanied by 10-foot waves coming into Saginaw Bay from Lake Huron. The warning is set to expire about the time that Jimmy Buffett tribute band Johnny Russler and the Beach Bums take the stage at 7:30 pm Friday night.
About the Caseville Cheeseburger Festival
The first festival was held in 1999 it was purely a local affair attended by 5,000. In 2003 the event really grew as Caseville had full power service during a massive North American power outage that lasted several days. Vistors converged on the village for gas, battery, and cheeseburgers. Now the 2012 Caseville Cheeseburger Festival is considered the largest civic festival event in Michigan with over 100,000 visitors during the 10-day event. Caseville becomes mini Key North during the event.
Related Articles