Just as the Michigan coronavirus warnings were starting, I was in line at a local market in northern Michigan. Fortunately, we were already stocked with toilet paper as I looked at an empty set of shelves. I was able to get everything we needed including a nice corned beef for St. Patrick's Day. I was actually shopping for groceries to take home. For the most part, it was all normal, except for the chit-chat at the check-out line. The conversation about the coronavirus focused on how much attention it was getting. The general consensus is that the whole subject has been so overplayed by social and broadcast media that folks were not acting normal.
I understood the sentiment has I stared at a sparsely stocked set of bread racks. (Even during a crisis you can still find rye bread) Then the conversation took an interesting twist. One of the customers owned a cottage management company. She cleaned and managed summer homes along the shoreline for owners who rented them out for the season or weekends with Airbnb. She said that a couple of owners asked her open up their cottages and turn up the heat, they were planning on coming up for several weeks. In March!
Around Detroit, offices and technical centers supporting the automotive industry are huge. The Chrysler Technology Center and FCA headquarters in Auburn Hills boasts 5.4 million square feet of floor space; its the the second largest office building in the U.S after the Pentagon. According to the Chrysler enthusiast site Allpar it hosts some 15,000 employees and visitors daily. In downtown Detroit, the General Motors headquarters has over 6,000 workers and and additional 4,000 working for other companies in the Renaissance Center Towers. Over in nearby Dearborn, Ford Motor's Henry Ford II World Center, (better known locally as the Glass House) has 3,000 employees. There will be thousands of office workers telecommuting over the next several week, perhaps longer.
Will northern Michigan see a spike in cottages opening up early this year as a hide-a-way for remote working? It makes perfect sense. Many of the major companies in the Detroit area, including General Motors, Ford and Fiat Chrysler have told their employees to work at home starting on Monday, March 16. Now not every employee will be able to to that, but it will serve to keep numbers down and at a lower density in their large offices. Other workers such as teachers and child care providers have been sent home through the first week of April. A change of scenery may prevent some from climbing the walls trying to keep isolated from the Michigan coronavirus in their suburban neighborhoods.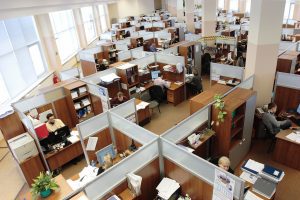 In a study conducted in 1995 by Michigan State University researchers, second homes are common north of US-10. This highway's east-west road is typically used as the denotation point of being "up north". North of this line, summer homes are 16%-33% of the houses in Huron and Sanilac counties in the Thumb, to as high as 34%- 53% in Iosco and Alcona in Michigan's northeast. In the 2010 U.S. census, it was reported that Michigan had over 235,000 homes denoted as being secondary. This means the cottage or cabin is usually vacant except for seasonal, recreational, or occasional use.
Of course, a majority of these cottages are not year around places. Owners cut the power, drain the pipes and turn off the heat during the winter and open cabin back up in the spring. This has been a Michigan tradition that goes back to the early 1900s.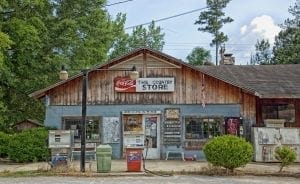 The jury is still out on if those in the Detroit area with summer homes and cottages will make their way north to sit out the Michigan coronavirus. Indeed, many of these northern towns will be in wintertime mode, typically until May. Small grocery and party stores in cottage country are shut down until spring. Stores that are open, are stocked with inventory typical to support local winter residents, not 100s of summer people. If there is an exodus from the city, adjustments will have to be made.
Plan Ahead Before Telecommuting Up North
If you do decide to head out from the big city and suburbs to your place up north keep the following factors in mind.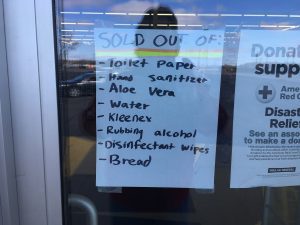 If Your Not Feeling Well Now; Stay Put – It's the same story every year. The stress of opening up, cleaning up and stocking your summer cottage or cabin is stressful enough. If there are any added problems opening your place such as plumbing, septic or electrical, the added burden of caring for all of those items just to make the place livable may worsen your condition. If you are having other health issues dealing with a spring opening during a Michigan coronavirus outbreak will only stress you more. The best bet is to stay where you are currently comfortable.
Bring Your Own Provisions – Walmart, Dollar General and just about every mom and pop store north of US-10 has been cleared out of TP, bleach, hand sanitizers, bread, and milk. Managers at one local grocery indicated that it will be a week before they can restock, but are unsure if they will receive full orders of paper products and sanitary materials. Bring your own provisions from home just as you would when opening your place for the season.
Have a Plan If You Become Ill – You may become sick for a multitude of other things besides the coronavirus. With the mild weather and lack of snow seasonal allergies are making their presence known, and we are still in the seasonal influenza period. Decide ahead if you will stay in place or head back and make arrangements with a health care provider.
Be Sure You Have Internet Service – Remote and rural Michigan struggles with being able to offer high-speed internet service. If you are already streaming video from your second home then you might not have an issue. Check with your local cable company on how fast they can provide internet service if you want to avoid the Michigan coronavirus and work remotely in Michigan's north country.
Activities to Do While Sheltering in Place
The Last Word
The Coronavirus Pandemic of 2020 will be one for the history books. For remote workers, it will also be a test of infrastructure that was built and meant to offer one-way entertainment streaming services. Nevertheless, it will be a challenging period of weeks or months has the epidemic passes through the Great Lake State.
If you have an existing health condition, please seek out the advice of your physician. That is the best advice of all. If you plan on sitting out the Michigan coronavirus pandemic at your summer home, cottage or cabin, we would like to know about your experience. Contact us on the About page and let us know your thoughts and experiences we can pass along.
Tips For Working Remote
Related Reading not of Michigan Coronavirus
---
---