In a bold strike against the drug trade, the Huron County Drug Task Force and patrol deputies have pulled off a significant Sebewaing drug bust. Their haul? Over one ounce of meth, with a street value estimated at $2,600, was seized after a strategic traffic stop turned into a narcotic crackdown.
Substantial Seizure Spells Success for Sheriff's Squad
A Traffic Stop with a Twist: On the evening of November 7th, a routine patrol spiraled into a major drug seizure in Sebewaing. The deputies, backed by an ongoing investigation, stopped a 2002 Nissan Xterra only to discover more than they bargained for.
The Contraband Catalog: Alongside the meth, officers confiscated a slew of related paraphernalia, a cell phone, and a small stash of cash. But the real kicker? The drugs were craftily concealed in a container masquerading as a fast-food bag.
Photos as Proof: The Sheriff's Department has released images of the concealed meth, underlining the cunning methods drug dealers employ to transport their illegal wares.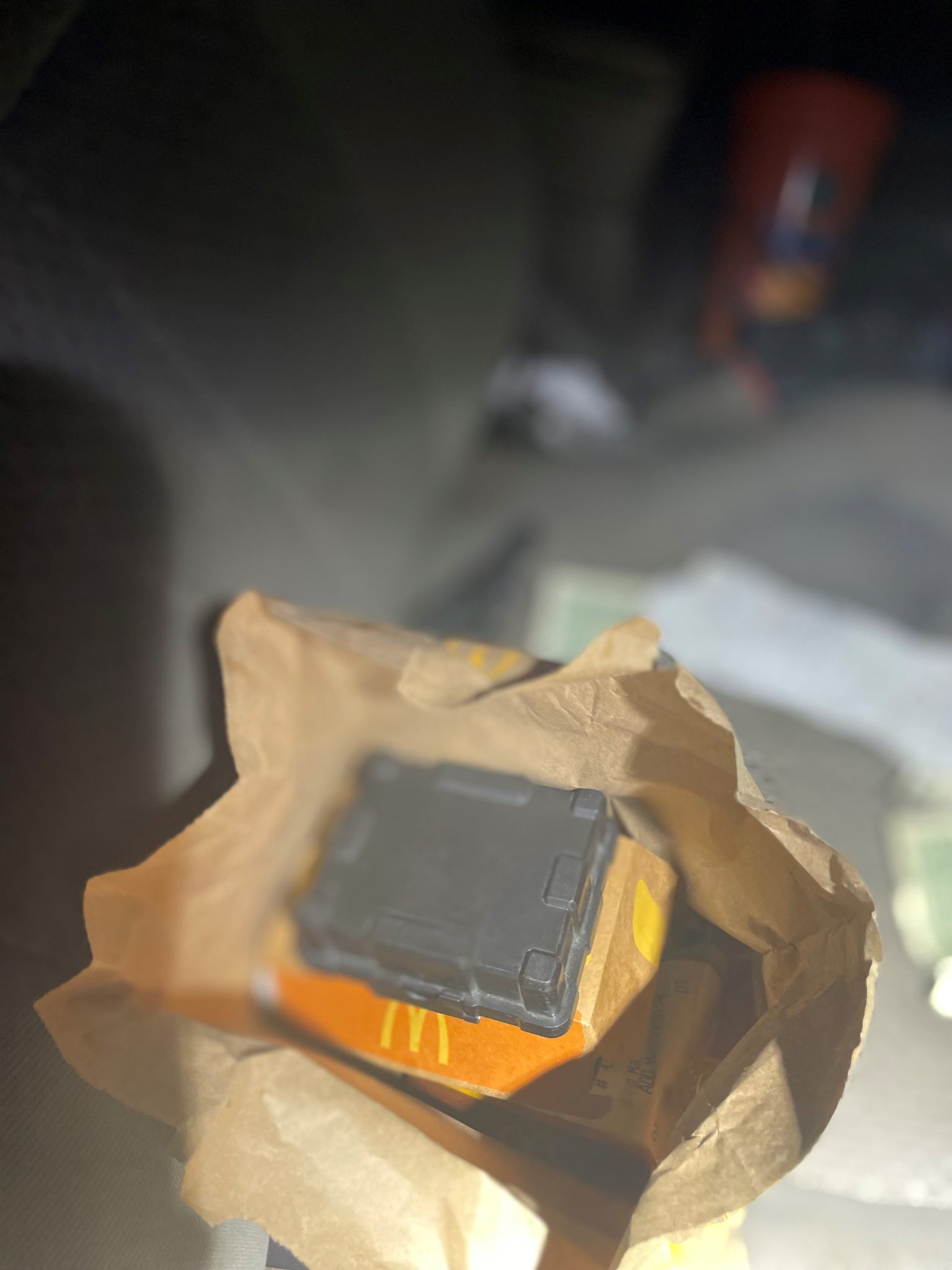 Arrest and Accusations: A Drug Dealer's Downfall
Luke R. Gutkowski, 29, from Kinde, finds himself in the eye of the storm. Arrested for felony drug delivery, he's now lodged in the county jail. With a bail set at a steep $50,000 cash, Gutkowski's freedom hangs in the balance as he faces additional charges, including felony drug possession and maintaining a drug vehicle.
The Teamwork Triumph
This Sebewaing drug bust was no solo mission. The Huron County deputies were assisted at the scene by the Sebewaing Police Department and a K-9 unit from the Tuscola County Sheriff's Office, showcasing a united front in the fight against drugs.
The Community Cornerstone: Reporting and Responsibility
Sheriff Kelly J. Hanson's office stands firm on community collaboration in combatting drugs. They've put out a call to action, urging locals to report any drug-related tips to the authorities, ensuring the safety and well-being of Huron County remains a collective effort.
A Clear Message to the Malefactors
As the dust settles on this Sebewaing drug bust, one message resonates clear as day: drug dealers will find no haven in Huron County. The sheriff's department's proactive approach spells out a stern warning to those entangled in the narcotics network. With community vigilance and law enforcement's unwavering resolve, the war on drugs forges ahead, one bust at a time.
Related Reading
Michigan Hunting News – A Week of Wolves, Legislation, and Deer Decrees
Great Lakes Water Level News – After 19 Months, Are We Back To Normal?
Lake Township's Zoning Fiasco – Michigan's Thumb Township Ban Short-Term Rentals By End of 2024
Flamingos In Lake Michigan – A Historic Appearance in Wisconsin