Welcome to Michigan, the land where every vista seems to scream, "Capture me; I'm fabulous!" Our mission, should we choose to accept, is to traverse across the so-called Michigan Photographable Places and see if they live up to the hype. Will they make the cut to our exclusive, discerning camera roll or will they be relegated to the "maybe next time" pile? So prep your lens and brace yourself as we delve into Michigan's offering of supposedly picture-perfect spots. From quaint towns pretending they're stuck in a time warp, to lakeshores that think they're the epitome of serenity, we're about to scrutinize them all through a lens of realism, with a dash of Michigan's patented whimsy.
Table of Contents
From the iconic cityscapes to the serene lakeshores, Michigan offers an array of picturesque spots that are just waiting to be captured through the lens. So, grab your camera and join me on a virtual tour of the most photographable places in the Great Lake State.
1. Mackinac Island: A Timeless Photographic Journey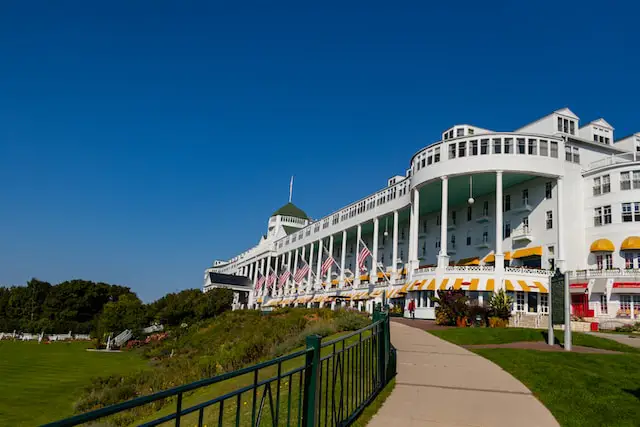 Let's start our photographic journey on the timeless Mackinac Island. This car-free oasis in Lake Huron is a step back in time with its Victorian architecture, horse-drawn carriages, and blooming lilac trees. Everywhere you turn, there's a picture-perfect moment waiting to be captured – from the historic Grand Hotel, with its iconic porch overlooking the lake, to the vibrant hues of geraniums adorning the charming cottages.
The real charm of Mackinac lies in its natural beauty. Capture the rugged cliffs and panoramic views at Arch Rock, or photograph the island's lush interior, where trails lead you through forests ablaze with fall colors. Whether it's a sunrise over the Straits of Mackinac or the sun setting behind the Mackinac Bridge, this island offers plenty of photos to include the next time you use a photo book maker.
2. Pictured Rocks National Lakeshore: Nature's Canvas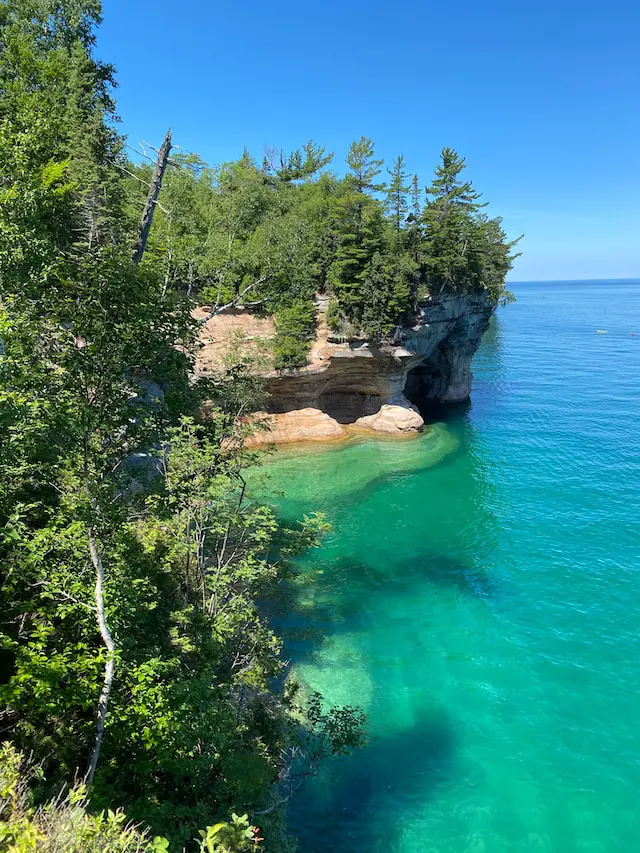 Prepare to be mesmerized at Pictured Rocks National Lakeshore, a stretch of coastline along Lake Superior that lives up to its name. Towering sandstone cliffs, turquoise waters, and cascading waterfalls create a scene of a fairy tale. One of the most iconic spots is Miners Castle, a rock formation that juts into the lake, providing a perfect backdrop for your photographs.
Take a boat tour along the lakeshore, and you'll be treated to a visual feast of colorful, mineral-streaked cliffs, sea caves, and pristine beaches. The changing light throughout the day creates many photographic opportunities, making every moment at Pictured Rocks a chance to capture nature's awe-inspiring beauty.
3. Sleeping Bear Dunes National Lakeshore: Sand, Sun, and Serenity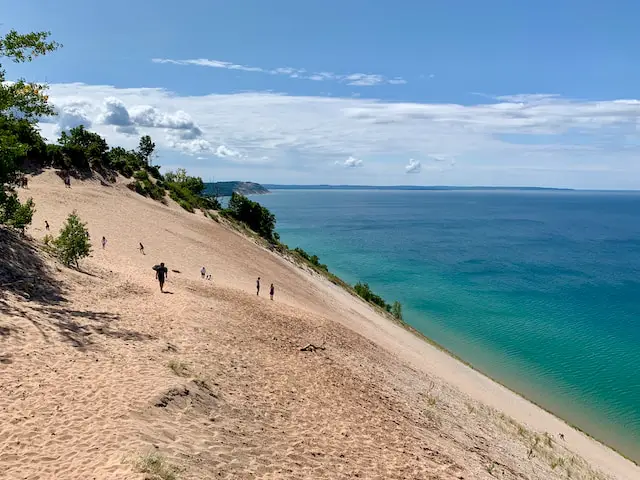 Heading southwest, we find ourselves at the enchanting Sleeping Bear Dunes National Lakeshore. This natural wonder boasts towering sand dunes that rise majestically from Lake Michigan. The scenic overlooks, like the Pierce Stocking Scenic Drive, offer panoramic views of the dunes, the lake, and the surrounding forests, making it a photographer's dream.
For a unique perspective, venture down to the dune formations or capture the golden hues of a sunset over the lake. The contrast between the blue waters, golden sands, and green forests creates a harmonious blend of colors that's sure to make your photographs pop. Don't forget to explore the nearby cherry orchards – in the spring, they burst into a sea of delicate blossoms, creating a scene straight out of a postcard.
4. Urban Canvas: Detroit's Photogenic Corners
Ah, Detroit, the city that decided to wear its history on its sleeve and its character on its skyline. As we pivot our photographic journey towards the urban heart of Michigan, we find ourselves amidst a canvas as gritty as it is glamorous.
Our first stop is the iconic Detroit skyline, encapsulating the city's indomitable spirit. With structures like the Renaissance Center standing tall amidst a skyline that whispers tales of resilience and resurgence, your camera will find it hard to look away.
Now, steer your lens towards the Detroit Riverwalk, a serene stretch where nature and urbanity hold a friendly dialogue. As you stroll along, capturing the juxtaposition of calm waters against the bustling city backdrop, you'll understand why Detroit is a city of contrasts.
No photographic venture in Detroit would be complete without a visit to the Detroit Institute of Arts. The exterior itself is a masterpiece, but the real magic lies within. The murals, sculptures, and a plethora of art pieces provide a visual feast that screams to be captured and shared.
Next on our urban exploration is the historic Belle Isle Park, a slice of tranquility amidst the urban hustle. Here, the conservatory and the views of the Detroit skyline offer a juxtaposition that's begging to be captured.
And how can we forget the Guardian Building, an epitome of Art Deco design? Its facade is a symphony of color and geometric elegance, a visual melody that's bound to make your camera sing with joy.
Final Thoughts About Michigan Photographable Places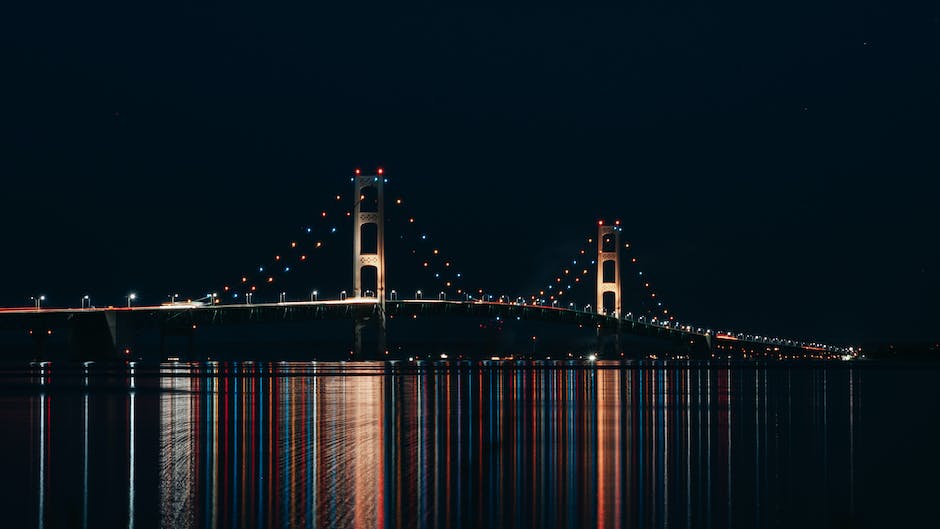 There you have it, photography enthusiasts – a glimpse into Michigan's most photographable places, each offering a unique blend of natural splendor, cultural richness, and artistic inspiration. Whether you find yourself on the serene shores of Mackinac Island, amidst the towering dunes of Sleeping Bear, exploring the vibrant streets of Detroit, or along the colorful cliffs of Pictured Rocks, Michigan is a canvas waiting for your creativity.
So, pack your camera, charge your batteries, and set out on an adventure through the picturesque landscapes and vibrant urban scenes of the Great Lake State. Every click of the shutter captures not just an image, but a piece of Michigan's soul – a moment frozen in time, ready to be shared and cherished. 
Related Michigan Reading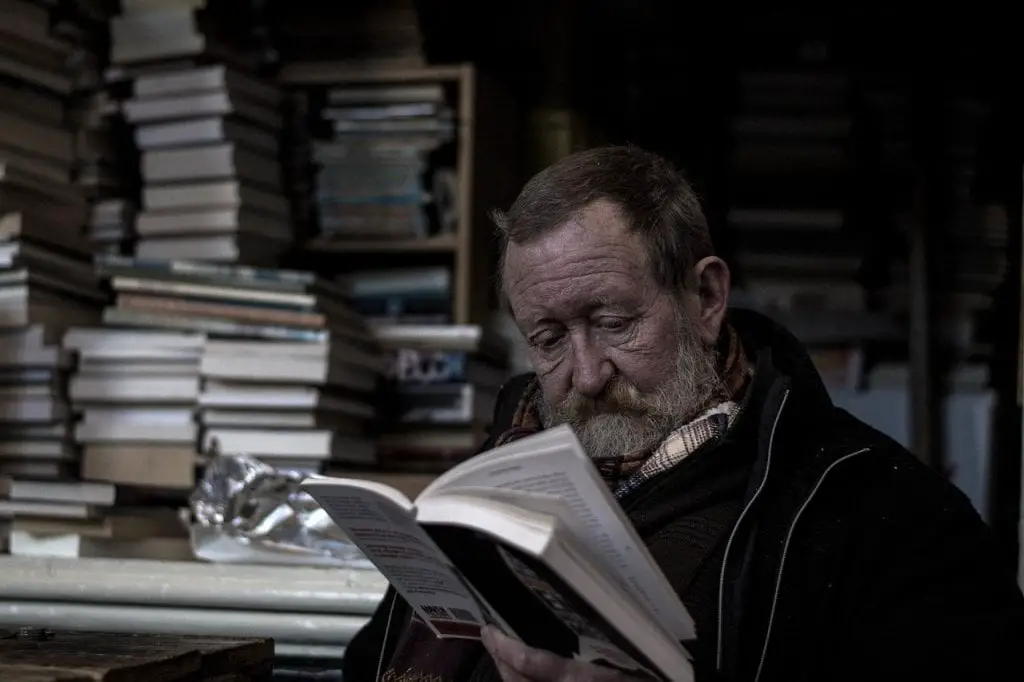 Wildlife and Nature Photography Masterclass at Huron County Nature Center
Isaac Diener Photography – Obsessed with the Keweenaw Peninsula Night Sky
The Amazing Michigan Photography of Steven Donahue
The Perfect Instagram Screenshot Story – 5 Best Locations In Michigan