Michigan is known for its Great Lakes and shorelines. If you are looking for an Instagram screenshot story location for photos to post, look no further than Michigan. From the many magnificent waterfalls to natural wonders along the national lakeshore, here are five sites every photo-avid traveler needs to visit where they're in the area.
A best practice is to offer your Instagram followers eye-catching content by utilizing an Instagram post maker. Select from a variety of templates, upload your own photos, and design your own posts in various sizes. It's as easy as choosing a template, customizing, and sharing.
Table of Contents
Bluewater Bridge
Port Huron's most extraordinary claim to fame is the bridge that connects the United States and Canada. It arched back when it was built in 1938 but was later reconstructed flat in 1997 to accommodate the heavy traffic. However, they did keep the arc in the design. The result is a 6,000 ft bridge of pure silver-colored steel hovering on top of the blue waters Michigan is famous for. Perfect for a stunning Instagram picture.
Pyramid Point
Located deep in the Sleeping Bear Dunes, the Pyramid Point lies at the end of a faint trail, only noticeable if you either had a local to guide you or if you looked hard enough. From here, you'll have the perfect shot of the surrounding dunes, as well as Lake Michigan.
UP Waterfalls
There are more than 300 falls in the upper peninsula (UP) of Michigan, all ranging from tiny five feet wonders to gigantic vertical drops. You'll have to hike to reach the best of them but for the average traveler. The Thrillist recommends the Munising Falls near Lake Superior. It's a stunning 50-foot waterfall framed by curved sandstone cliffs that fold the creek into a private basin.
M-22 The Tunnel of Trees
Bodies of water aren't the only photo-worthy places here in Michigan. Ever the more populated areas have their secrets. One such place is the M-22, a famous road in the state. It has the perfect view of the surrounding towns, as well as road signs so well placed that they even made MLive's list of the must-visit tourist attractions in the area.
Mackinac Island
Beautiful and Victorian, this place has seen its fair share of weddings and movies because of its timeless appearance. No cars are allowed on the island, so you'll have to travel via foot, horse, or horse-pulled carriage. Right before you step on Mackinac Island, the best place to take a photo is on the boat. But even close-up shots of its colorful houses, quiet roads, and endless greenery are all very Instagram-worthy locations.
Photography Tips
Of course, just because you're at the destination, that doesn't mean that you'll immediately take good photos. Taking a truly Instagram-worthy photo takes a fair bit of skill. Below are a couple of tips to help you.
Bring a Mirror-less Camera
Modern smartphones have high enough megapixels to take crisp photos. However, 12MP still isn't enough to capture nature in detail. While bringing a D/SLR is recommended, another neat gadget you can look into are mirrorless cameras. Daydreaming in Paradise's guide to mirrorless cameras outlines how these devices are much lighter than regular D/SLRs, making them the ideal camera for travelers. The cameras can also use a wide range of interchangeable lenses, making them perfect for capturing different types of shots. This way, you can better choose which kind of shot suits a different location and play around with the different lenses until you find the right one.
Add A Subject to your Photo
While the sceneries by themselves are breathtaking, your photos can be more impactful if you include a subject in the image. This doesn't have to be you and could be any random passerby, animal, or even stray plant. Having a topic allows your followers' eyes to latch onto something when they're mindlessly scrolling down their feed, leading them to appreciate the photo more.
Think Lighting
Appropriate lighting never comes naturally. Some of these places are best captured in certain seasons or points in a day. For instance, the Bluewater Bridge looks best on a cloudless, sunny day, so the bridge is the only thing that reflects on the lake. Just don't shoot at midday. Lead photographer Andrew Hoyle warns the overhead light doesn't cast shadows, resulting in images that look flat and lifeless. For instance, Pyramid Point is better visited at sunset for the added flair. In the end, it's all about what kind of atmosphere you want to capture.
Other Instagram Screenshot Story Worthy Location Ideas
Michigan is a traveler's paradise, especially for those who love taking pictures. Other Instagram screenshot story worthy locations worth visiting include Tahquamenon Falls, Dutch Heritage's flower field, and Turnip Rock on Port Austin.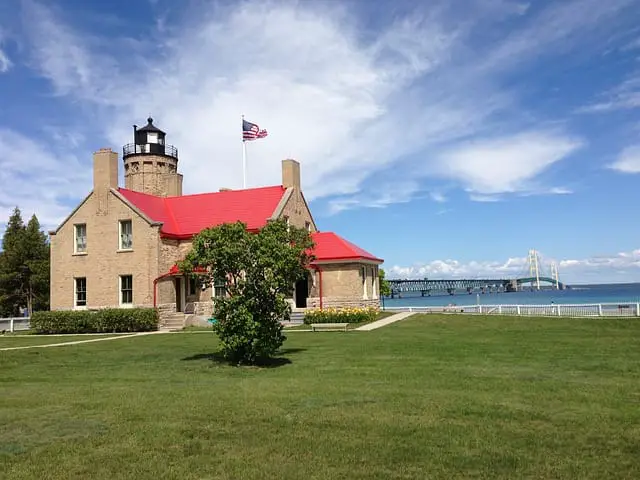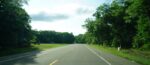 Michigan Road Trip on M-25: Riding A Ribbon Around the Thumb – A favorite Michigan road trip for a motorcyclist is the Michigan State Highway M-25. It's a 147-mile scenic two-lane trunk line running from Port Huron to Bay City, Michigan.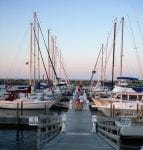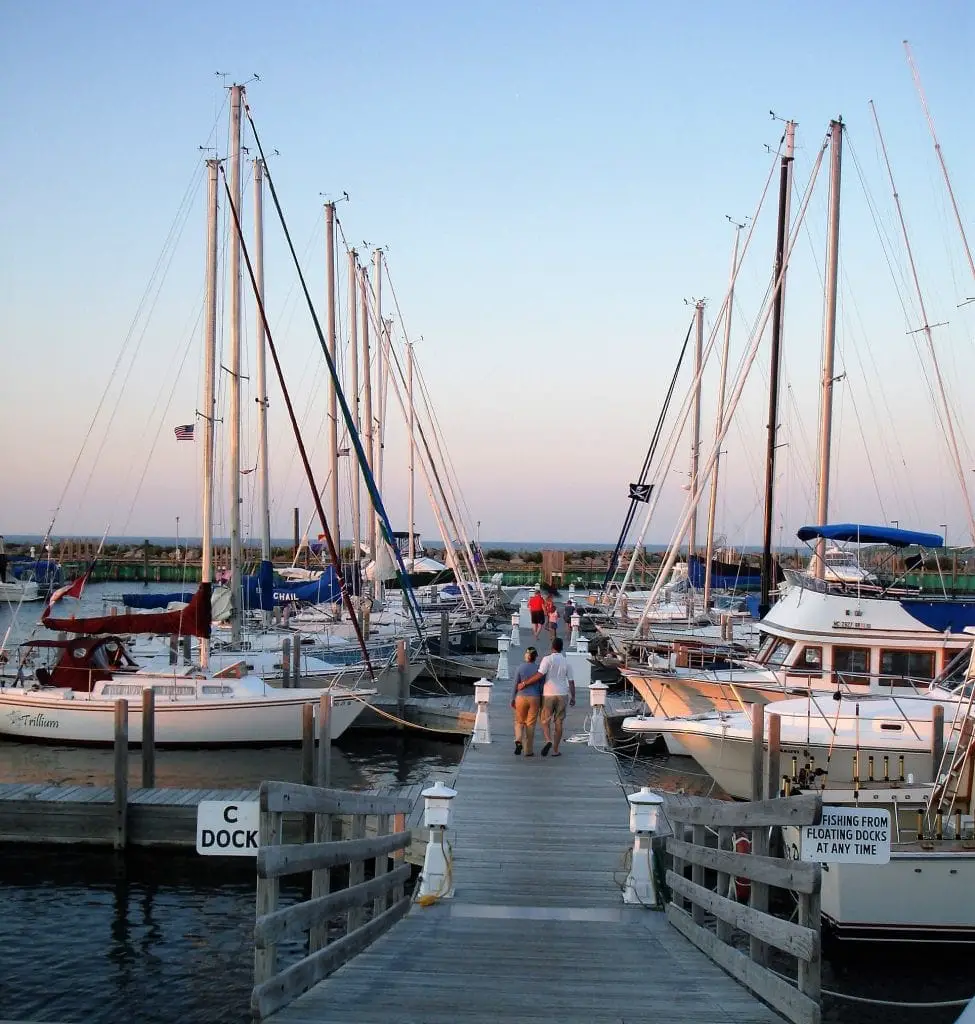 Prepping Your Boat For The Sailing Season On Lake Huron – There is nothing more exciting for Great Lakes sailors than looking forward to endless summer days spent on the magnificent waters of Lake Huron or any of the other marvelous lakes. For generations, Michiganders have enjoyed the rugged shores and clear waters of northern Michigan and the upper lakes.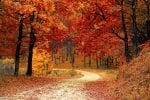 Michigan's Thumb Sparkles in Late Summer – My favorite time to be in Michigan's Thumb. The Caseville Cheeseburger Festival has long since past. The Labor Day weekend has come and gone. Things are quieter. I can now cross M-25 over the beach in silence and without fear. What a great season. For many folks, this is the best part of the summer.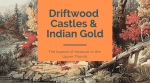 A Castle and Michigan Indian Gold in the Thumb – There is a tale in some of the historic newspaper papers of Michigan's Upper Thumb that speaks of Indian gold and a hermit who owned a bit of land around what was called Loosemore point. Hugh Loosemore kept to himself. He collected driftwood along the beach from ships that had broken up near the point and it was plentiful.