In days gone by, a spa was where men and women went for steam baths and massages. At women's spas, there were also facials and manicures. If you think a spa day is just about facials and massages, think again. Detroit couples spa experiences have evolved into romantic getaways that offer many services designed for two. From massages to champagne lunches, these spas redefine what it means to relax and reconnect.
Times have certainly changed since then. Modern spas offer a la carte menus for virtually everything a man or woman could imagine to increase their appearance and both physical and mental well-being.  And most spas serve both men and women. What's more, couples can now go to spas at the same place for specific offerings or to take advantage of the couple's packages.
Table of Contents
Why Couple's Spa Experiences are So Great
Whether you are dating, engaged, or married, think about how much fun a couples' spa day might be. Suppose you have been dating through an online dating site like https://hily.com/, and you are ready to do something unique for your first real date. Buy a couples' package and make an entire day of it.
Suppose you are engaged or married. Maybe it's time to give each other a couple's spa package for a birthday or holiday gift. Sometimes, experiences are far more memorable than some physical gift.
Finding a Couple's Spa in the Detroit Area
There are a host of spas that serve men and women, and that also offer couple's packages. Given customer reviews, here are two that you should consider to be the best.
Beach House Day Spa, Birmingham
Beachhouse-dayspa.com Here is a full-service spa that offers massage, facials, waxing, spray tans, Sauna, Manicure/pedicure, eyebrows, relaxation chairs, raindrop therapy, snacks and beverages, and more.
Couples can choose a la carte services or a package. One of the most popular couple's packages is the "Couples Retreat." This is a four-hour session that includes a couples massage, facial, pedicure, and a champagne lunch.
While Beach House Spa is a bit pricey, customers state it is more than worth every penny.
Immerse Spa, Downtown Detroit
A part of the MGM Resort in Detroit, guests at this spa will have a completely resort-like atmosphere in a 20,000 sq. foot oasis. Couples can choose from a full a la carte menu, beginning with a couple's signature, athlete, or custom massage and any of the following added:
Age-defying, Signature, or Hydra facials
Relaxation room
Pool and sauna
Scalp Treatment
Hot Stones
Foot reflexology
Waxing
Mani- and Pedicures
Customers rave about the beautiful ambiance, the highly personalized service, the free valet parking, and, of course, the amazing spa offerings. The spa treatments leave them feeling physically and mentally refreshed, healthier, and far better looking.
Of course, this is an appointment-only facility, but if your schedule is flexible, your wait will be far less. Again, this is a great gift idea for birthdays, holidays, anniversaries, or even just an "I love you" surprise.
Are There Other Couples Spas in the Detroit Area?
Of course. If you check out the Yelp review site, you'll find 10 area spas that have received good reviews. You'll need to contact each one to ensure they offer couples spa treatments and packages, but the two above are a great start.
Detroit Couples Spa Experiences Enhance Relationships
There are unlimited options for romantic dates – simple walks on the beach at night, a picnic under the stars, candlelight dinners and concerts, weekend getaways, and more. But these are quite common.
What you may be looking for is something that will bring you much closer together and yet be unique. A couple's spa day is certainly unique, and once the two of you have experienced that physical and mental uplift together, you will be far more romantically connected. 
Related Detroit Reading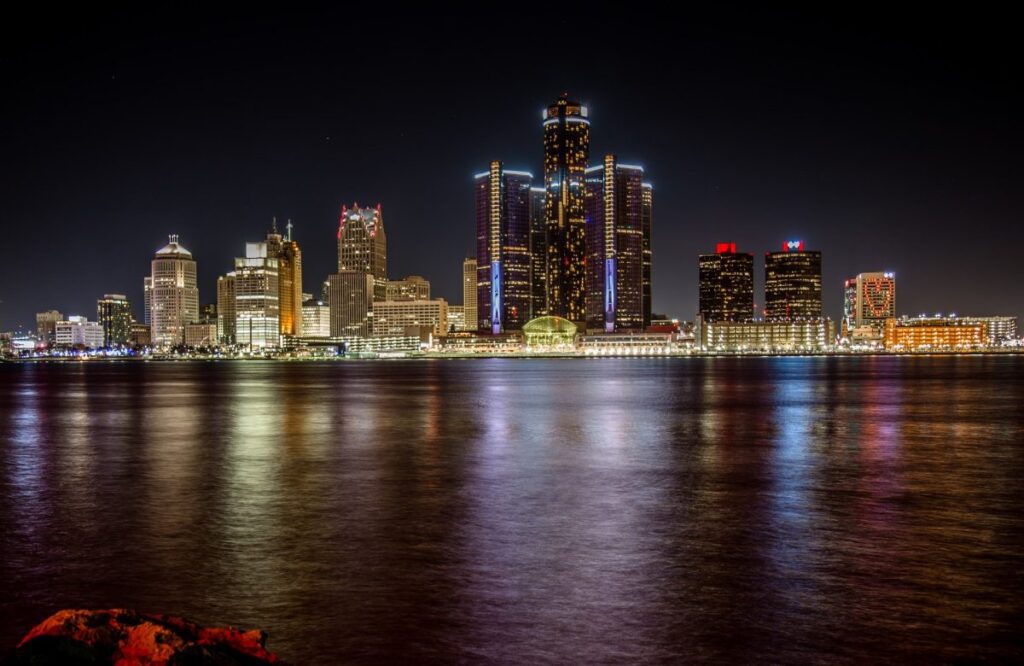 Can You Drink Tap Water In Detroit?
What Is Worth Visiting in Detroit – 6 Must-See Spots
3 Inspiring Detroit Watchmakers You Will Love
Driving To Detroit, Michigan: 3 Things That Smart Locals Know And You Don't