Michigan, also known as the "Great Lakes State," is full of fun things to do and relaxing spots. Michigan has a lot of different and interesting places to visit, like Sleeping Bear Dunes, Mackinac Island, and the busy cities of Detroit and Grand Rapids. Let's look at 4 more of the world's best Michigan family destinations more closely.
Mackinac Island: A Family-Friendly Historical Haven
Mackinac Island is a wonderful destination for family vacations. Several natural and historical wonders, including beautiful beaches and dense forests, may be found there. The island on Lake Huron is accessible year-round. However, the warmest months are summer. You must pack lightly to travel for the summer holidays. All you need is light personal item bags for flying to Michigan. Since nearly everywhere of interest on Mackinac Island is easily accessible on foot you must emphasize on carrying light to reduce luggage and enhance your exploration moment more. 
Kayaks, Sailboats, and sunset cruises under the Mackinac Bridge are great ways to experience the lake at eye level. Parasailing is also an option. Visit Arch Rock, a renowned picturesque archaeological site that dates back thousands of years. The park's scenery and waterfront are among the best in the state. Fort Michilimackinac, Fort Holmes, Forts Wilkins, Fort Mackinac, and Biddle House are just a few of the historical locations you may check out. 
Since the island prohibits using motorized vehicles, cycling throughout the city is a viable alternative. You can buy or rent a bicycle from the shops. Experience a common custom of the Michigan residents by riding in a carriage drawn by horses. It's a complete island tour that teaches you about the island's past along the way. Travel across Mackinac Bridge, the second-longest bridge in North America. Visiting the lake's shores and going on lighthouse tours will ensure an unforgettable family vacation in Michigan. Be sure to try your luck at catching fish like perch and trout. 
Silver Lake: Your Outdoor Playground Awaits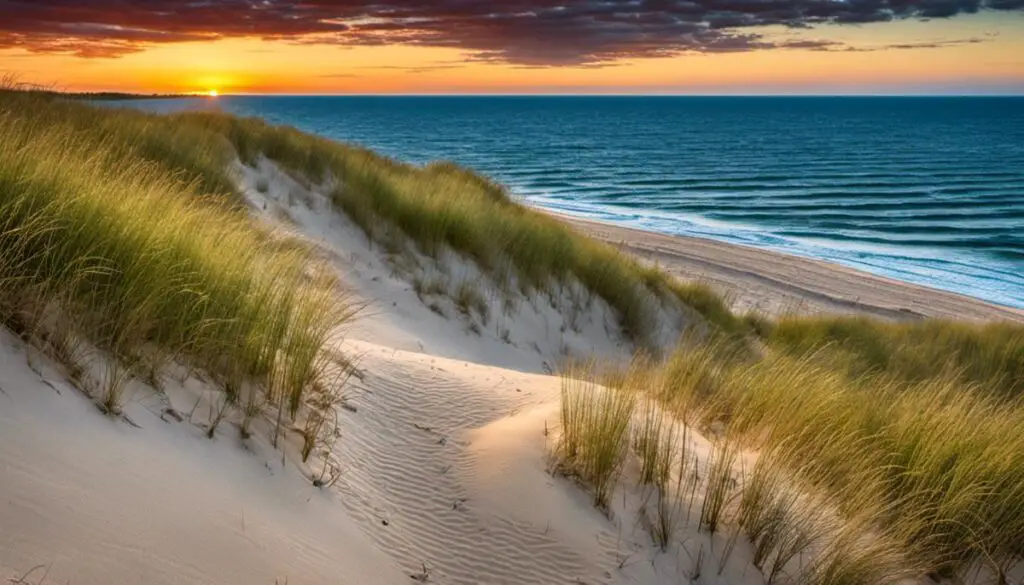 The sand dunes of Silver Lake are enormous. It has a smaller population than the majority of Michigan's major cities. Silver Lake State Park is a great place to take the kids for a day of fun on the water. Outdoor enthusiasts will find it to be paradise. Explore the sand dune landscape by boat or on foot. The tall dunes are great for sandboarding and running down.

The 450-acre off-roading area is perfect for dune driving. Renting an off-road vehicle is another option for traversing the dunes. Trucks, tractors, horse-drawn carriages, dune buggies, train cars, and stations are just some of the various modes of transportation on display at Mears Museum. Enjoy a picnic or a breathtaking sunset over Lake Michigan at the Little Sable Lighthouse.
Go to Michigan's Adventure Amusement Park and spend the day riding rides. Silver Lake is a great place to swim, surf, and fish. Trout and salmon fishing are common. You can do more things on the water if you rent a paddle boat, speed boat, kayak, or powerboat. Great swimming and bodysurfing may be had along the four-kilometer beach on Lake Michigan.
Ann Arbor: Where Education Meets Adventure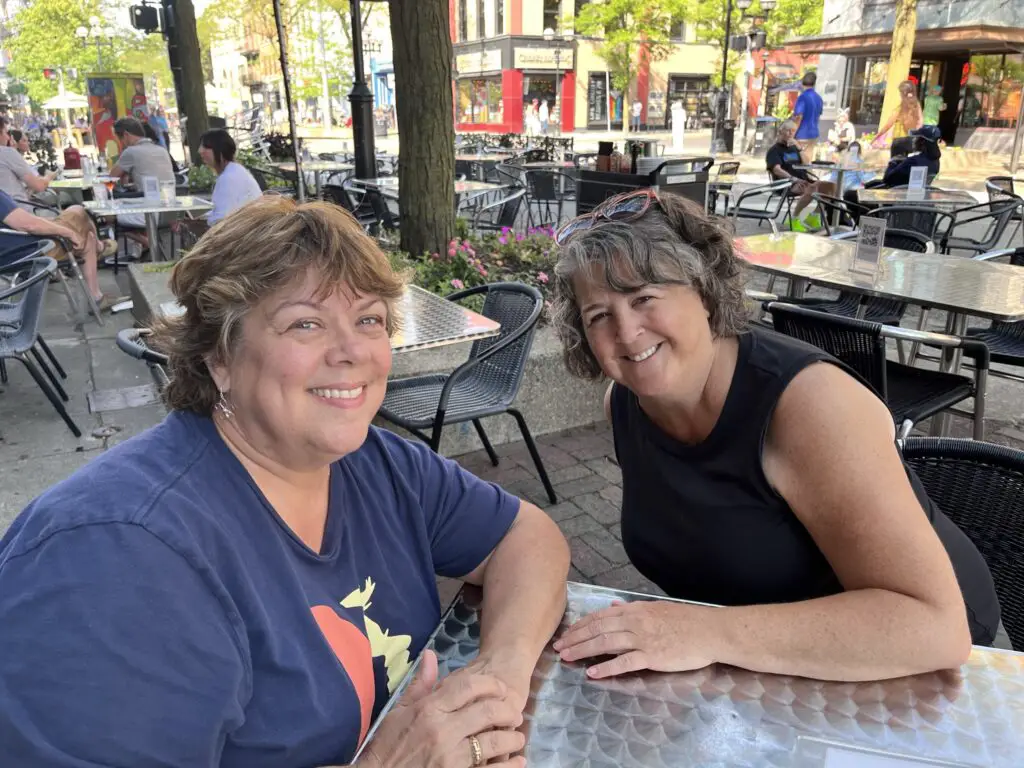 Ann Arbor is a great area to raise a family because of the stimulating intellectual climate at the University of Michigan. The museums on campus provide students a once-in-a-lifetime learning experience with far-reaching consequences. Visit the Museum of Natural History at the University of Michigan with the kids. The museum's displays might include anything from ancient artifacts to cutting-edge technology. A child's natural curiosity can be nurtured and their worldview broadened by visiting this museum.
Ann Arbor is home to several world-class museums, such as the Kelsey Museum of Archaeology. The museum's prize possessions are artifacts from ancient Mediterranean and Near Eastern cultures. Trips to museums are like time travel and are fun for individuals of all ages.
There are several events throughout the year that the whole family may enjoy at Ann Arbor. The Ann Arbour Art Fairs are held annually in July, transforming the entire city into one huge outdoor exhibition space. The Arbour Film Festival features films of varying durations and styles.
Several excellent dining options may be found in Ann Arbor's central business district. The "farm-to-table" movement, which promotes the use of ingredients from local farmers, is strongly represented in the city's dining scene. Seasonal veggies at their peak in Michigan can be used to create dishes the whole family will enjoy.
Pictured Rocks: Nature's Canvas on Lake Superior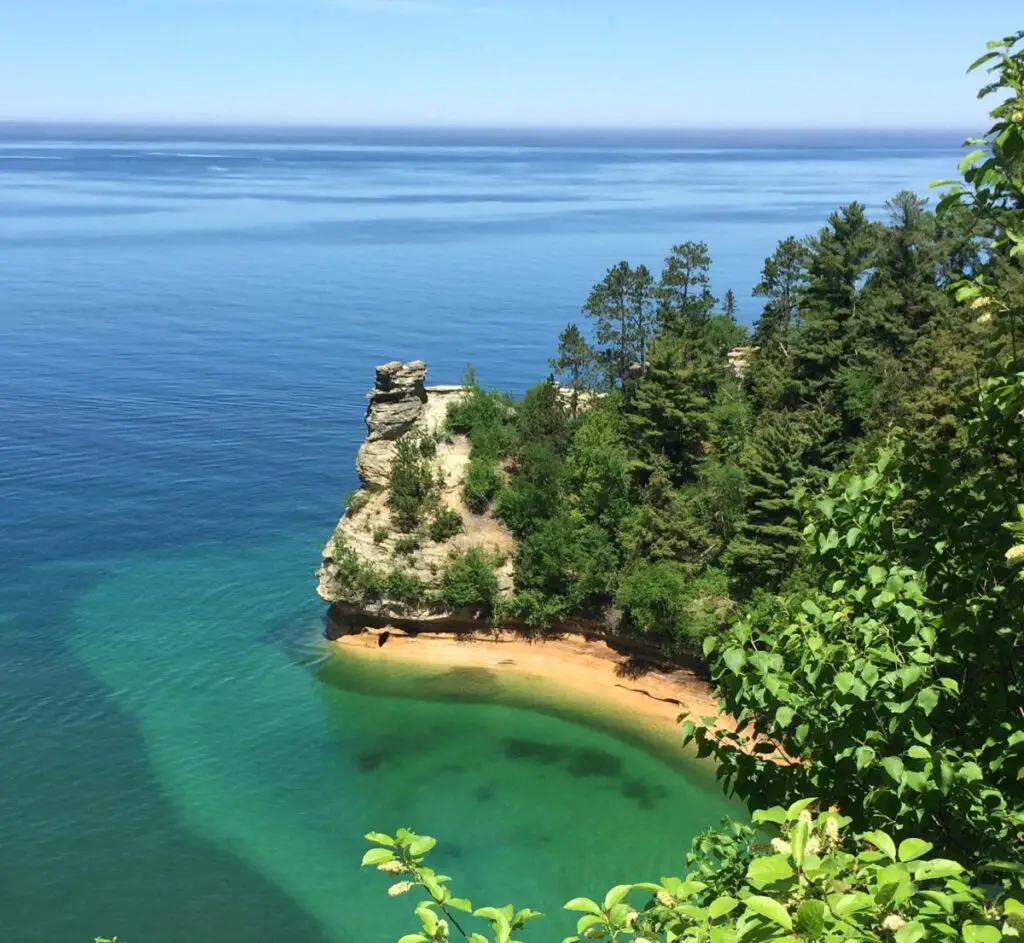 Pictured Rocks National Lakeshore is a paradise for outdoor enthusiasts and families looking to reconnect with nature on the beaches of Lake Superior. The name "Pictured Rocks" comes from the multicolored sandstone cliffs and rock formations that line the coast. The powers of nature have worked over millennia to create this vibrant and intricate masterpiece.
The best way to take in Pictured Rocks' magnificent scenery is on a boat tour along the shore. This is a unique opportunity to explore the caves and cliffs up close and learn about the geological history of the area. The clear water of Lake Superior is a favorite vacation spot because it highlights the brilliant reds, blues, and greens of the lake's rocky formations.
Those in search of a more physically demanding vacation will enjoy hiking the park's beautiful pathways. Kids will love the hikes around Mosquito Falls and the Chapel Loop. They range in level of challenge and allow you to visit some beautiful natural areas, including forests, lakes, and waterfalls. You won't soon forget your first night sleeping under the stars in Pictured Rocks National Lakeshore. The day your kids fell asleep to the lullaby of Lake Superior waves will be a day they never forget. Keep in mind that you'll likely need a camping permit and a reservation, especially in the summer..
Final Thoughts About Michigan Family Destinations
Michigan is home to many unique and enjoyable destinations perfect for families. A trip to Michigan with the family calls for careful consideration of when to go, where to stay, and how much money to spend. Your next family vacation will be full of wonderful memories if you put in the time and effort to prepare for it.