Welcome, fellow sports enthusiasts and betting aficionados! If you're looking for a thrilling combination of sports excitement and the chance to turn your predictions into winnings, then Michigan sports betting is your destination. In this article, we're diving headfirst into the world of sports betting in the Great Lakes State, where wagers meet wanderlust for an unforgettable experience.
What We Will Cover
A Thriving Betting Scene: Michigan's Sports Betting Journey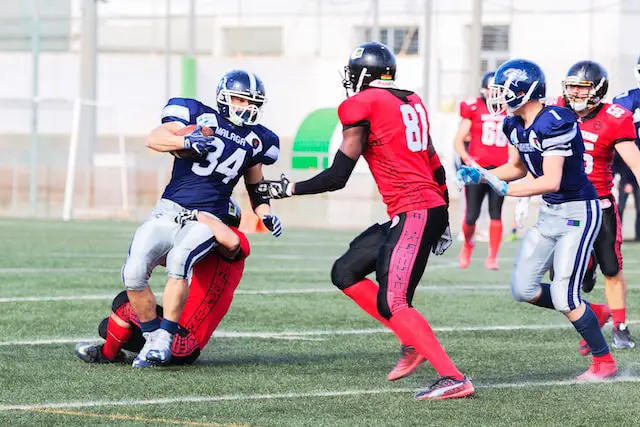 Michigan's journey into sports betting has been nothing short of remarkable. In 2019, the state passed legislation to legalize sports betting, setting the stage for a thriving industry. The state's rich sports culture, which includes fervent support for college and professional teams, made it a natural fit for sports betting enthusiasts.
Fast forward to today, and Michigan boasts a flourishing sports betting scene that caters to diverse sports fans. Whether you're a die-hard Detroit Lions supporter, a Pistons fanatic, or a college football fan, you'll find plenty of opportunities to indulge your passion for sports while placing your bets.
The state's sports betting landscape offers a wide range of betting options, from traditional moneyline and point spread bets to player props and live in-game wagering. With numerous online sportsbooks and retail sports betting locations, Michigan has become a hub for sports betting enthusiasts looking to add extra excitement to their game-watching experience.
Wanderlust Meets Wagers: Betting and Beyond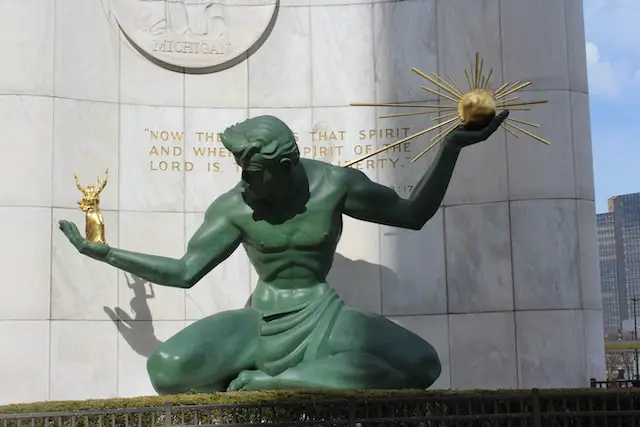 Michigan's sports betting scene is not just about placing wagers; it's also about the thrill of exploration and discovery. The state offers a vibrant backdrop for sports enthusiasts, with its beautiful landscapes, charming cities, and a wealth of outdoor activities.
Imagine placing your bets on a crucial NFL game and then heading out to explore Michigan's picturesque hiking trails or kayaking on one of its pristine lakes. It's a unique blend of sports excitement and wanderlust, making Michigan sports betting an unforgettable experience.
For those seeking a more cosmopolitan adventure, cities like Detroit offer a thriving culinary scene, world-class entertainment, and vibrant nightlife. You can catch a game at one of the city's sports bars or head to a downtown casinos to test your luck at the slots or table games.
The Future of Michigan Sports Betting: What Lies Ahead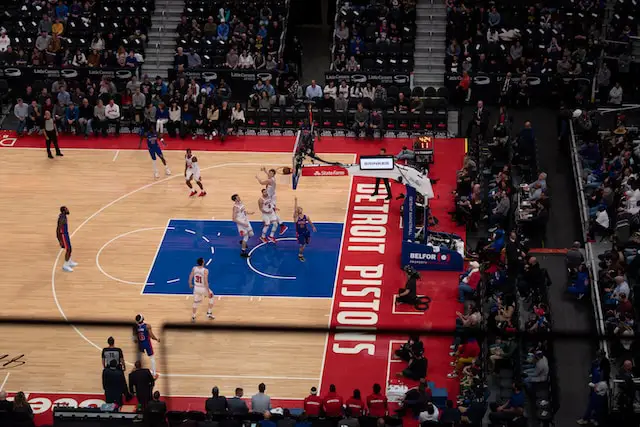 As Michigan's sports betting industry continues to evolve, the future looks bright for both sports enthusiasts and bettors. The state is exploring opportunities to expand its offerings further, potentially including online poker and additional sports betting options.
The convenience of mobile sports betting apps allows Michiganders to place bets from the comfort of their homes or while on the go. The combination of technological advancements and a passionate sports culture ensures that Michigan will remain a key player in the world of sports betting for years to come.
In conclusion, Michigan sports betting is where wagers meet wanderlust, offering sports enthusiasts a unique and exciting way to experience their favorite games and explore the beauty of the Great Lakes State. So, whether you're a seasoned bettor or a sports fan looking to add a new dimension to your love of the game, Michigan welcomes you to its vibrant and exhilarating world of sports betting.
Betting Bonanza: The Variety of Sports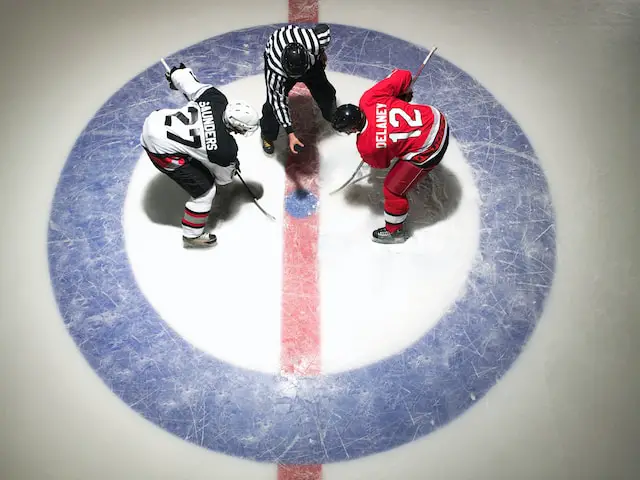 Just like Nevada sports betting, Michigan's immense sports betting playgrounds bring with them a true betting bonanza, offering a staggering variety of sports to wager on. Whether you're a fan of mainstream sports or niche competitions, there's something for everyone to bet on in the Wolverine State.
Of course, you'll find the big leagues here, with the NFL, NBA, MLB, and NHL taking center stage. These major leagues draw in massive audiences and offer a plethora of betting opportunities, from standard moneyline bets to prop bets on specific player performances.
But Michigan's sports betting scene goes beyond the major leagues. College sports, particularly college football and basketball, are hugely popular in the state. The rivalries between the University of Michigan and Michigan State University are legendary, and betting on these games adds an extra layer of excitement.
And let's not forget about soccer, golf, tennis, MMA, and even niche sports like esports. Michigan sportsbooks provide a comprehensive selection of betting options, making it easy for enthusiasts to explore and wager on their favorite sports.
Betting with Confidence: The Importance of Responsible Gambling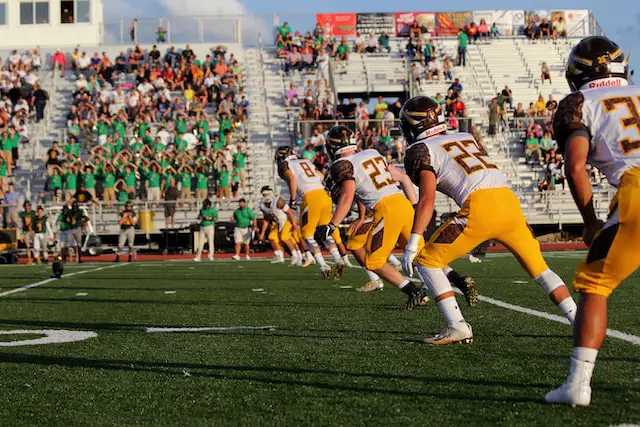 While Michigan sports betting offers an exhilarating experience, it's essential to remember the importance of responsible gambling. Betting should be an enjoyable pastime, but it can become problematic if not approached with care and moderation.
Responsible gambling involves setting limits on how much you're willing to wager and sticking to them. It's about recognizing that losses are part of the game and not chasing them with larger bets. Instead, take breaks, set time limits, and know when to walk away.
Michigan provides resources and support for those who may be struggling with gambling-related issues. The Michigan Department of Health and Human Services offers a helpline for problem gambling, and licensed sportsbooks are committed to promoting responsible gambling practices.
Many sportsbooks in Michigan also offer self-exclusion programs, allowing users to voluntarily exclude themselves from betting for a specified period. These measures ensure that individuals can enjoy sports betting without it negatively affecting their well-being.
Beyond the Bets: The Entertainment Experience of Sportsbook Venues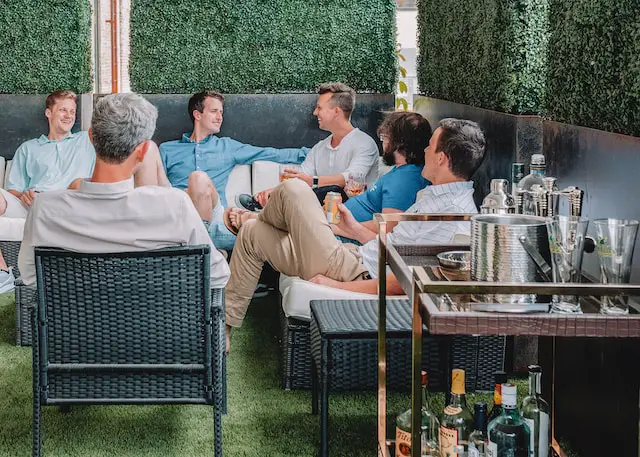 Michigan sports betting isn't just about placing bets; it's about the overall entertainment experience. Sportsbooks in the state have created vibrant environments that go beyond betting, offering a range of entertainment options.
Many sportsbooks feature comfortable lounges with large screens, creating the perfect atmosphere for watching games with friends. You can enjoy delicious food and drinks while soaking in the excitement of the match.
Some sportsbooks even offer live entertainment and special events on game days. It's not uncommon to find live music, giveaways, and contests that add to the festive atmosphere. Whether your team wins or loses, you'll have a good time.
In recent years, mobile sports betting apps have become increasingly popular in Michigan. These apps allow you to bet from the comfort of your home or while you're out and about. They offer the convenience of placing wagers with just a few taps on your smartphone, making it easier than ever to enjoy the Michigan sports betting experience.
Final Thought on Michigan Sports Betting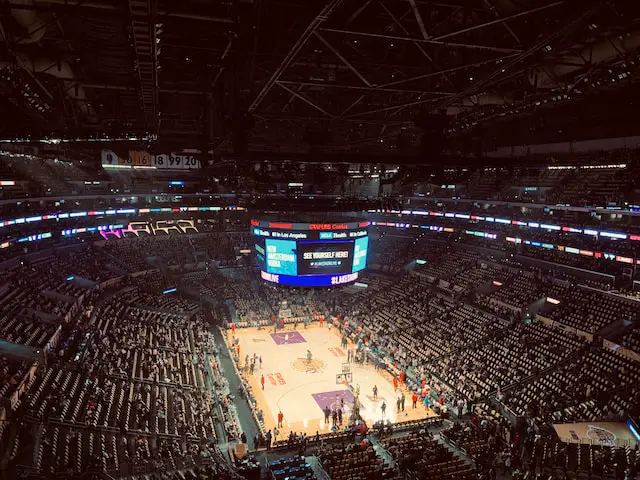 In conclusion, Michigan sports betting is a thrilling world of sports variety, responsible gambling, and a complete entertainment experience. 
With a diverse range of sports to bet on, a commitment to responsible gambling, and the added excitement of sportsbook venues, it's an experience that truly captures the essence of sports enthusiasm in the Wolverine State. So, place your bets, cheer for your team, and enjoy the ride in the world of Michigan sports betting!
Wolverine State Wagers Reading on Thumbwind
How to Place an Online Bet on a Racing Horse in Michigan?
Offshore Betting In Michigan – What to Expect? – Tim Harrison Explains
Las Vegas Sports Unveiled: A Comprehensive Guide for Fans from Michigan