Online gaming has skyrocketed in Michigan in the last two years. In 2021, iGaming players in the state spent $3.7 billion on bets. Last year, the betting handle rose to $4.6 billion—a 41% increase. Online casino games in Michigan are growing to include interactive online versions of popular table games. Not just slot machines and video poker.
To be fair, the figures mentioned above also include money spent on sports betting. Still, online casino gaming is a booming sector in the Great Lake State. What casino games do gamblers in MI play the most? 
Slot Machines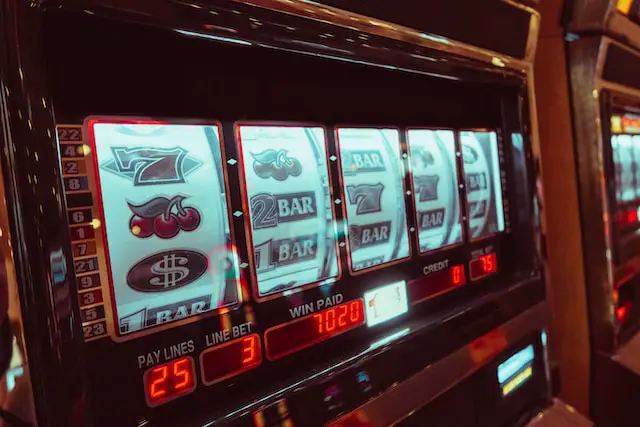 Having been a part of the Michigan online gaming community for over a decade, I've seen the growing fondness for slot machines firsthand. Their prominence shouldn't shock anyone acquainted with the gaming scene. After all, slots dominate not only in Las Vegas but also across Europe and nearly all online platforms. Their Michigan popularity, however, has a unique flavor – the locals seem to have an affection for classic slots with themes that reflect our state's rich history and culture."
In Michigan, players love slots for several reasons. These games are simple to play. They're exciting, colorful, and attention-grabbing. What's more, they come in different variations.
You can play progressive jackpots to win life-changing money. Alternatively, you can play a simple ancient Egypt-themed video slot. Also, you can play classic slots, Megaways, and 3D slots.
Blackjack
As someone who has spent countless hours both playing and observing games in Michigan's online casinos, I can attest to Blackjack's status as the crowd favorite among table games – even more so than poker. There's a simple explanation. Blackjack offers an intriguing face-off against the house. Each win feels like a personal victory, as you cleverly divert funds from the casino's coffers into your own. There's a level of satisfaction there that's hard to match in other games.
The casino plays through an employee called a dealer. He or she deals you cards during the game. The objective is to win by producing a hand of 21. If you play blackjack online, you get to choose between a human dealer or RNG software as your opponent.
Choose a casino with liver dealer games. They allow you to play online blackjack against human opponents. However, you'll need a good web camera and fast Internet to enjoy your experience. Also, look out for blackjack variations like Perfect Pairs, blackjack switch, and Spanish 21.
Poker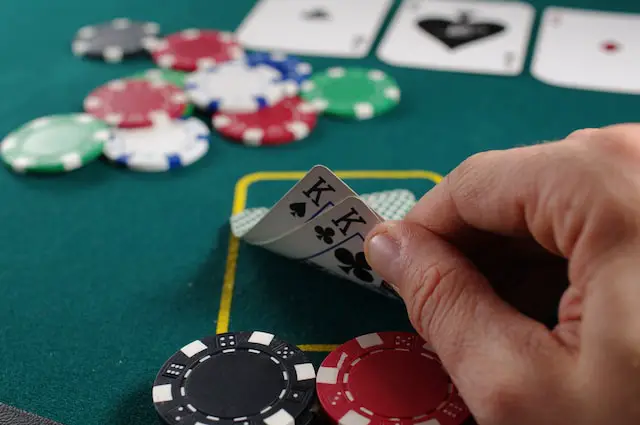 Poker is so popular in Michigan that some casinos do not offer any other game. They specialize in poker games like Texas Hold'em, Omaha, Hi-Lo, three-card poker, and 5-Card draw.
People who love poker don't even rank it in the same category as blackjack or slots. They believe it's a game of skill. And they're not entirely wrong. A New York judge once dismissed a case of illegal poker gambling because the accused was not offering games of chance. 
He was organizing poker tournaments. And the judge said poker was a game of skill. In all fairness, you can't win major poker competitions unless you're skilled. Also, you might need to specialize in one poker game.
Texas Hold'em is the world's favorite poker variant. However, you could also specialize in less popular games like Caribbean poker or Seven Card Stud.
Roulette
Some people love roulette because it gives you a chance to double your money in seconds. But don't be fooled. Roulette is a game of chance. It's fun and exciting. And if you're lucky, you can win up to 500x your stake.
That's right. Lightning roulette has a feature that triggers multipliers of between 50x and 500x your stake. To win, you need to place a straight number bet. Let's say you pick number 17. 
Next, the game highlights a few numbers on the wheel. Let's assume the number 17 has been highlighted with a 500 multiplier. If the wheel stops spinning on your lucky number, you win 500x what you bet.
Now, lightning roulette is highly risky. And not every online casino in the Great Lake State features this variant. To mitigate your risk, look out for European, American, and French roulette games.
Video Poker
Before slot machines won American hearts, gamblers used to swear by video poker. It is one of the best-paying casino games. To provide some context, some video poker games have a 100% payout on paper.
So, why isn't video poker the most popular game? It's not as exciting as slots. And it's not as engaging as poker. It lies in between these two games. That being said, it's a popular product at Michigan's leading betting sites.
Video poker is a simple game. You select a betting amount—one to five coins if you're playing Jacks or Better. The game uses RNG software to display random cards on your screen. 
Next, it gives you a chance to change some of your cards. Let's say you receive a pair of Aces and three random cards. You could keep the aces and discard the remaining cards. In the next round, the software might deal you one more ace to form a three-of-a-kind hand. 
Baccarat
Earlier on, we mentioned that baccarat is the most popular card game in Asia. It's particularly popular in Macau. In Michigan, baccarat ranks below poker and blackjack in popularity.
Nonetheless, it's a popular game at leading MI betting sites. It has a few similarities with blackjack. But it's an entirely different game. Here's why.
Although the goal is to produce a hand of nine, you don't lose if you get a hand of 11 or 14. The digit on the right becomes your new hand and the game continues. Secondly, you don't necessarily win money by beating the house.
You can bet on the player's hand, the banker, or a tie.  The banker's hand has the lowest house edge—1.06%. As such, it's the best hand to bet on. The player's hand has a 1.24% edge while a tie comes with a casino edge of 14.36%.
Craps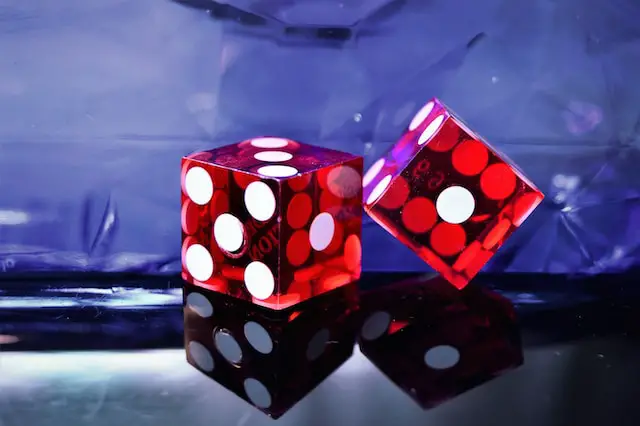 Craps is a popular game in Las Vegas. So, it makes sense many people enjoy playing it online. Being a game of dice, luck is the biggest determiner of whether you'll win or lose your bets.
There are two popular bets in online craps—pass and don't pass. A pass line is a bet that the dice will produce an outcome of either 7 or 11. If you're correct, you win 1:1. 
If the outcome is 4, 5, 6, 8, 9, or 10, the dice are rolled again. If 7 doesn't appear in this second round, you also win. However, you lose if the outcome is 2, 3, or 12. Don't pass bets are the opposite of pass-line bets. It's a bet the first outcome will be 2, 3, or 12 and not 7 or 11. 
Final Thoughts About Online Casino Games in Michigan
Online casino games in Michigan are a wide gaming landscape, teeming with a wide variety of games offer something for every kind of gamer. Whether you're a slot lover, a blackjack enthusiast, or a poker strategist, there's a game waiting for you. Explore, play, and enjoy your journey in the thrilling world of Michigan's online casinos.