The rise in popularity of online gambling in Michigan can be attributed to a number of factors. Sports betting and online gambling was legalized in the state in January 2021 and has continued to attract a huge number of new players since.
From the convenience and accessibility of modern gaming to new technologies and benefits, people around the world are enjoying online betting and a variety of features and it's no different in Michigan.
By clicking here, you can assess the different offers available at various casinos in Detroit, the rest of Michigan and beyond. This article will also focus on the ever-growing popularity of casino gaming and look at how the modern world has boosted its appeal. 
The Benefits of Playing Casino Games Online in Michigan
Playing casino games on the internet has several advantages for bettors. For starters, you can play from the comfort of your own home without having to travel around Michigan to a physical casino. This means you can save time and money on transportation costs and placing wagers in just a few clicks on a smartphone or tablet. Playing casino games online is much more convenient since you don't have to wait for other players or deal with crowds and noise.
Online casinos offer a much more comprehensive selection of games than traditional casinos, so people across Michigan have more options to choose from. You'll also be able to find games with lower stakes and higher payouts than those found in land-based casinos. 
What's more, online casinos often offer bonuses and promotions that can help you extend your gameplay. All in all, playing casino games on the internet is an enjoyable experience with many benefits.
How Cutting-Edge Technologies Have Boosted Online Casino Gaming across the State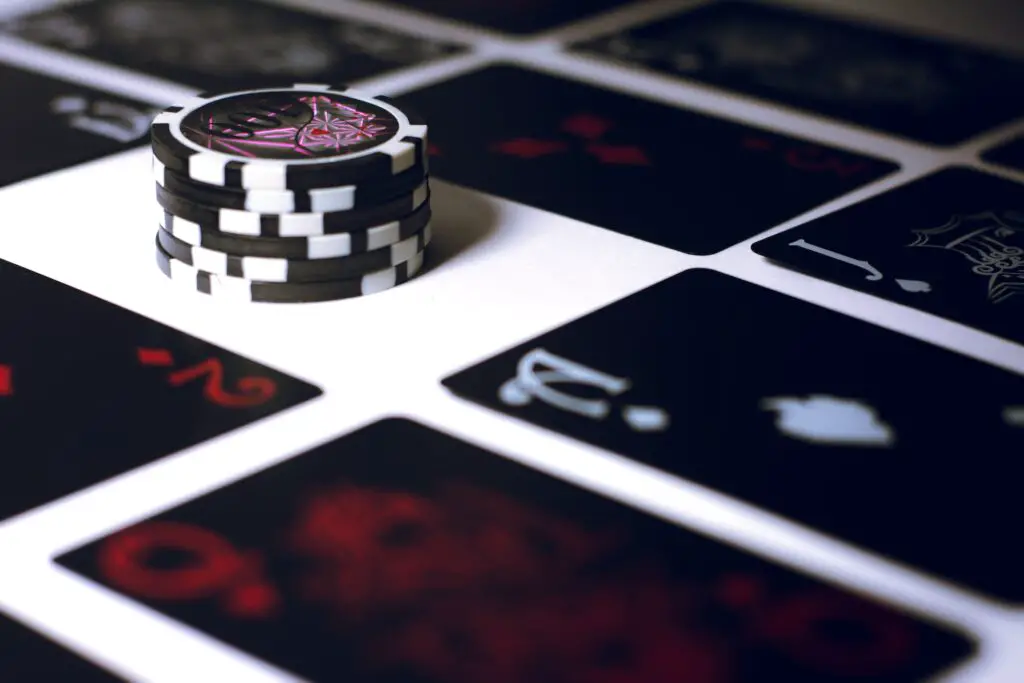 The online casino industry in Michigan has seen a massive surge in popularity over the past few years, mainly due to the cutting-edge technologies that have been implemented. For instance, virtual reality (VR) technology has allowed players to experience an immersive gaming environment like never before. This technology will enable players to feel like they are inside a real-life casino, with realistic graphics and sound effects that make it seem like they are playing in a physical location. 
Additionally, artificial intelligence (AI) has been used to create more sophisticated algorithms for games such as blackjack and poker. These algorithms can help Michigan players make better decisions when playing these games, allowing them to be well informed to place smart wagers. Blockchain technology has enabled online casinos to offer secure transactions and protect player data from being compromised. 
All of these technologies have helped make online casino gaming more enjoyable and accessible than ever before.
How Social Media Enhances Online Casino Experience
Social media has become an integral part of our lives, and it's no surprise that it has also found its way into the online casino industry. 
Integrating social media platforms such as Facebook, Twitter, and Instagram into their websites has helped online casinos provide players with a more engaging and interactive experience. For instance, many online casinos now offer exclusive bonuses and promotions to players who follow them on social media. This allows players to stay up-to-date on the latest offers and take advantage of them before anyone else. 
Additionally, some Michigan casinos have even started using social media as a platform for tournaments and competitions. Players can compete against each other in various games for rewards. Furthermore, by connecting with other players through social media channels, users can share tips and strategies, which can help improve their overall gaming experience. 
All in all, social media is a great way for online casinos in Michigan to enhance their customer's experience and is just one of the modern-day factors that have seen the industry soar in popularity.
Final Thoughts About Online Gambling In Michigan
Online casino gaming in Michigan is evolving rapidly, with technology and social media playing pivotal roles. Players now enjoy the convenience of gaming from home, immersive experiences with VR, smarter gameplay with AI, and exclusive bonuses through social media. The future of gambling in Michigan is undeniably high-tech and deeply connected.