Tired of scraping off your car windows yet? Thinking of trading those winter boots for some flip-flops and jetting off to Florida? Or maybe you're already on the lookout for the best place to stay in Miami? Good call. If you are in Michigan vacationing in Florida, there are a few things you might want to know.
Let's Go To Florida!
Why Florida?
So, what is special about Michigan vacationing in Florida? First off, it's an easy escape. Michigan's gray skies can't compete with Florida's near-constant sunshine. But it's not just the sun – it's the diversity. One day, you're watching a rocket launch on the Space Coast, and the next, you're tasting the incredible flavors of a real Cuban sandwich in Tampa. Plus, let's be real, nothing beats trading in a snow shovel for a surfboard, even if it's just for a week.
Top 5 Things to Know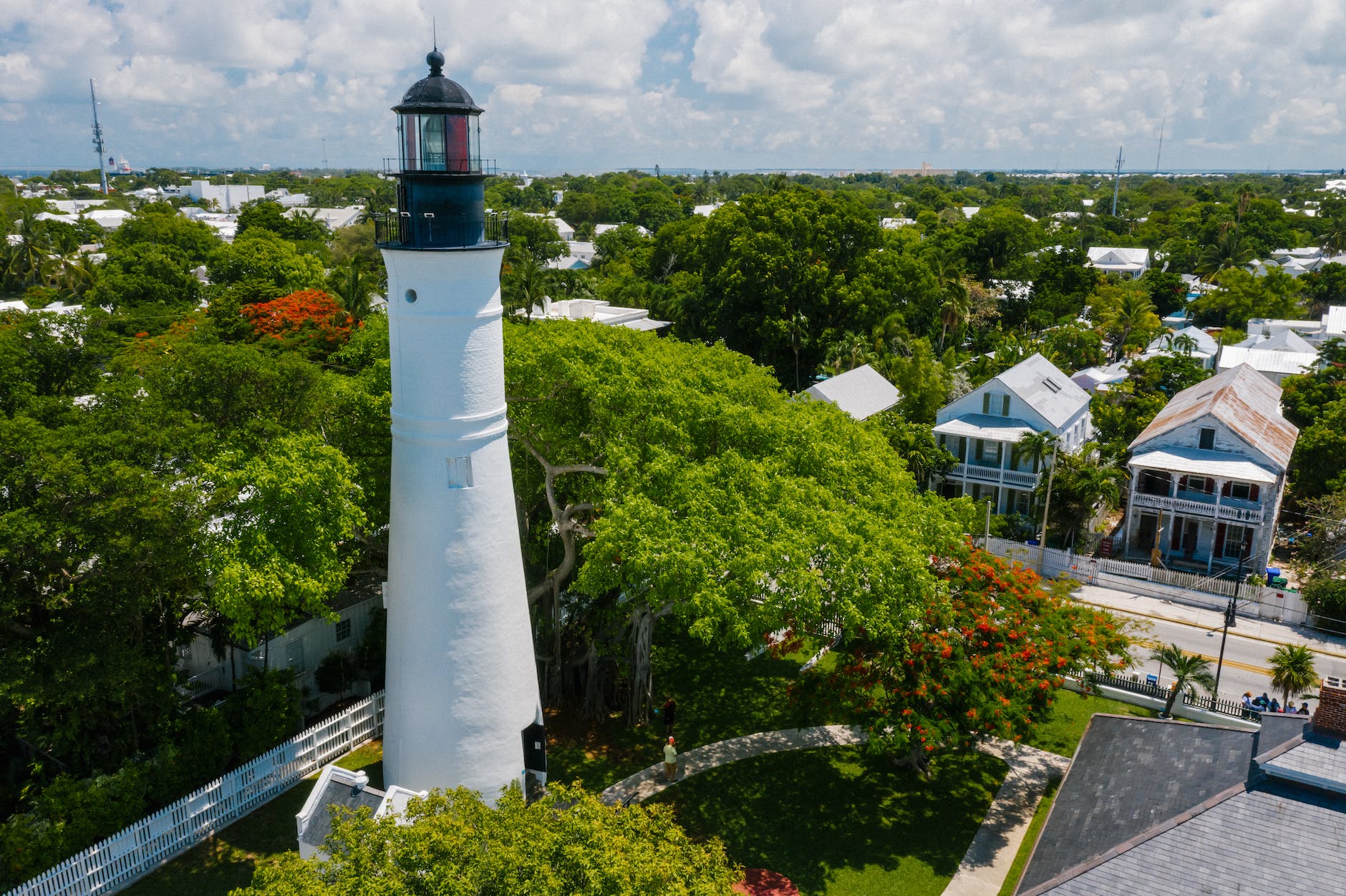 Weather & Climate:
Expect the unexpected. Florida's warmth is a welcome change from Michigan's winter, but be prepared for variations across the state.
While Orlando's theme parks are iconic, don't overlook the underrated spots that might resonate with your Michigan sensibilities. Florida is a land of contrasts, offering both iconic tourist destinations and hidden gems waiting to be discovered. Here are five places that showcase the Sunshine State's diverse appeal:
1. Walt Disney World, Orlando: No visit to Florida is complete without experiencing the magic of Disney. With four theme parks, two water parks, and endless entertainment options, it's a dream destination for families and Disney enthusiasts alike.
2. The Florida Keys: This tropical paradise is a world away from the hustle and bustle of mainland Florida. Explore the unique coral reefs through snorkeling or diving, enjoy world-class fishing, or simply relax on the stunning beaches. Don't miss the famous Key West sunset celebration at Mallory Square.
3. St. Augustine's Historic Streets: As the oldest city in the U.S., St. Augustine offers a rich history and charming cobblestone streets. Explore the Castillo de San Marcos, take a ghost tour, or enjoy a leisurely stroll through the historic district, filled with unique shops and cafes.
4. Crystal River's Manatee Springs: For a truly unique experience, visit Crystal River, the only place in the U.S. where you can legally swim with manatees. These gentle giants congregate in the warm springs during the winter months, providing an unforgettable wildlife encounter.
5. Sarasota's Ringling Museum of Art: A hidden gem in Sarasota, this museum is a tribute to the famous Ringling Brothers Circus. Explore the stunning art collection, beautiful gardens, and the historic Ca' d'Zan Mansion. It's a fascinating look into the world of circus arts and a must-visit for art enthusiasts.
These five destinations offer a glimpse into Florida's multifaceted attractions, from the world-famous to the lesser-known. Whether you're seeking adventure, relaxation, history, or culture, Florida has something to offer every Michigander looking to escape the winter chill.
Cost of Vacationing
Florida's glitz comes with a price tag. But exploring local farmers' markets or enjoying free beach sunsets? That's a taste of home away from home.
Local Etiquettes & Cultural Nuances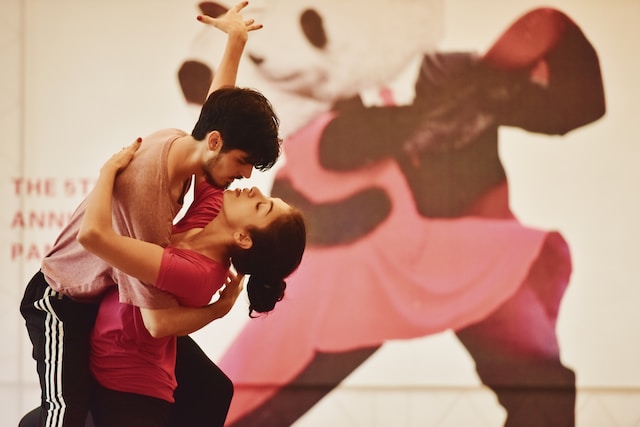 Florida's rich cultural tapestry is woven from a blend of influences, including Latin American, Caribbean, Southern, and Native American traditions. Understanding some of the local etiquettes and cultural nuances can enhance your experience and help you connect with the locals. As a Michigan vacationing in Florida, here's what you might want to know:
1. Embracing Diversity: Florida's population is incredibly diverse, particularly in cities like Miami, where you'll find a strong Cuban influence. Embrace the multicultural vibe by exploring different neighborhoods, trying various cuisines, and engaging with people from different backgrounds.
2. Casual and Friendly Atmosphere: Floridians are known for their laid-back and friendly nature. A warm smile and a casual "hello" are common, even among strangers. Don't be surprised if people strike up a conversation while waiting in line or sitting at a beachside café.
3. Beach Etiquette: Florida's beaches are a major draw, and there are unwritten rules to follow. Respect designated swimming and fishing areas, adhere to local regulations about alcohol consumption, and always clean up after yourself. Pay attention to the beach flags, as they indicate water conditions.
4. Tipping Practices: Tipping is standard in Florida, as in most of the U.S. Expect to tip around 15-20% in restaurants, bars, and for services like taxis. Some tourist areas may include the tip in the bill, so it's wise to check.
5. Understanding Local Customs: In some areas, particularly in South Florida, you may encounter customs and practices influenced by Latin American culture. This might include greetings with a kiss on the cheek or more animated conversational styles. Being open and adaptable can lead to more authentic interactions.
6. Wildlife Respect: Florida is home to unique wildlife, including alligators and various bird species. Maintain a safe distance and never feed or approach wild animals. Respecting nature is a vital part of the local ethos.
7. Hurricane Awareness: While not a cultural nuance, being aware of hurricane season (June to November) and understanding local protocols can be essential for a safe and enjoyable trip.
Florida's local etiquettes and cultural nuances are a reflection of its vibrant and eclectic character. By recognizing and respecting these aspects, you can immerse yourself in the local culture and enjoy a more connected and enriching experience.
Florida Vacation Tips – Keep Safety First
Beaches are a blast, but respect the waves. Remember our Great Lakes' lessons and stay hydrated in the Florida heat.
Packing Recommendations for Michiganders from the Thumb Region
A Michigan vacationing in Florida this to pack versatile. Think layers, just like back home. Evenings in Florida can surprise you with a cool breeze. Comfy walking shoes are a must, and don't forget a waterproof bag for those pop-up rain showers. Last but not least, mosquito repellent is your new best friend, even if you're used to our Michigan bugs.
Driving to Florida With The Michigan Snowbirds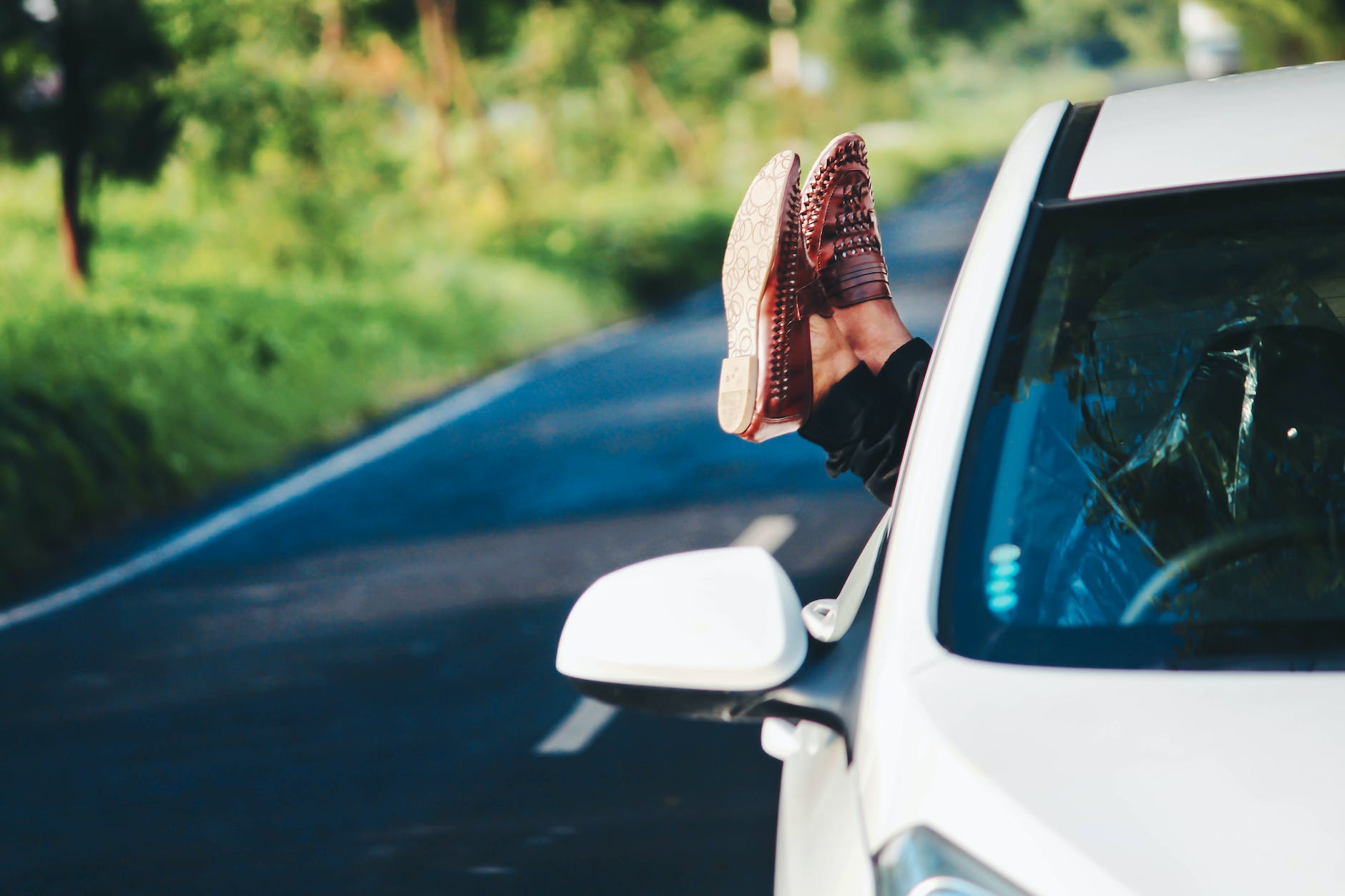 Embarking on a snowbird trip to Florida? You're a snowbird if you're retired and spend your winters in the south and your summers in a northern Michigan cottage or cabin. It's a ritual like college kids and their annual Spring Break trip to Florida Beaches. The drive from Michigan to Sarasota, Florida, is an experience filled with anticipation, challenges, and unique discoveries.
Problems With Traffic and Finding a Good Hotel On Interstate 75
The most challenging moment is when you travel between your summer and winter residences. Due to supply chain concerns, truck traffic on the interstate system has increased. Utilizing smartphone applications like Waze to monitor routes and propose alternatives around accidents can be helpful. Finding a quality place to stay and a meal on the trip to Florida can be challenging, but solutions like Drury Inns and Suites have proven to be reliable.
Florida Travel Guide – Consider Traveling Over the Weekend
As a Michigan vacationing in Florida, traveling on weekends has its benefits, such as less truck traffic. However, weekend travel at night has some of the worst accident statistics. As a result, the most crucial aim on the road trip to Florida is to get off the road by 4 p.m.
Drury Hotels: A Recommended Stay
Drury Inns & Suites is a privately held hospitality company, known for its cleanliness, kind personnel, evening snack buffet, and cooked breakfast. They also accept pets, making it a welcomed feature while traveling with furry friends.
Michigan To Florida Drive – Itinerary – Detroit To Sarasota, Florida
The travel itinerary from Detroit to Sarasota, Florida, can be planned with careful consideration of traffic patterns, hotel stays, and travel timing. Utilizing programs like Drury's "Head South Program" can provide a swift and affordable route to your southern paradise.
Video: ROAD TRIP FROM MICHIGAN TO FLORIDA, WITH KIDS, IN A TESLA
Final Thoughts About Michigan Vacationing In Florida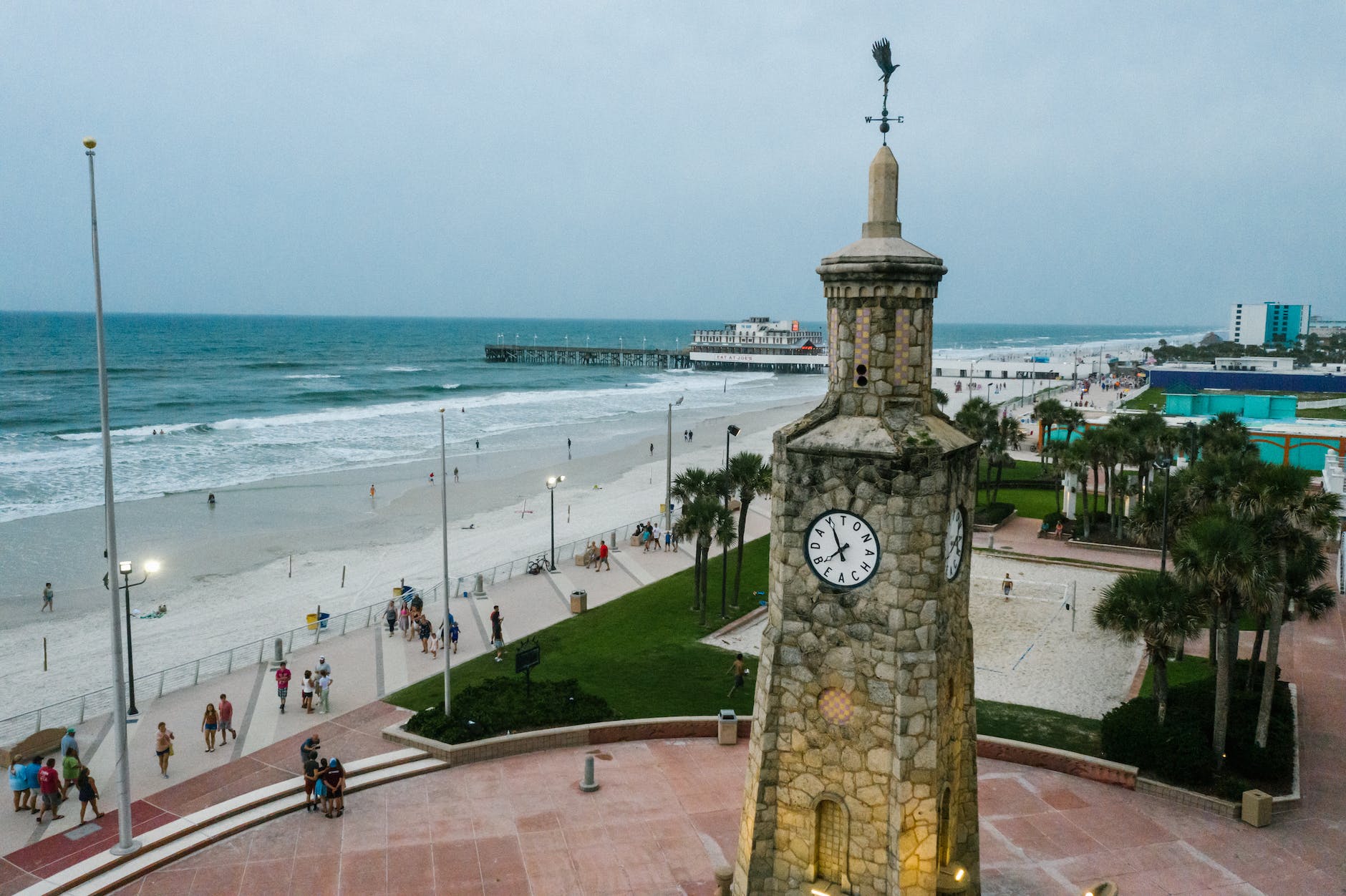 So, trading our Great Lakes for Florida's endless coastlines? Heck of a swap, right? But it's not just about the palm trees and tan lines. Florida's a full-blown experience, a whirlwind of culture, sandy toes, and yes, the occasional tropical downpour.
Remember those spontaneous Michigan lake trips? Florida's kinda like that, only with salsa dancing in the moonlight instead of bonfires.
But here's the catch about Michigan vacationing in Florida; like any good adventure, it's all about diving in with an open heart and maybe some extra sunscreen. Embrace the unpredictable, chuckle when you misjudge a rain shower, and applaud yourself when you find that hidden beach bar with the best piña coladas.
Florida's your sun-soaked storybook, with a touch of Michigan's Thumb – just waiting for you to write the next chapter.