RV purchases increased during the pandemic. People realized how much they could do with a wifi connection and how much they wanted to spend more time with their family.
If you haven't purchased a new RV yet, but are looking into it, you're in the right place. You want the newest and the best, so we're going over where to find deals on new RVs below.
Sign Up for Manufacturer and Retail Email Lists
We know your inbox is already flooded with emails you never look at, and us suggesting you subscribe to something else doesn't excite you. However, it is the best way to "set and forget" updates from your favorite RV manufacturers.
The RVs companies have email lists to announce new models, new promotions, and reveal plans. These are all things you need to know if you want the best and latest RV.
If you don't know which of the manufacturers you like but still want to keep up with new Rvs, then you can subscribe to a mega-retailers email list. You'll get the same kind of content as above, as well as retail-only specials on new and used RVs for sale.
It'll keep you up to date and save you money when you're ready to buy a Class A motorhome.
Follow Brands or Retailers on Social
Don't want to add to your growing inbox numbers? That's fine – it's not your only option! Another way to stay up to date on new models is to follow those same brands or retailers on their social media sites. That way, you'll see updates but can scroll past if you're not interested that day.
No opening, scanning, or deleting is required.
Work With a Salesperson
If you're ready to buy an RV sooner rather than later, employees at large dealerships are there to work with you. Tell them what you're looking for, your budget, and your time frame. If they don't have anything in stock right now, they're pretty good at sourcing inventory from other places.
Or, you can ask them to let you know when that type of RV becomes available. Most employees at these establishments work on commission, so they'll want to keep you up to date.
If it's the second option, be clear about what you're asking them to do. You can say, "please only email me if what I want is available." Putting your email into the system will likely auto-opt you into sales emails, but you can unsubscribe if you don't want them.
You'll still get the email from the salesperson when the perfect new RVs for 2022 becomes available.
Shop Around for New RVs
Rv dealerships are a lot like car dealerships. In a way, RVs are just big cars. And like a car dealership, you can and should shop around, then ask people to price match.
You're spending a good chunk of money, and it's worth finding the best deal you can get.
For more helpful content like this to browse from your brand new RV, bookmark our site!
Shop Camping Supplies
Images on this page may contain affiliate links in which we may receive a commission. See our affiliate disclosure for details.
---
Related New RVs Reading On Thumbwind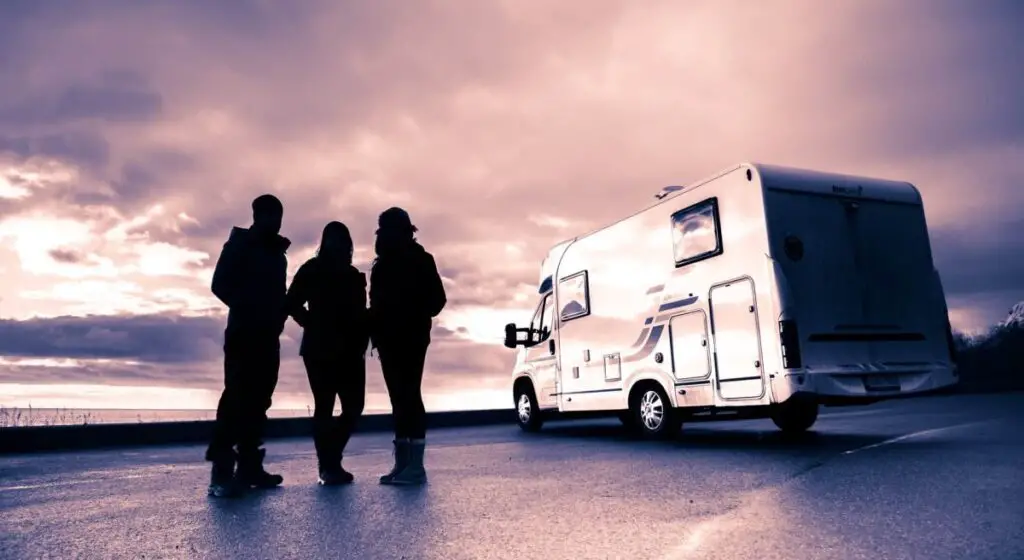 RV Rental In Michigan State Parks – 9 Motivations To Consider In 2022 – The Covid pandemic has caused folks to curtail travel. However, a new interest in camping now gives families a safe way to be outdoors and explore safely. Also, the Michigan DNR has worked with local companies that offer RV and camper rental delivery and set up services in Michigan's State Parks. This allows outdoor camping for those who want the experience of staying in a camper but not the ownership of one.
6 Top Camping Sites Minutes Near Caseville Mi – We find and explore the top six campgrounds for camping near Caseville in Michigan's Upper Thumb.
10 Dog-Friendly Camping Spots In Michigan That Will Amaze You – The state of Michigan is a perfect destination for dogs and their owner's thanks to its hundreds of pet-friendly camping sites, park cabins, lodges, and hotels. Michigan's Natural Resources Department opened up their parks to pet owners when they allowed more than two pets to stay in the state park cabins back in 2017
5 Ways To Travel As A Broke Student In Michigan – Michigan, a state in the Great Lakes region in the United States, is a beautiful location and attracts many tourists in a year. Students studying in and around the country look for vacation spots, and Michigan is mostly a top choice for many who travel as a broke student. 
---
Featured Image – Adobe Stock royalty-free image #312738, 'new recreational vehicles' uploaded by Phrysphotos, standard license purchased from https://stock.adobe.com/images/download/312738; file retrieved on October 30th, 2018. License details available at https://stock.adobe.com/license-terms – image is licensed under the Adobe Stock Standard License