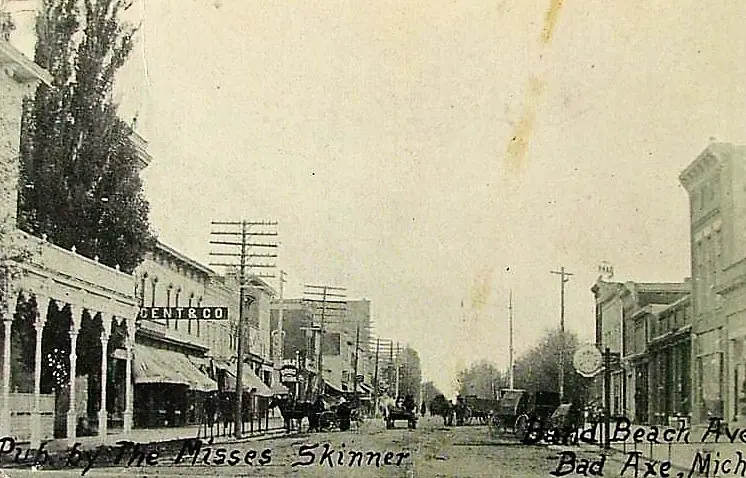 This old Bad Axe postcard was estimated to be from about 1909 shows the view down Sand Road in Bad Axe Michigan. The Masonic temple on the left is the tallest building and a notable landmark even today.
The front of the postcard shows it was "Pub by The Misses Skinner" which gives its only clue to who might have taken the shot. We found a couple of collectible postcards for sale with the same publishing marks. All the postcard shots were taken along the same street.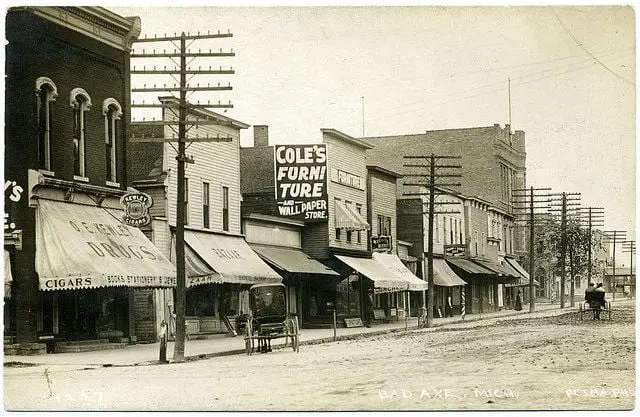 Here is another postcard shot that was taken about the same time period. We don't see a single motorcar but the electrical wire poles are unmistakable signs that the picture was taken in the very early 1900s. Note that Sand Road is unpaved.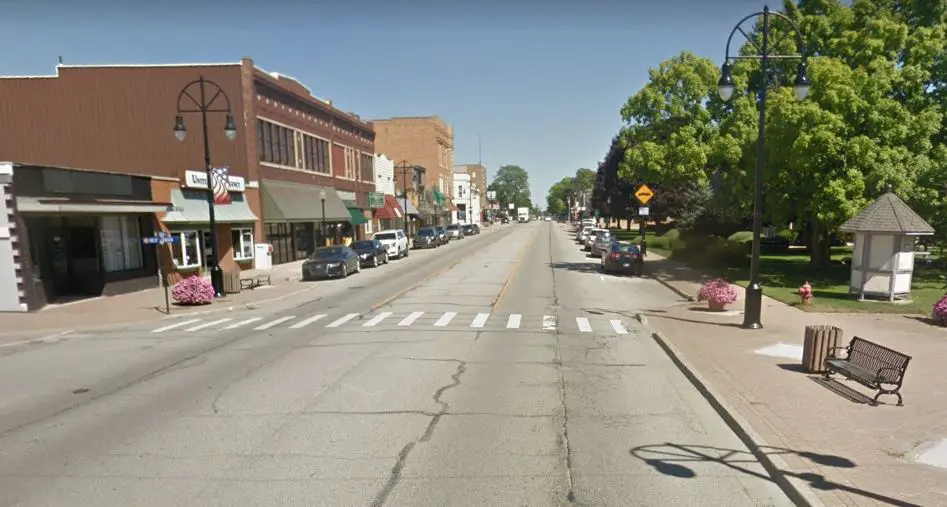 Today the same look is vastly different but some buildings and elements of the early 1900s still are evident.
The Pesha Postcards of Michigan scenery
Many of the postcard views we see today were published by the Pesha Postcard Company in Marine City, Michigan. These postcards and photographs are highly sought by postcard collectors of Great Lake memorabilia.
Louis Pesha was killed in 1912 in a White steam car accident. His wife Lena continued to operate the Pesha Postcard company until the 1920s. Unfortunately, many of the glass negatives of Pesha's work was destroyed.
Related Reading and Bad Axe Postcard Exploring