Sebewaing Supported the Lubering Era of the Thumb
Sebewaing history began just before the lumbering era in Michigan's Upper Thumb. The Village was founded in 1845 by Rev. John J.F. Auch, a Lutheran Minister ordained by the Michigan Synod of the Lutheran Church. Lumbering from 1860-1880 resulted in sawmill boom towns all along the shoreline. Sebewaing was no exception. While it did not benefit from the proximity of being on Lake Huron like Sand Beach, (later named Harbor Beach), or having a deep river outflow like Caseville, Sebewaing history was a rich hunting area by native Americans and natural outflow to Saginaw Bay by the Sebewaing River predestined it as a natural gathering spot.
While researching another topic. I ran across these rare pictures taken in the Sebewaing River area in the late 1800s. I was surprised such large ships could enter as the early plat maps show only a narrow river entrance into the town. It turns out that Sebewaing was a bit of a shipbuilding and repair site. It's yet another bit of history to savor. If only for a moment
---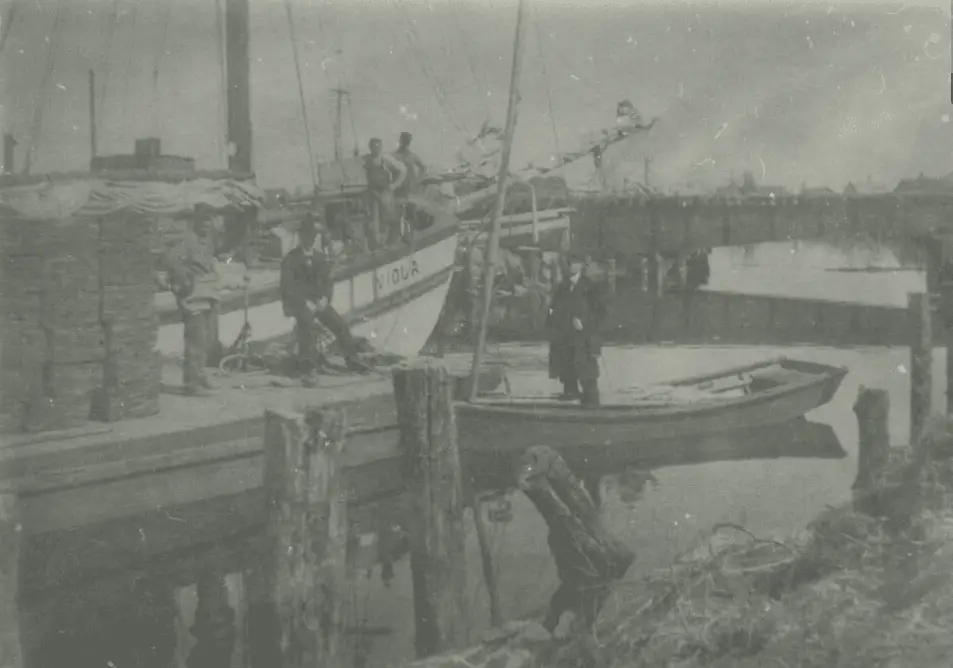 Schooner Viola in Sebewaing harbor. Source: Ralph K. Roberts
---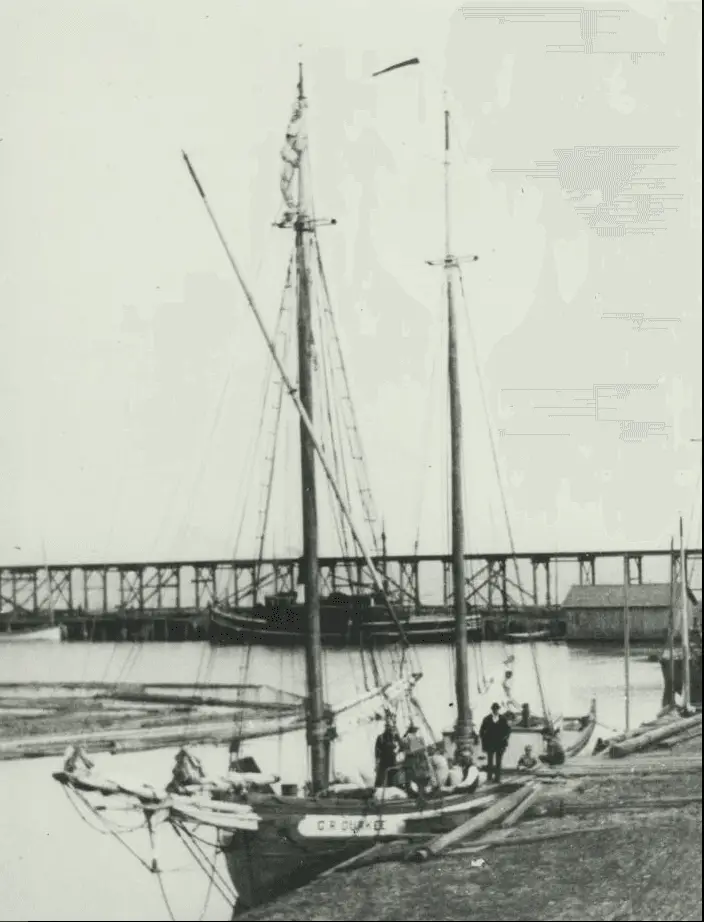 Schooner  G.R. DURKEE, 1887, attributed to being taken in Sebewaing. (Doubtful) Dowling Collection, University of Detroit – Mercy
---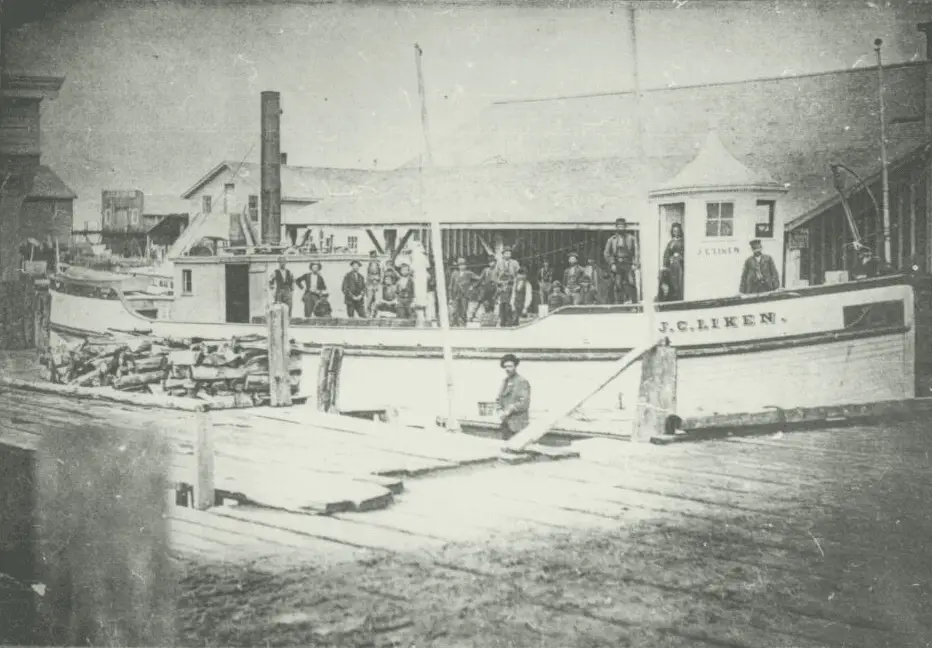 Steambarge J.C. Liken 1873, taken in Sebewaing. Source: Ralph K. Roberts 
---
Related Reading for Sebewaing History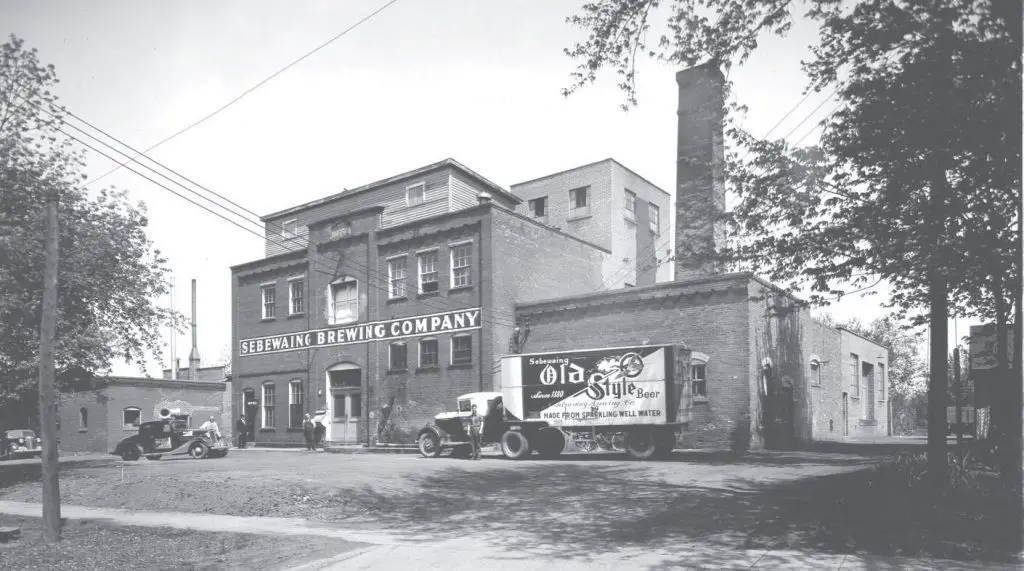 The Amazing History Of Sebewaing Brewing Company – Sebewaing Brewing Company was a local Michigan beer company that served the Michigan Thumb market. The brewery operated from 1880 to 1966. Today the cans, labels, and paraphernalia are collectors' items.
7 Unique Things To See And Do Near Sebewaing Mi – Sebewaing is a charming small town on the shore of Saginaw Bay in Michigan's Thumb. We found 5 neat things to do in and around Sebewaing Mi.
Michigan Indian Chief Standing Oak Defeated The Fox Tribe Near Sebewaing – Chief Standing Oak ruled the tribe of Chippewa Indians, living near Kilmanagh between the Sebewaing river and Shebeon creek. He led his tribe in a fierce battle with the Fox.
The Sebewaing Michigan Coal Mines – Michigan discovered coal near Jackson in the 1830s. Further north coal operations started near Saginaw in the 1850s. Peaking during WWI, Sebewaing had coal mining operations up until the early 1900s. The last coal mine was closed in 1952.
Sebewaing Railway Depot – An Astonishing Economic Center Of The Western Thumb – While neglected, with broken windows, faded peeling paint, and vines almost covering one end, this historic depot helped make the region an economic powerhouse for the eastern shore of the Thumb for decades
---