A press release by the Huron County Sheriff's office noted an 81-year-old man in Sherman Township, Michigan, found himself in a life-threatening situation when he was driven over by his own driverless 8N Ford Tractor. The driverless tractor incident occurred yesterday (8/16) at 3:21 pm on Leppek Road in Sherman Township. This detailed account explores the accident and the rescue that followed.
Featured Image : Mulad, CC BY 2.0, via Wikimedia Commons
The Emergency Call
Huron Central Dispatchers received an incomplete emergency call from the victim. Hindered by poor cellular service at the Leppek Road address, the call was abruptly cut off. The dispatchers were left with an uncompleted call for help, knowing only that an emergency was unfolding but lacking vital information.
How The Accident Happened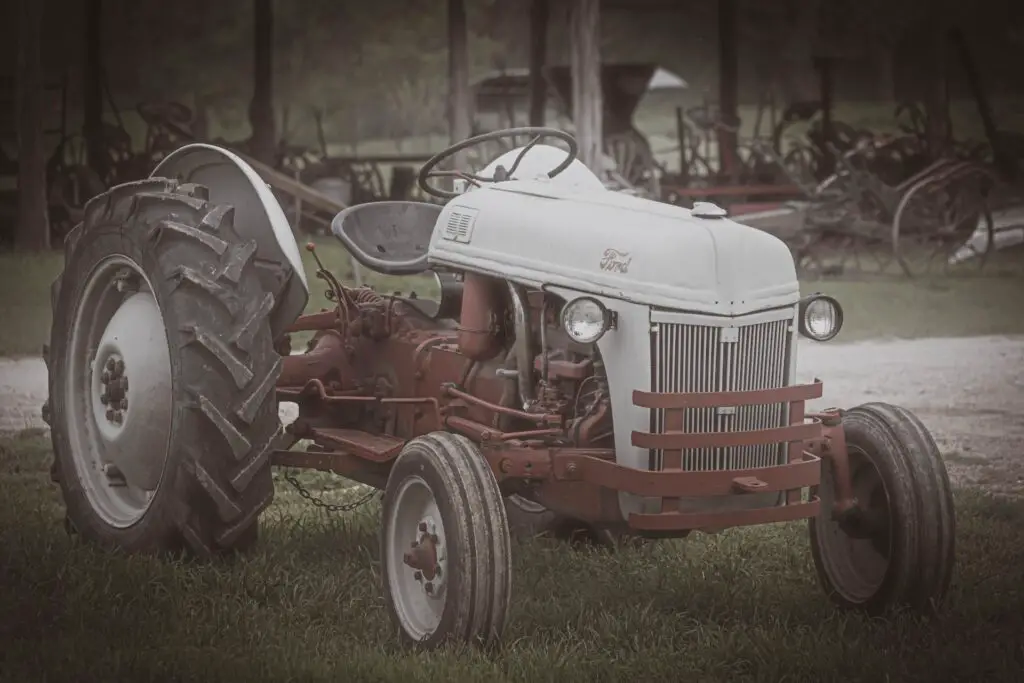 The victim had been operating the Ford tractor when it stalled due to a starter issue. In an attempt to restart it, he got off the tractor and jumped the starter at the solenoid. Unaware that the tractor was in gear, he inadvertently set it in motion. When it started, the tractor drove over him, continuing on for a bit before stalling again. The victim was left injured on the ground but managed to call for help.
A Timely Rescue
A passing farm tractor operator noticed the victim lying on the ground and stopped to investigate. Realizing the gravity of the situation, he was able to contact dispatch with more complete information. His timely intervention allowed the dispatchers, who were already working on sending emergency responders to the scene, to act quickly.
Medical Assistance
The victim was initially transported by Central Huron Ambulance Service to Thumb McLaren. Assessing the severity of his injuries, medical professionals decided to have him flown to an out-of-county hospital for specialized treatment.
Agencies Responding
Several agencies collaborated in the rescue operation:
Huron County Sheriff's Office: Coordinated the response
Sherman Township Fire Department: Assisted on the scene
Sigel Township Fire Department: Provided additional support
Ubly Police Department: Assisted in managing the situation
Driverless Tractor A Rare Event
This driverless tractor incident serves as a stark reminder of the potential dangers associated with farm equipment. The quick response by the passing tractor operator and the seamless collaboration between emergency services played a crucial role in saving the victim's life.
Related Stories on Thumbwind
Swing with the Bill Denbrock Big Band: Free Concert at Gallup Park, Port Austin
Staying Safe from Harmful Algal Blooms – Map of Michigan Hot Spots
Decoding the Serpent – Michigan Snakes at Huron County Nature Center
Lake Township Proposes To Eliminate Airbnb and Vrbo Short-Term Rentals