Despite overwhelming opposition from a public hearing last month, the Lake Township Planning Commission proposes to eliminate Airbnb and Vrbo short-term rentals (SRT) except in areas zoned as a business.
See Lake Township Planning Commission Faces Withering Comments of By Local Residents Over Proposal to Ban Airbnb and Vrbo Short-Term Rentals.
There is a Planning Commission Public Hearing tonight, June 27, 2023, at 6:00 P.M. at the Sleeper State Park Outdoor Center 6435 State Park Road.
We reviewed the recommendation and generated a summary of the proposal. You can view and download the proposal on the Lake Township site.
Lake Township Proposes Short-Term Rental Zoning Changes
Lake Township in Huron County, Michigan, is considering significant alterations to its zoning ordinance, specifically about short-term rentals (STRs). STRs are defined as homes, cottages, or cabins rented out for less than 30 consecutive days at a time. The crux of the proposed changes: limiting STRs to certain designated areas.
History of Short-Term Rentals in Lake Township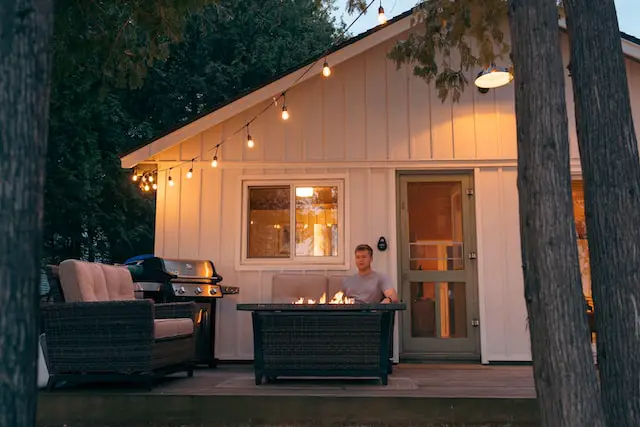 Historically, Lake Township has permitted STRs only within commercial or business districts, and this stance is more than 50 years old. Now, the township aims to underscore the status quo by declaring STRs outside these districts as "unlawful." Any STRs presently operating, unless they were already lawful or located in the designated districts, would have to cease operations under this proposed amendment.
Lake Townships View of SRTs
The township's rationale centers around preserving the harmony and value of residential areas. STRs, viewed as commercial activities, can potentially disrupt the peace and quiet of residential neighborhoods, leading to the devaluation of nearby properties. Renters might not respect the property as homeowners do, exacerbating neighborhood concerns.
The transient nature of STRs could also introduce regular disturbances, as new renters frequently come and go. It's also common for STRs to be rented by multiple families simultaneously, contradicting the single-family occupancy typically allowed in residential zones. Moreover, being unfamiliar with local regulations and customs, STR renters could unknowingly violate ordinances.
Lake Township acknowledges the economic benefit an STR brings to the property owner. However, they argue that the potential negative impact on the values of neighboring properties, and the wider community, outweighs this benefit.
Lake Township Lacks Enforcement Resources
There's also a concern about resources. Being rural and semi-rural, Lake Township doesn't have the capacity to effectively oversee STRs. It lacks a dedicated police department and relies on part-time fire department staff. So, the burden of addressing STR-related issues could stretch its resources thin.
The township, however, is proposing a grace period until December 31, 2024, allowing current STR operators time to halt operations. This aims to cause minimal disruption, especially for those who have made reservations in advance.
Short-Term Rentals Restricted to Specific Areas
If the amendment passes, STRs will only be permitted in B-1 Local Business and RB Residential Business zoning districts. Any single-family dwelling in other zones could be rented out for no more than 14 consecutive days in a calendar year.
The proposal is still in the discussion phase. Once the ordinance is finalized and passed, it will become effective seven days after appearing in the newspaper.