We have encountered many folks who have come up to the Upper Thumb for their entire lives but never have seen these top ten sites. How many have you been to?  Michigan sightseeing in the Upper Thumb is worth checking out and let us know if you have a "must-see" from the tip of the Thumb.
Map of Sightseeing Spots
#1 Turnip Rock Near Port Austin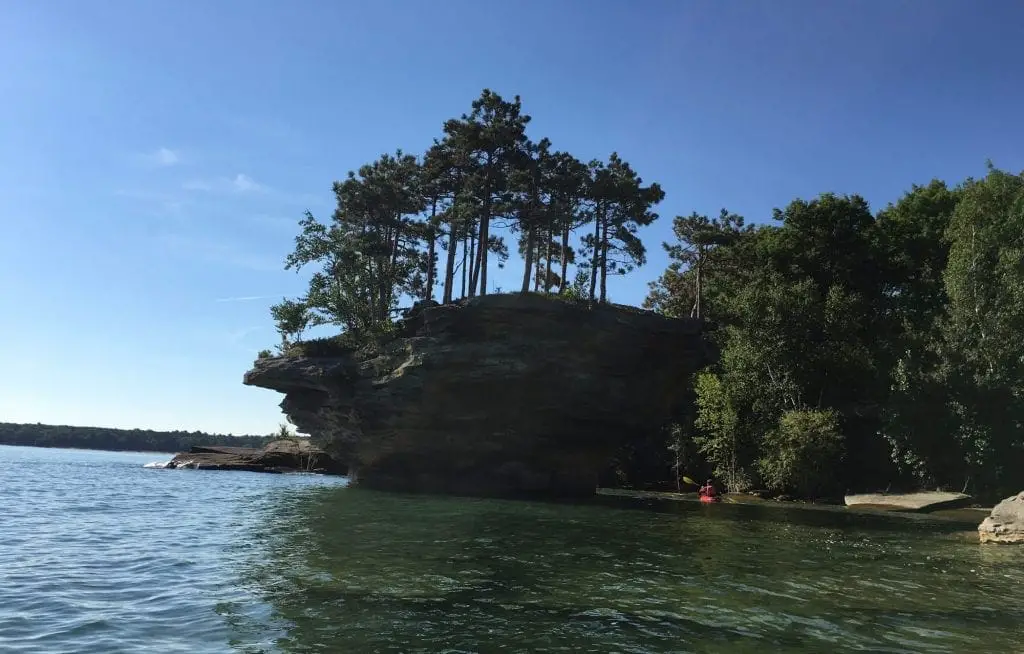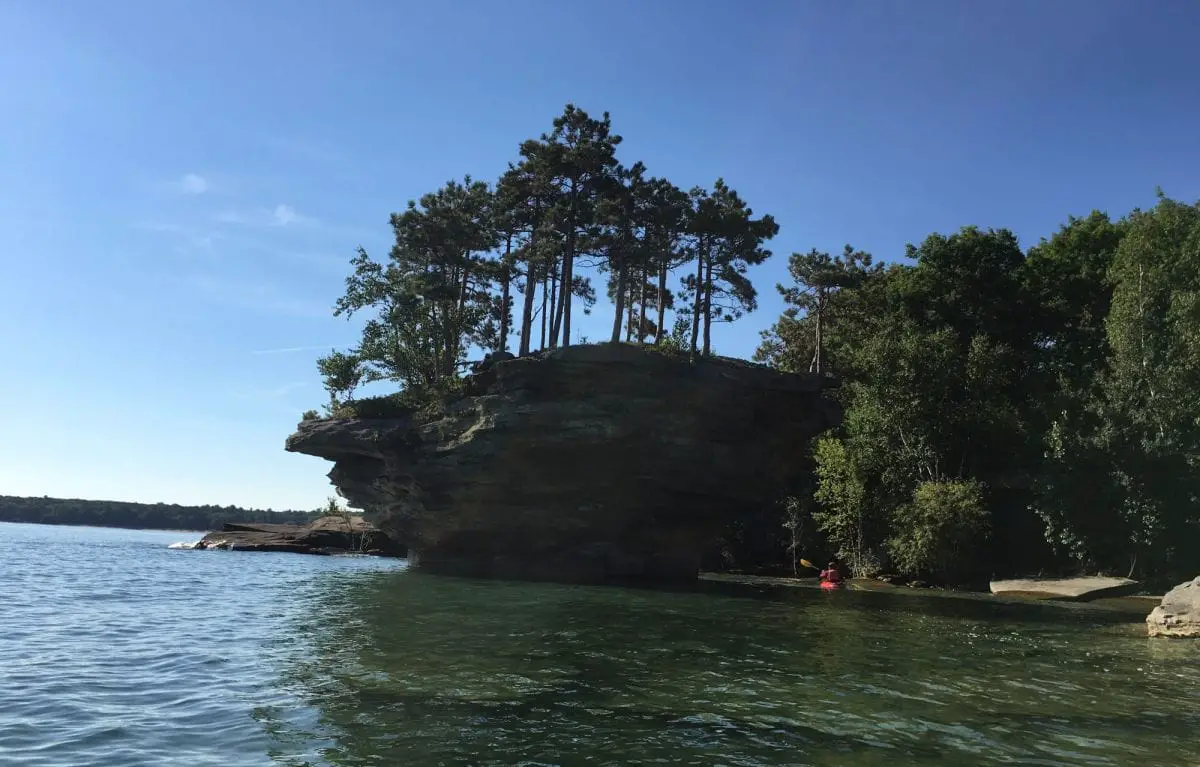 Turnip Rock – Your Michigan sightseeing isn't complete without a visit to this small geological formation. It is a limestone stack located in Lake Huron, shallow water a few meters offshore, near another notable formation called the Thumbnail. Both formations are at a small peninsula in Pointe Aux Barques Township, which is the extreme tip of The Thumb.
Turnip Rock has been severely undercut by wave action so that its top has a significantly larger cross-section than its base. Its consequent unusual form, reminiscent of a turnip, has made it an attraction for viewing by canoe and kayak. It's only accessible from the water as it's privately owned and not open to the public. Port Austin, the nearest large community, is the usual base for kayaking trips to Turnip Rock.
#2 The Ark – Larger than Life Living History
A dilapidated barn from the late 1800s, carefully taken apart piece by piece, has been rebuilt by Detroit artist Scott Hocking as a huge wooden ark.
Originally conceived as an "Emergency Ark," the project plays into Hocking's fascination with mythic forms and structures from the ancient world.
"Many of Scott's projects are in hidden spaces, where you can't necessarily see them," one enthusiast noted. "But this is enormous — and so visible. I drove in from the east and could see right away the great presence it will have in that landscape."
With its nearby Michigan Barn Art, Port Austin has become the acknowledged hub of artistic activity in the Upper Thumb. In the Ten Barns in Ten Years project, the area is becoming a true artist colony. The works have recently been featured in PBS News Hour.
#3 Caseville Breakwall
Caseville Breakwall – It's one of the few break walls anywhere that encourages you to walk out and take a look at the bay up close. You can fish, walk and catch a cool breeze on this 1/4 mile sprig of concrete and stone out into Saginaw Bay.
Watch the boats come in and out in the early morning and late afternoon. However, ifs it's stormy be prepared to get wet.
In 2018 Caseville updated the breakwall area with a new seawall, kayak launching dock, and fishing boardwalk. It's a great stop to stretch your legs when Michigan sightseeing.
#4 Charity Island Lighthouse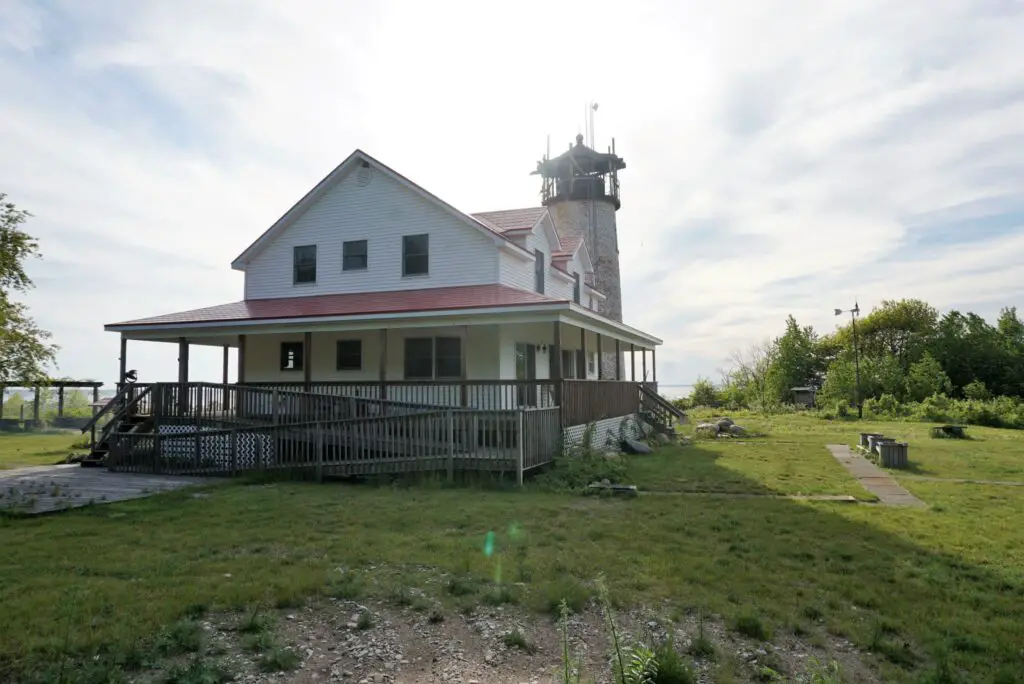 It is also called Big Charity Island; it is the largest island in Saginaw Bay, off of Lake Huron. The island is 222 acres in area and has about 3 miles shoreline. Lake mariners named the island for its location, placed 'through the charity of God' at the entrance to Saginaw Bay midway between the city of Au Gres, Michigan, and "The Thumb."
Geologically, the island contains pockets of chert that are believed to have been quarried by Native Americans. Offshore, the gravel reefs to the south create a shallow-water channel separating Charity Island from its smaller neighbor, Little Charity Island.
The area between the two islands is a favorite spot for fishing. On the northeast end of the island, a small bay is lined with limestone bedrock, offering good holding ground as a place to anchor during storms. The harbor of refuge is accessible by small boat, though access is controlled by the U.S. Fish and Wildlife Service.
The island also contains an 11-acre  pond, literally a 'lake within a lake', fed by springs.
#5 Port Austin Lighthouse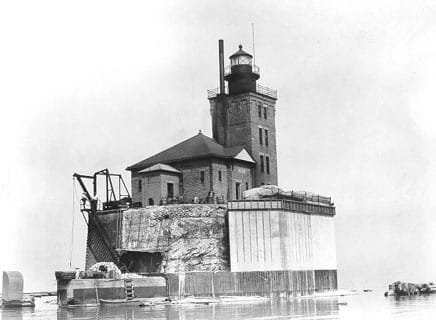 Port Austin Lighthouse – Is a lighthouse off the shore of Lake Huron, about 2.5 miles north of Port Austin, Huron County, Michigan, sitting on a rocky reef,  which is just north of the tip of the Thumb and a real hazard to navigation. The light was first lit in 1878, and its pier was modified in 1899. It is still operational and is automated.
The foundation materials are a pier, and the tower is constructed of yellow brick with buff markings. It is an octagonal, 60-foot tall tower with an attached keeper house. In 1985 the lens was replaced by a 12-volt solar-powered Tideland Signal 300 mm acrylic optic, eliminating the need to maintain the submarine cable.
#6 Pointe Aux Barques Lighthouse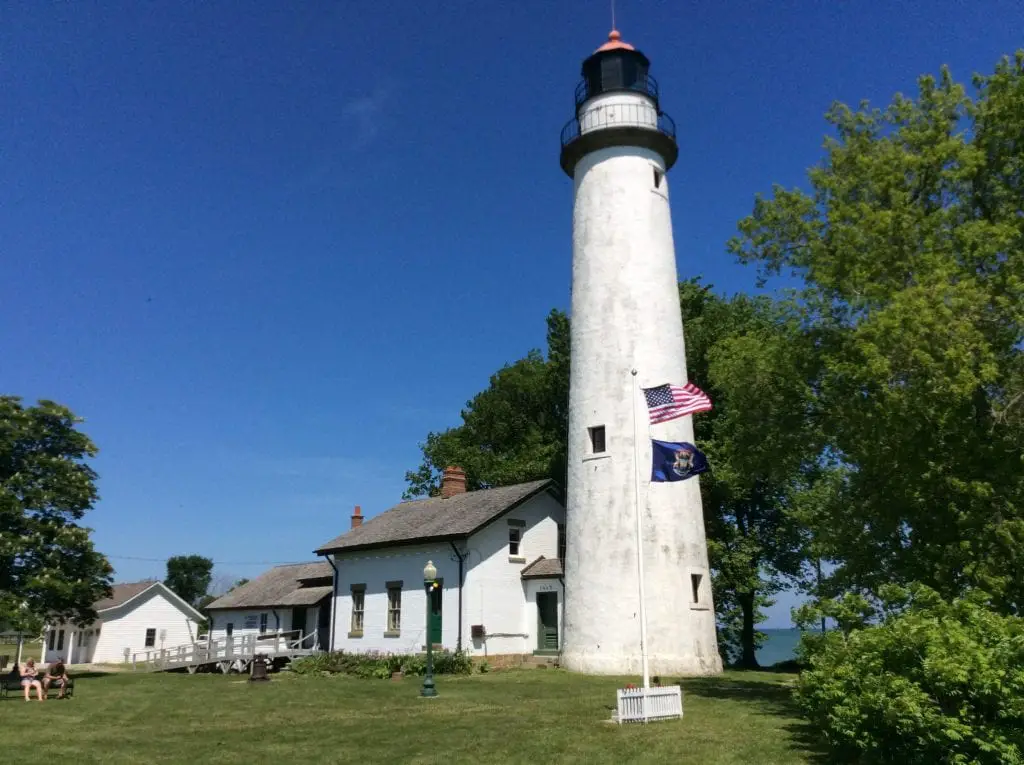 Sightseeing in Michigan's Thumb isn't complete without stopping at one of the lighthouses. The Pointe aux Barques Lighthouse ranks among the oldest lighthouses in Michigan. It is an active lighthouse maintained by the US Coast Guard remotely, located in Lighthouse County Park on Lake Huron near Port Hope, Michigan, in Huron County. "Pointe aux Barques" means 'Point of Little Boats,' a descriptor of the shallow shoals and reefs that lurk beneath these waves, presenting a hazard to boats as they round Michigan's Thumb.
The lighthouse is famous for another reason too. The first female lighthouse keeper in Michigan. In 1849, Catherine Shook was appointed the first female lighthouse keeper in the State of Michigan. She replaced her husband as keeper of the Pointe Aux Barques Lighthouse after his vessel capsized and drowned. When Peter Shook died, he was survived by his wife Catherine and their eight children.
#7 Port Austin Farmers Market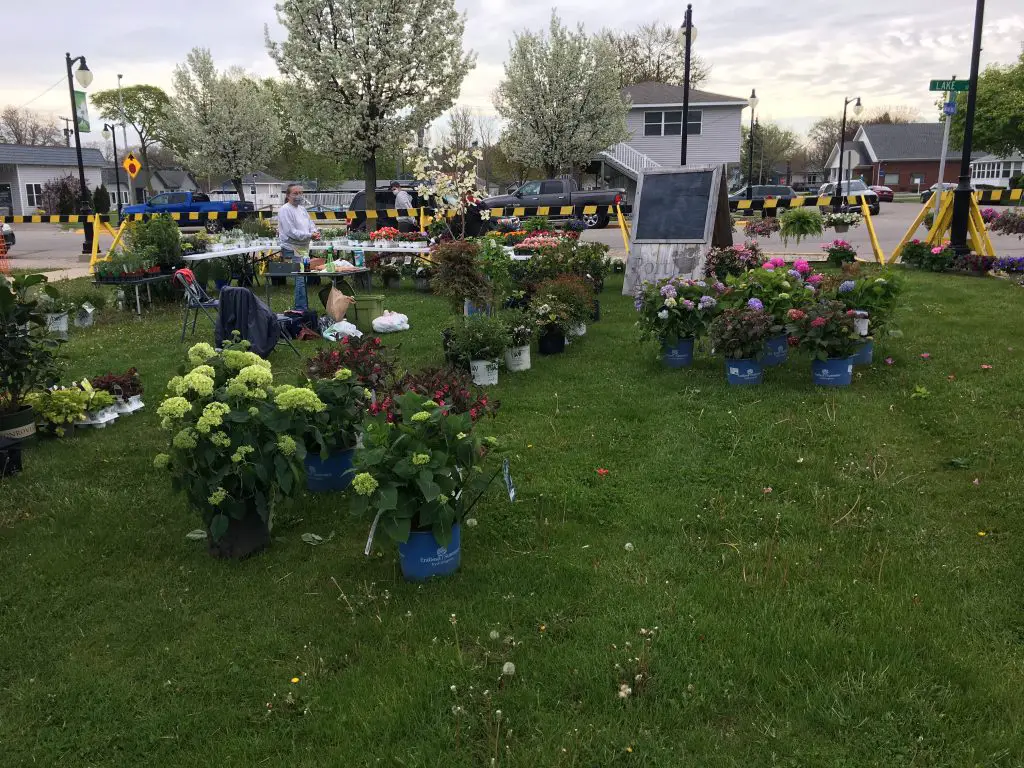 One of that state's largest ongoing farmer's markets in Michigan. Every Saturday, farmers, local artists, and artisans offer a unique blend of local flare for each weekend. Be ready to walk as parking is at a premium in this small town. Enjoy an early Bloody Mary at the" Bank" and proceed to get your weekend stock of fresh corn, vegetables,  local fruit, and an amazing assortment of local craftsmen offering clothing, rugs, collectibles, to furniture. The market is open each Saturday through mid-October.
#8 Octagonal Barn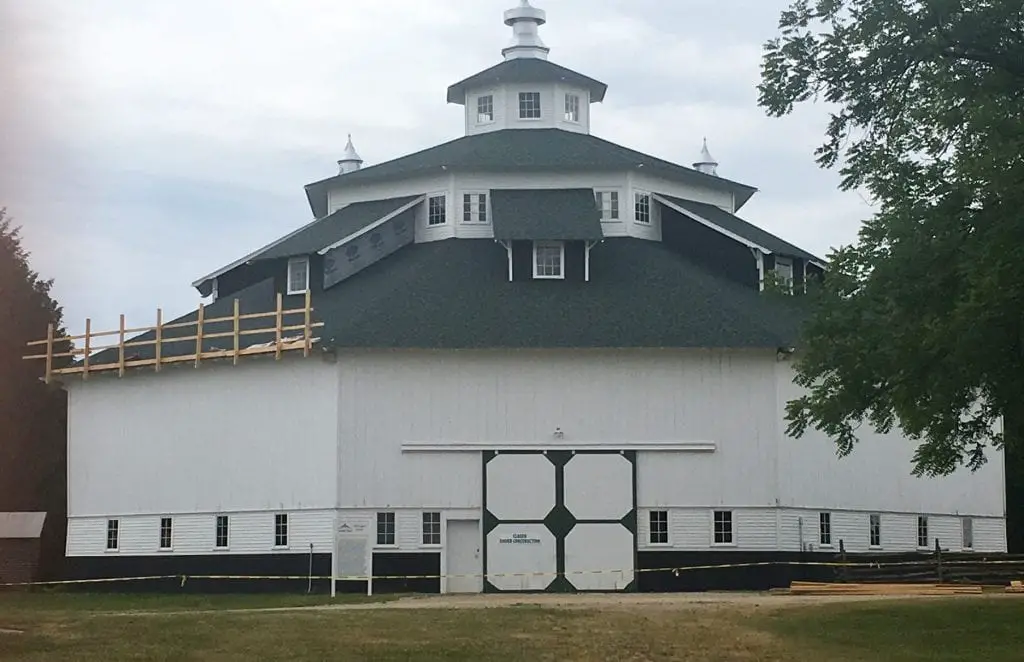 A must-do when Sightseeing Michigan's Thumb is the Thumb Octagonal Barn. The structure is a historic and unique barn located outside Gagetown, Michigan. It was built in 1924 by local businessman James Purdy. 
The Michigan Department of Natural Resources bought the property from the bank in 1991 to be incorporated into the adjacent Gagetown State Game Area. The farm buildings, including the octagon barn, had fallen into disrepair and were in danger of demolition. Local citizens banded together and organized the first Octagon Barn Festival in 1994 to raise funds to repair the barn. The Friends of the Thumb Octagon Barn was formed that year.
After the barn, historic farmhouse, garage, and electric power plant were restored, other buildings were moved or built on the old Purdy farm. It moved to the site where a one-room schoolhouse and grain elevator. New construction included a schoolhouse museum, a large multipurpose building, a covered bridge, and a sawmill. A blacksmith shop is planned.
#9 Sanilac Petroglyphs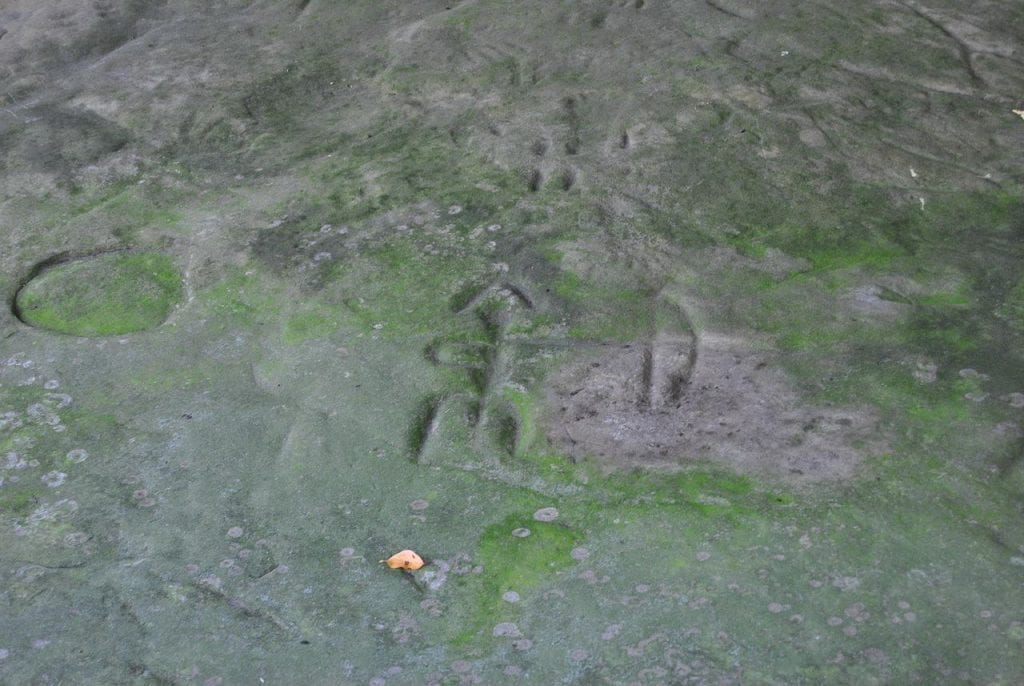 The Sanilac Petroglyphs historic site is located near Cass City. Take M-53 to Bay City-Forestville Road and proceed east to Germania Road. Head south one-half mile on Germania; the site is on the west side of the road. 
The carvings, known as petroglyphs, were discovered by residents after a fire swept through the area in 1881 and revealed rocks bearing the designs. Because they are made in relatively friable sandstone, geologists have determined that the carvings were made 300 to 1,000 years ago, dating back to the Late Woodland Period. The Bow Man, believed to represent a hunter, is the most well-known of the Sanilac Petroglyphs, rock carvings etched into a sandstone outcrop. This unique site is a highlight on our sightseeing Michigan's Thumb list.
#10 Sand Point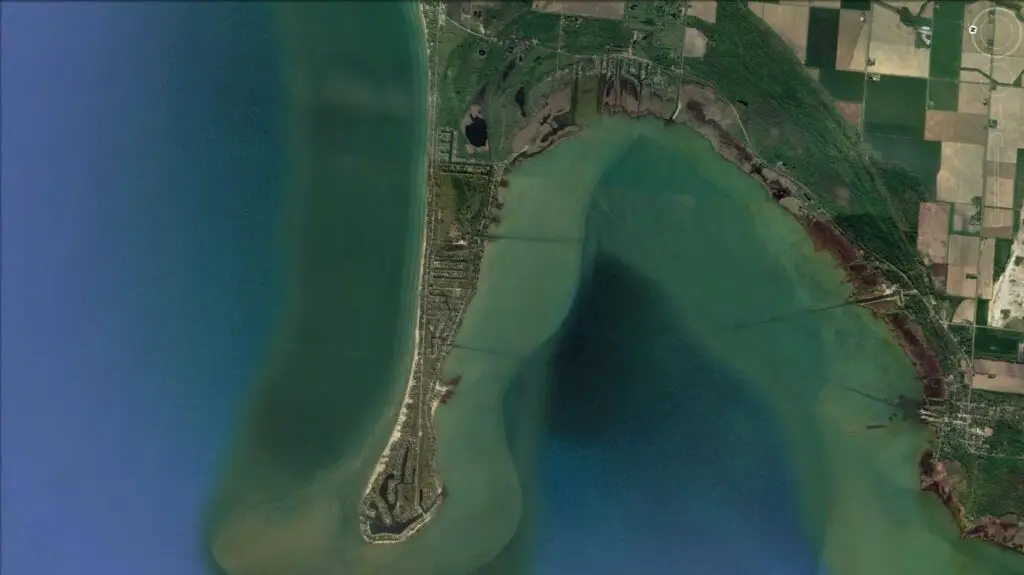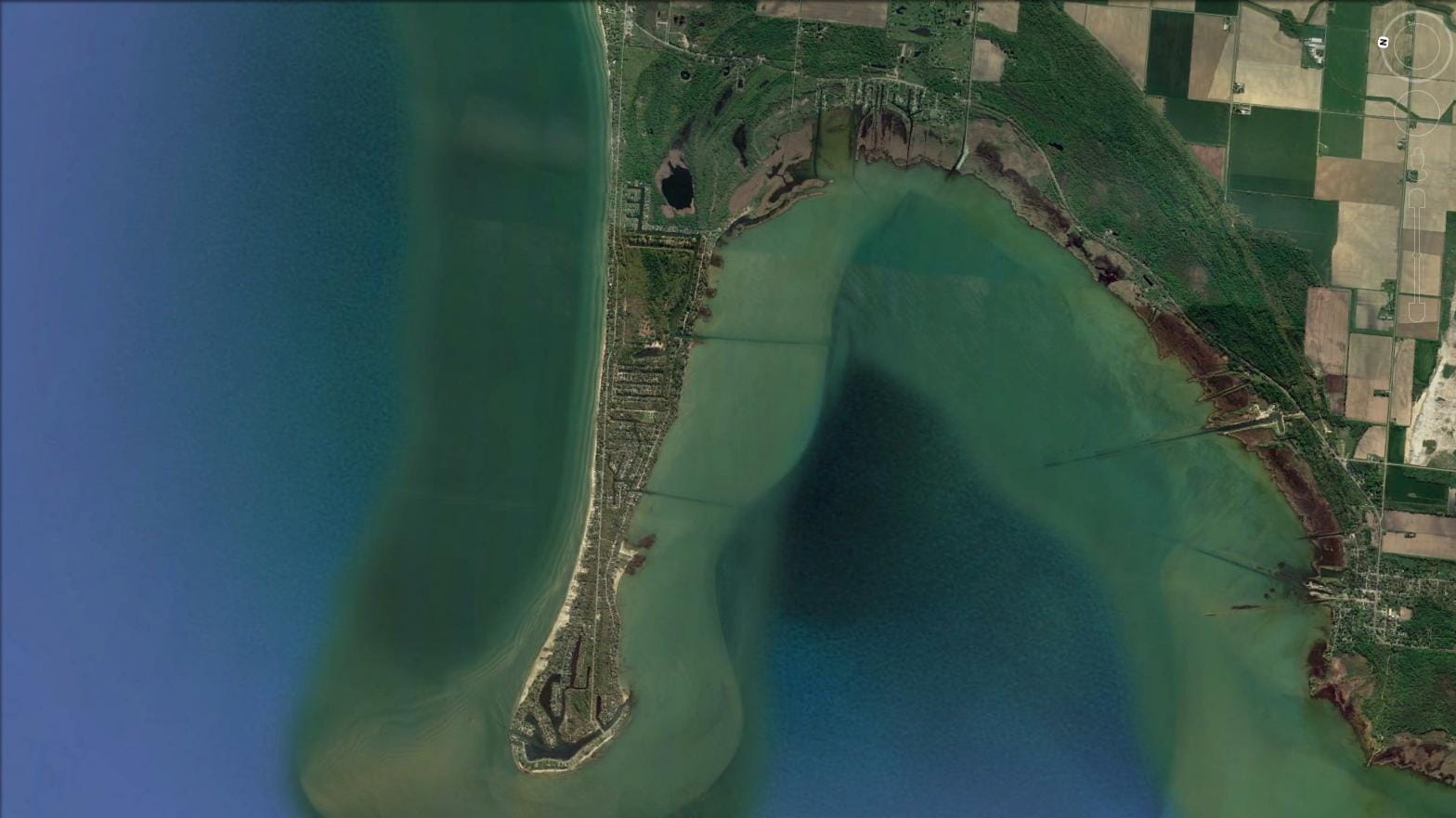 The Sand Point Nature Preserve is one of the most critical protected coastal lands in the Saginaw Bay Watershed, and probably one of the most important in the Great Lakes. Through the North American Wetlands Conservation Act the Saginaw Bay Herpetological Survey found Sand Point Nature Preserve to be the most biologically diverse site along the Saginaw Bay shoreline.
---
Related Exploring in the Thumb
---