Michigan is home to some truly unique and charming roadside attractions, including not one but two tiny churches that both claim to be the smallest in the state. The Wayside Chapel in Evart and the Rimwood Chapel in Hersey are pint-sized places of worship that have captured the hearts of locals and visitors alike. This article will compare and contrast Michigan's tiny chapels and examine their claims to the title "Smallest Church in Michigan."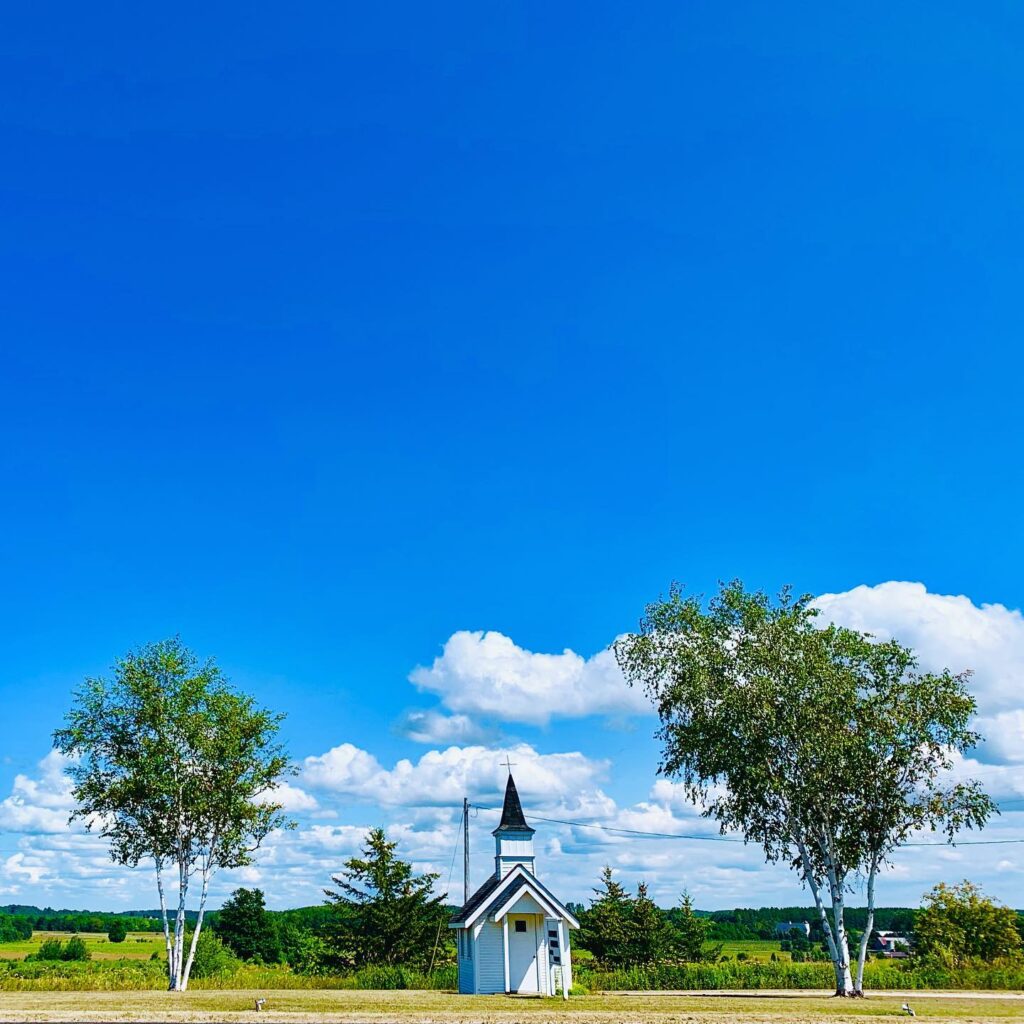 Featured Image Courtesy of weavingalchemy
Size Matters: Comparing Dimensions
The Wayside Chapel in Evart boasts a modest size of 12 feet by 14 feet, with a seating capacity for eight people. This cozy space features a simple white wooden frame, a quaint steeple, and a beautiful stained glass window.
On the other hand, the Rimwood Chapel in Hersey claims to be the smallest usable chapel in Michigan, with a size of just five-by-eight feet and seating for only three people. This even tinier space offers visitors an even more intimate and personal experience.
Based on these dimensions, it appears that Rimwood Chapel has a stronger claim to the title of "Smallest Church in Michigan" in terms of its usable space.
History and Heritage of Michigan's Tiny Chapels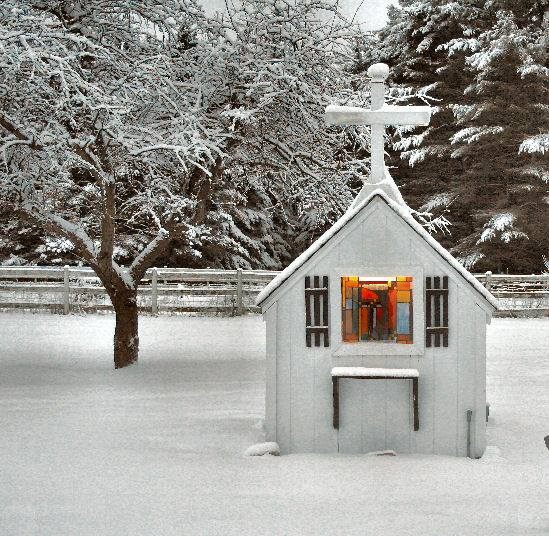 The Wayside Chapel was built in 1968 by the Culhane family as a private place of worship. Over time, it became a beloved local attraction and a popular stopping point for travelers exploring the Osceola County area.
The history of the Rimwood Chapel in Hersey is less well-known, with limited information available about its origins or the motivations behind its construction. As a result, it's difficult to directly compare the two churches in terms of their historical significance.
Accessibility and Public Use
The Wayside Chapel and Rimwood Chapel are open to the public, welcoming visitors to explore their tiny interiors and experience the charm of these miniature sanctuaries.
The Wayside Chapel has hosted numerous weddings, baptisms, and prayer services over the years. Due to its limited seating capacity, however, couples looking to tie the knot or conduct a baptism at the chapel must be prepared to accommodate a small guest list.
Given the even smaller size of the Rimwood Chapel, hosting any formal ceremony or service would be even more challenging. With seating for just three people, it may be better suited for individual contemplation or tiny gatherings.
Divine Design: The Wayside Chapel's Architecture & A Nod to Rimwood Chapel's Charm
While the Sistine Chapel might have its renowned frescoes, the Wayside Chapel boasts a beautifully simplistic white wooden frame design. The chapel features a steeple that could give any storybook church a run for its money. And remember the stained glass window that adds a touch of colorful elegance to this petite powerhouse of prayer.
In contrast, the Rimwood Chapel in Hersey, Michigan, presents an equally charming, albeit even smaller, architectural design. Despite its minuscule size of just 5 feet by 8 feet and seating for three, the Rimwood Chapel offers a complete and finished interior. With a church pew, lights, carpeted floor, and knotty pine walls, this tiny sanctuary has all the trappings of a regular chapel or church. The attention to detail and clever use of space makes the Rimwood Chapel an impressive feat of design ingenuity.
The exterior of the Rimwood Chapel is also noteworthy. The tiny structure is illuminated at night, with exterior lights shining 24/7, making it a beacon of warmth and serenity in the darkness. This thoughtful touch adds to the chapel's charm and appeal, making it a truly special place to visit and appreciate.
Location and Roadside Appeal of Michigan's Tiny Chapels
The Wayside Chapel is located along U.S. Route 10, making it an easily accessible attraction for road-trippers and tourists exploring the region. The chapel is surrounded by lush greenery and sits on a picturesque plot of land, adding to its appeal as a unique roadside destination.
Atlas Obscura denotes the Rimwood Chapel, 4 miles southeast of Hersey, Michigan. At 23981 160th Ave, hours are 9 am until 7 pm daily, which may make it less well-known and less frequently visited than its counterpart in Evart.
Final Thought On A Comparison of Michigan's Tiny Chapels
Regarding the title of "Smallest Church in Michigan," the Rimwood Chapel in Hersey seems to have a stronger claim based on its dimensions. However, the Wayside Chapel in Evart has a richer history, more accessibility, and greater public use, making it a more prominent attraction in the region.
Both tiny churches offer a unique and charming experience for visitors, showcasing the creativity and dedication of the local communities that built and maintain these pint-sized places of worship. Regardless of which one holds the official title, both the Wayside Chapel and Rimwood Chapel are well worth a visit for those seeking a quirky and memorable roadside attraction in