Allegan County Michigan, is a great place to visit. With its rolling hills, pristine lakes, and delicious cuisine—it's easy to see why Allegan County is one of the most popular destinations in West Michigan! It's also home to many unique experiences that can't be found anywhere else. If you're planning a trip to Allegan County or are just curious about what this incredible place offers, read on for my top picks.
Feature picture of the Cook Oil Gasoline Station at the John Pahl Historical Village provided by Jonathan Mast
Table of Contents
Map of Allegan County Michigan
Terrific Attractions Await You in Allegan County Michigan
There are many attractions in Allegan County, Michigan, to amuse and satisfy families with teens and families for simulation and adventure; here are a few of our favorites.
About The Allegan County Fair
The Allegan County Fair is located in western Michigan, about 45 minutes south of Grand Rapids. Allegan County was first formed in 1831 and lavishly celebrated its 170th anniversary. The fairgrounds were created with at least some entertainment for the locals, but no one could have imagined that the fair would become a venue for mass events worldwide. Today it hosts festivals, fairs, charity concerts, auctions, and exhibitions, where everyone can touch an antique available only here. Thus, when is the Allegan County Fair announcing the next celebrity performance on its nearly 4,000-meter-long grounds?
In the future, it is planned to open such exciting attractions as "Alien Abduction Simulator," which is a giant cylinder rotating at high speed and the vanishing force of gravity, as well as the second attraction called "Music Express," which is a high-speed train ride to the trending music.
Either way, renting a car to get to the venue is more appropriate. Next year, 2023, the Allegan County Fair is planned for September 8-16, so don't miss this opportunity!
Enjoy Live Music From Top Acts in the Country
The organizers of the Allegan County Fair make sure that this is a place you always want to return to, so they regularly invite famous singers and bands. This year, for example, bands such as "3 Doors Down", the Christian rock band "Casting Crowns," and country music icon "Justin Moore" attended the fair this year. Admission to the grandstands is included with your entry into the fair. However, special events may charge a separate admission. You will feel a real drive in the company of millions of idols, which is just one of the reasons to come here.
Touch the True Spirit of John Pahl Historical Village
It is a whole accompaniment of interesting old historic buildings located at the fairgrounds, and it is here that you can see the following: Administrative buildings (school, doctor's office, city hall); 
An old printing press where local publications printed articles; 
A Blacksmith shop with machinery, an eerie firehouse, and a railroad station
A vintage gas station 
Agricultural buildings. 
These buildings are well-preserved and reflect the history of the state and the United States from the mid-19th century to the early 1930s. Book yourself a private guided tour of the most intimate corners of these sites.
Find an Authentic Relic At the Allegan Antique Market
This place inspires local and foreign journalists to come here, film auction talk shows, and talk about how not to encounter fakes, but why does this place attract everyone? The fact is that there are about 500 craft, vintage goods, and antique vendors here. Shop for depression-era glassware, ceramics, furniture and dishes, musical instruments, watches, exciting books, vintage jewelry made of precious stones, and many small household items.
You can find specialists in the market for the monetary valuation of such antiques, pawn stores, and stores with restoration services for such antiques. The main auction is held every last Sunday of the month for five months (May – September) and includes several important events. Start to gather your exclusive collection of rarities from here!
Take a Dip in Lake Michigan at Oval Beach
Located just outside of Saugatuck, Oval Beach is one of the most famous beaches in Michigan for swimming, fishing, and picnicking. The sandy beach has picnic areas with shelters and fire pits. There is also a playground for kids to play on while you relax in the sun. If you're feeling adventurous, you can fish off the pier extending into Lake Michigan or enjoy a bonfire under the stars!
Take An Extreme Kayaking Trip On the Kalamazoo River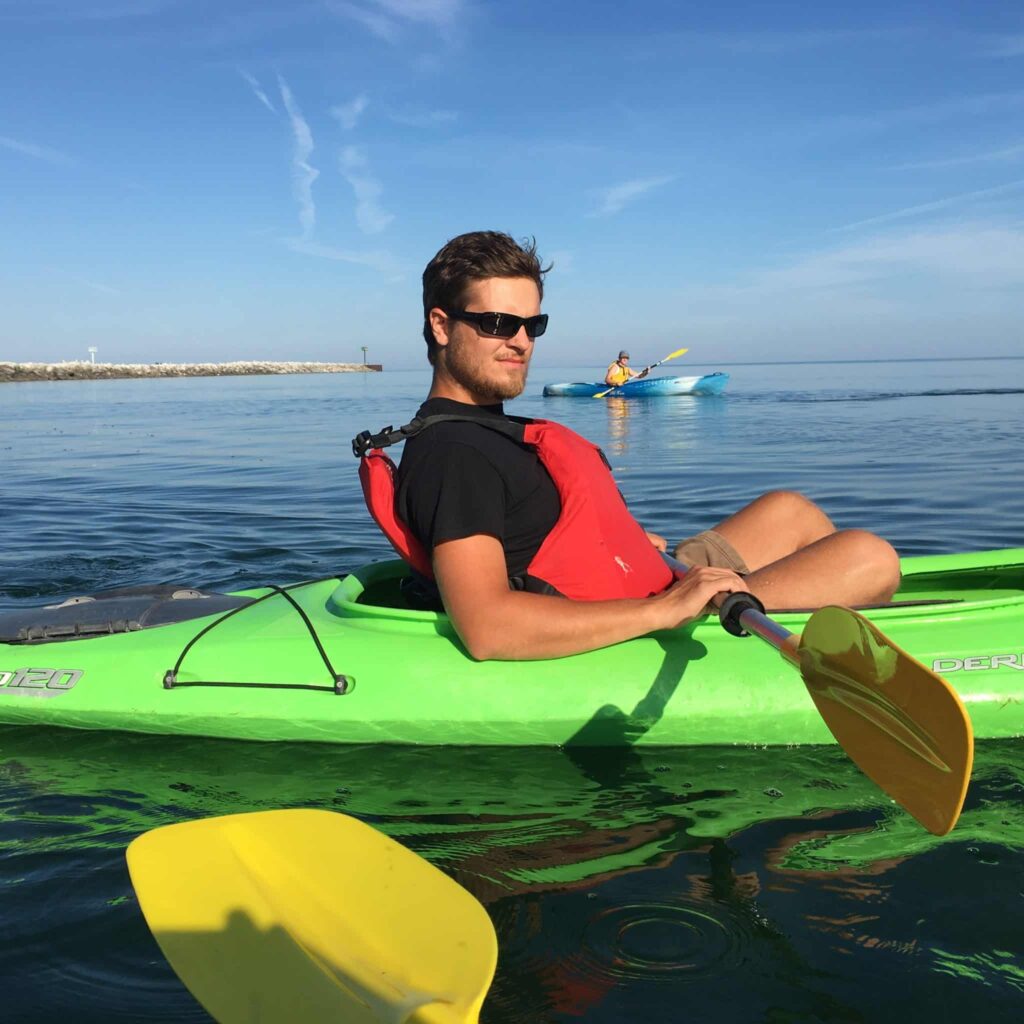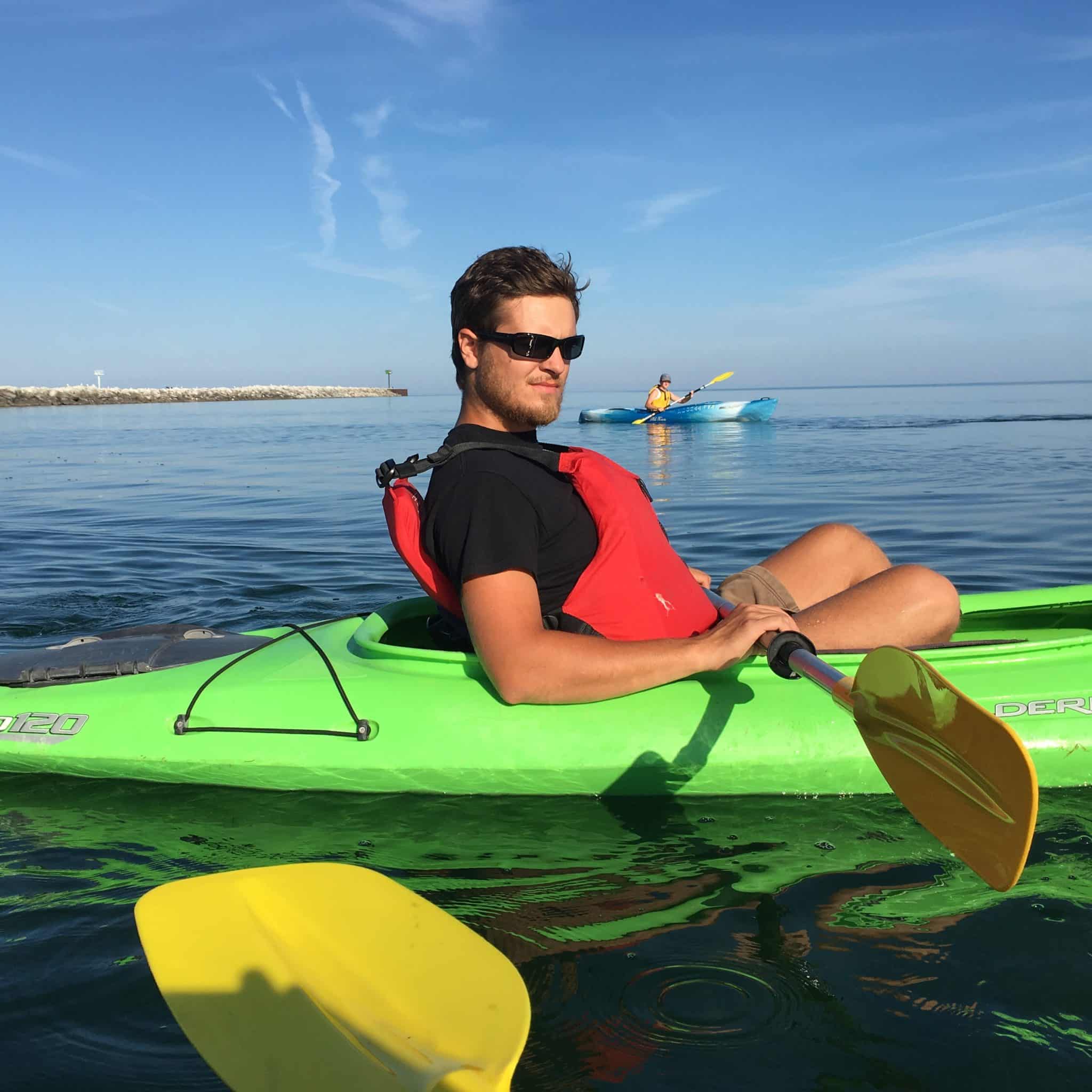 The Kalamazoo River runs through a large part of the city, and one of its widest stretches is near the famous fairgrounds.
Paddle and Explore the Kalamazoo River
The Kalamazoo River is a great place to paddle. It's clean and clear, even in the summer so that you can see fish swimming under your boat! The river also has many access points for launching your boat.
If you want to spend some time on land while you're at it, check out these great places:
Allegan County Park (Allegan): This park has campsites and cabins available if you want to stay overnight. You can also rent equipment like kayaks or bikes here!
Island Lake Recreation Area (Covert): This area offers fishing spots on its three lakes, swimming beaches, hiking trails, and more!
Getting a Workout on the Stairs on Mount Baldhead
If you want a great workout, check out Mount Baldhead. This mountain is located in Holland and is home to one of the steepest public stairways in Michigan.
The stairs are over 1,000 steps long, making them challenging even for experienced hikers. But if you don't mind a little sweat, you'll be rewarded with great views from the top! The stairway was built in 1867 as part of a quarry operation that mined limestone from the nearby land and used it to make cement blocks for construction projects throughout southeast Michigan.
Today it's open year-round so be sure to pack your hiking boots and take on this awesome hike!
Sampling Wines at Fenn Valley Vineyards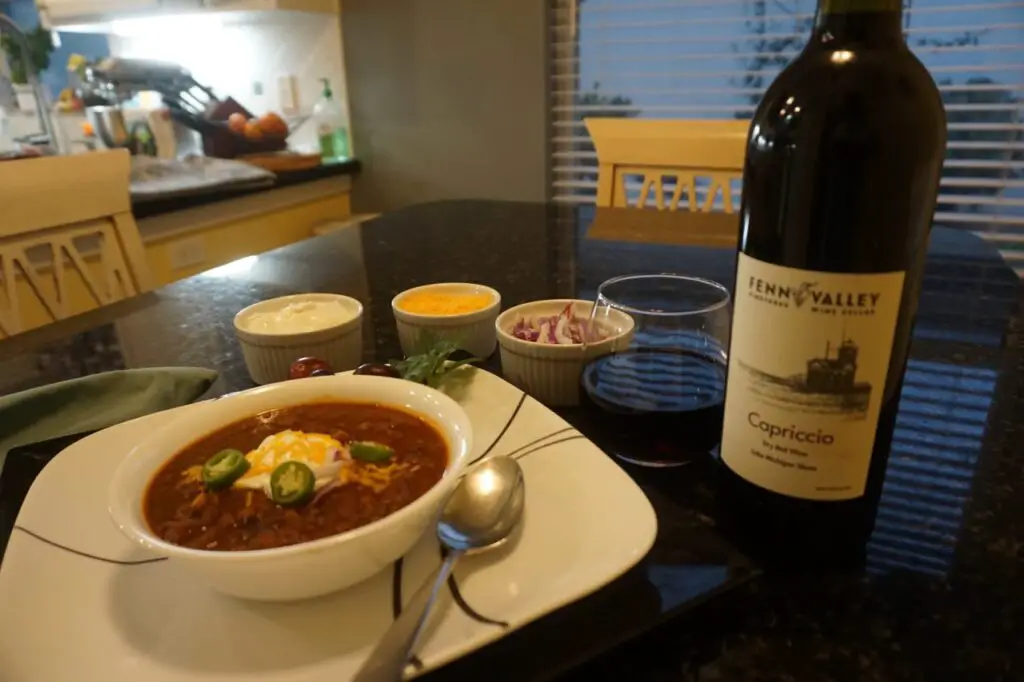 Visit Fenn Valley Vineyards to sample the wines produced by Joe and Deb Hettinger, who are a husband and wife team. The winery is located in Fennville, Michigan, which is known as one of the top ten wine regions in the country. Visitors can enjoy a variety of red and white wines that have been produced at this family-owned winery since 1976.
Searching For Local Art Deals on Butler Street
One of the best ways to explore the local art scene is by participating in the Butler Street Art Walk. The event takes place on the first Friday of each month and is a self-guided tour of Allegan County's galleries and studios. You can spend as much or as little time at each place as you want, checking out what they offer while meeting some talented artists along the way.
Take a Ride Back in Time With Saugatuck Chain Ferry
The Saugatuck Chain Ferry is a replica of the original that was built in 1853. The ferry carries passengers and vehicles across the Kalamazoo River to Saugatuck from Douglas, Michigan.
The only extant chain-driven ferry in the country is a passenger-only ferry in the Michigan resort town of Saugatuck, which is hand-propelled. The Saugatuck Chain Ferry has been in operation since 1838. Three pulleys maintain it straight while it is dragged over the Kalamazoo River. It is thought to be one of just three on the globe.
Final Thoughts on The Top Things to Do in Allegan County Michigan
Allegan County is always full of great things to do. So, if you're looking for something fun and exciting with your friends and family, check out the Allegan County Tourism website or the Allegan County Chamber of Commerce website!
The county is full of things to do, from vineyards and wineries to specialty restaurants and breweries. There's always something new to try and explore in Allegan County. Whether it's a day trip or an overnight stay at one of our beautiful resorts, we hope you enjoy your time here!