Planning to build and grow your cash? Bonds, exchange-traded funds, stocks, and mutual funds are some examples of ideal investments that you can try regardless of your experience and knowledge. Owning rental property in Michigan is an attractive alternative, but there are other ways to invest in real estate without the stress of being a landlord.
Table of Contents
Grow Wealth With A Diverse Portfolio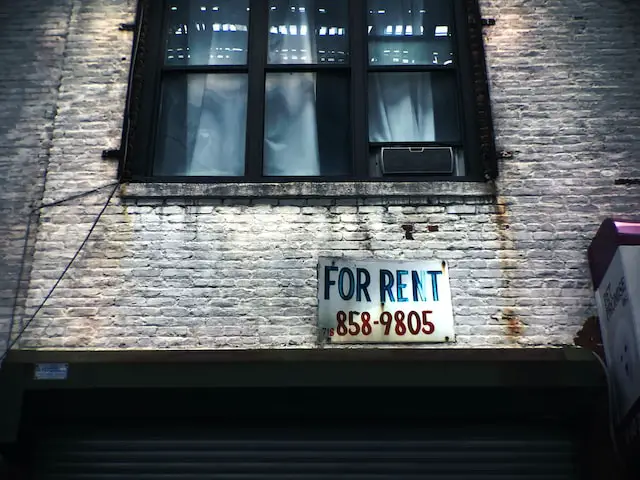 One sure way to grow your wealth is through real estate. There are many advantages to investing in real estate. If you choose your assets well, you can benefit from having great returns, diversification, tax advantages, and calculable cash flow. 
Likewise, as there are many ways to invest, there are also many ways to start in real estate. You can conduct house flipping, use real estate online platforms, or buy a property for renting. 
Are Rental Properties An Ideal Way To Invest In Real Estate?
Rental properties are an advantageous real estate investment, especially if you have a lodging house or vacation rental in one of the most popular tourist destinations like the Upper Peninsula or in Michigan's Thumb.
Yet, it has disadvantages too, which might make it less ideal. For one, there's the risk of increased taxes and insurance premiums. The chance of having tenants who may cause challenges for you is also there. For instance, there can be tenants who might pay late or become demanding. Lastly, you might spend additional money for the upkeep of the rental property during your time as a landlord.
Fortunately, there are other alternatives to investing in real estate besides rental properties, especially if you're in Michigan. Thinking of going on with real estate investing? Read on, as this article will tackle some of those alternatives.
1. Invest in Index Funds
An index fund, particularly those focused on real estate, is a form of an exchange-traded fund (ETF) or mutual fund with a portfolio developed to match or track the elements of a financial market index. From time to time such investment have been known to meet or beat returns compared to owning rental property in MichiganExamples of market indexes include the Russell 2000 index, Wilshire 5000 Total Market Index, and S&P 500 Index.
The philosophy of real estate index fund investments is that one will have to mirror the market index rather than try to conquer it. This is beneficial if you're a passive investor, as you'll generally own all the stocks or bonds in such an index. This minimizes risk compared to if you choose stocks by yourself. In addition, it's relatively less challenging to have a more diversified portfolio. The reason is that your investment will be put on various stocks and bonds. It may be a suitable alternative to owning rental property in Michigan.
Index funds are typically passive investments. As such, you might save costs. For instance, index fund managers aren't active in choosing securities. And so, they don't have to obtain the services of research analysts and others to assist in selecting securities. Because of this, there can be reduced costs in fund management, leading to lower costs for investors.
Altogether, you can use online platforms such as Concreit if you want to get started with index funds.
2. Invest in Real Estate Investment Trusts (REITs)
Suppose you're considering investing in real estate without facing difficult tenants, significant down payments, or upkeep costs. In that case, Real Estate Investment Trusts (REITs) can be an excellent real estate investment alternative. A REIT is preferable for those who like to invest in real estate through the most accessible method available, which one can do without having to resort to owning rental property in Michigan. 
But how does it work? A REIT is developed when a company uses investors' money to buy, operate, finance, or sell income-generating properties. REITs are purchased and traded on primary exchanges, similar to exchange-traded funds (ETFs) and stocks.
Some properties where a company will use the investors' money for a REIT investment are complexes, healthcare facilities, warehouses, apartments, hotels, office buildings, and data centers. There are also other infrastructures—which come in the form of cell towers, fiber cables, and energy pipelines.
Altogether, if you're deciding to invest in REITs, you must opt for a company that will choose the best location for the property they'll invest in. In terms of HCOL vs. LCOL areas, investing in places with a high cost of living makes sense. Although the cost of residing in this area is expensive, the advantages can be more beneficial. For instance, there's a chance that a property will generate more income and have more access to resources. 
3. Buy An Existing Online Real Estate Business
In the past, only a few countries own an electronic public ledger for their real estate properties. People couldn't think of buying a home without having a broker or agent to help them. Yet, it's different now. The reason is that various digital techniques are now becoming part of the real estate industry.
Because of such progress in the real estate industry, real estate online businesses have come to exist. There are many benefits to running a real estate business online. Some benefits it provides are: 
It's less costly compared to having an on-site business. Running a bigger company means more operating expenses. Yet, by having an online business, you can expand it further without paying for office spaces or hiring more agents.
There's a greater chance that you'll come in contact with a more significant number of clients and, in the end, have more return on investment (ROI).
Because it's highly advantageous to start investing in this kind of business, you can take part in this by buying an existing online real estate business. Likewise, after you purchase an online real estate business, some critical points to consider are:
Buy customer relationship management (CRM) software.
Create a consistent marketing plan
Create a real estate website
Look after your leads
Like any other enterprise, getting off the ground takes considerable time and effort. Nevertheless, it's an excellent alternative to owning rental property in Michigan.
Final Thoughts on Owning Rental Property In Michigan
If you want to invest in real estate, one way to do so is to invest in rental properties. Yet, if you think you want an alternative, there are many options you can choose from. For one, you can invest in REITs, wherein a company will spend your money on income-generating real estate. Likewise, you can also consider real estate index funds, where you'll have the chance to invest in various stocks and bonds. Lastly, you can choose to buy an existing online real estate business. Consider these three options to venture into the real estate industry.
---