The Upper Thumb is blessed with sandy beaches, fun places to visit, and great inexpensive places to eat. We compiled a listing of the top restaurants, grills, bakeries, and bars that offer breakfast. If you type in "breakfast places near me" while in the Upper Thumb area these restaurants and coffee shops should be listed. These are the top-rated places to go for your morning meal according to the travel sites Yelp and TripAdvisor.
We've personally been to most of these fine establishments to start the day and they are all worth visiting for your morning wake up. We combined ratings (Star Ratings) and ranked all the top spots here.
---
Brew Moon Coffee House and Gallery – Caseville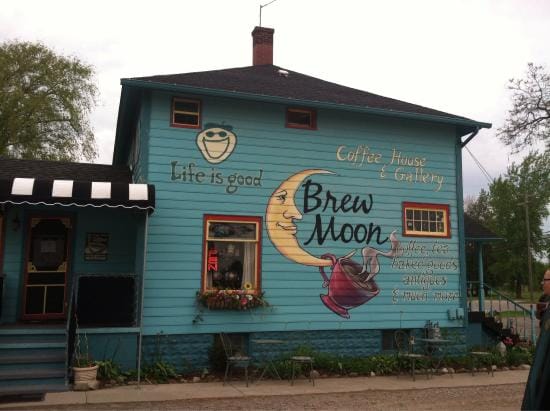 Coffee, and pastries. A true coffee bar. Not a full breakfast menu but high-quality pastry and nibbles. Hint: Visit the gift shop and bring your laptop. Great place to chill and do a little work on their wifi before you hit the beach.
Open during the summer season – 9 ½ stars
---
Murphy's Bakery – Bad Axe & Port Austin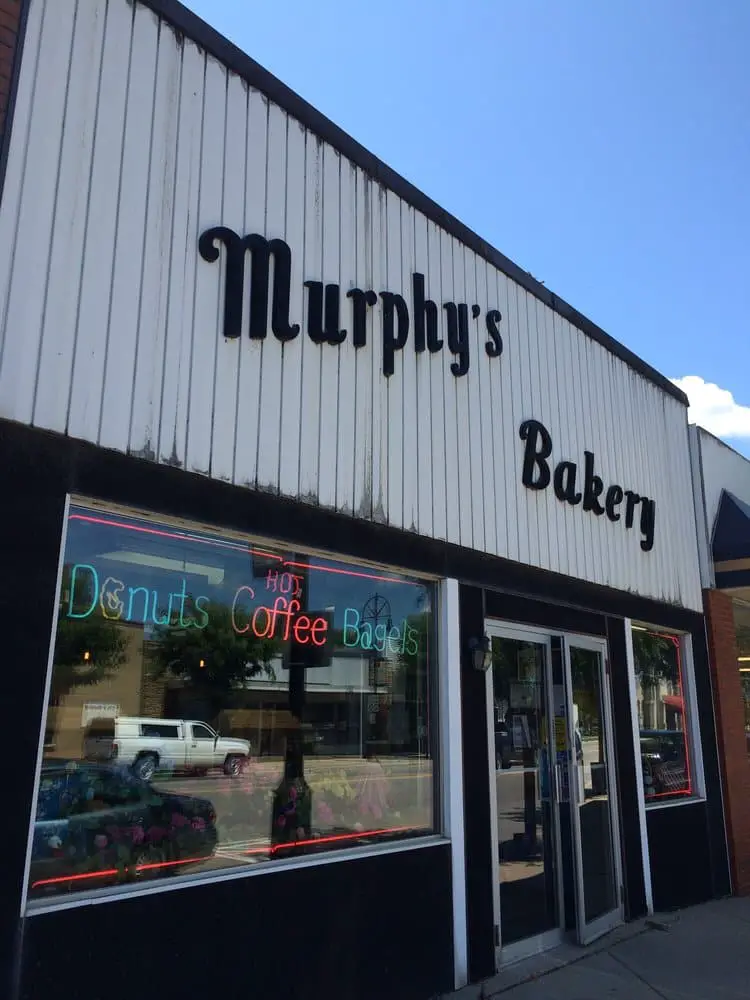 Bakery – A classic bakery and coffee shop that has been around for years. Is an actual commercial bakery and you will find Murphy's Bakery items throughout the thumb. One of their best is the English muffin bread. Locations in Bad Axe and Port Austin.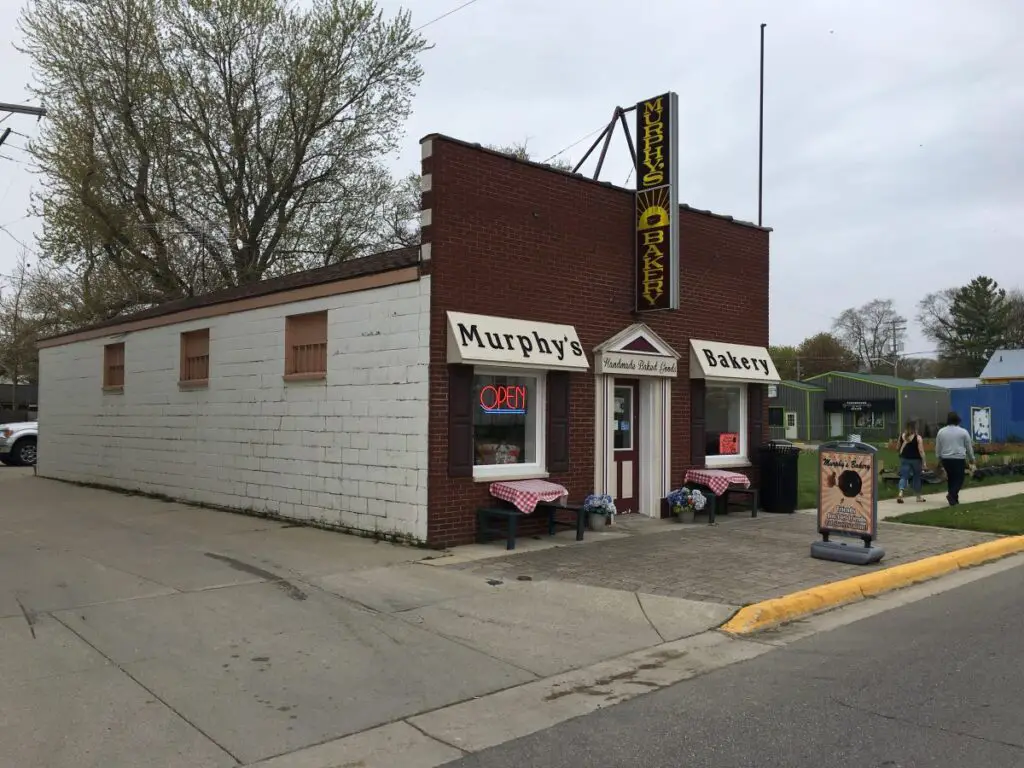 The Port Austin store for Murphy's Bakery is located on the northern edge of the Port Austin Farmers Market and is a great place to grab a scone.
Open year around – 9 1/2 stars
---
Emma's Coffee house – Bad Axe & pigeon
The atmosphere is friendly and it's a nice place to hang out and read or work. Known for its wide range of coffee drinks and the Apple Fritters are a must-try. The breakfast items include bagel sandwiches, quiche, and cinnamon rolls. Locations in Bad Axe and Pigeon.
Open year around – 9 1/2 stars
---
Walt's Restaurant – Caseville
Eggs and Omelets – This is considered one of the top breakfast places in the Thumb. The servers come with an attitude that can come off as snarky but is good-natured. Offers a good American-style breakfast with homemade bread and jams. Hint: Cash Only and ifs it's super busy you may be asked to sit with others, which has turned out to be fun and interesting.
Noted dishes to try; Homemade Toast, Breakfast Croissant, French Toast
Open year-round – 8 stars 
---
Franklin Inn – Bad Axe
Hotel restaurant. Business travelers and those workers who are putting up the hundreds of wind turbines in the thumb swear by this place. It's known for a fine buffet breakfast.
Open year-round – 8 stars
---
Varney's Coney Island Café – Harbor Beach
Large portions and near the harbor. Staunchly loved by the locals.  If you're a sailor in the harbor it's a short walk to breakfast. Note: The restaurant has had to change operations. Still open. Currently, only cash as the internet and phone are being upgraded. Open until 1 pm on weekdays. Extended hours during weekends.
Open year-round – 7 ½ stars
---
Anna B's Cafe (Formerly Lighthouse Café) – Port Austin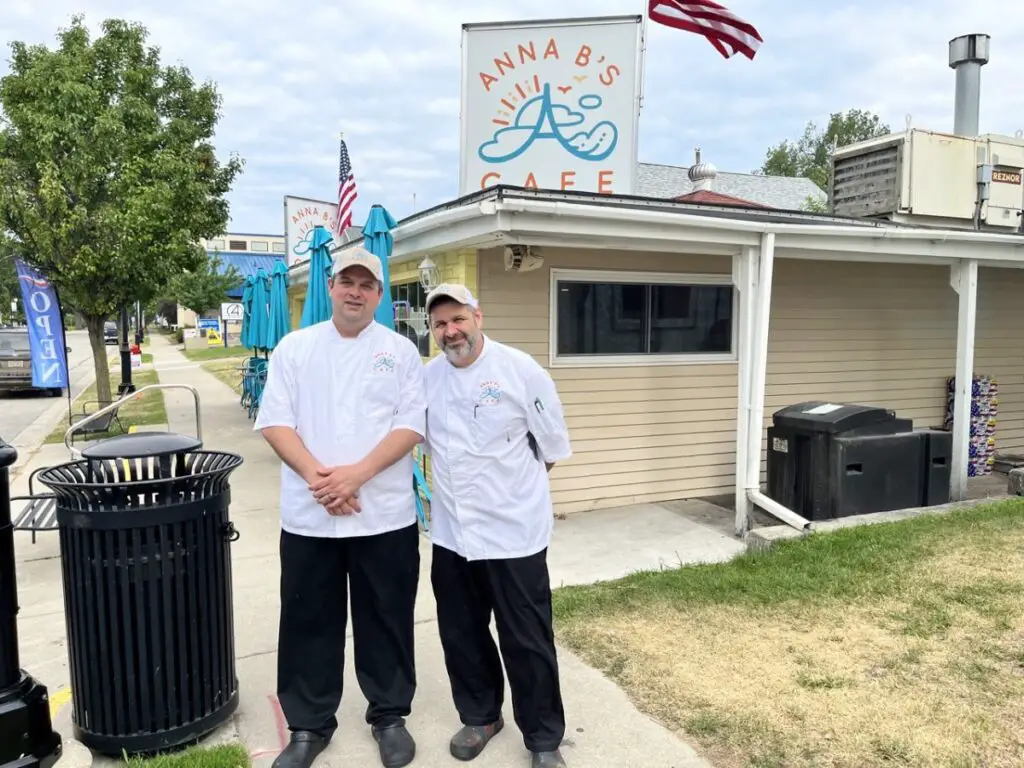 This small restaurant is across the street from the Port Austin farmers market and a short walk from the harbor, so it's packed on the weekends. They reopened in April under new ownership and we found their breakfast excellent.
Anna B's Cafe Breakfast menu
Chef Colby and Chef Nathen have big plans for this little place. First, they want to expand their menu and hours to include dinner. They want to have a more upscale approach to their cuisine. This would be a welcome change as the Upper Thumbs casual dining tends to overwhelmingly bar fare. Second, they have plans to expand Anna B's Cafe and offer a waterfront dining experience in Port Austin. We look forward to tracking their progress on Anna B's Facebook Page.
Seasonal – Too soon to rate!
---
Shelly's Bar and Grill – Grindstone City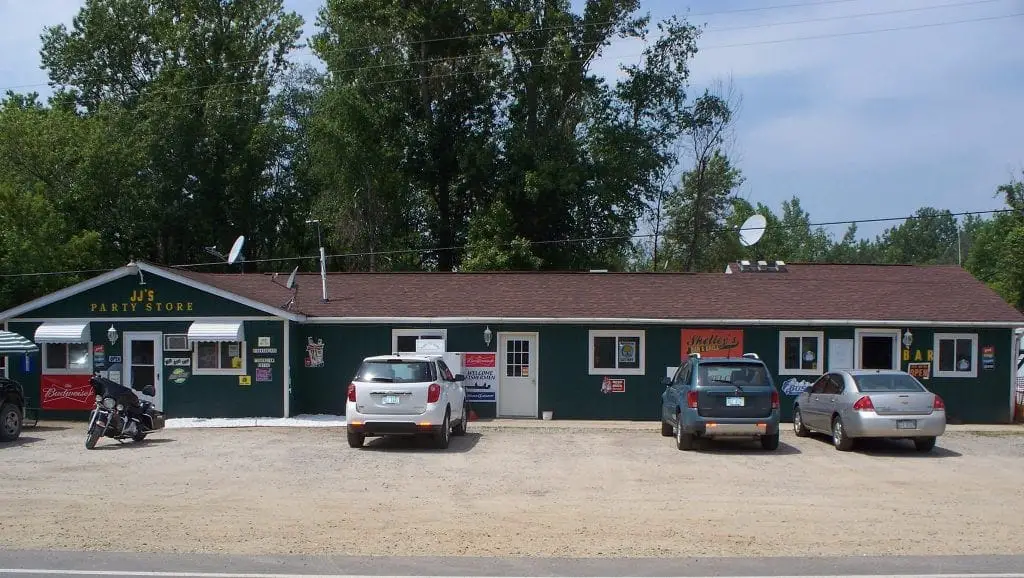 Roadhouse Bar with a full breakfast menu. A homey feel. Awesome. This place supports many of the local teams and you can usually find entire families stopping by.
Open year-round – 7 ½ stars
---
Peppermill Restaurant – Bad Axe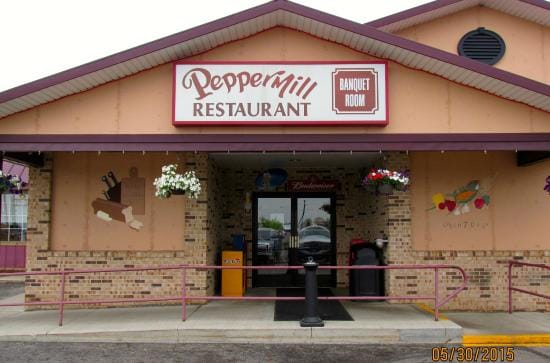 Traditional Family Style restaurant. Huge local following. A place to see and be seen in Bad Axe. with a broad menu and breakfast served throughout the day. A top breakfast spot in the county. The menu has numerous egg options including a dozen omelet varieties. There are also griddle options and pancakes. Tip: Ask for biscuits instead of toast.
Open year-round – 7 stars
---
The Lamplighter – Sebewaing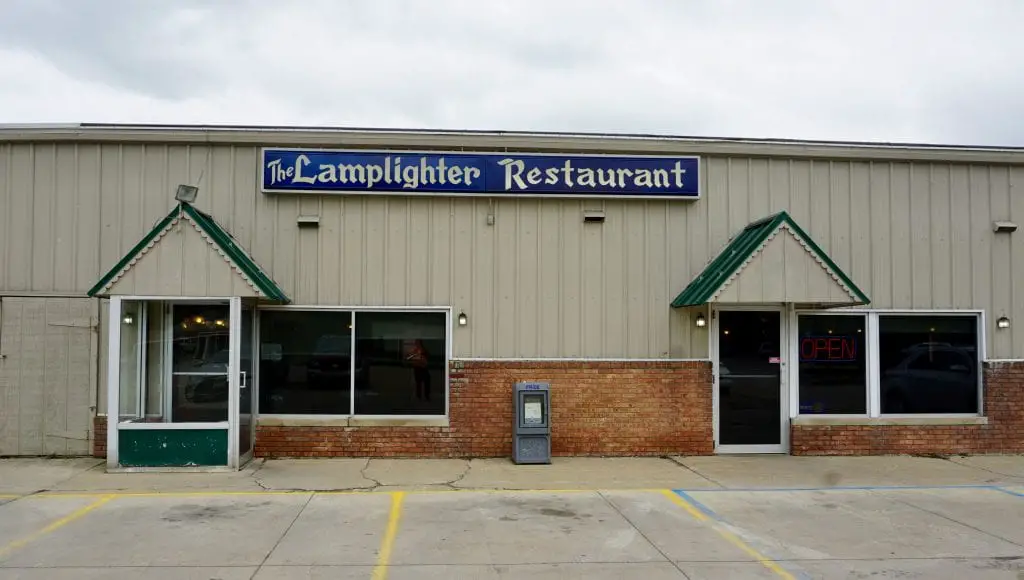 Omelets are the specialty and they are served all day. Sunday breakfast buffet. The Rotary Club meets here so it has to be good.
Open all year – 7 stars
---
Lefty's Diner – Caseville
A busy tribute to the 1950s. Lefty's has an original soda fountain bar and a drive-in awning that is not in use.  Good for traditional breakfasts and lunches. Waits can be a bit long but a popular place in Caseville.
Open all year – 6 ½ stars
---
Chuck's Coffee in Caseville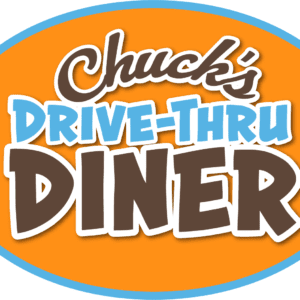 Chucks is a great place to make a breakfast stop on the go. It's strictly a drive-thru service located next to a laundry mat. However, the food is good and quick. They offer a range of breakfast sandwiches, smoothies, frappes, cappuccinos, and coffee.
The coffee shop is located on the south side of town across from the True Value hardware store. It is a combined building with the Bay Wash Coin Laundry.
Open all year – 4 stars
---
Wooded Island Sports Grill – Caseville
Wooded Isle is a relative newcomer and touts itself as a sports bar. However, it offers a full breakfast menu with daily specials. They make their own bread and portions are generous. Hint: Try  Sunflower Seed Bread and homemade corned beef hash. However, it's currently ranking poorly on social media reviews due to slow or poor service. Hopefully, they can turn this around.
Open year-round – 2 stars
---
Related Exploring Breakfast Places Near Me In Michigan's Thumb
---