Confused about what to do in Michigan or New York for the weekend? This article offers a detailed comparison of activities in both states, from sky-high adventures to cultural experiences.
New York City, often labeled as the "City that Never Sleeps," is a treasure trove of adventure and excitement. But what if you're in the Great Lakes State and looking for a similar thrill? Whether you're a Michigander or a visitor, Michigan offers its own array of exciting activities that can make your weekend just as memorable. Let's compare a weekend itinerary in New York with one in Michigan, packed with thrilling endeavors.
Table of Contents
Michigan's Historical Connections to New York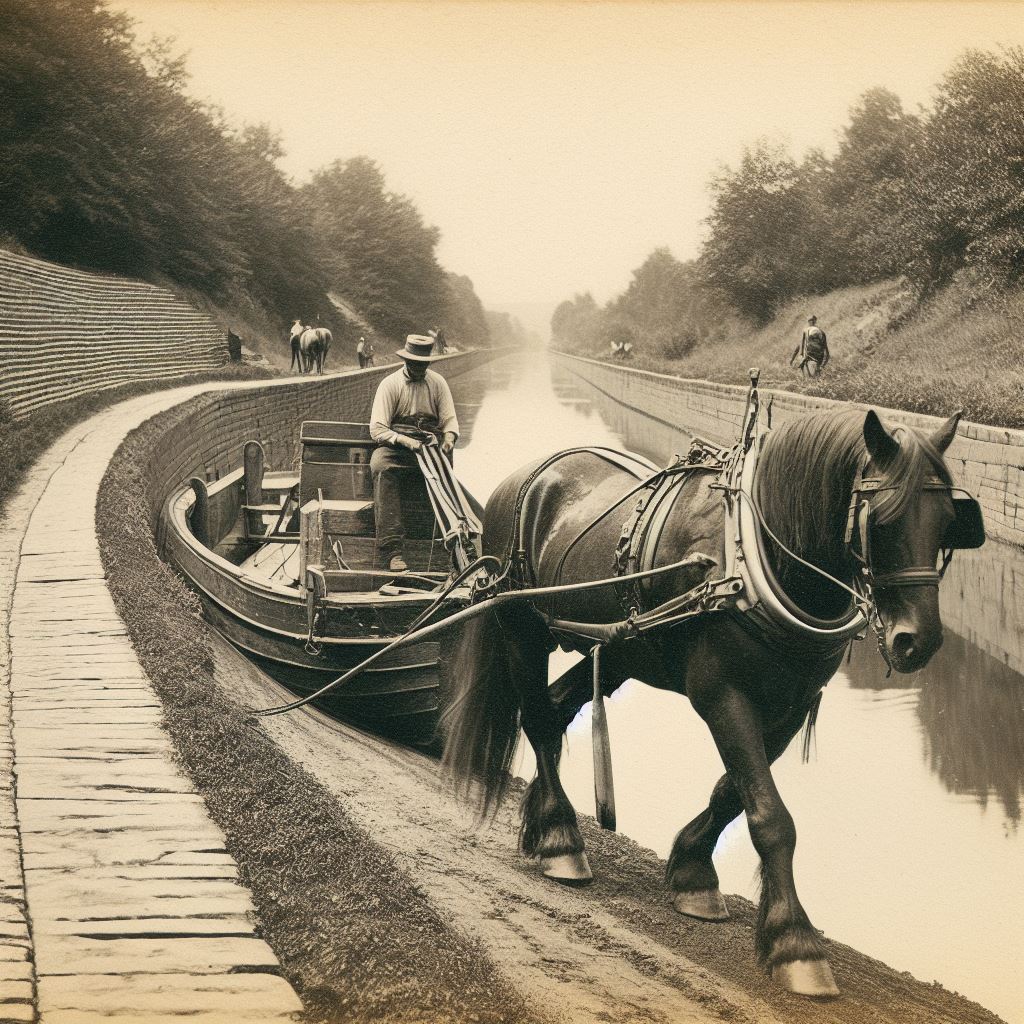 Before diving into the activities, it's worth noting the historical ties between Michigan and New York. Both states have played pivotal roles in the formation and growth of America. New York was one of the original Thirteen Colonies, while Michigan became a crucial hub during the era of westward expansion. The Erie Canal, completed in 1825, connected the Great Lakes to the Atlantic Ocean, fostering trade and migration between the two states. For more on this fascinating history, check out this authoritative source at Wikipedia.
Sky-High Adventures: A New Perspective
New York: Start your NYC adventure with a breathtaking view from above. While many opt for traditional sites like the Empire State Building or the Top of the Rock, taking a helicopter tour offers an unparalleled vantage point of the city's skyline. Imagine seeing the iconic Statue of Liberty by helicopter, a thrilling experience that lets you admire this historic symbol of freedom from a bird's-eye view. It's an electrifying way to kick off your weekend, setting the tone for the excitement ahead.
Michigan: In contrast, Michigan offers its own sky-high adventures. Consider a hot air balloon ride over the scenic landscapes of the Michigan Thumb region or the Sleeping Bear Dunes. The bird's-eye view of Michigan's natural beauty is equally electrifying and sets the tone for an exciting weekend ahead.
Step into Virtual Worlds: VR Experiences
New York: After your sky-high adventure, ground yourself in a different reality. New York City boasts some of the most advanced virtual reality (VR) centers and arcades, offering an array of immersive experiences. From battling zombies in post-apocalyptic scenarios to exploring fantastical worlds where the laws of physics no longer apply, VR lets you live out these scenarios in safe, controlled environments. It's a must-do for tech enthusiasts and anyone looking for an adventure that combines the latest technology with sheer entertainment.
Michigan: Similarly, Michigan is home to cutting-edge VR centers, particularly in tech hubs like Ann Arbor and Detroit. Whether it's a simulated Great Lakes fishing adventure or a journey through Michigan's historical landmarks, the VR experiences here are not to be missed.
Explore the Arts: Shows and Galleries
New York: New York is a cultural hub, and its artistic heartbeat extends far beyond mainstream Broadway productions. Off-Broadway shows often offer unique, avant-garde performances that can make your weekend culturally enriching. Pair a show with a visit to one of the city's countless galleries, particularly those in Chelsea or the Lower East Side, to witness the diversity of art that the city incubates. These smaller, more intimate settings foster a deep appreciation for the arts, often with the added chance of interacting with the artists themselves.
Michigan: Michigan's cultural scene is equally vibrant. Local theaters in cities like Traverse City or Grand Rapids often showcase unique, avant-garde performances. Art galleries across the state, especially in the Michigan Thumb region, display a wide range of local talent, adding a cultural enrichment to your weekend.
Taste the World: A Culinary Expedition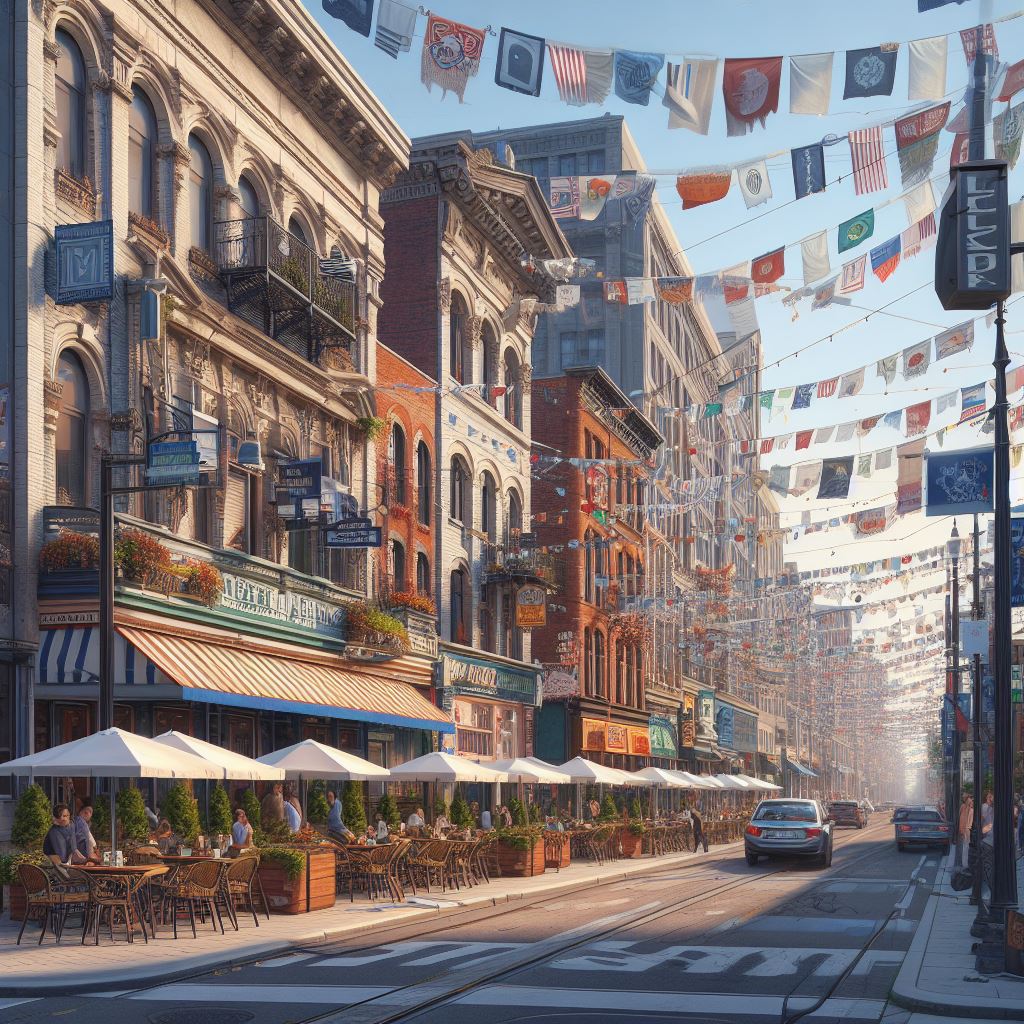 New York: NYC is a melting pot of cultures, and nothing reflects this better than its food scene. Dedicate part of your weekend to a culinary expedition through the city's diverse neighborhoods. From the authentic Italian trattorias of Little Italy to the soul-warming ramen bars in the East Village, your taste buds can travel the world in a New York minute. Food tours are available, or wander the streets to discover a spontaneous mix of upscale dining and food trucks representing cuisine from every corner of the globe.
Michigan: Michigan offers a culinary journey of its own. From Detroit's Greektown to the seafood eateries along the Great Lakes, the state's diverse food landscape is a gastronomic adventure waiting to happen.
Nightlife and Live Music: The City's Pulse
New York: s night falls, New York's energy shifts to its vibrant nightlife. The city has an eclectic range of bars, clubs, and live music venues. Whether you prefer the upscale ambiance of a rooftop bar in Manhattan or the gritty underground music scene in Brooklyn, there's something for every nocturnal adventurer. Jazz, hip-hop, indie, rock – every genre is alive in NYC, often with live performances that make your night exhilarating and unpredictable.
Michigan: Michigan's nightlife is equally diverse, with a range of options from the upscale bars in Detroit to the craft breweries in Grand Rapids. Live music, from jazz to indie rock, is abundant, making your Michigan nights exhilarating and unpredictable.
Relax and Reflect: Morning in the Park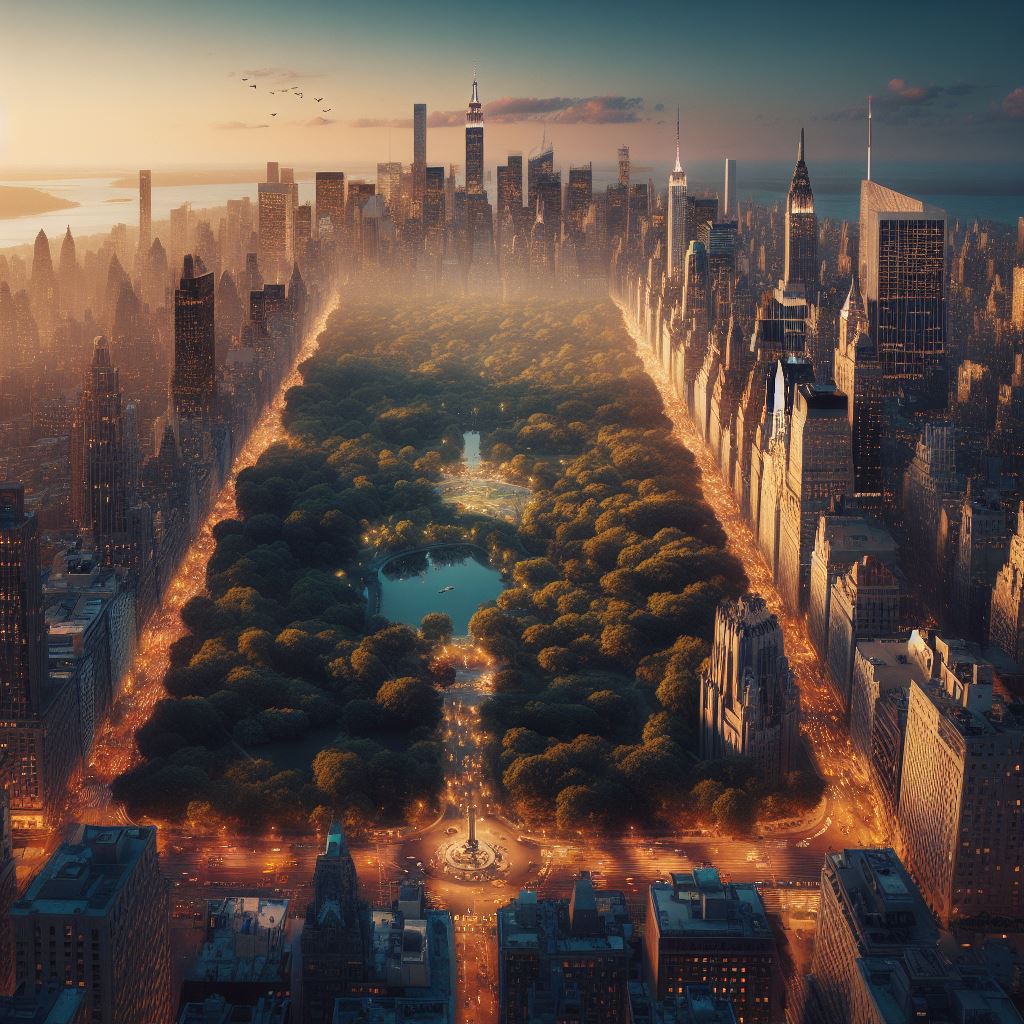 New York: After a night of city escapades, a peaceful morning might be in order. Central Park, the city's iconic green heart, is perfect for a bit of relaxation and reflection. Enjoy a leisurely walk, hire a rowboat, or find a quiet spot to sit and people-watch, absorbing the natural beauty amidst the urban landscape. It's a tranquil way to wind down your action-packed weekend, offering a moment of serenity before you dive back into everyday life.
Michigan: In Michigan, consider spending a peaceful morning in one of the state parks like Tahquamenon Falls or Belle Isle. It's a serene way to conclude an exciting Michigan weekend, offering a moment of tranquility before diving back into everyday life.
A Tale of Three Destinations: New York, Michigan, and Europe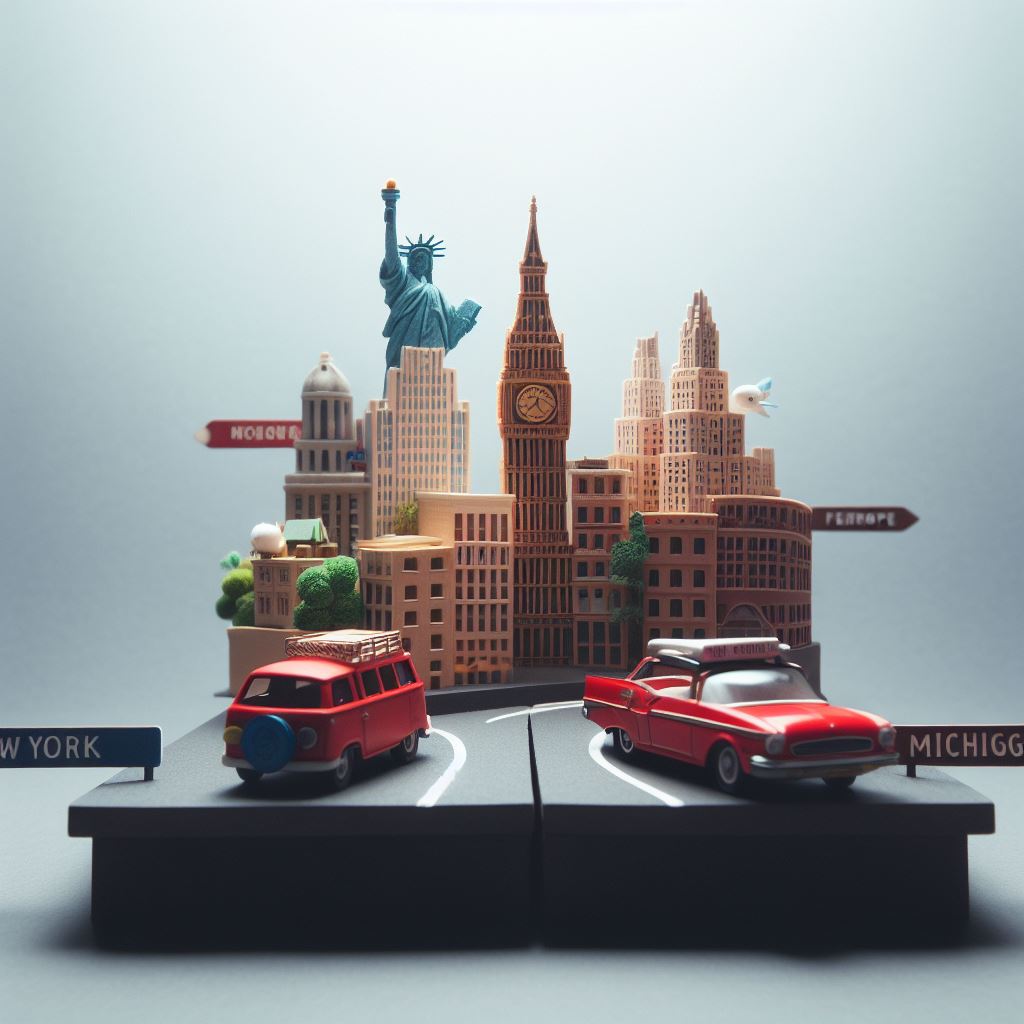 When it comes to diverse travel experiences, few places can rival the attractions offered by New York, Michigan, and Europe. Each destination has its own unique charm, catering to a variety of interests, from history buffs to nature lovers and everyone in between.
New York: The Empire State is not just about the bustling metropolis of New York City. Upstate New York offers its own set of attractions, such as the natural beauty of the Adirondack Mountains and the historical significance of places like Saratoga Springs. Whether it's the artsy neighborhoods of Brooklyn or the vineyards in the Finger Lakes, New York is a state of contrasts.
Michigan: The Great Lakes State offers a different but equally compelling set of attractions. From the urban allure of Detroit's revitalized downtown to the natural splendor of the Sleeping Bear Dunes, Michigan is a state of diverse landscapes and experiences. The Michigan Thumb region, in particular, offers a blend of outdoor activities, cultural experiences, and historical landmarks, making it a must-visit for any traveler.
Europe: If you're considering broadening your travel horizons, Europe offers an unparalleled mix of history, culture, and scenic beauty. Whether it's the romantic canals of Venice, the awe-inspiring fjords of Norway, or the historic castles of Germany, there are endless places to travel in Europe that offer a rich tapestry of experiences unlike any other.
Each of these destinations offers something unique. New York provides a blend of urban sophistication and natural beauty, Michigan offers a tranquil escape with its own set of diverse attractions, and Europe presents a smorgasbord of cultural and historical landmarks. No matter your travel preferences, you're bound to find something that piques your interest in each of these remarkable destinations.
Final Thoughts About What To Do in Michigan vs. New York
Whether you're a Michigander or just visiting, Michigan offers a wide range of activities that can rival even the bustling streets of New York. Discover what to do in Michigan and plan your next weekend adventure!
Related Reading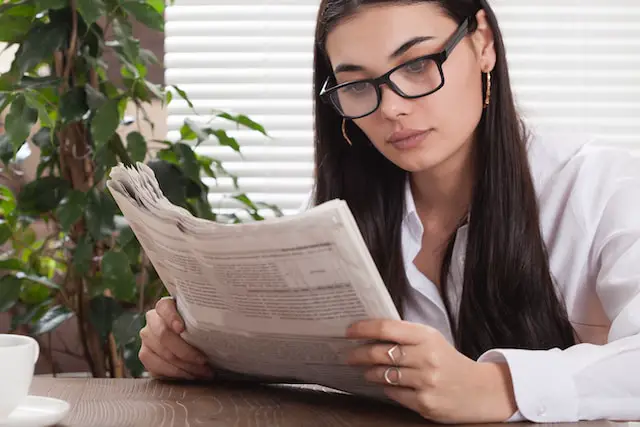 3 Most Visited Cities in the United States
The 1902 Buffalo – Detroit Rate War Between Steamships and the Railways
Greatest World Series Rivalries: 5 Epic Matchups You Can't Ignore