If there is one area in Michigan's Upper Thumb where haunting paranormal activity resides, it would have to be Bay Port. The area was the vanished Ora Labora German Colony site that existed from 1862-1867, the spooky and unattended Old Bay Port Cemetery, and the address of the Sweet Dreams Inn, where many claim to have experienced paranormal activity. Yes, haunted Bay Port is possible for this quiet and pretty little village near the tip of Michigan's Thumb. Bay Port is also the home of the annual Bay Port Fish Sandwich Festival.
Table of Contents
The Largest Dwelling in Michigan's Thumb Built by a Lumberman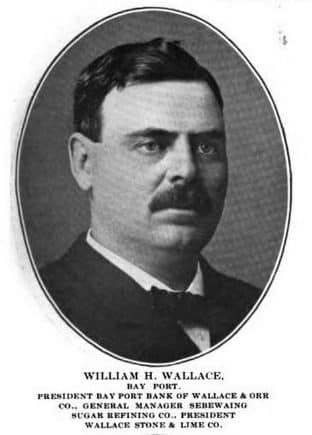 The Inn was built in 1890 at the end of the lumber era in the Upper Thumb. Commissioned by William H. Wallace, the Victorian-style home was designed with the tastes and style common at that time by those with means. Wallace was active in politics and was a delegate in the Republican National Convention in 1908, 1916, and 1924. He was president of Michigan Sugar Company and Bay Port State Bank.  He owned the Wallace Stone Quarry just south of town still in operation today.
His first wife, Elizabeth, died in 1893, and local lore tells that she passed away in the home. There is also a bit of a mystery in that despite the local prominence of this individual, Wallace and his son are not buried nearby. Thus, it's no coincidence that visitors say Wallace and his first wife still roam the inn with his heavy footsteps and whispering in the guests' ears.
"Me and my best friend live in Bay Port We have seen ghosts and heard screams countless times walking on the street in front of the sweet dreams inn. Also have heard stories of the ghosts and have seen the little girl looking out of the left window on the third floor. So I believe it is haunted!!!"
Guests Used To Stay with the Spirits in Bay Port
The Sweet Dreams Inn was a specialized bed-and-breakfast where guests hoped to experience these friendly ghosts' proximity. Guests have reported that doors open and close, and beds and chairs are moved. Some report feeling touched and hearing voices and footfalls where nobody has been. One event that was caught on a cell phone video was that of an "orb" flying through one of the guest bedrooms. At times, guests are unnerved by the experience and leave in the middle of the night.
"Been there several times and have experienced activity first hand: footsteps, voices. Just because one person doesn't have an experience doesn't mean it never happens."
---
Sweet Dreams Inn Noted in Print and Video
This presumed Bayport haunted house and inn has been featured in two Haunted Michigan travel books. The Victorian-style bed and breakfast was featured in 2007 in "Michigan's Most Haunted, A Ghostly Guide to the Great Lakes State" by Sandy Arno Lyons. It was also featured as a Michigan Haunted House in a paranormal documentary and movie. The Inn is currently closed. If and when it ever happens again, the Sweet Dreams Inn is now closed to guests
Site of the Fabled Bay Port Hotel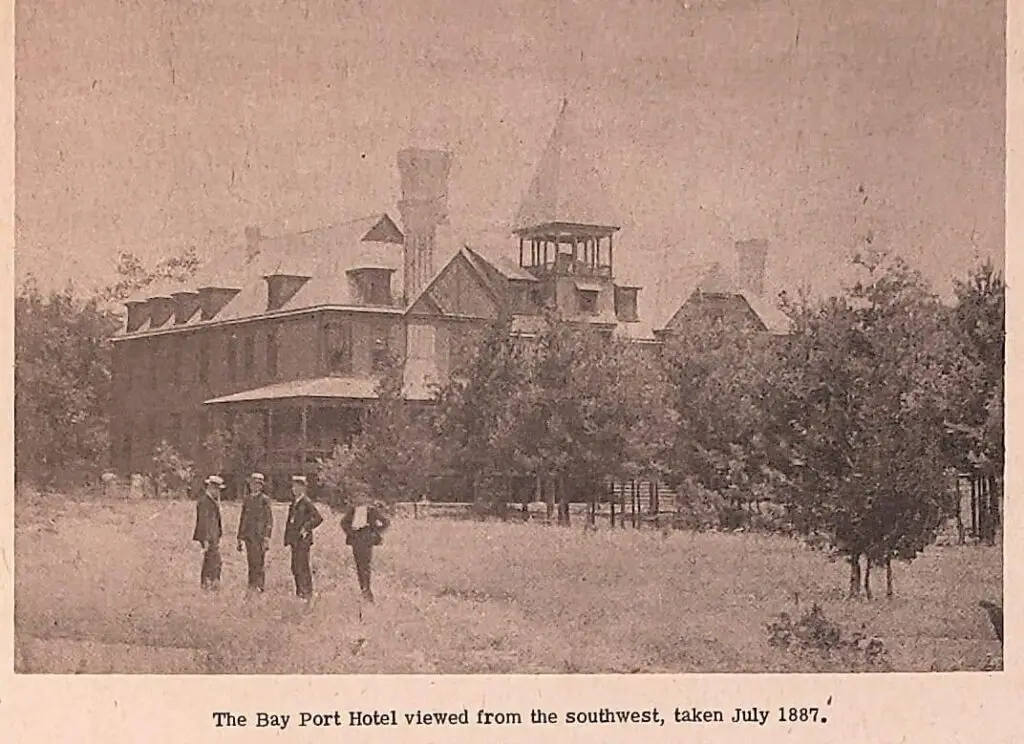 Bay Port Was A Fabled Railroad Resort Town
Once upon a time, Bay Port was a bustling fishing and tourist town on Saginaw Bay. The story of the luxurious Bay Port Hotel and the railway resort era in the late 1800s is part of local lore. The Railways published pamphlets outlining all the resort areas in Michigan for customers in Cincinnati, Ohio, St.Louis, Missouri, and Louisville, Kentucky. Bay Port was one of the highlights. The State of Michigan also published a listing of all resorts, sanitariums, and Mineral Water wells and baths. Here is an excerpt about Bay Port.
Bay Port is a resort on Wild Fowl Bay, forty- six miles northeast of Saginaw, which is held in particular favor by many citizens of Cincinnati and Louisville, who have patronized it regularly for some years past. It is a " haven of rest " for those who prefer reasonable quiet and respite from the ceremonies and conventionalities of fashionable life at home or many summer resorts.
A Despondent Young Man Changes Everything
In 1900, a despondent young man committed suicide in one of the lower rooms by slashing his wrists and throat. Before he died, the young man succeeded in making bloody handprints over the beautiful walls of his room. Because it was difficult to cover up the stains, this was locked up and not used again.
Not long after the young man's tragic death, the Bay Port Hotel had the reputation of being haunted. Guests were positive that throughout the nights, they heard voices and even claimed to have seen the ghosts of the young man and his betrothed, who had preceded him in death. Of course, these tall tales are likely exaggerations, but they have been often repeated.
This event and changing times spelled doom for the hotel. The "Cincinnati Club," which rented the entire 117-room hotel for some weeks each summer, left and found a new home. A change in management also took place. Guests were expected to be in their rooms at a particular hour, and tipping for help was discouraged. The lake levels dropped, and the beach became choked with reeds. Soon, sailboats that dotted the bay near the hotel disappeared. Excursion trains from the big cities discontinued their daily trips to the thriving port. In short, this sizeable fancy hotel was no longer paying investors.
The Last Remains of the Bay Port Hotel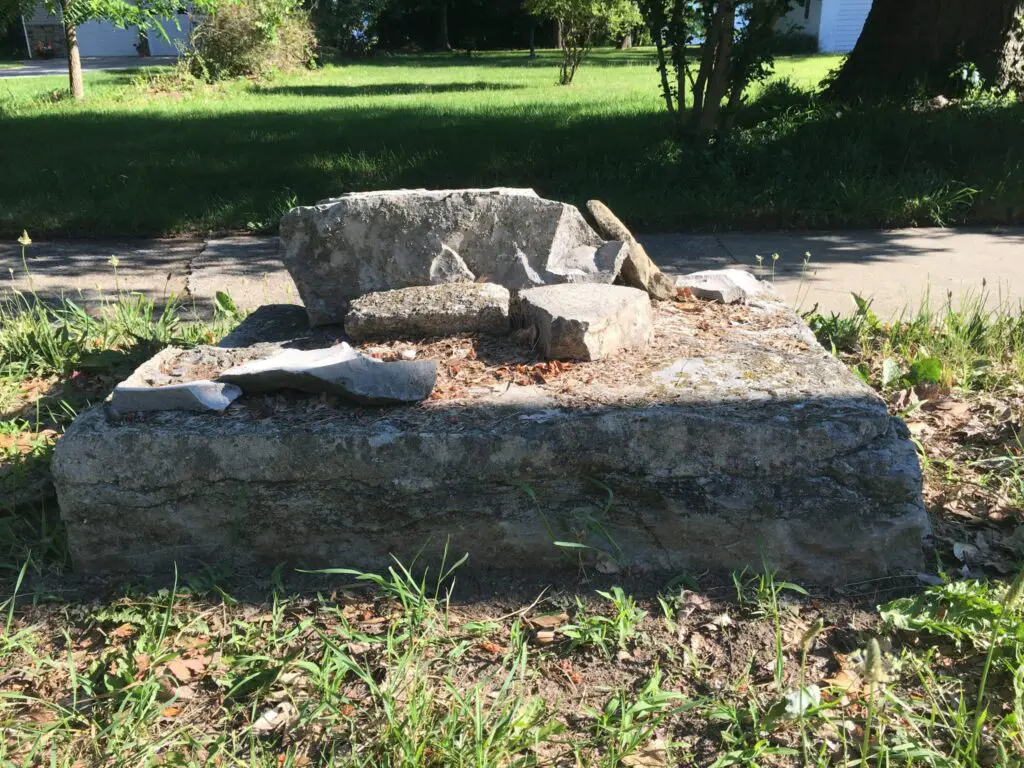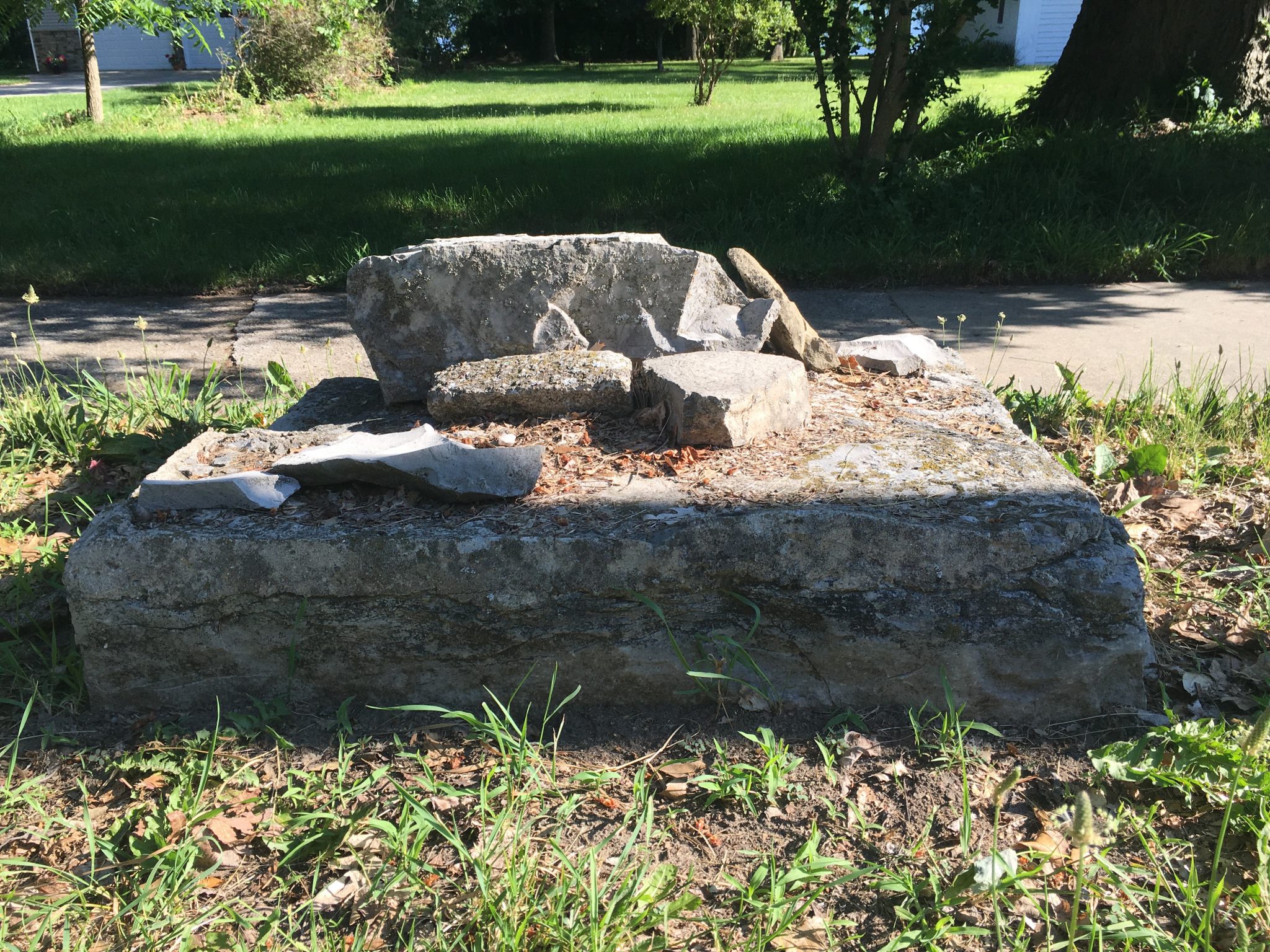 Area businessman W.H. Wallace purchased it and sold the contents 'by auction before tearing down the building in 1907. Today, all that remains are the front steps in front of an empty lot.
Walk Through Old Bay Port Cemetery of a Long Lost Religious Colony – Ora Labora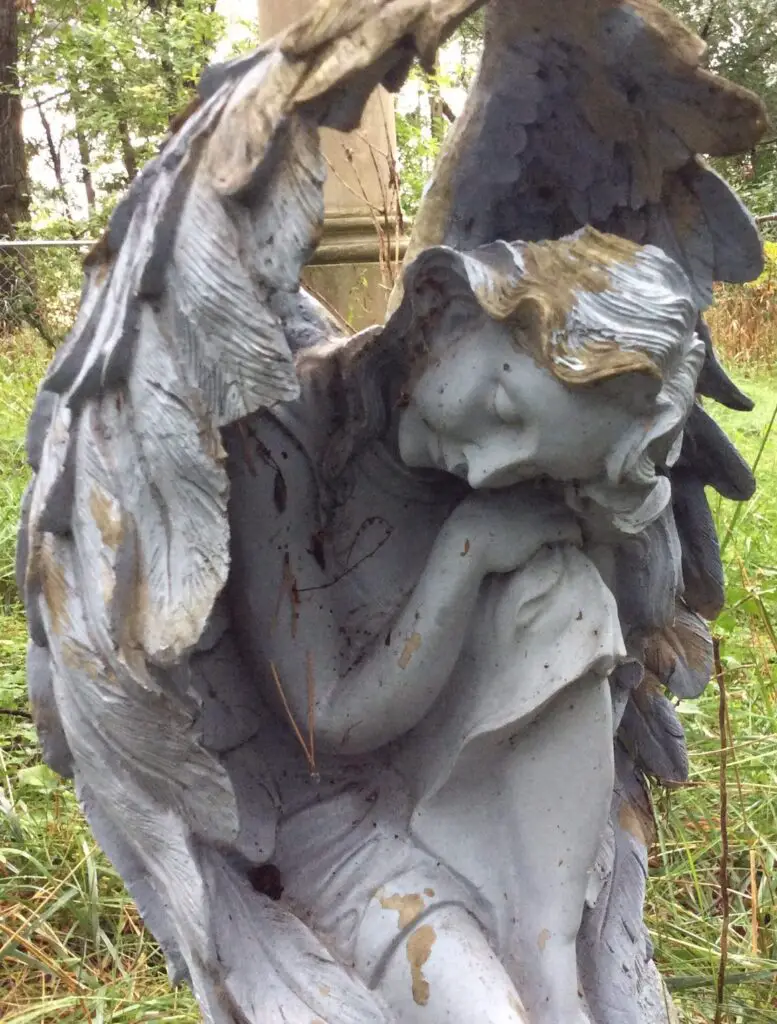 In the 1860s German immigrants started a religious commune a few miles north of Bay Port called Ora Labora. In its first year, 140 settlers established a town in the wilderness. However, the colony was plagued by illness, and within months of their arrival, the group suffered the first death of a little girl. A cemetery was established on the edge of the colony. It's the final resting place for a town that has disappeared from all the maps. The burial ground still exists and is the only remnant of this long-lost colony.
Other Haunted Michigan Material
Images on this page may contain affiliate links in which we may receive a commission. See our affiliate disclosure for details.
Related Haunted Bay Port Michigan Reading
Sources