The Google Assistant enjoys an overarching presence in smart Google devices. With integrations aplenty, new and moving homeowners looking to invest in smart devices can always find one with Google's trusty Assistance in almost every niche. Whether you are looking to dip your toes into the digital space or switch up to a more relevant device after you've settled into the Great Lakes State, we've shared a bit of everything here in this article to help guide you. One way to embrace your new life is to make your home smarter with the best Google Devices
What We Will Cover
Smart Homes Require Internet Connectivity
Before we go on with our picks, it's highly advisable that you meet the primary pre-requisite of hooking yourself up with a viable internet connection. The Google Assistant draws its power from your home-connected Wi-Fi. To make sure there's no issue on the connectivity end, consider reaching out to AT&T customer service and availing the services of an Internet Service Provider (ISP) that has a presence all over Michigan.
Now, without further ado, let's check out Google's handy dandy smart collection!
Google Nest Mini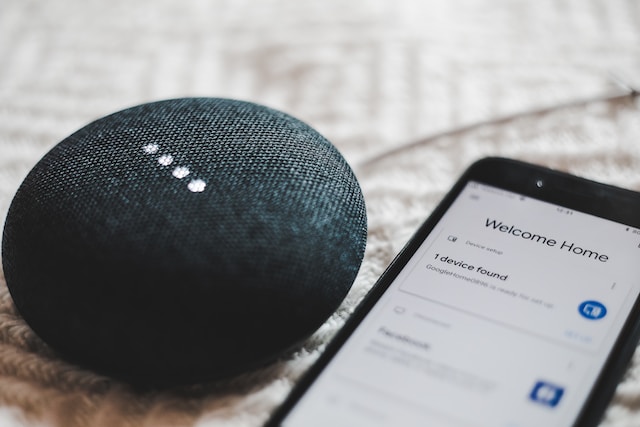 A regular entry in the smart device space, Google's Nest Mini is one of its most affordable and effective products to date. If you're looking to enter the digital space in style and learn the ropes of how to hook up your home with AI accessibility, this is the gadget you want to go with. The Mini is incredibly simple; apart from the power toggle located at its bottom, this device is completely touch-controlled. The design is spherical, with volume control relying on a tap on either side. 
Ecobee3 Lite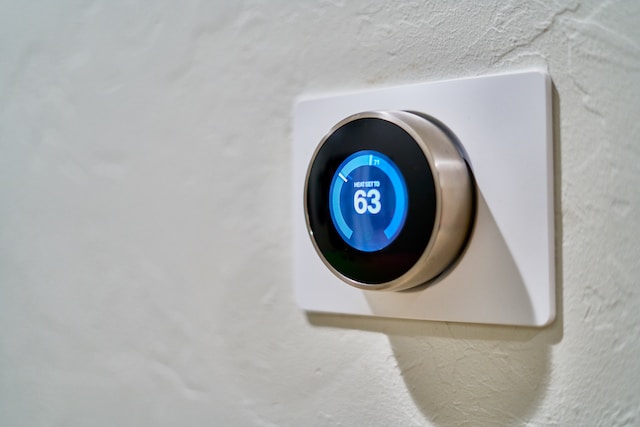 Thermostats are a prevalent feature in American homes and thank the good Lord for this. Hot summers down South and bone-chilling winters up North are dealt with by the application of these mechanical heroes. Typically, a thermostat doesn't have much smart functionality and can be operated through the use of a couple of buttons for toggling the inside temperature of a house. However, with Ecobee3 Lite, a boxy device that contains everything needed for it to replace your current thermostat, users can activate voice control while lounging peacefully. 
The embedded Google Assistant in the Ecobee3 then takes care of the temperature as well as displays the changes, time, and current temperature of the house, all within a neat, digital display. All of this is on top of looking futuristic, compact, and blending in with modern-day furniture. Win-win!
August Wi-Fi Smart Lock
Talking about augmenting your already present mechanical lock system, we have a fresh new and impressive entry; the August Wi-Fi Smart Lock! It does exactly what the name implies; giving you the ability to lock your home via the internet. The device itself is quite small, almost the size of your palm, and can be fit over an existing deadbolt. Users can choose to either lock it remotely with the Google Home App or use their voice to instruct the device to lock/unlock at their discretion. 
Nest Doorbell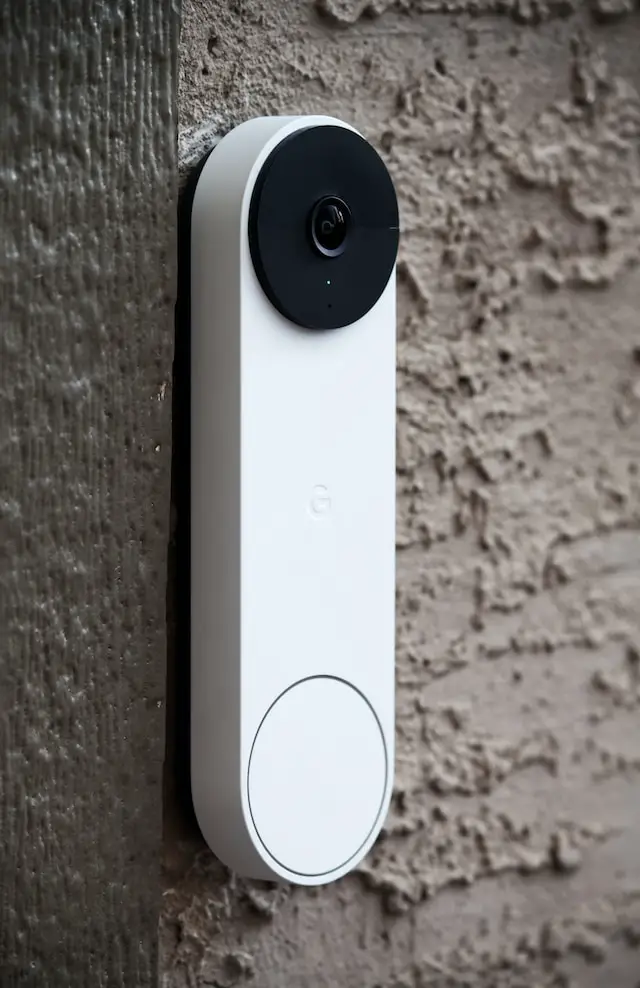 Having a good doorbell that promotes accessibility without compromising on security is imperative. The Nest Doorbell is a wonderful option for those of you who'd like to get a visual on your visitor. Whether you want this for your house or your business, the Nest Doorbell needs a battery for essential juice and active internet to keep you updated. 
The design is simple, coming in an oval tablet-shaped form factor with the top half housing the camera and the bottom half equipped with the ringer. The camera embedded inside is HD and able to recognize parchments, people, and pets. Because it links to your Google, the device can recognize people who are present as existing contacts in your account. 
TP-Link Kasa Smart Wi-Fi Plug Mini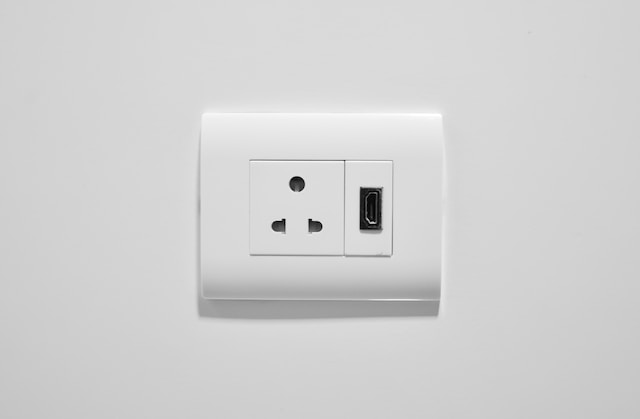 The most conspicuous of the bunch and our special entry into this listicle is TP-Link's Smart Wi-Fi plug. What may, at first sight, seem like a regular dumb plug ready to be connected to a charger or the like is actually a smart device fully integrated with Google Assistant through Wi-Fi compatibility. The biggest advantage of this tiny gizmo is that you could plug up a larger device such as a fan, TV, or fridge with it and control its power through this guy. 
By doing so, you could stay wary of any power surges in your area and use the Smart Plug to promptly turn off (or turn on) your electrical equipment through the handy dandy Google Home app. 
SimpliSafe Home Security
It's okay to be a finicky homeowner. No, really, you deserve to be extra cautious about your big expenditures and keep them safe from harm. However, if you're too paranoid about your house or office space getting compromised then check out SimpliSafe's Home Security system. 
The entire package has a generous selection of smart devices that are designed to provide monitoring capabilities for various areas around your space. There is a subscription feature in place though if you're looking to set up the remote access feature but considering the all-rounder security this system offers, it's well worth the money.
Installation and Set-Up Tips for Your New Google Devices
So you've picked out your Google Devices and they've just arrived at your Michigan doorstep. Unboxing these gadgets is only half the fun. The real excitement begins when you set them up and watch them transform your home into a smart living space. Here's a straightforward guide to installing and setting up your new Google Devices.
Unpacking and Inspecting
First things first, carefully unpack each device and review any quick-start guides or instruction manuals. Make sure you have all the necessary accessories and components like charging cables, mounting screws, or batteries.
Internet Connectivity
Before diving into device-specific installations, ensure you have a stable Wi-Fi connection. After all, these devices need the internet to showcase their full capabilities. If you haven't already, now is the time to invest in a reliable ISP that covers your Michigan locale.
Google Home App
Most Google Devices can be managed through the Google Home app. It's available for both Android and iOS devices. Download the app, sign in with your Google account, and you'll be directed to add a new device.
Device-Specific Set-Up
Google Nest Mini: Plug the device into an electrical outlet. Open the Google Home app, tap on "Add Device" and follow the prompts.
Ecobee3 Lite: Install it where your old thermostat was located. Use the app to sync it to your Google Assistant.
August Wi-Fi Smart Lock: Attach it over your existing deadbolt. Use the app for initial setup and then voice commands for daily use.
Nest Doorbell: Attach it near your door, connect it to your Wi-Fi, and sync it with the Google Home app.
Voice Commands and Customization
Once everything is set up, you can customize voice commands through the Google Home app. For instance, you can set your August Wi-Fi Smart Lock to lock when you say, "Hey Google, secure the house."
Software Updates
Remember to regularly update the software of each device to ensure you have the latest features and security patches.
And there you have it! You're not just living in Michigan; you're living smartly in Michigan. Feel free to dive into the world of home automation and discover even more ways these devices can make your life easier.
Video: First 3 Devices You Should Get For Your Google Smart Home!
Final Thought On Smart Google Devices
That's a wrap on all the smart devices we have for you that integrate Google's Assistant into their workings. Many of the aforementioned devices can be found online on e-commerce websites like BestBuy. Check them out on Google's official store or Amazon during the holiday season to slash a good amount off their original price tag. Happy shopping!