Bathroom remodels are home improvement projects every homeowner should consider. They enable you to increase energy efficiency using water-saving faucets, improved lighting, and more, lowering utility costs. An old bathroom has potential safety hazards, including chipped or cracked tiles, lead paint, uneven floors, mildew, and mold. A remodel allows you to address these issues and add safety features like grab bars, anti-slip flooring, and handheld showerheads. This article outlines ten bathroom remodel tips.
A remodel is an excellent way to make your bathroom more functional by adding square footage, increasing storage solutions, maximizing space, and more. It enables you to enhance the bathroom's aesthetics and design to match your style and taste. Bathroom remodeling increases overall home value, especially when selling in the Michigan or Ontario market.
What We Will Cover
Plan Your Bathroom Remodel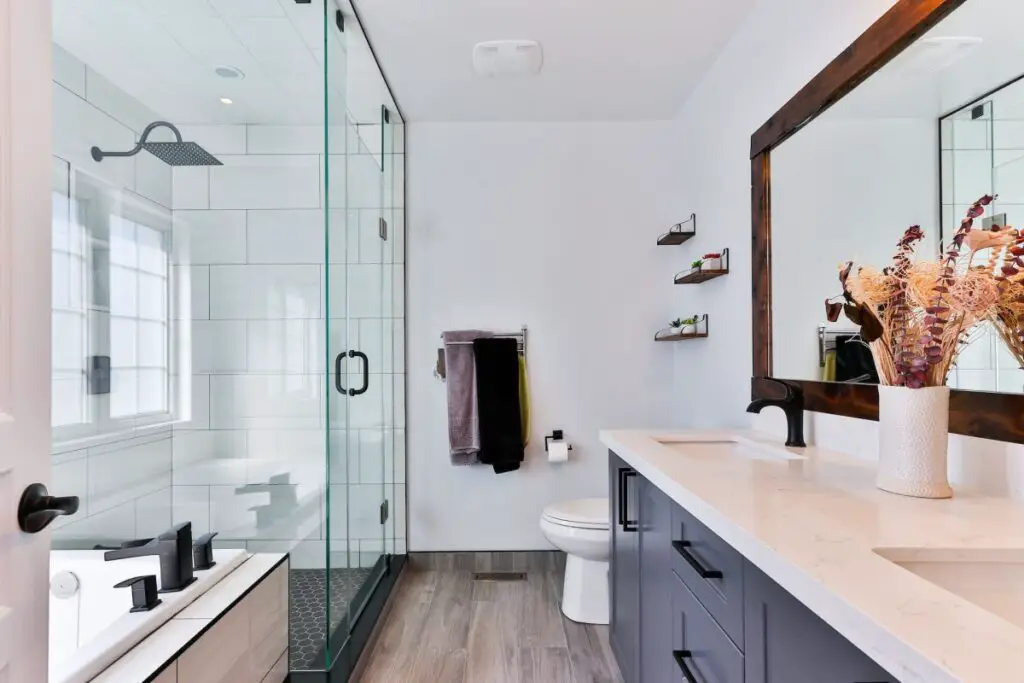 A successful bathroom renovation depends on planning, including determining what you want to see in your space and understanding the questions to ask your interior designer. Consider the level and size of the bathroom you want. Look at various design styles, colors, and materials to determine what would work for you while making it easier to explain your vision to the designer.
Research to see pictures of bathrooms you like and make an idea file of what you like. While trends may be exciting, you don't have to follow them. Stick to what makes your space feel proper and comfortable for you. Planning a bathroom remodel isn't easy. However, bathroom renovation experts, such as Easy Bathroom, can help develop a custom plan depending on your specific needs.
Create a Budget
Bathroom remodels are costly, so you should plan your budget well to avoid overspending. A remodeling budget helps ensure you can afford the renovations you want. To create an adequate bathroom renovation budget, consider the following:
Who will be using it
Decide whether you want a bathtub, shower, or both
The number of sinks you want
The required counter space
Storage space 
Lighting
Look at your finances and set aside the amount you'd like to spend on your remodeling project. List everything you need for your bathroom renovation and research material prices. Set your priorities by spending more on things you love and saving more on items that aren't as important to you. When looking for a bathroom contractor, avoid going for the lowest bid. Choose a contractor you feel understands your bathroom's vision and can communicate well with you.
Consider Whether to Change the Floorplan
The amount of bathroom layout change you can make depends on whether you stay in an apartment or a house, its construction, the location of the existing soil pipes, and if it's practically and economically feasible to move them. Consider if shifting features around would enhance your bathroom's functionality and flow. If you're working with an interior designer, ask them if changing the current would be possible and the options you may consider for your bathroom. Where a layout change is too expensive or altering plumbing would be disruptive, stick to the existing layout.
Focus on Your Bathroom Lighting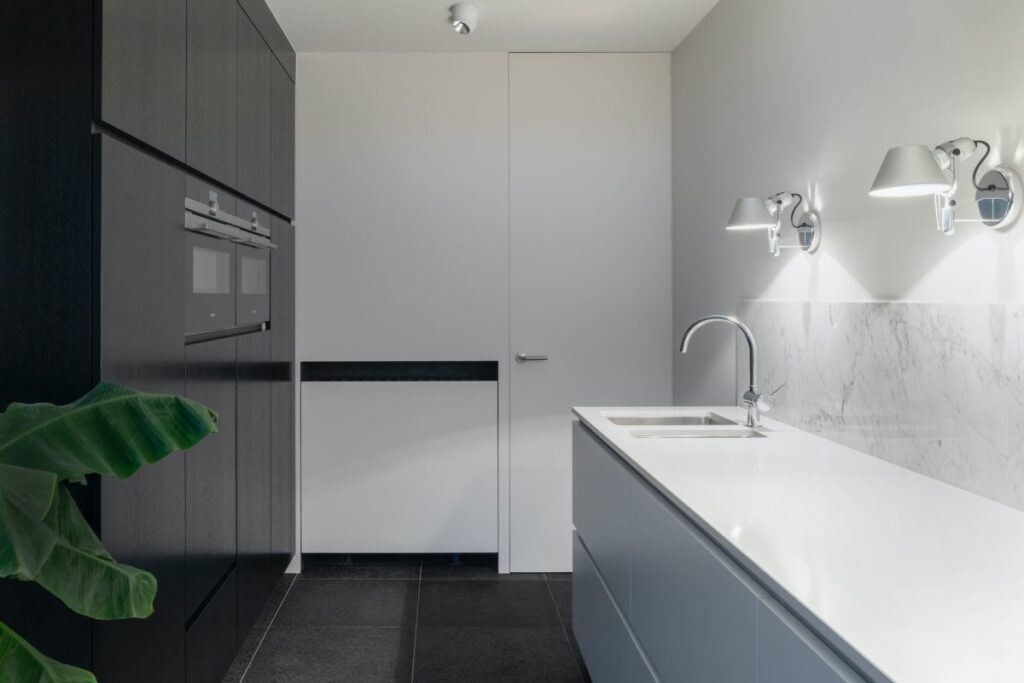 While most people forget about lighting when renovating their bathrooms, it's a critical consideration that can ruin your space's utility and look. Ample natural light makes your bathroom feel airier and brighter. Consider incorporating many windows into your design if possible, and a skylight. Use a tubular skylight if your house design isn't ideal for a traditional skylight.
Once the sun sets, you'll need good quality artificial lighting. For a start, consider layers. While recessed LEDs on dimmer switches can offer ambient lighting, overhead lights may cast shadows on your face. Layer soft lighting at the vanity's head level. Modern vanities have in-built lighting that offers broad-spectrum light for a natural skin appearance. Avoid bare lights and harsh light sources. Ensure the shower area is adequately lit, and consider incorporating indirect light strips to your shower tile work for a mood lighting splash.
Work on your Ventilation
Your bathroom is naturally susceptible to dampness, which could worsen in humid areas. Building codes require sufficient ventilation for bathrooms with tubs or showers. However, every bathroom requires good ventilation to ensure its users remain healthy while preventing mold growth. Mold isn't suitable for your bathroom, as it can cause extensive damage if left untreated.
While windows make an excellent ventilation source, they also let in pollen, pollution, and pests. Depending on open windows for bathroom ventilation during winter leads to energy wastage. An excellent solution for your bathroom ventilation issues is vented exhaust fans. Your contractor can help you determine where they should be installed in the bathroom for adequate airflow.
Choose the Right Flooring
When choosing bathroom flooring, consider the whole room. Patterned tiles are ideal, especially if you want to make a statement. However, if your wall design is making a statement, go for subtle flooring such as a wood vinyl design. When selecting bathroom flooring, ensure it reflects your taste and style. Select porcelain with a wood grain or textured vinyl for a more authentic and natural bathroom flooring feel. Concrete and natural stone will be perfect if you want to create a more luxurious and modern feel. When selecting bathroom flooring, consider durability, ease of cleaning, and slip resistance.
Use Bathroom Plants
Bathroom plants have various benefits, including bringing nature and greenery into the room, eliminating bacteria, absorbing extra moisture, and purifying the air. They're also trendy. When choosing plants, ensure they can cope with your bathroom's humidity and consider natural lighting so they don't struggle. If your bathroom doesn't have any windows, the plants you pick should be able to cope with low-light levels and high humidity. Some options include peace lilies, philodendrons, Boston ferns, aloe vera, spider plants, snake plants, and English ivy.
Add Mirrors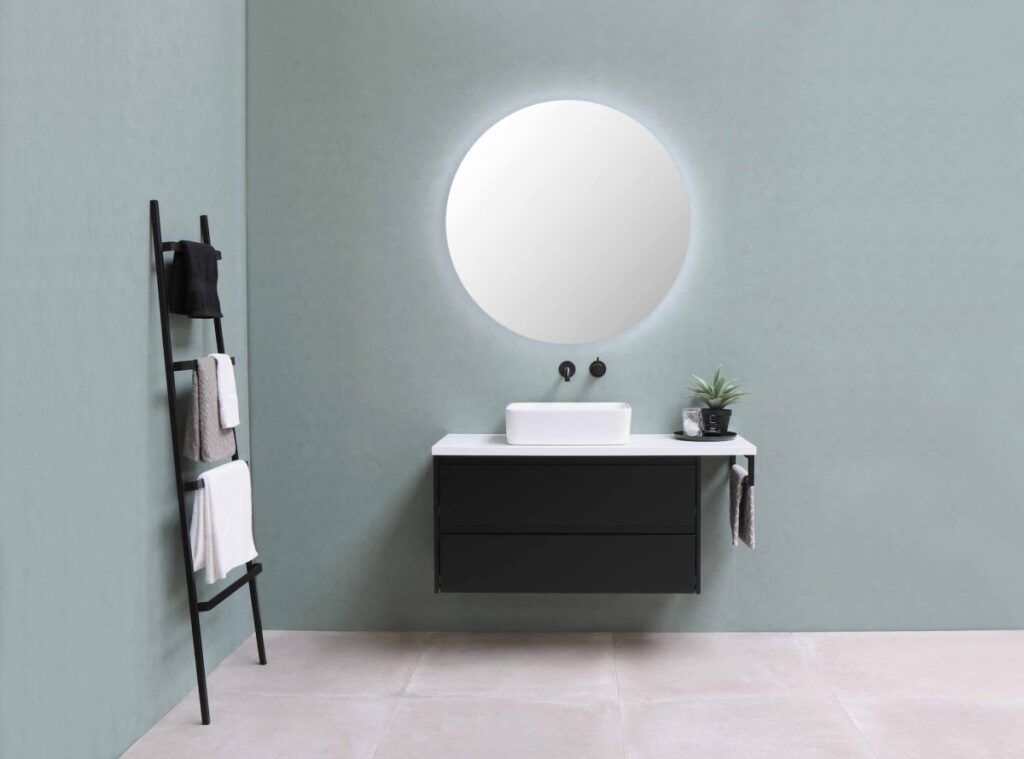 While mirrors are an integral part of your bathroom, this bathroom remodel tip is a cost-effective way of updating old décor. Bathroom mirrors bounce light in the room, enabling you to create an illusion of more spacious space. You can select mirrors that seamlessly blend with your washroom's décor or make it a statement piece.
Mirrors brighten even the smallest of spaces, and adding LED bathroom mirrors can take it to the next level because they provide natural-like light. Standard bathroom mirrors are also an ideal option as they're timeless and classic, making them suitable for any style, especially if your room is spacious, bright, and gets a lot of natural light.
Paint Your Bathroom
Bathroom paint is an excellent way to add a little luxury to it. Calming colors like light green or soft gray can help create a more relaxed feel. A relaxed tone, such as taupe, can make your bathroom more modern, and a warming color like cream can create a welcoming fee. The right color of paint for your bathroom should depend on your home's overall style. Semi-gloss finished paint is made to resist mildew and mold, and it's also easy to clean. Bathroom repainting is more than an aesthetic upgrade. It's an excellent way to assert your creativity over your bathroom. If you have the budget, you can also consider wall panels. Wall panels are more expensive than painting but are more cost-effective in the long run. You can check wall panel styles and ideas at wallpanels.com.au
Consider Adding Some Luxury
Bathroom remodels are an excellent way to add luxury to your space. You can add a heated floor, heated towel rail, and wall-mounted features like sleek, modern cabinets, washbasins, and toilets for more floor space and extra storage.
Video: Clever Bathroom Remodel Tips
Final Thought on Bathroom Remodel Tips
This set of bathroom remodel tips is an excellent way to update your space while increasing your property's worth. In both Michigan and Ontario, conducting a bathroom remodeling project increases overall home value. Consider these bathroom remodel tips for your next project.