Summer is here, and this year, it will be better than ever. With the world officially announcing its breakup with the pandemic, we slowly get back to where we were once before. Not only fully opened borders but fewer restrictions in place also allow us to taste absolute fun again. Look no further as we have the guide to Michigan's Thumb—events, fairs, music, and fun in the sun.
Putting the Thumb on your itinerary will be a wise choice in favor of having your best summer ever. Located in Central Michigan, the name comes from the mitten shape of the Lower Michigan Peninsula, in which this specific area is considered the 'thumb' part of the said mitten. The Thumb is also known as the Blue Water area, as it is home to the Blue Water Bridge that connects Michigan and Ontario, Canada.
Curious about what could a Thumb possibly have got to offer? Look no further as we have concluded some of the Thumb's specialties you can experience over the summer, guaranteed to leave you with both thumbs up. So, let's check it out!
1. Paddle To Turnip Rock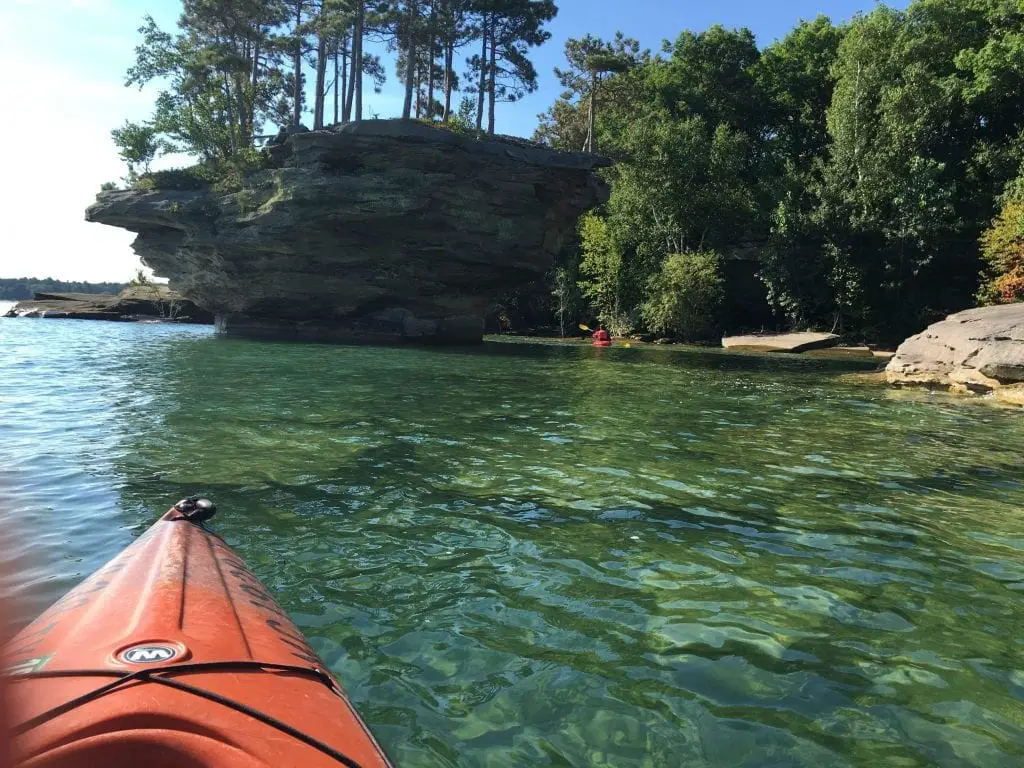 There is no talking about the Thumb without its Turnip Rock. This sea stack sports a broader area at its top due to the constant erosion to its bottom part. Because of its unique form, it was considered the finalist of "Seven Wonders of Michigan" in 2013.
Besides its turnip-like shape, what makes it so famous among tourists is the access to this place. This extraordinary rock is located near a private neighborhood area and is only visible and accessible through Lake Huron's waters. While you can hire a boat to take you on an excursion to the Turnip Rock, most people prefer to slip some exercise in and use a kayak instead.
2. Check Out Palmer Park and Boardwalk St. Clair
Suppose you are a fan of taking a walk around the park. Good news! You can enjoy the longest freshwater boardwalk in the world at Palmer Park. Directly located next to the St. Clair River, you are sure to enjoy a peaceful and refreshing walk.
Benches are available throughout the boardwalk for your 5-minute break or enjoy the river and its passing boats. You can even bring your chair or blanket and find your vantage point in the water. Besides the waterfront boardwalk, you can also enjoy the many arts and historical sites that Palmer Park offers.
3. Explore Thomas Edison Park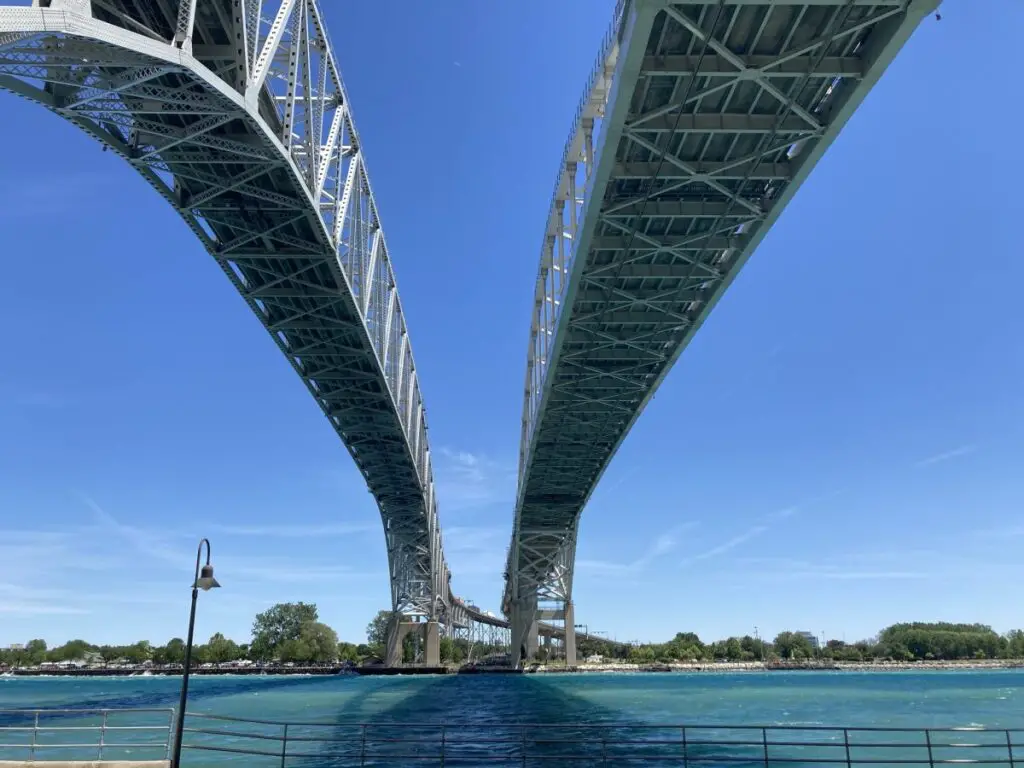 Want to see the Blue Water Bridge as you munch on your lunch? Thomas Edison Park is the perfect choice for you! Also located next to St. Clair River, you can go on a picnic on its grassy lawns and even fish your lunch, thanks to the many fishing rods available along the park's waterfront.
As you go through your picnic basket, you can also enjoy a bike ride or maybe a stroll on your rollerblade along its cement path. If you fancy a little historical trip, then you can opt for the Thomas Edison Depot Museum, built on an actual train depot the man himself used to work from 1859 to 1863. Don't forget to protect your skin with sunscreen as you enjoy the park for maximum fun!
4. Take A Huron Lady II Cruise
Not only can you watch the passing boats on the St. Clair River, but you can even go on one! With Huron Lady II's 90 minutes tour, you can cruise through the St. Clair River and Lake Huron, accompanied by the many beautiful sights, including the Fort Gratiot Lighthouse and even the bottom of the Blue Water Bridge.
On special occasions such as the 1st and 4th of July, you can even go on a sunset cruise and enjoy a gorgeous view of the fireworks as the night sets. You can also get on board the Huron Lady II and enjoy a 3-hour front-row seat show of the Bayview Mackinac Race this coming July 16th.
5. Dive The Sanilac Shores Underwater Preserve
Do you want to get wet and dive into Michigan's history? Well, worry not, as The Thumb has got you covered. Located along Lake Huron's western shore, Sanilac Shores Underwater Preserve is home to over 16 historically preserved shipwrecks.
The combination of history and the cold water of the Great Lake is the perfect way to spend your summer. With the shipwrecks above 120 feet, you can enjoy safe recreational diving firsthand while experiencing Michigan's majesty.
6. Imbibe With Great Lakes Pedal & Pour
Want to take a break from the waters? If you are traveling with your friends, taking a city tour is fun to explore The Thumb. Unlike your usual bicycle, as the name suggests, the Great Lakes Pedal & Pour lets you and your friends pedal their vehicle throughout the Port Huron area while you pour and sip your drinks.
7. Escape With The Hallway Entertainment at the Foundry Studio
If you have filled your exploring cup, turn to the Foundry for some fun and thrill! Hallway Entertainment is a local evening entertainment expert located in Downtown Port Huron. The Hallway offers some of the most exciting evening services to spend with your friends.
Besides its three variations of escape rooms, The Hallway also partnered with several local restaurants to provide a dinner service with a twist. Not only will you enjoy delicious food, but you will also be given clues and games as you go through your dinner, making a perfect combination for puzzle lovers. Furthermore, The Hallway also provides a 90-minute Party Game Night, with four theme options you can choose from.
 8. Camp Port Crescent State Park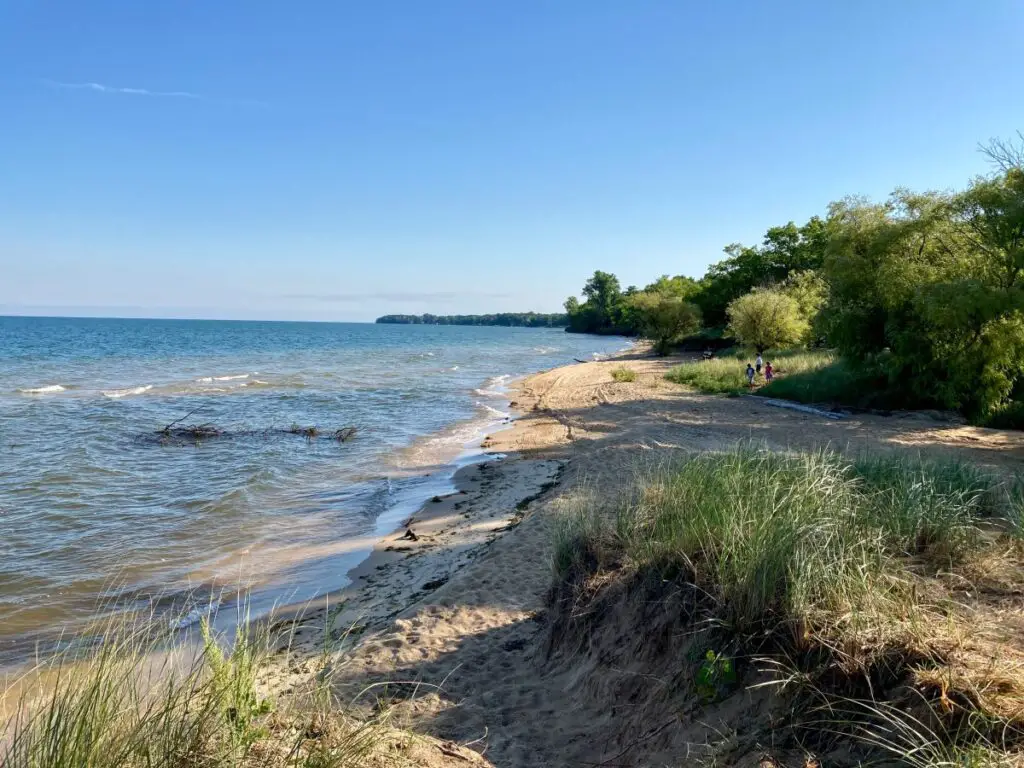 At last, after a day full of activities, there's nothing like winding down with the stars as your view. Port Crescent State Park is recognized as one of Michigan's six dedicated dark sky preserves. This means you can catch the northern lights from this park, on top of the constellations and meteor showers. 
If you fancy more than just a drive-by, you can camp near the beach and stargaze with actual wave sounds as your friend. However, should camping not be your cup of tea, Port Crescent State Park offers a cabin you can rent for a night.
Final Thoughts On Our Guide to Michigan's Thumb
The  Thumb is the epitome of its name. It is perfect for solo or group road trips with a close-knit community and a short ride time to many destinations and activities. So pack your bag and try these activities this summer!
2023 Events in Michigan's Thumb Area
This summer, these cities and towns—and their neighbors around the Thumb—are hosting various festivals, fairs, shows, and other special events.