Mathematics and statistics schools play a crucial role in foundational disciplines within the sciences. Fields such as engineering and finance heavily rely on their concepts and methods. If you want to study these two areas, Michigan's mathematics and statistics schools could be the perfect choice.
Many highly regarded academic institutions in Michigan have top-notch mathematics and statistics departments. And if you are one of the many students who need help with statistics and math or require a statistic hw helper to solve your homework answers, many experts are willing to help. 
This piece will show you some of Michigan's best schools to study mathematics and statistics.
University of Michigan 
The University of Michigan – Ann Arbor is a public institute that opened its doors in 1817. Michigan's mission is to serve the people of Michigan and the rest of the world with quality education.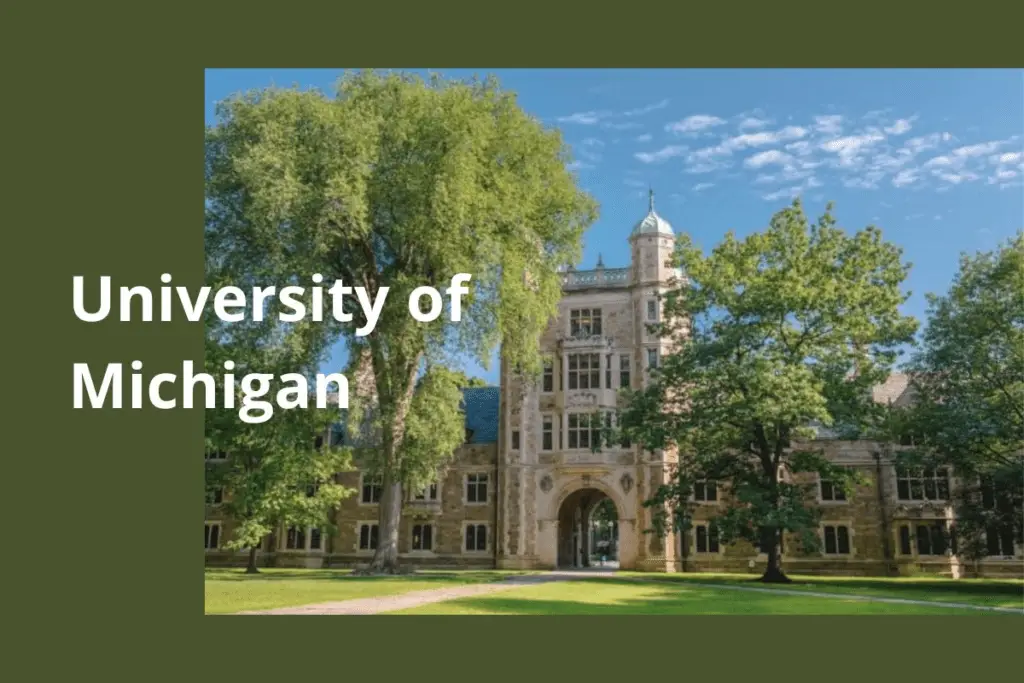 The university is ranked 23rd worldwide by the Times Higher Education World Reputation Rankings. Its mathematics and statistics programs are well regarded in the US, as the university provides many undergraduate and graduate programs.
The University of Michigan comprises worldwide renowned, teaching- and research-focused scholars. Students would benefit from their wealth of knowledge and may get help with statistics questions whenever they want. The University's efforts to establish a welcoming and inclusive environment for all students reflect its strong commitment to diversity, equity, and inclusion.
Eastern Michigan University 
Eastern Michigan University (EMU) in Ypsilanti is a public research institution. The institute has a mathematics and statistics department that offers 
Mathematics, 
Actuarial science,
Statistics at the undergraduate and graduate levels.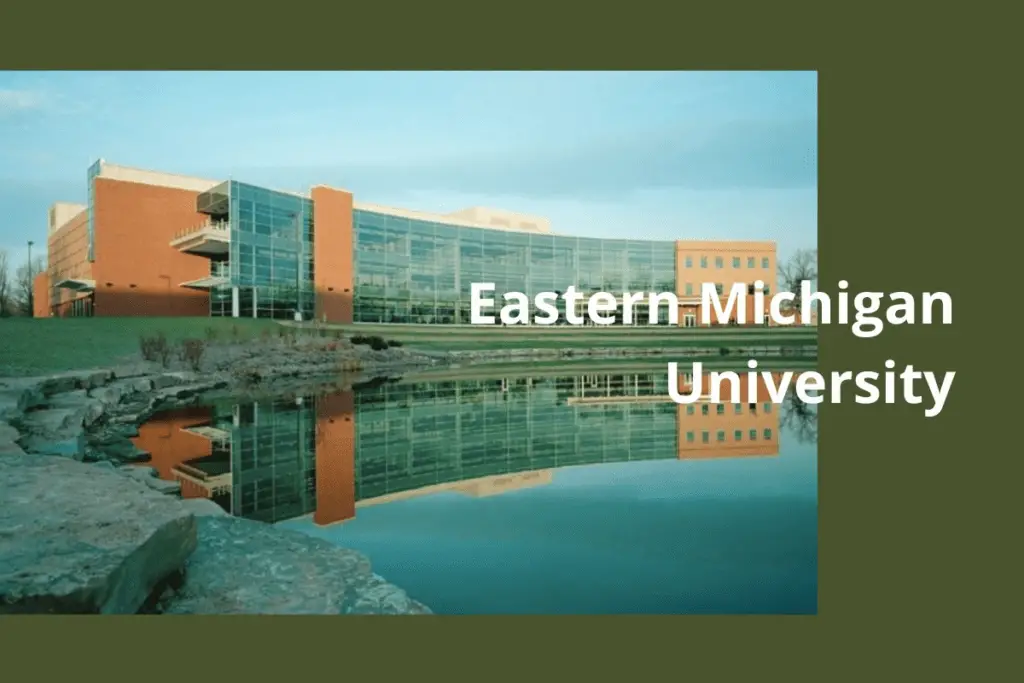 The department is dedicated to equipping students with what they need to succeed. To this end, EMU's mathematics and statistics staff are highly qualified. The devoted instructors offer a wealth of knowledge and skills to the classroom. Furthermore, they are active researchers. Many of them produce articles and participate in conferences that develop their respective professions.
The Actuarial Science Program is one of the unique programs. This degree prepares students for jobs as actuaries. That is professionals that assess and manage financial risks for insurance firms and other organizations. 
The curriculum includes important subjects like
Statistical theory, 
Statistical mathematics, 
Financial mathematics,
Risk management. 
They also provide internship opportunities for their students. During the internships, students can obtain significant industry experience.
The department also has a Mathematics Education Program. The program prepares students for careers as K-12 mathematics teachers. It covers subjects like
Calculus, 
Geometry, 
Algebra, 
Statistics,
Techniques for teaching mathematics. 
The program allows students to get practical experience via field rotations in local schools.
Also, the department has some active research groups. These groups allow academics and students to work on research initiatives. Members can keep abreast of the most recent advancements in their respective fields.
Michigan State University
Michigan State University is another prestigious institution in Michigan. There are over 50,000 students enrolled at the school. That makes it one of the largest universities in the US.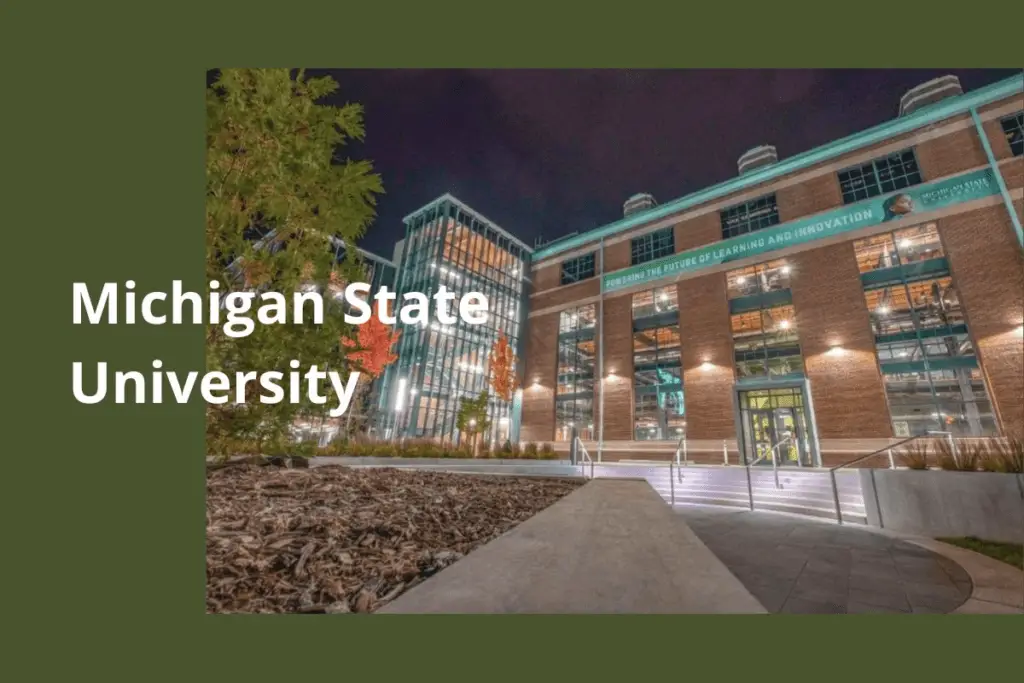 It has a global alumnus network of nearly 540,000 members. Some important names among the alumnus of the school include Alfred D. Hershey, who won the Nobel Prize in Physiology or Medicine in 1969. There is also Earvin "Magic" Johnson, the great basketball player. 
The Department of Mathematics is renowned for its robust research programs. Its staff are dedicated to providing superior teaching excellence. This guarantees students a rigorous education in these subjects.
The school has various mathematics, statistics, and actuarial science undergrad programs. It also offers graduate degrees in mathematics and statistics. Students can also receive a doctorate in Mathematics or Statistics.
Furthermore, the department provides several prospects for students to engage in research. These programs allow students to apply their skills in real-world contexts. Students can collaborate with faculty members and present findings at professional conferences. 
The department also offers internships and co-op programs. These programs help students obtain practical experience in various businesses.
Grand Valley State University 
Grand Valley State University stands out as one of the best schools in the United States. The university distinguishes itself because of its dedication to teaching.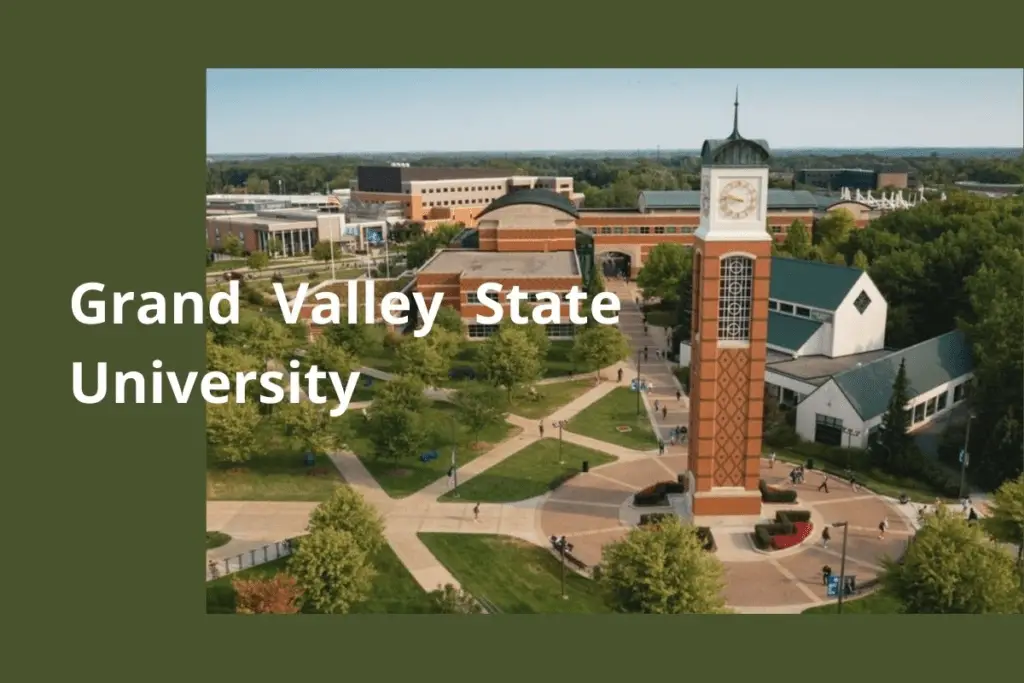 Grand Valley State University's Mathematics Department has over 200 majors. The team of staff teaches approximately 8,000 students every year. Thanks to the small class size, students receive personalized attention from experienced and motivated educators, just as vital as parent support. These small classes enable the teachers to focus on teaching skills like 
Critical analysis, 
Innovative problem-solving, 
Clear and concise writing, 
And attentive listening.
The mathematics and statistics programs of the school include a Bachelor of Science program in 
Mathematics, 
Statistics, 
Master of Science in Statistics. 
The Department of Mathematics also offers a minor in Actuarial Science.
The academy is also devoted to community building. Every year, they organize special programs, including:
Summer camps for high school students, 
Teacher-training workshops, 
Public talks. 
The department hosts these programs to improve mathematics and statistics education in the region.
In addition, the department places a premium on undergrad research. They provide students with ample opportunities to collaborate with academics on research initiatives.
Western Michigan University
Studying mathematics and statistics at Western Michigan Academy gives you a solid foundation in numerical thinking and logical skills. The Institute provides some mathematics and statistics undergrad and graduate degrees. The school also prepares its students for many professional pathways in various industries.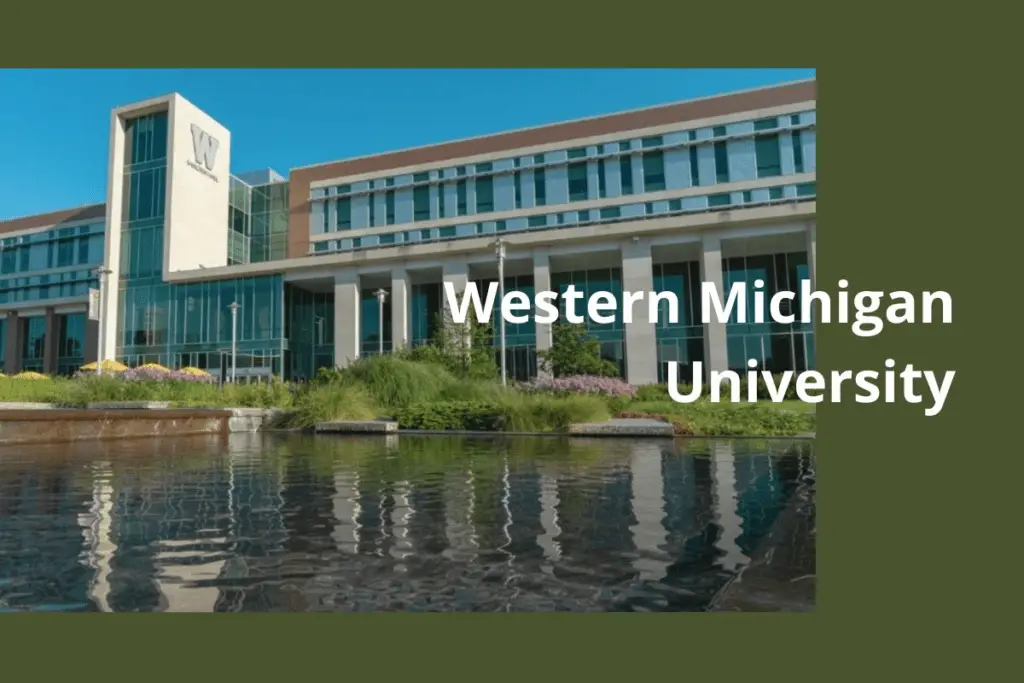 The Department of Mathematics provides students with the following degrees
Bachelor of Arts in Mathematics,
Bachelor of Science in Mathematics, 
Master of Arts in Mathematics, 
Doctor of Philosophy in Mathematics. 
As a student enrolled in the departments, you can access various resources. You will enjoy small class numbers and individualized faculty attention. There is also room for research and access to cutting-edge computing equipment.
If you have assignments you need help with, a range of specialists in the area can help. Some dedicated tutors offer homework answer services to students.  
Wayne State University
The Detroit-based Wayne State University offers the country's best mathematics and statistics courses. Undergraduates can choose from the following fields: 
Mathematics, 
Actuarial science, 
Mathematics education courses.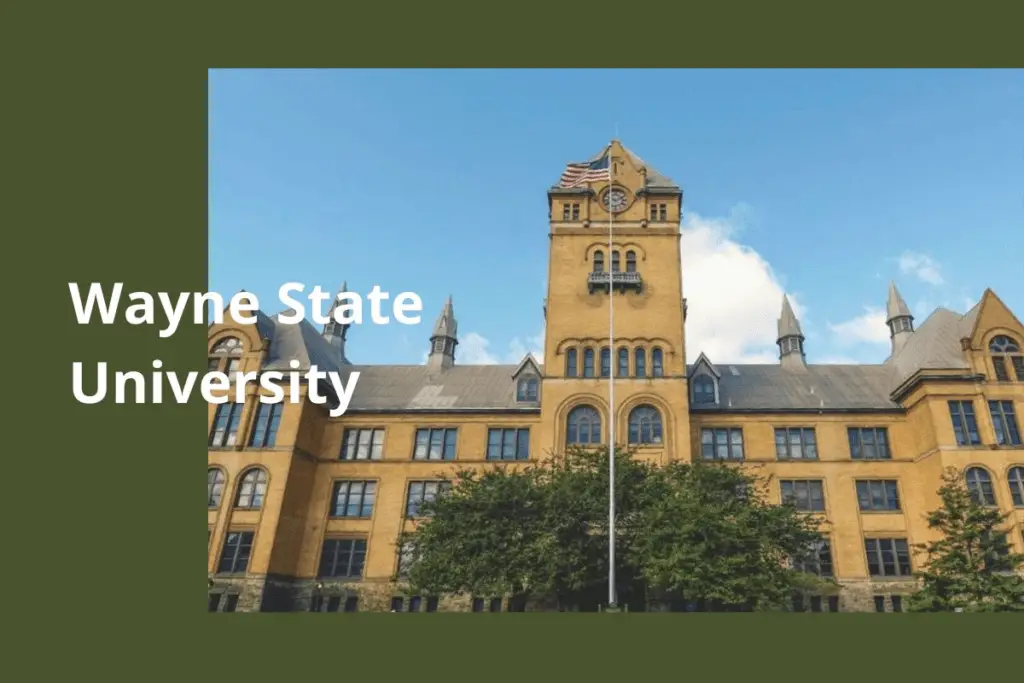 Graduate students can enroll in mathematics and statistics courses. 
The Master of Arts in Mathematical Statistics program trains students for advanced statistician positions. Students will improve their understanding of quantitative tools. They will also apply analysis and research to transform ideas into well-informed actions.
Students also enjoy special seminars and lectures organized by the department. The department put these lectures together to allow students to network with academics. Each event presents a diverse array of mathematical researchers as speakers.
Central Michigan University
Central Michigan University is a public institution Located in Mount Pleasant.
Central Michigan University is one such school that stands out for its excellent math program. Whether you are a high school student looking to pursue a career in mathematics or a working professional wanting to further your career, CMU has something for everyone.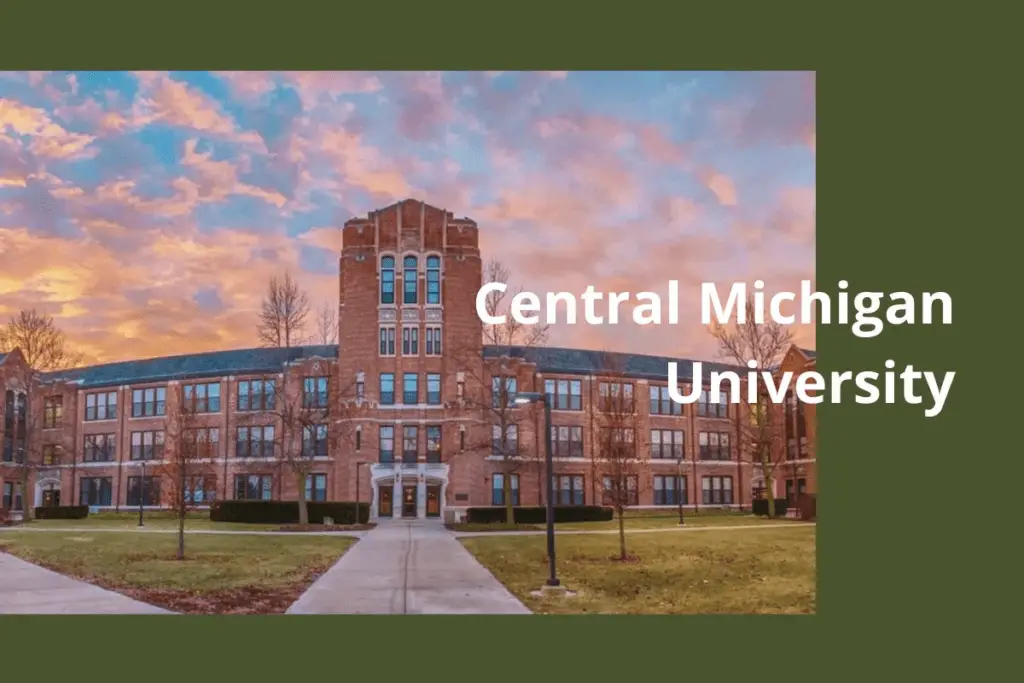 The mathematics and statistics programs offered by Central Michigan University include:
Bachelor of Science in Mathematics
Bachelor of Science in Actuarial Science, 
Master of Science in Mathematics. 
The Department of Mathematics also provides a Ph.D. in Mathematics Education.
Moreover, the department allows students to work as Teaching Assistants. The academy has a Mathematics Help Center where students can get help with statistics and mathematics. Tutors are available to assist with courses ranging from Basic Algebra to Calculus 3. Students can also get help for many statistics-based courses. 
Final Thoughts Mathematics and Statistics Schools
Michigan has many prestigious college institutions with outstanding mathematics and statistics programs. People interested in pursuing a career in mathematics or statistics might consider these schools. These schools have options for undergrad and graduate education. 
These schools have excellent reputations and demanding academic programs. They equip their students with the skills and information to succeed in their chosen fields.