Michigan is known to be an exciting place with many activities for tourists. Families, single travelers, friend groups, and couples can all find attractions that appeal to them. While some of the top tourist attractions in Michigan may raise eyebrows, they are undoubtedly weird in a good way. If you plan or consider a trip to this state, researching things to do is essential. Here are seven unique Michigan attractions you can visit on your next visit to the Great Lakes state.
Table of Contents
Listen to this Article as a Podcast
*The featured Image of Paul Bunyan and the Blue Ox is from the John Margolies Roadside America photograph archive (1972-2008), Library of Congress, Prints and Photographs Division.
1. Traverse City – World's Largest Cherry Pie Battle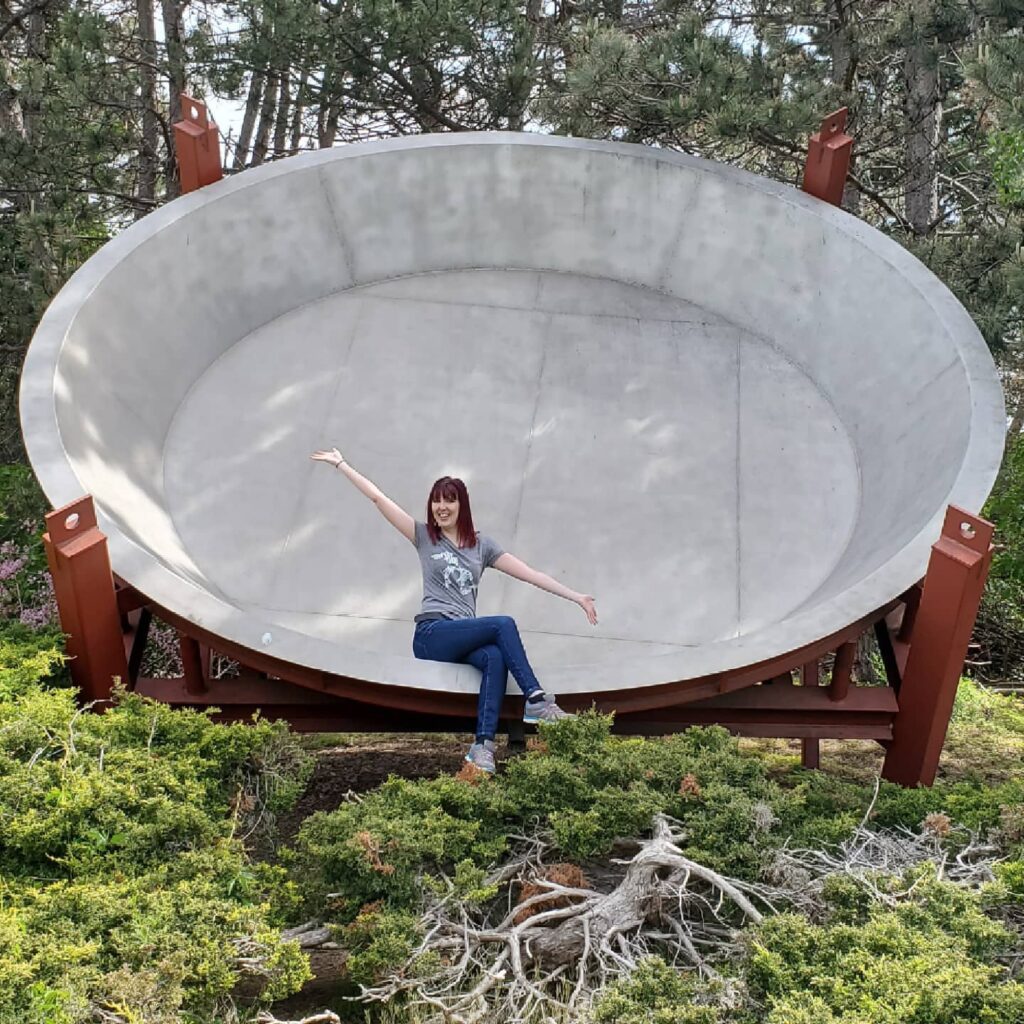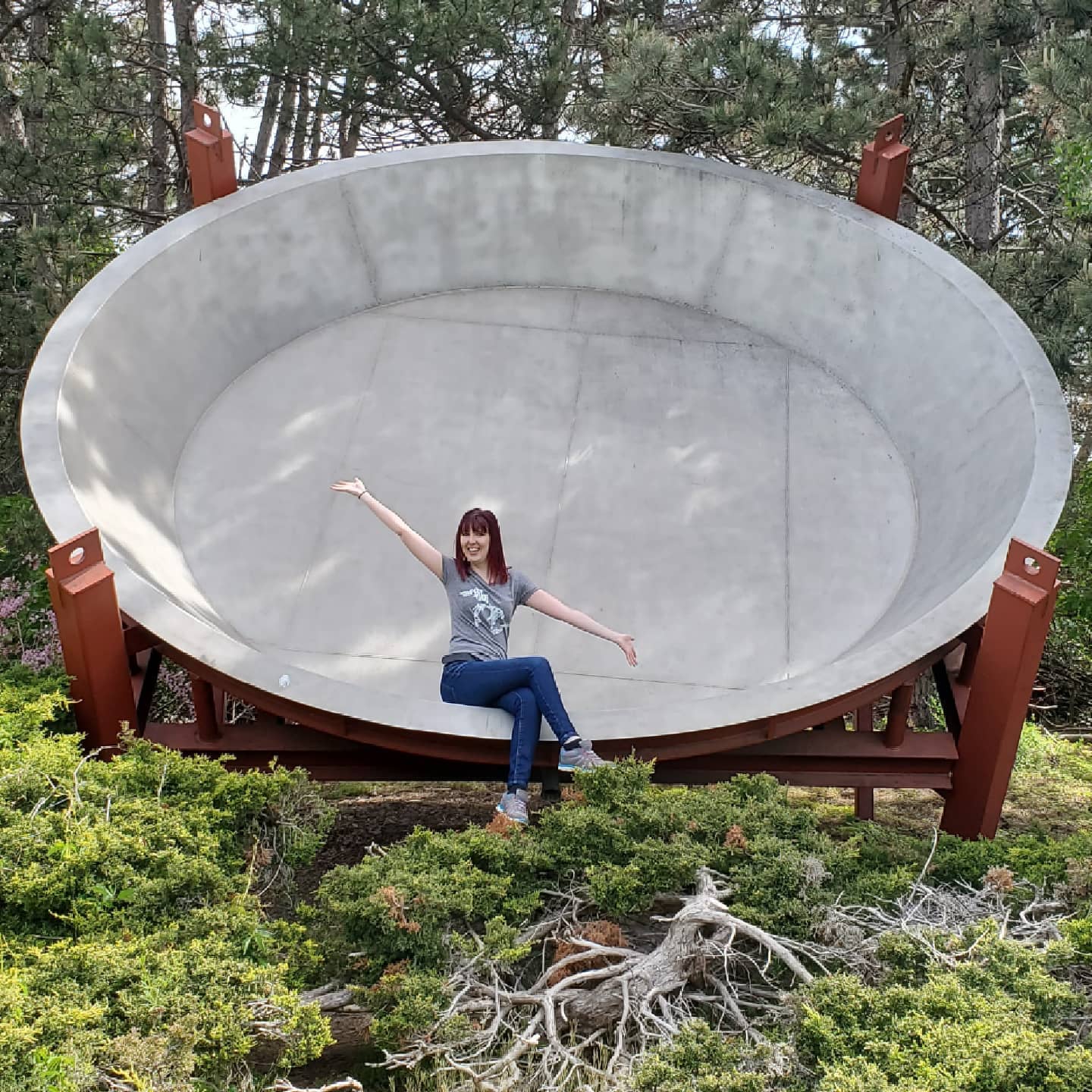 Calling all pie lovers, Michigan has two cherry pie roadside memorials. The first pie structure is located in Charlevoix, Michigan. In 1976, Dave Philips asked bakers and businesses in Michigan for a favor. He asked them to create the world's largest cherry pie. Together, Charlevoix locals were able to break a world record with their creation. Their combined efforts resulted in an extraordinary pie weighing 17,420 pounds. This accomplishment led to years of recognition and made Charlevoix a popular tourist destination.
Years later, in 1987, a town 50 miles away called Traverse City was inspired to make its own cherry pie. Contributors in Traverse City were able to break Charlevoix's record, with their pie weighing in at a hefty 28,350 pounds. Traverse beat Charlevoix and received a certificate from the Guinness Book of World Records for their work. In addition, the two towns have displayed their pie tins as proof of their ability to make the world's most giant cherry pie.
2. Ann Arbor – Leaning Tower of Pizza
Not to be confused with the Leaning Tower of Pisa located in Italy, the Leaning Tower of Pizza in Michigan is also a leaning structure. This tower can be found in Ann Arbor, Michigan. The Leaning Tower of Pizza was created because Ann Arbor is home to the first-ever Domino's Pizza.
The CEO of Domino's Pizza, Tom Monaghan, intended for the structure to be used for business needs. This idea never came to fruition because only a 50-foot-high building was built. He wanted a 30-story skyscraper to be the headquarters for Domino's Pizza. Now the Leaning Tower of Pizza is just a reminder of Tom Monaghan's idea for his company. 
3. Hamtramck Disneyland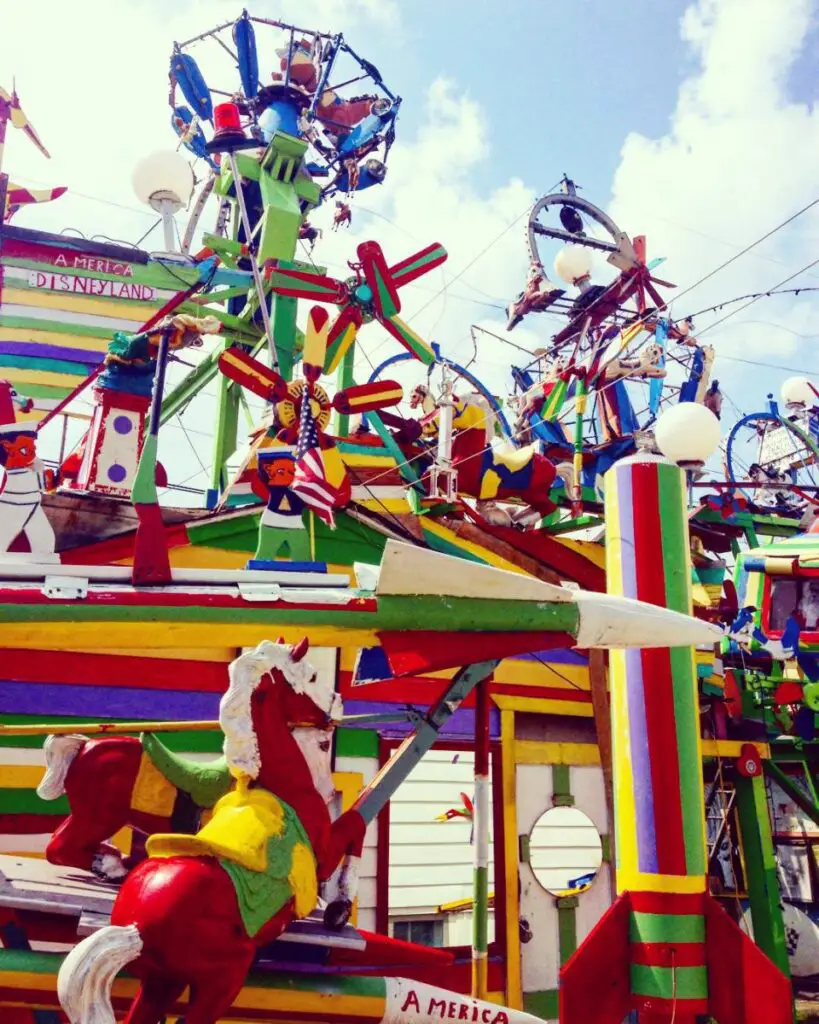 This art piece is a popular part of Hamtramck, Michigan. It's a mixture of random items combined into an abstract art piece. The creator of Hamtramck Disneyland was a man named Dmytro Szylak. He began working on the piece in 1992. Dmytro was from Europe and lived in both Ukraine and Germany.
His Ukrainian heritage and influence from the United States gave him inspiration for this art piece. He took ideas from American pop culture and Ukrainian folk music when working on Hamtramck Disneyland. Dmytro took nearly 30 years to finish this carefully crafted masterpiece. Sadly in 2015, Dmytro Szylak passed away. The Hatch Foundation now has ownership of Hamtramck Disneyland, and they work on maintaining and protecting his creation.
4. Dinosaur Gardens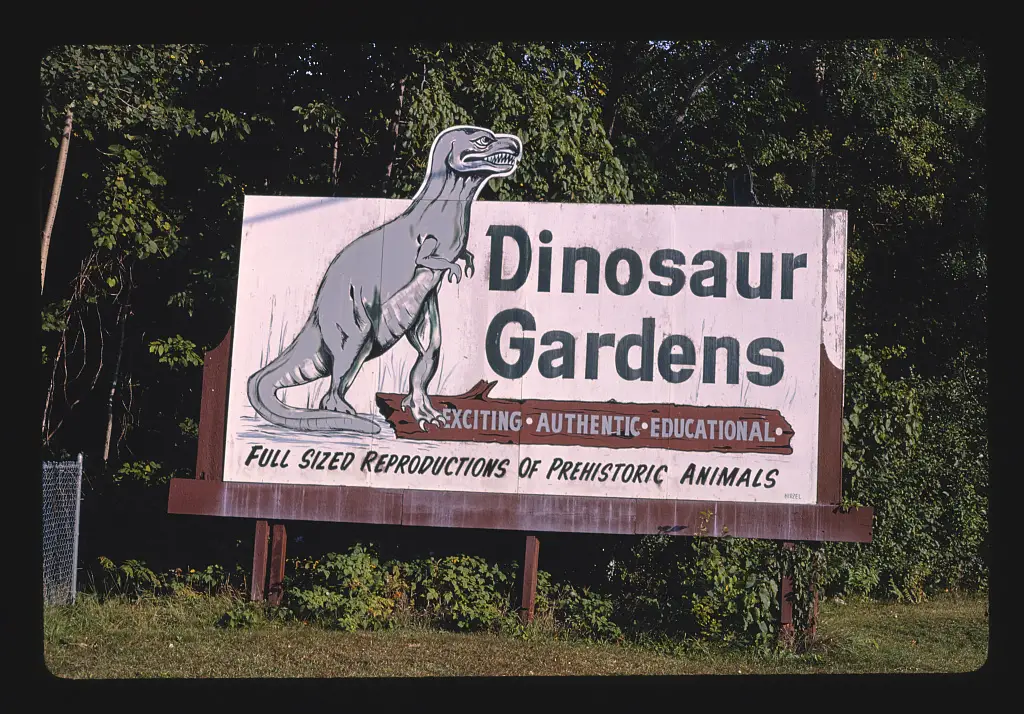 The history of the establishment of Dinosaur Gardens is exceptionally intriguing. The founder of Dinosaur Gardens was Paul Nathan Domke. He was born in 1886 to Prussian immigrant parents. By 1906, Paul joined the U.S. Navy and was assigned medical and hospital-related responsibilities. Through his years in the Navy, Paul got to work in hospitals and ships all across the globe. He returned home to Michigan by 1910 and began settling in areas of his life. He married, ran a standard oil service, and eventually moved to Detroit. Paul had also created a church decorating business, but once the Great Depression hit, he had to try something else. 
Paul had been interested in fossils, natural history, and dinosaurs for quite some time. Paul moved back to Northern Michigan and purchased a new property with his wife. This property was meant to resemble the habitat dinosaurs once lived in. It was clear why Paul built a Dinosaur Garden on this land In Ossineke, Michigan. It has a beautiful running stream full of luscious plants and ferns.
During the summer of 1935, Paul hired a team to complete construction on the land. He also hired a cement company to develop long-lasting animal sculptures. Through careful research, Paul and his team successfully built lifesize dinosaur structures. Today, Dinosaur Gardens is a popular tourist destination in Michigan, perfect for families and children to explore. 
5. Detroit – Grande Ballroom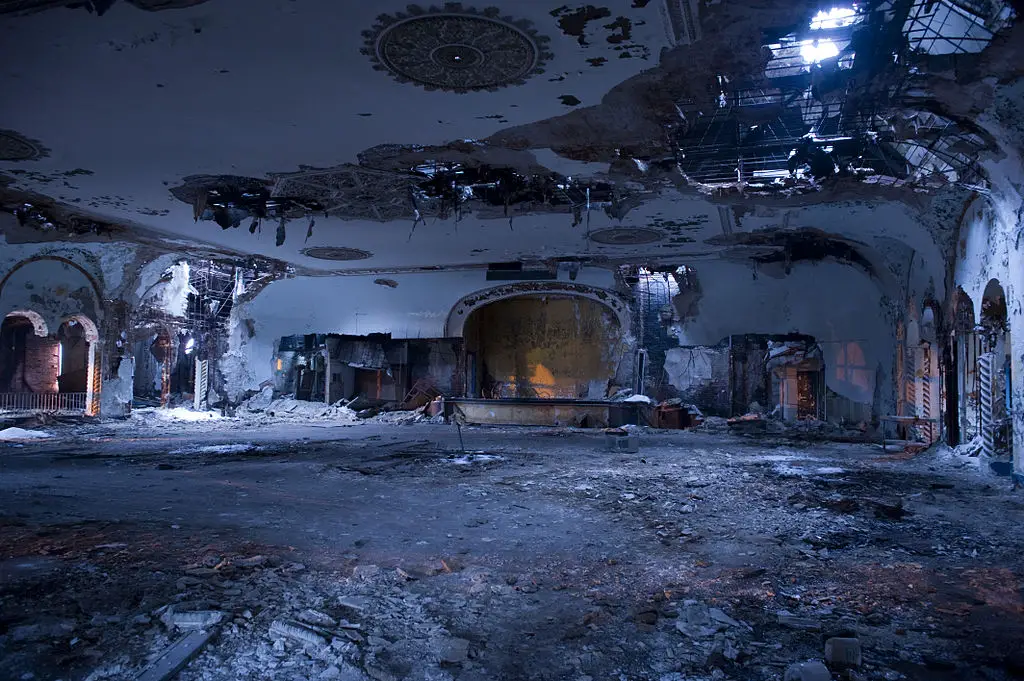 This abandoned rock concert venue is an attraction in Detroit, Michigan. In the 1920s, the Grande Ballroom was initially used as a jazz dance hall. Once the 1960's hit, the Grande Ballroom became a show-stopping concert venue. The designer of this building was Charles N. Agree, inspired by Art Deco architecture.
Between 1966-1971, the Grande Ballroom was a center for rock legends and music lovers. Huge names, including Pink Floyd, Who, and the Stooges, performed at the Grande Ballroom. Due to destruction and other damage to the building, the Grande Ballroom was closed in 1972. There are currently no efforts to restore this part of Michigan's musical history. 
6. St. Ignace Mystery Spot
There are multiple areas in the United States where "mystery spots" are located. The St. Ignace Mystery Spot in St. Ignace, Michigan, is a unique tourist destination. The gist of a mystery spot is an area where weird, unworldly things occur. Gravity seems not to be as effective, and other optical illusions are said to happen at the St. Ignace Mystery Spot.
Though it could just be all in your head and a result of well-conducted marketing, these spots are exciting to encounter. Visitors have claimed to feel queasy if they stay too long. The thrill and adventure of mystery spots make them unlike other tourist attractions. Along with engaging in the mystery spots in St. Ignace, visitors can enjoy other activities. There is a mini-golf, a forest maze, a guided tour, and zip lines.
7. Port Austin – Turnip Rock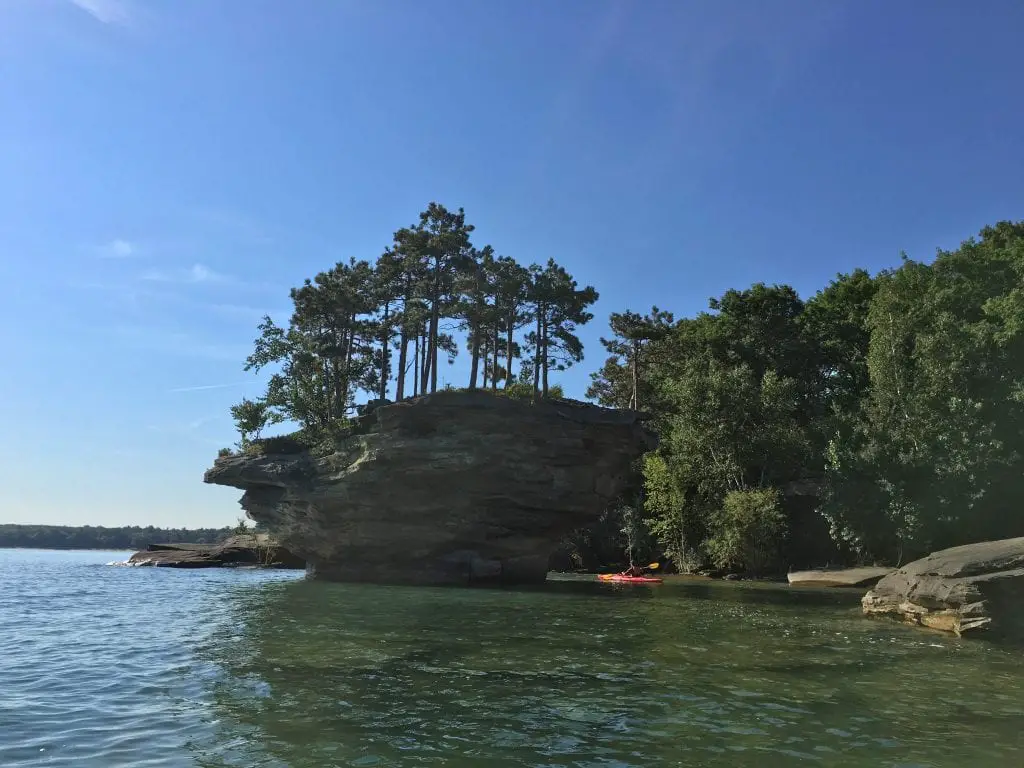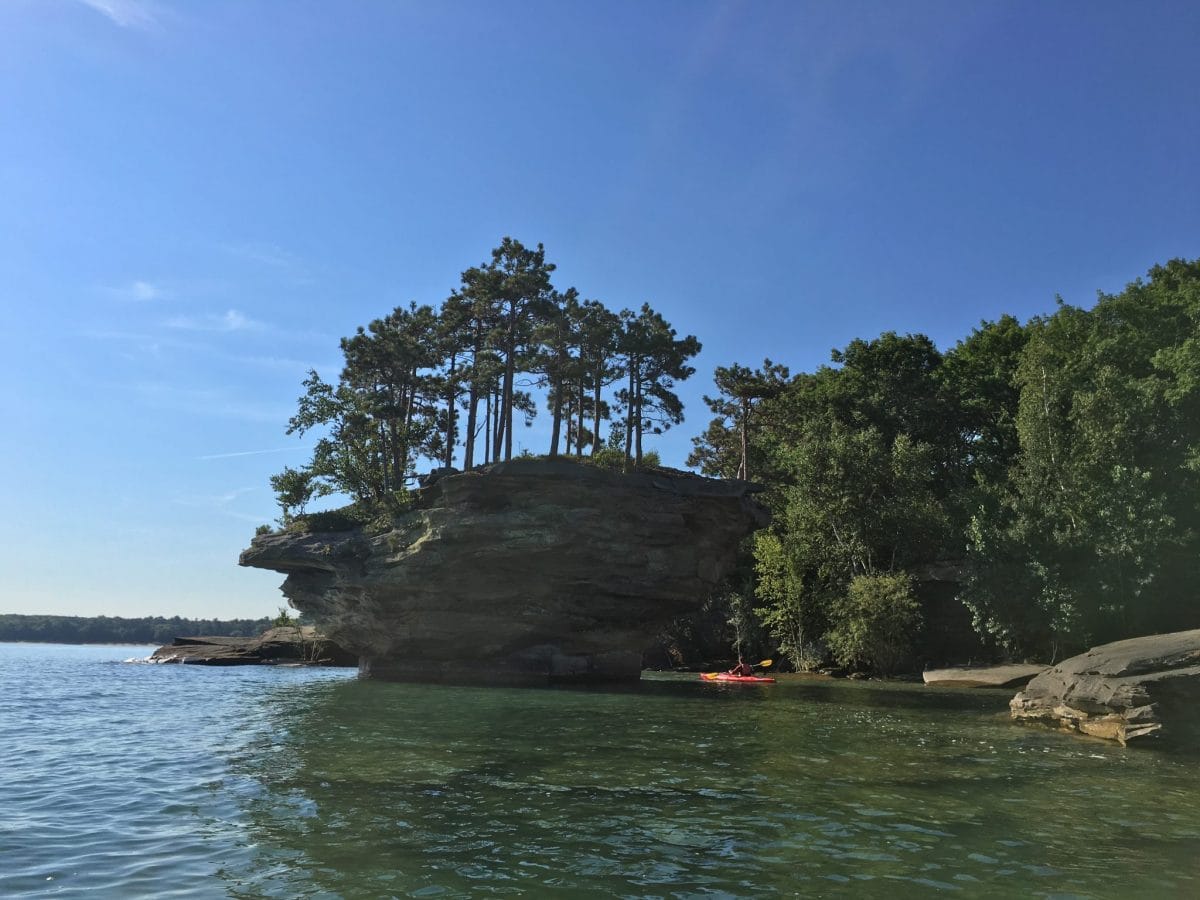 In Port Austin, Michigan, there is a turnip-shaped rock just on the shore of Lake Huron. The turnip shape of the rock results from thousands of years of wear from strong waves. Tall trees reaching 20ft and other plants have grown on top of the Turnip Rock. Tourists can only see this sight if they are on a boat or on the ice during winter. This is because Turnip Rock is on private property. 
Prehistoric Forest Amusement Park is a hidden gem for urban explorers in Michigan. The park was open from 1963 to 1999, and it featured a variety of attractions, including a safari train ride, a man-made volcano, and a water slide. The park's most popular attraction was its life-sized fiberglass dinosaurs, which were created by sculptor James Q. Sidwell.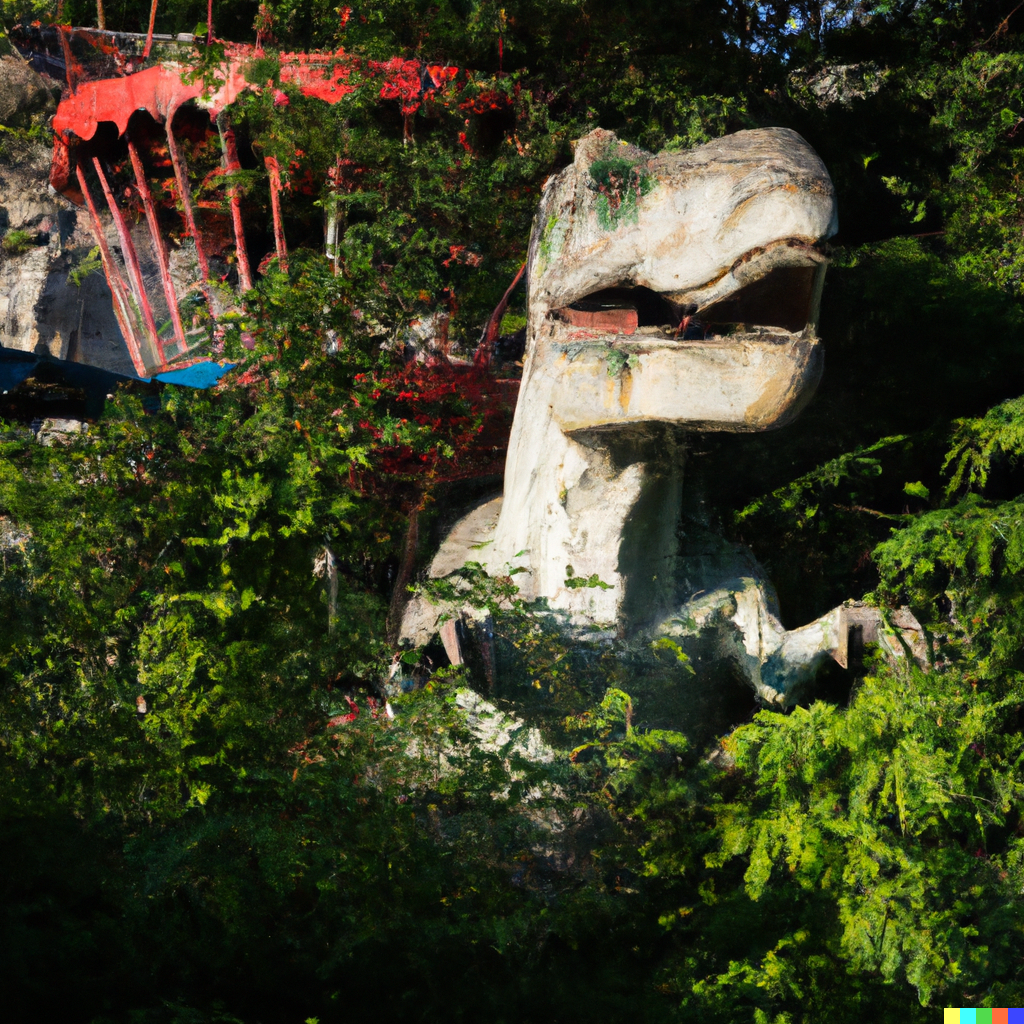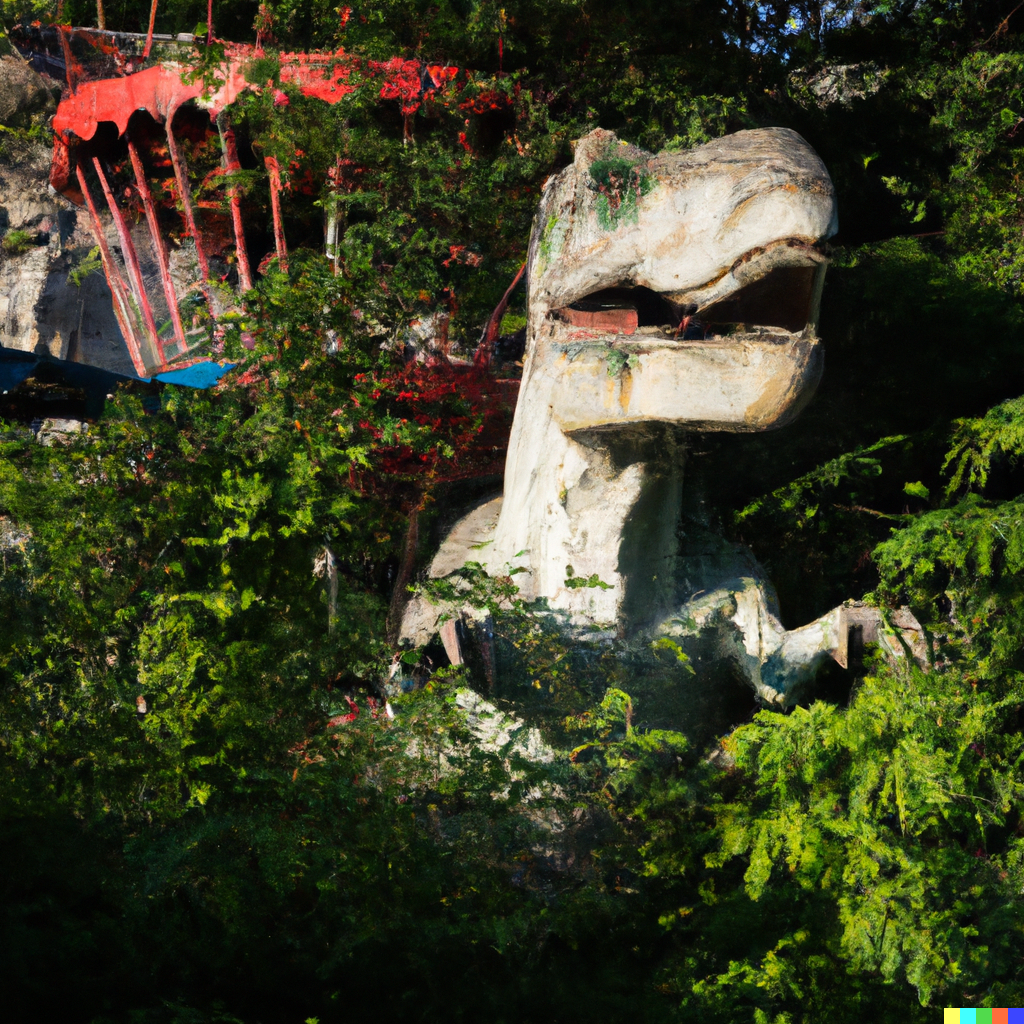 The park closed in 1999 and has since been abandoned. However, the park still stands, offering urban explorers a unique glimpse into the past. The abandoned dinosaurs and other attractions are great place to take photos, and they provide a sense of adventure and discovery.
If you're looking for a new and exciting place to explore, check out Prehistoric Forest Amusement Park. It's a hidden gem that impresses even the most experienced urban explorer.
9. Hell, Michigan – A Little Slice of Heaven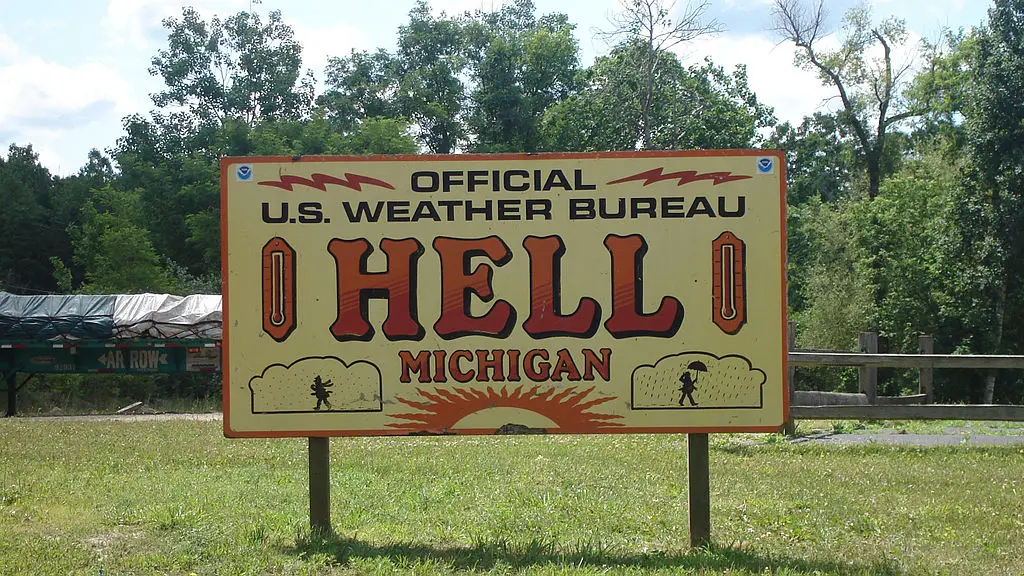 Welcome to Hell, Michigan! This tiny town may have a little bit naughty name, but it's actually a pretty heavenly place. Located just a short drive from Ann Arbor, Hell is the perfect place to escape the hustle and bustle of city life.
The town of Hell was founded in the 1830s by George Reeves, who built a sawmill and gristmill on the banks of Hell Creek. The town grew slowly over the years, and it wasn't until the 1920s that it started to attract tourists. That's when a local businessman named Ed Geyer opened a general store and post office in the town. Geyer decided to name the store "Hell's Corner," and the name quickly caught on.
Today, Hell is a popular tourist destination. Visitors come from all over the world to see the town's unique name and attractions. Some of the most popular things to do in Hell include:
Visiting the Hell Hole General Store: This general store is a must-see for any visitor to Hell. The store is filled with souvenirs and gifts, and it's also a great place to get a bite to eat.
Taking a dip in the Hell Hole Swimming Pool: This natural swimming pool is just outside town. The pool is fed by a spring, and the water is always cool and refreshing.
Going for a hike on the Hell Creek Trail: This scenic trail winds through the woods and along the banks of Hell Creek. The trail is a great place to see wildlife, and it's also a great place to get some exercise.
Visiting the Hell Hath No Fury Fudge Company: This fudge shop is in the Hell Hole General Store. The fudge is made with fresh, local ingredients and is absolutely delicious.
If you're looking for a unique and memorable travel experience, add Hell, Michigan, to your list. This little town is sure to put a smile on your face.
10. Marvin's Marvelous Mechanical Museum
Marvin's Marvelous Mechanical Museum is unique and quirky in Farmington Hills, Michigan. The museum has a vast collection of coin-operated mechanical machines, including music boxes, player pianos, slot machines, and more. Marvin's is a great place to learn about the history of mechanical entertainment, and it's also a lot of fun!
The museum was founded in 1961 by Marvin Yagoda, who began collecting mechanical machines as a hobby. Over the years, Yagoda's collection grew to include over 1,000 machines. In 1981, Yagoda opened Marvin's Marvelous Mechanical Museum to the public.
Today, Marvin's Marvelous Mechanical Museum is a popular tourist destination. Visitors come from all over the world to see the museum's unique collection of machines. Marvin's is also popular for school field trips and birthday parties.
11. Tunnels of Traverse City State Hospital
The Tunnels of Traverse City State Hospital is a series of underground tunnels built in the late 1800s to connect the hospital's buildings. The tunnels transported food, medical supplies, and patients between the buildings. They were also used as a way to keep patients from escaping.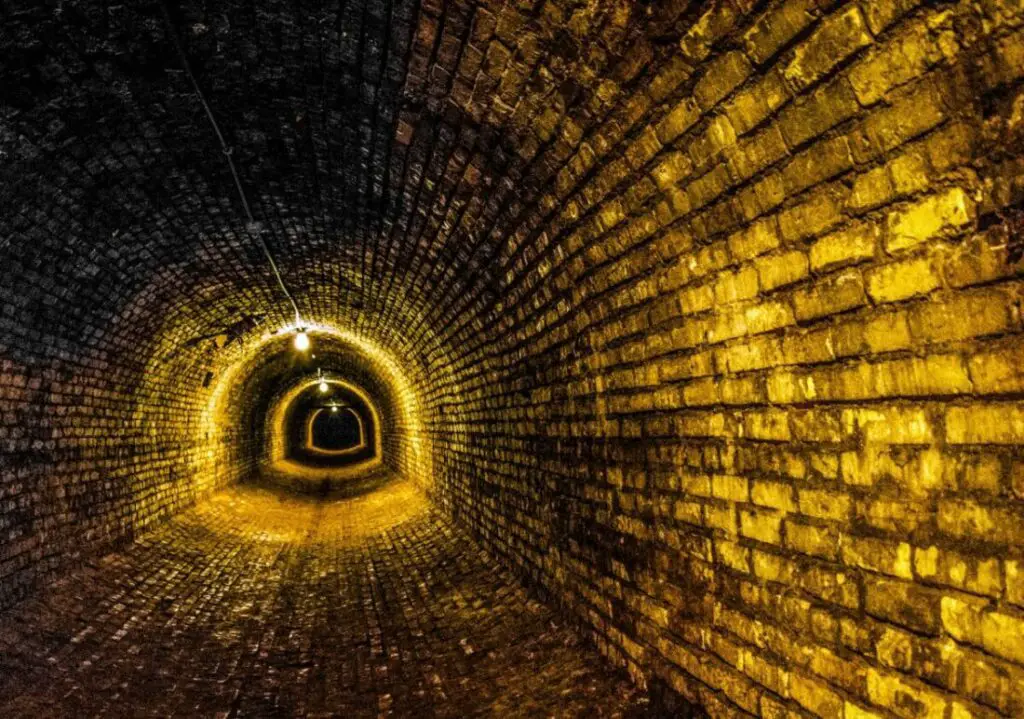 The tunnels are located on the grounds of the former Traverse City State Hospital, now known as the Village at Grand Traverse Commons. The hospital was opened in 1885 and closed in 1989. The tunnels are now open to the public for tours.
The tunnels are a fascinating piece of history. They offer a glimpse into the past and a chance to see how patients were cared for in the 19th and 20th centuries.
12. Heidelberg Project
The Heidelberg Project is an outdoor art environment in the McDougall-Hunt neighborhood on Detroit's east side. It was created in 1986 by the artist Tyree Guyton, assisted by his wife, Karen, and grandfather, Sam Mackey. The project is Guyton's attempt to "beautify the community and give people hope."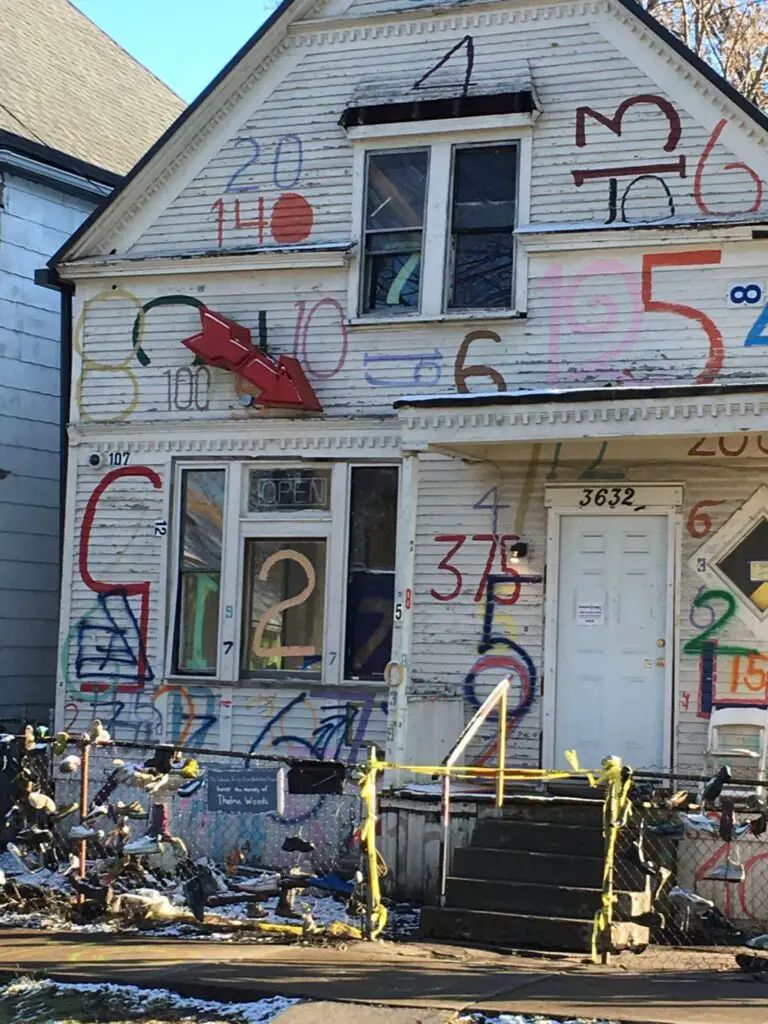 The Heidelberg Project consists of various found objects, including houses, cars, and tires, that have been transformed into works of art. The project constantly evolves as Guyton adds new pieces and changes existing ones.
The Heidelberg Project has been controversial since its inception. Some people have criticized it as an eyesore, while others have praised it as a work of genius. However, there is no doubt that the project has positively impacted the McDougall-Hunt neighborhood. It has helped to revitalize the area and has given people a sense of pride in their community.
13. The Anatomy of Death Museum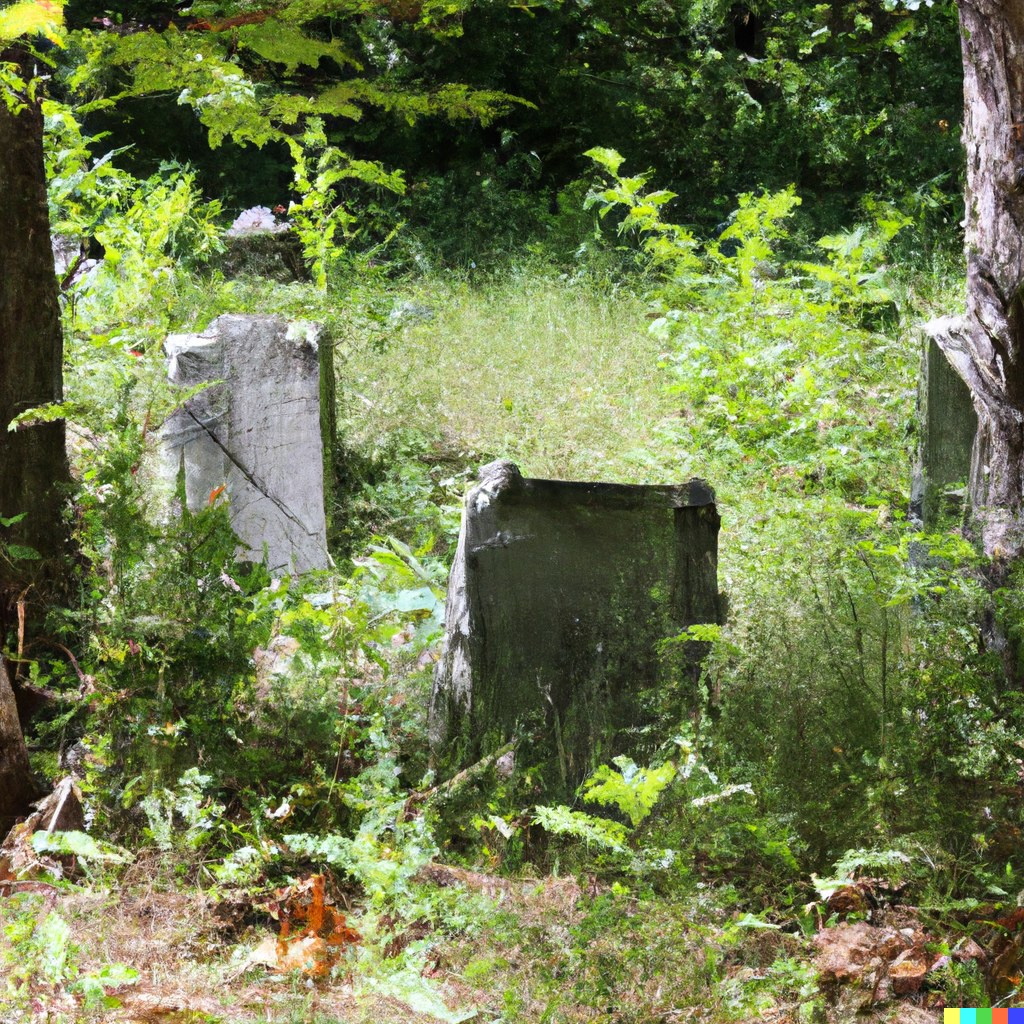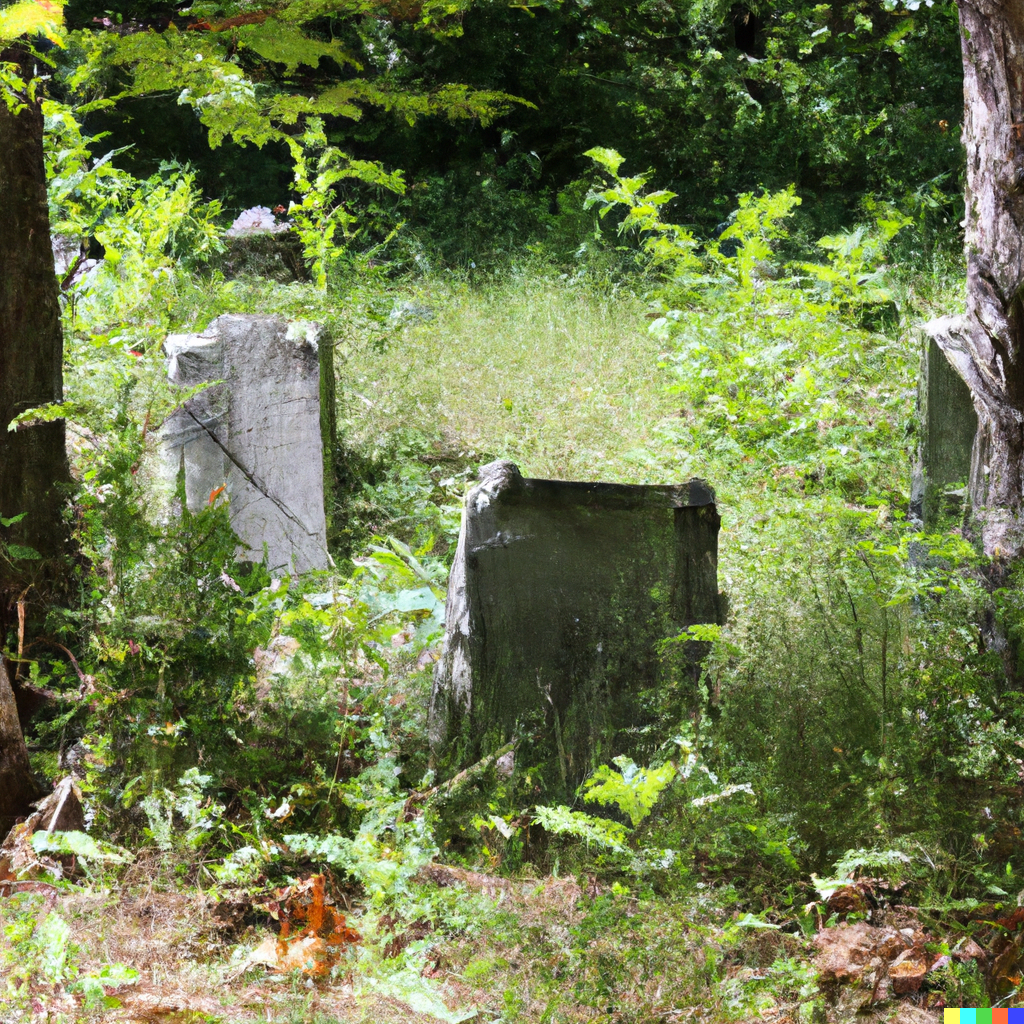 The Anatomy of Death Museum is a museum in Mount Clemens, Michigan, that features a collection of artifacts and exhibits related to death and dying. The museum was founded in 2019 by Todd LaRosa, a collector of oddities and curiosities. The museum's collection includes over 30 real human medical skulls and skeletons and various other death-related items, such as coffins, caskets, and funeral home equipment. The museum also has a gift shop that sells books, t-shirts, and other items related to death and dying.
The Anatomy of Death Museum is open to the public on Thursdays, Fridays, Saturdays, and Sundays. Admission is $10 for adults and $5 for children. The museum is located at 292 Cass Avenue in Mount Clemens.
The museum's website states its mission is to "educate the public about the death and dying practices and traditions around the world." The museum's exhibits are intended to help visitors understand how death has been viewed and dealt with throughout history. The museum also hopes to dispel some of the myths and misconceptions about death.
14. Oswald's Bear Ranch
Oswald's Bear Ranch is a bear sanctuary located in Newberry, Michigan. The ranch is home to over 40 black bears rescued from various situations, including abuse, neglect, and the pet trade. The Oswald's Bear Ranch bears live in large, natural enclosures and have plenty of food, water, and enrichment activities. The ranch also offers educational programs about bears and their conservation.
Oswald's Bear Ranch was founded in 1984 by Dean Oswald. Oswald was a wildlife rehabilitator who began taking in bears that had been orphaned or injured. As the number of bears at the ranch grew, Oswald decided to open it to the public to raise awareness about bears and their plight.
Oswald's Bear Ranch is a popular tourist destination. Visitors can tour the ranch, learn about bears, and even feed the bears. The ranch also offers a variety of educational programs for school groups and other organizations.
Oswald's Bear Ranch is a non-profit organization that relies on donations to operate. The ranch is open to the public from May to October. Admission is $10 for adults and $5 for children.
15. Grand Trunk Pub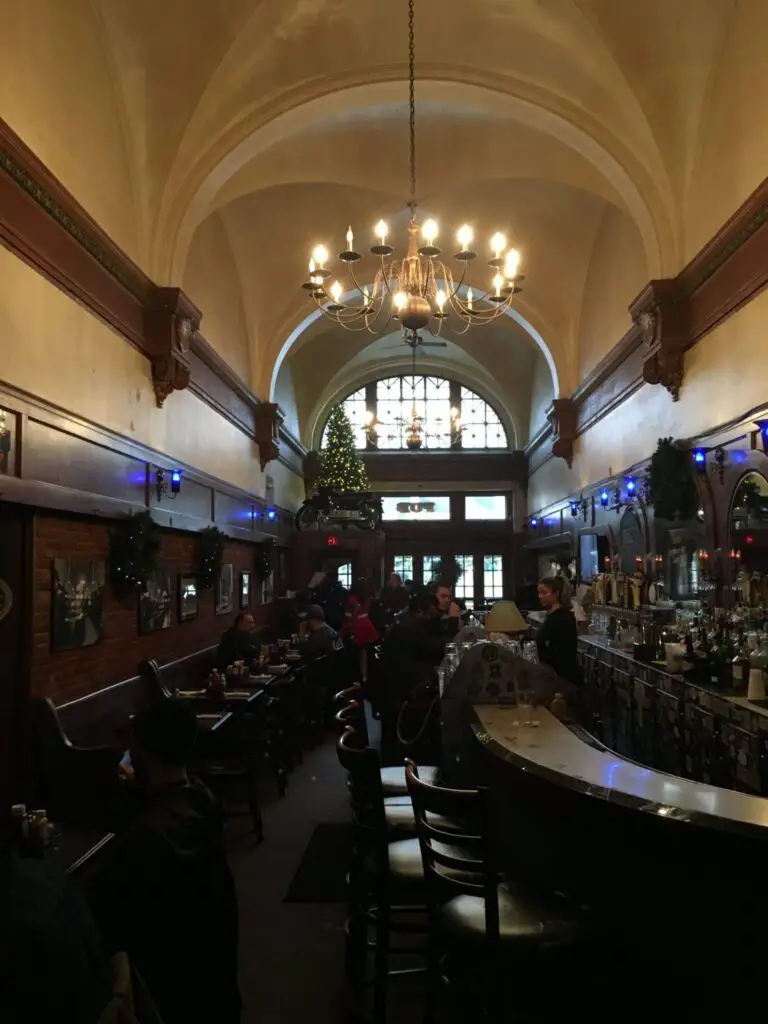 The Grand Trunk Pub is a historic pub in Detroit, Michigan. It is located in the heart of downtown Detroit, at 612 Woodward Avenue. The pub was built in 1905 as a ticket station for the Grand Trunk Railway. After serving as a transportation hub for decades, the building was converted into a bar and kitchen for the Metropole Hotel before it was bought in 2006 and transformed into the beloved establishment it is today.
The Grand Trunk Pub is known for its extensive beer selection, which includes over 170 craft beers worldwide. The pub also has a full kitchen serving classic pub fare, such as burgers, sandwiches, and pizzas.
The Grand Trunk Pub is a popular spot for locals and tourists. It is a great place to catch up with friends, watch a game, or enjoy a cold beer. The pub is also home to various events, such as live music, trivia nights, and karaoke.
16. Lakenenland
Lakenenland is a sculpture park located in Chocolay Township, Michigan. The park was founded in 2003 when artist Tom Lakenen moved his collection of scrap iron sculptures from his yard to a plot of land near the Lake Superior coast. Lakenenland contains over 80 sculptures in the creator's "junkyard art" style.
The sculptures at Lakenenland are made from recycled materials, such as old cars, farm equipment, and appliances. Lakenen uses his welding skills to create whimsical and colorful sculptures that are functional and artistic. Some of the sculptures at Lakenenland include a giant spider, a whale, a train, and a carousel.
Lakenenland is a free and open-to-the-public sculpture park. Visitors can walk or drive through the park, which is located on State Highway M-28, 15 miles (24 km) east of Marquette. The park is open 24 hours a day, seven days a week.
17. Saugatuck Chain Ferry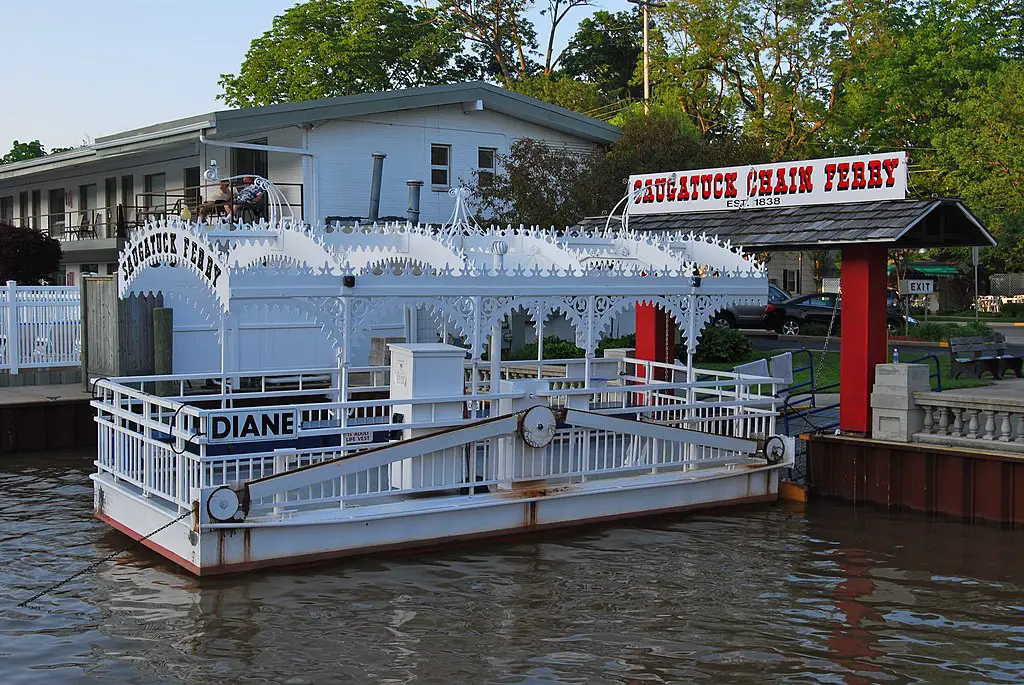 The Saugatuck Chain Ferry is a hand-cranked chain ferry that crosses the Kalamazoo River in Saugatuck, Michigan. It connects downtown Saugatuck to Mount Baldhead Park and Oval Beach.
The ferry has operated since 1857, making it the oldest operating chain ferry in the United States. It is a popular tourist attraction and is a great way to see the Kalamazoo River and the surrounding area.
The City of Saugatuck operates the ferry and is open from Memorial Day to Labor Day. It operates on a schedule, and tickets are $2 per person each way.
18. Rimwood Chapel
Rimwood Chapel is a small, wooden chapel located in Hersey, Michigan. It was built in 2014 by Gary Lenon as a surprise for his wife, Claudia. The chapel is only 6 feet by 8 feet and can only accommodate about three people.
The chapel is made of cedar wood and has a simple, rustic design. It has a single pew, a pulpit, and a cross on the wall. The chapel is also decorated with flowers and candles.
Rimwood Chapel is a popular tourist destination. Visitors come from all over to see the tiny chapel and to pray or meditate in its peaceful setting. The chapel is open to the public from 9 am to 7 pm daily.
19. McNamara Terminal Light Tunnel
The McNamara Terminal Light Tunnel is a unique and visually stunning Detroit Metropolitan Airport (DTW) feature. The tunnel connects Concourse A with Concourses B and C, a popular spot for travelers and locals alike.
The tunnel is 700 feet long and features nearly 9,000 feet of glass panels illuminated by LED lighting. The panels are sculpted with abstract, flowing patterns that resemble rivers and other topographic features viewed from the air. Two moving walkways on either side of the open floor provide swift transportation between the terminals.
The Tunnel is set to an original musical score by Grammy-winning composer John Williams. The music is played throughout the day and changes depending on the time of day and the season.
20. Bishop Baraga Shrine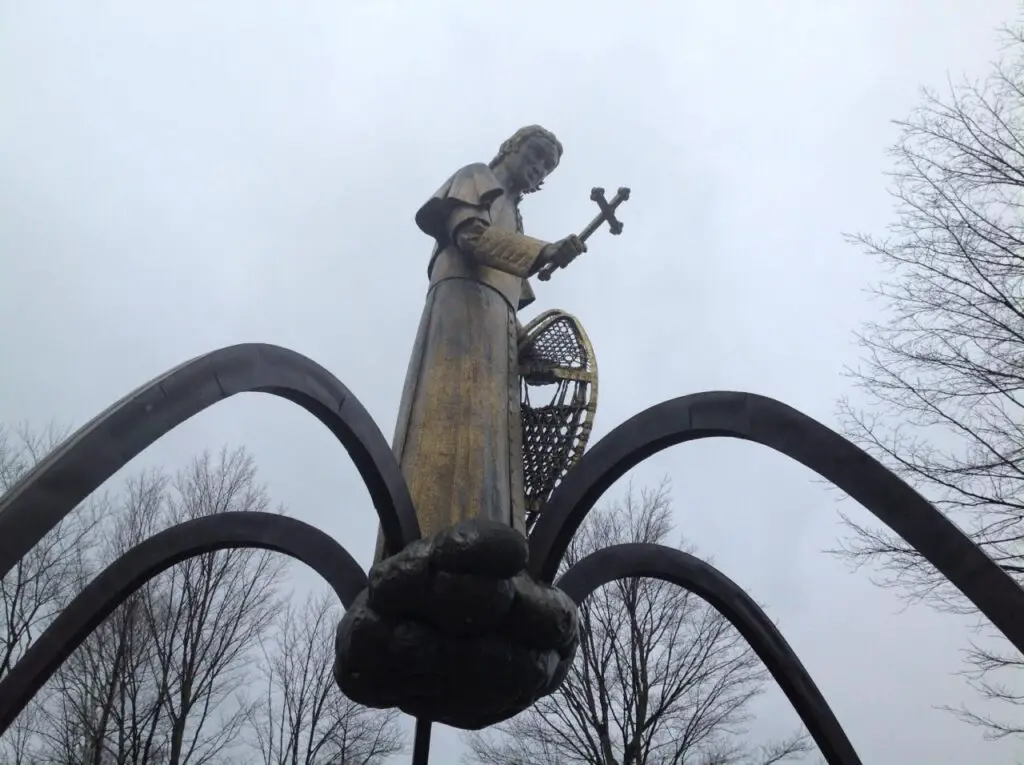 Bishop Baraga Shrine is a Catholic shrine in L'Anse, Michigan. It is dedicated to Bishop Frederic Baraga, a Slovene missionary who served in the Upper Peninsula of Michigan in the 19th century. The shrine is located on a bluff overlooking Keweenaw Bay and features a 60-foot-tall statue of Bishop Baraga.
The shrine was built in the 1960s and is a popular tourist destination. Visitors can tour the shrine, learn about Bishop Baraga's life and work, and pray at the statue. The shrine is also home to a museum, a gift shop, and a campground.
Bishop Baraga was born in Slovenia in 1797. He was ordained a priest in 1823 and sent to the United States to minister to the Native American population. In 1835, he was appointed Bishop of the Diocese of Sault Ste. Marie. He served as bishop for over 20 years and was instrumental in developing the Catholic Church in the Upper Peninsula.
Bishop Baraga was a tireless worker and a devoted missionary. He learned to speak several Native American languages and translated the Bible into Ojibwe and Algonquin. He also founded many schools and churches in the Upper Peninsula. He was known for his kindness and compassion and was loved by the Native Americans he served.
Bishop Baraga died in 1868 and was buried in L'Anse. He was canonized by Pope John Paul II in 1999. The Bishop Baraga Shrine is a fitting tribute to this remarkable man who dedicated his life to serving others.
Final Thought on Weird Michigan Attractions
As you can see from this list, Michigan is full of wacky, new, and unique tourist attractions. Attending these activities and sights can be a fantastic way to make long-lasting memories. Michigan is a great state to visit, offering ample versatility and options for your traveling needs. 
Business development manager George J. Newton works at both Write my coursework and PhD Kingdom. George has been with his wife for ten years and has learned to maintain a healthy relationship.
---
Michigan Attractions on Amazon
Images on this page may contain affiliate links in which we may receive a commission. See our affiliate disclosure for details.
---
Related Michigan Roadside Attractions
15 Of The Best Michigan Tourist Attractions In The Thumb Region – What better way to amuse the kids and lighten your wallet without even trying.
12 Quirky Michigan Roadside Attractions To See In The Thumb – Listing and description of tourist attractions in Michigan located in the Thumb region.
In 2022, Michigan Thumb Attractions Offer Family Fun & Festivals – The Thumb area is full of attractions in Michigan. Festivals and fairs are at the top of the list.
Quanicassee Michigan's Jenny, The Beer Drinking Bear – One of those Michigan Attractions that hardly anyone knows how to get to.