Nestled on the shores of Lake Michigan, Leland Fishtown is a picture-perfect dockside village in Northern Michigan. With its quaint shops, colorful houses, and historic fishing fleet, Fishtown is a popular destination for tourists and locals.
The history of Fishtown dates back to the early 1800s when it was a thriving fishing village. Today, Fishtown is still home to several working fishing boats, but it is also a popular spot for fishing, kayaking, and other water sports.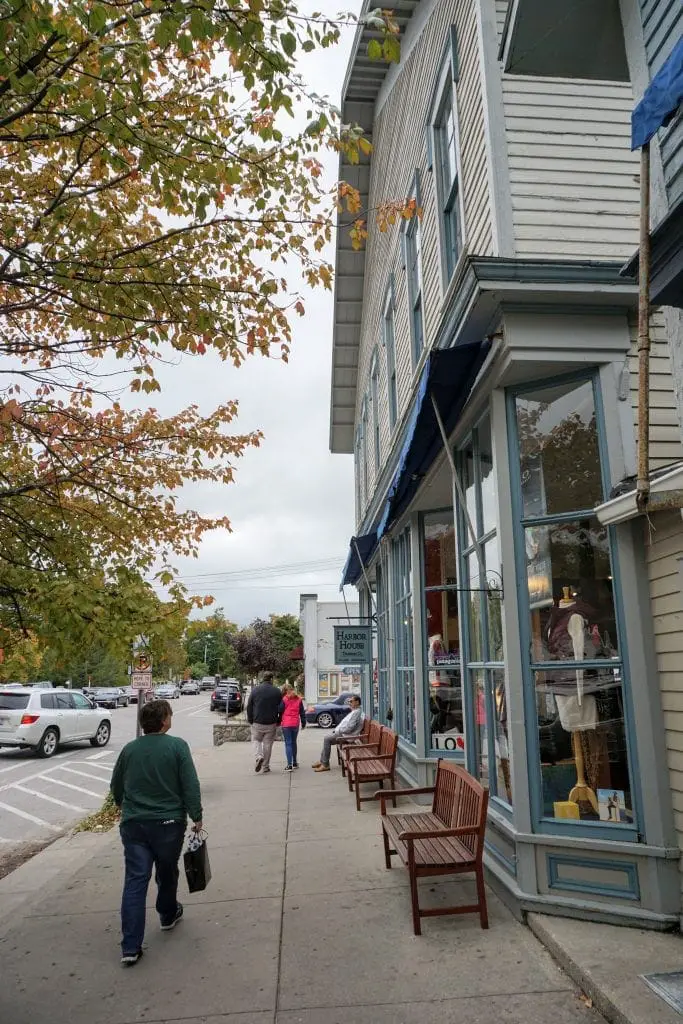 One of the most popular attractions in Fishtown is Carlson's Fish, a family-owned fishery that has been operating in Fishtown for over five generations. Carlson's Fish offers fresh-caught fish, smoked fish, and other seafood products.
If you are looking for a charming and scenic place to visit in Northern Michigan, Leland Fishtown is the perfect destination. With its rich history, beautiful scenery, and delicious seafood, Fishtown is sure to please.
A Northern Michigan Road Trip
We went for a Saturday of wine tasting with friends up to Old Mission point in Northwest Michigan. The numerous wine vineyards and scenic countryside are well worth the trip. The next day we took a forty-minute morning drive north of Traverse City to the small scenic slice of the historic Fishtown on the edge of Lake Michigan on the Leland peninsula. Walking the docks at Leland Fishtown is to experience a scene that is over one hundred years in the making.
---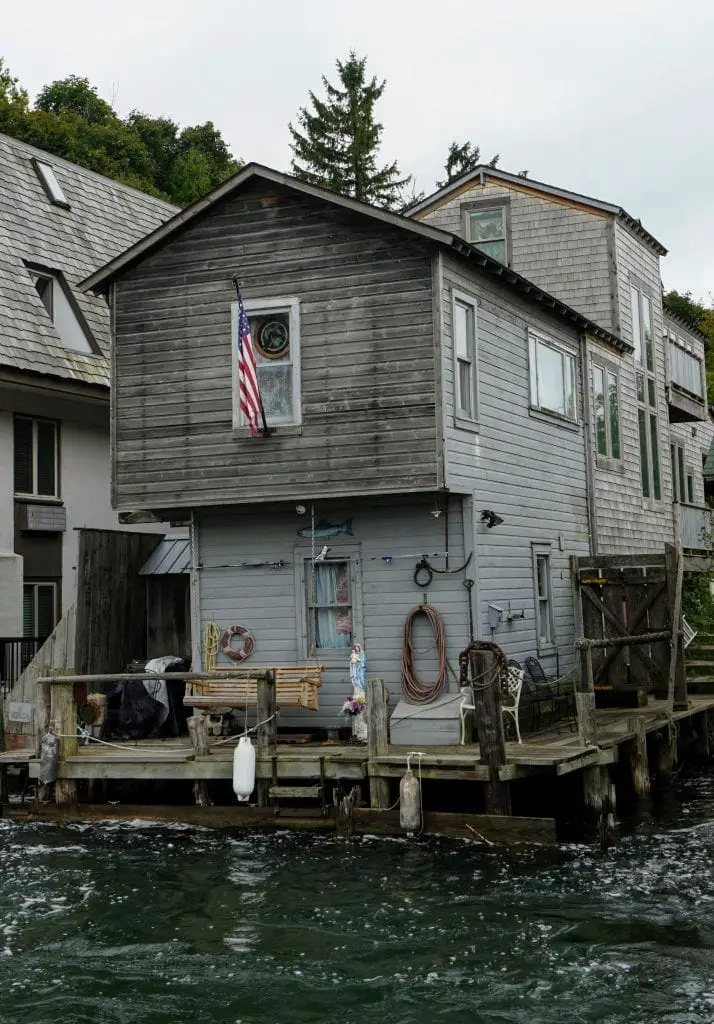 ---
Fishing History on Lake Michigan
At the end of the Leland River just before it feeds into Lake Michigan, is Leland Michigan's picturesque Fishtown – one of the last working fishing districts on Lake Michigan. White settlers, followed the lead of Native Americans who fished from the banks of the river, creating the current fishing village in the 1850s. Today, Fishtown has kept the tradition alive in the weathered fishing shanties, smokehouses, and docks lined with commercial fishing boat tugs, and charter fishing boats. For those traveling out to Manitou Island, the Manitou Island Transit ferry embarks from the same docks on a regular schedule.
---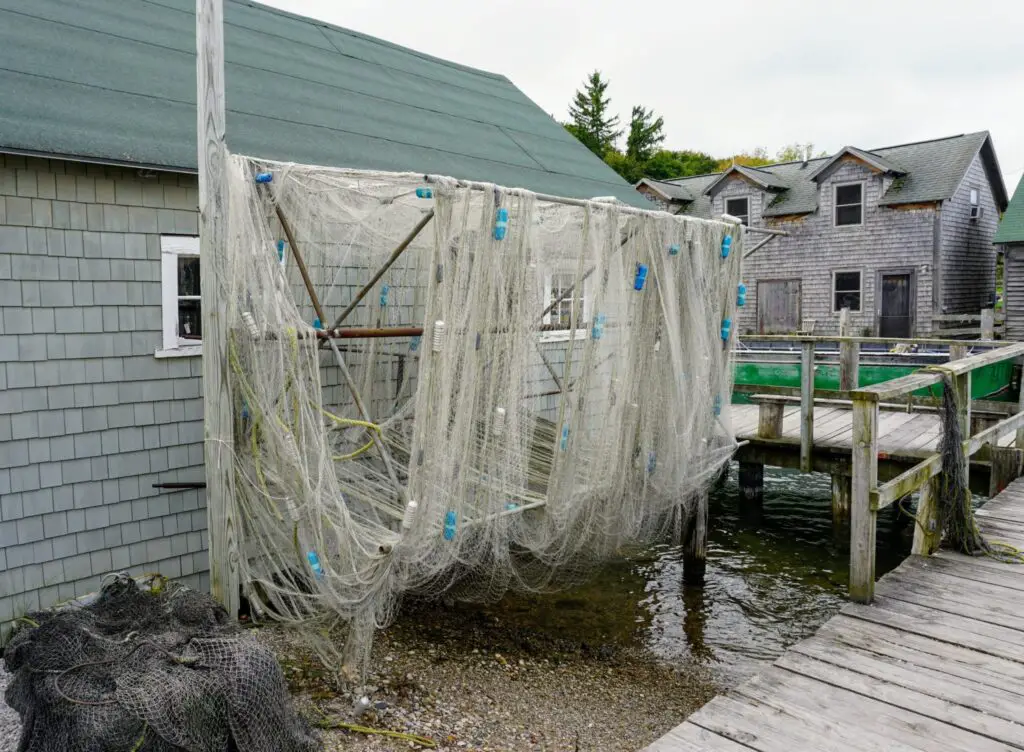 Smoke Your Catch After a Day of Fishing
If you have spent the day sportfishing out on the big lake, smokehouses in Fishtown will smoke your salmon for a uniquely upper Michigan flavor. During the off-season, they keep the smokers busy with orders for deliciously smoked Thanksgiving turkey.
---
The Story of Carlson's Fish
For over five generations, the Carlson family has operated this fishery in iconic Leland, Michigan. They turned their small dockside operation into one of the most favored and photographed destinations in Northwestern Michigan. Keeping with the family tradition of catching fish while evolving equipment and methods ensures that the company has a long term livelihood.
Hometown Tourist Carlson's Fishery
The Carlsons worked with the Michigan Fish Producers Association, the Department of Natural Resources, Michigan Sea Grant to put an education plan in place to educate others within the industry about the importance of structure and planning to enhance stability…"not just for what we can catch today, but for what might be available tomorrow."
Pretty Coastal Fishtown - Leland, Michigan
To stay in business and thrive, Carlson's sold the Fishtown property and fishing licenses to the not-for-profit Fishtown Preservation Society. This provides them with the ability to continue to operate a unique retail business at the dock. They offer various smoked fish, whitefish sausage, and fish pâté. Carlson wants to create new and innovative products at their Fish Town location.
---
Related Stories on Thumbwind
The Oldest Michigan Coney Island – There is an ongoing debate on who developed the first coney island in Michigan. It's kind of like asking for your mom's chili recipe. It's never the same twice; you get a different answer depending on who you talk to.
Great Lakes Beaches Are Amazing – If you have lived and traveled in the Great Lakes region, I think you will agree that there are some pretty amazing Great Lakes beaches to explore. This may be why many folks in the upper lakes don't venture far for a great family beach vacation.
Great Getaways in Michigan's Upper Thumb – Michigan's Upper Thumb offers close-to-home-up-north family fun. With over 100 miles of sandy beaches, hopping port towns, and a seemingly endless choice of festivals, fairs, and events. The tip of the thumb is Southeast Michigan's natural choice to find a fun summer day.
Sebewaing Fishtown in 1878 – On the borders of Lake Huron, where its waters dash up against the thickly wooded shores of the State of Michigan, is an inlet known as Saginaw Bay.
---
Leland Fishtown for Your Pinterest Boards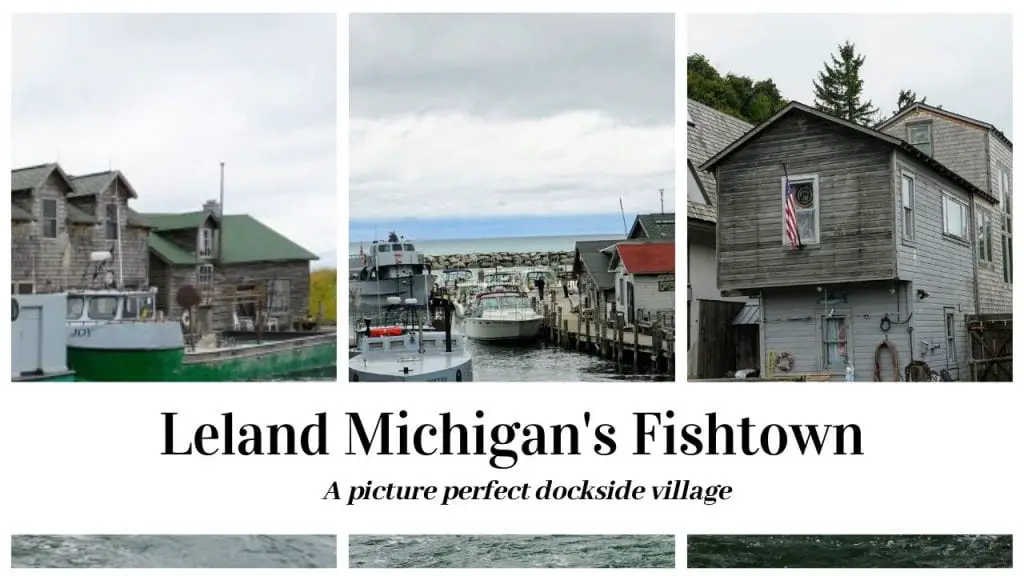 ---