It's finally here. My favorite time to be in Michigan and the Thumb region. The Caseville Cheeseburger Festival has long since passed. The Labor Day weekend has come and gone. Michigan Fall Colors are about ready to pop. Things are quieter. I can now cross M-25 over to the beach in silence and without fear of being run over. Fall is a great season.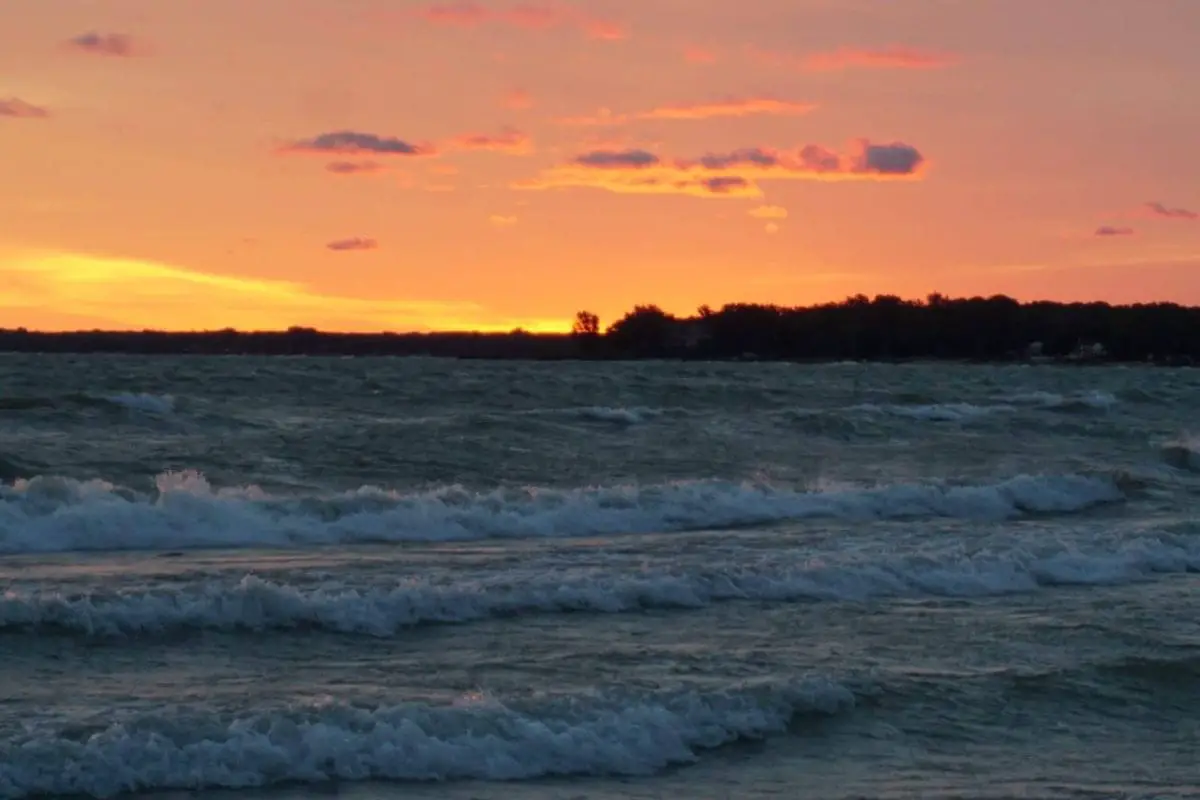 For just about everyone, it has been a series of two odd summers in 2020-2021 with the COVID-19 lockdown; there were not too many events to participate in. This year's return to normalcy was welcomed, but most folks are still cautious and careful.
The summer was a bit cool around Caseville this year but never less enjoyable. Saginaw Bay was cool and clear until mid-August. The walleye stayed in the shallows off "The Slot" until late in the season. Now it's time to put away the beach toys and look for that favorite sweatshirt near the fire on cool nights or when burning leaves.
The Michigan Fall Colors Season in the Thumb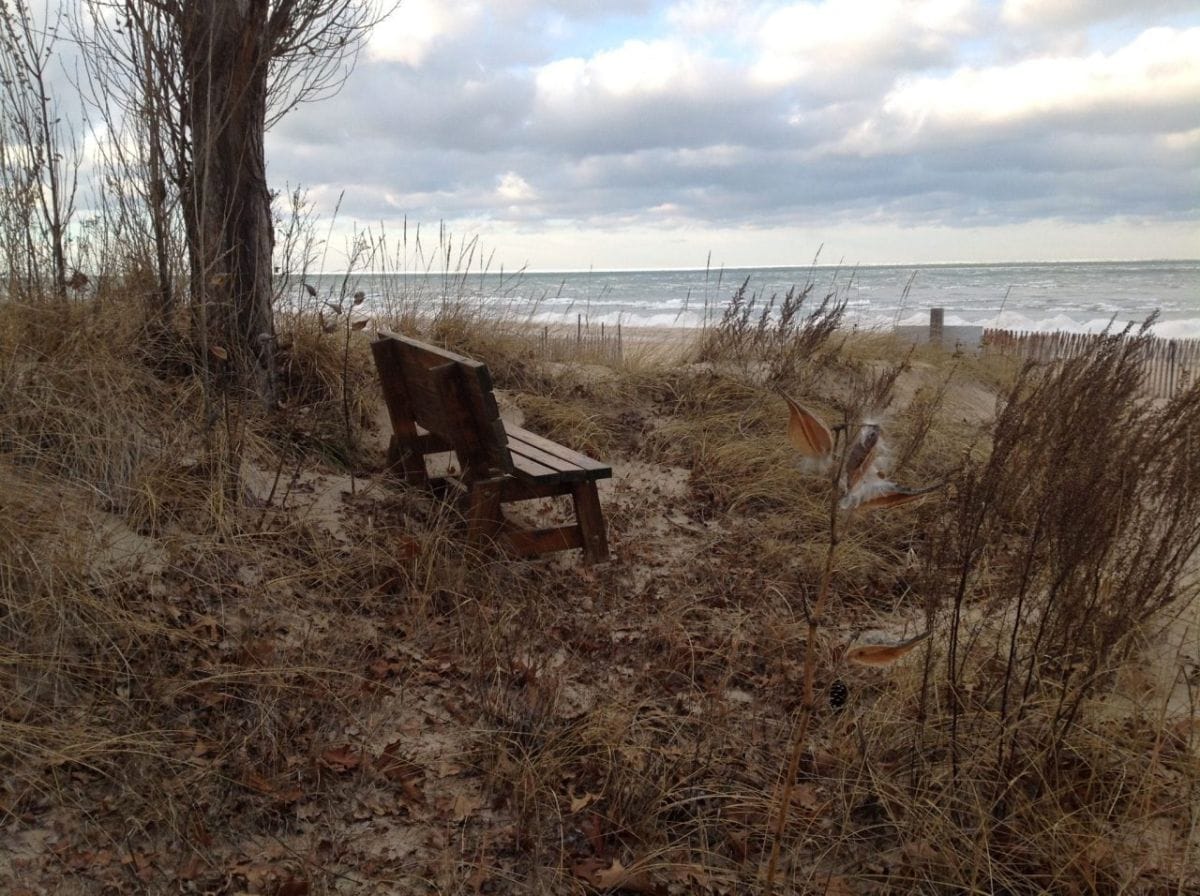 There will be football on Friday evenings on WLEW. Watch our Facebook Page for details on how to stream each game. The chili on the stove is finally cool enough for a sweatshirt. I don't expect the leaves to fall until later in October, but I see a hint of color on my maple trees. The crickets are in full chirp mode overnight. A sure sign of a waning summer.
Caseville Pumpkinfest & And Kinde PolkafestThe Last Festivals of the Year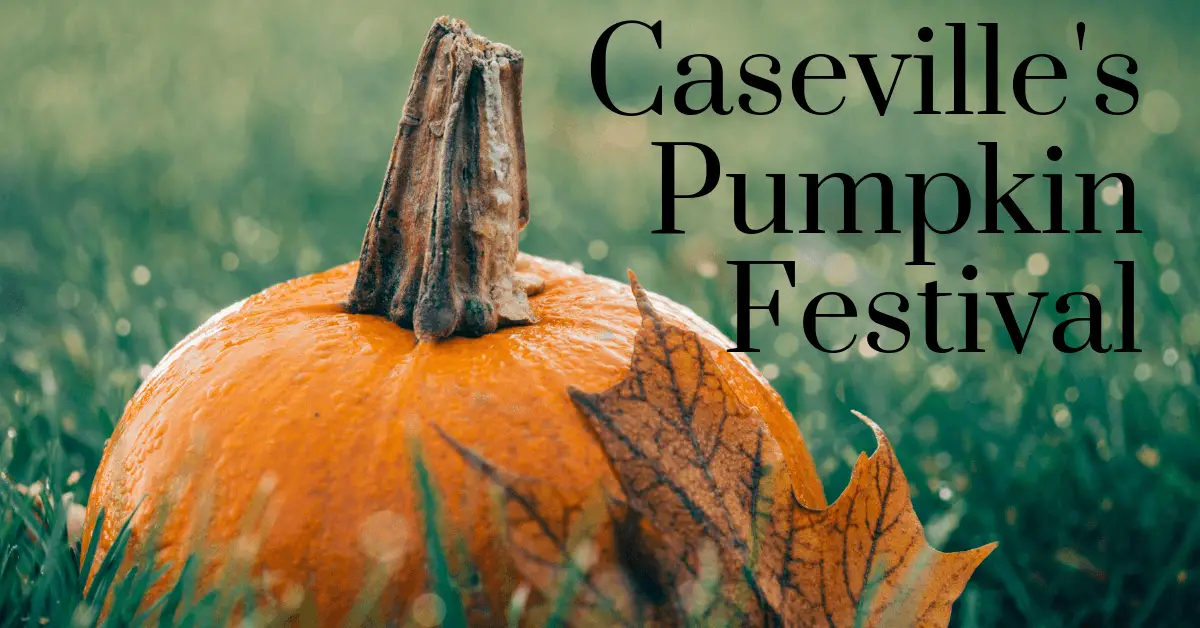 Since 2002 Caseville has hosted Pumpkinfest before Halloween. It's a family-friendly event schedule featuring both adult & children's activities such as scarecrow making, pumpkin decorating, and various races. Things are expected to return to normal this year, with the Caseville Chamber of Commerce having a full schedule for this year's event starting September 17th. The Chambers event calendar shows all the wonderful events for 2022. Yeah!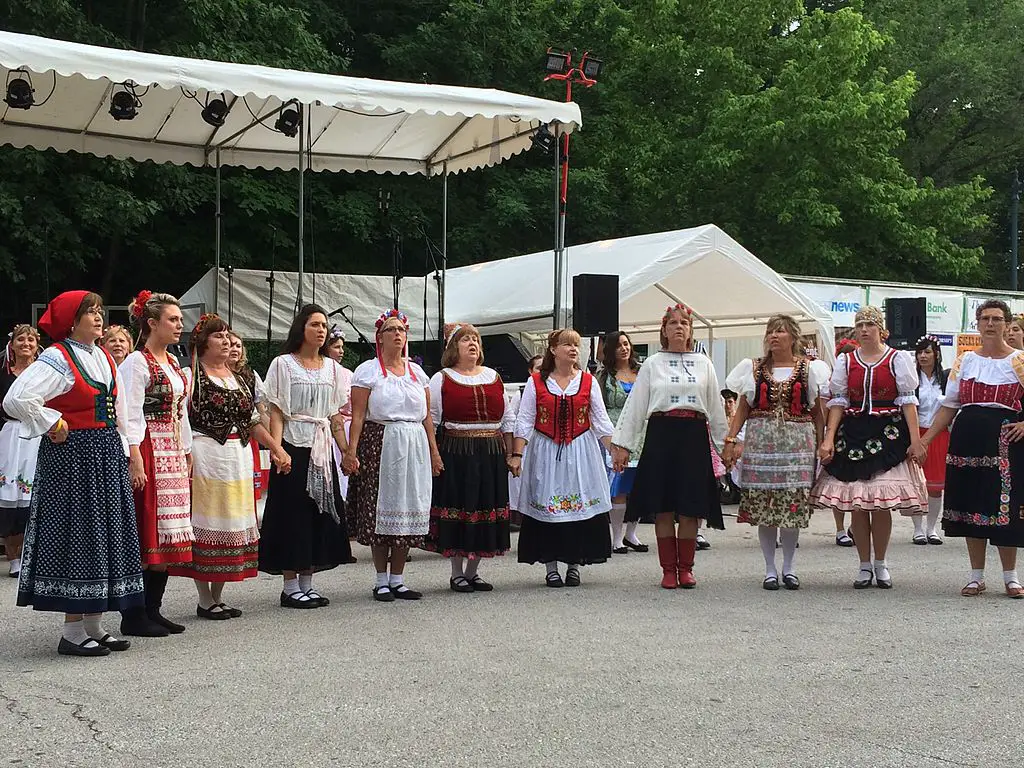 The same weekend the area's heritage rises with the Kinde Polka Festival, held each September. Polka groups from all over Michigan and the Midwest converge on the village for a weekend of music and fun. A Kinda Polka Festival 5k run is held on Saturday, with a breakfast on Sunday. Proceeds from the event go toward scholarships for local students, school projects, and the Future Farmers of America.
A Quiet Fall Ahead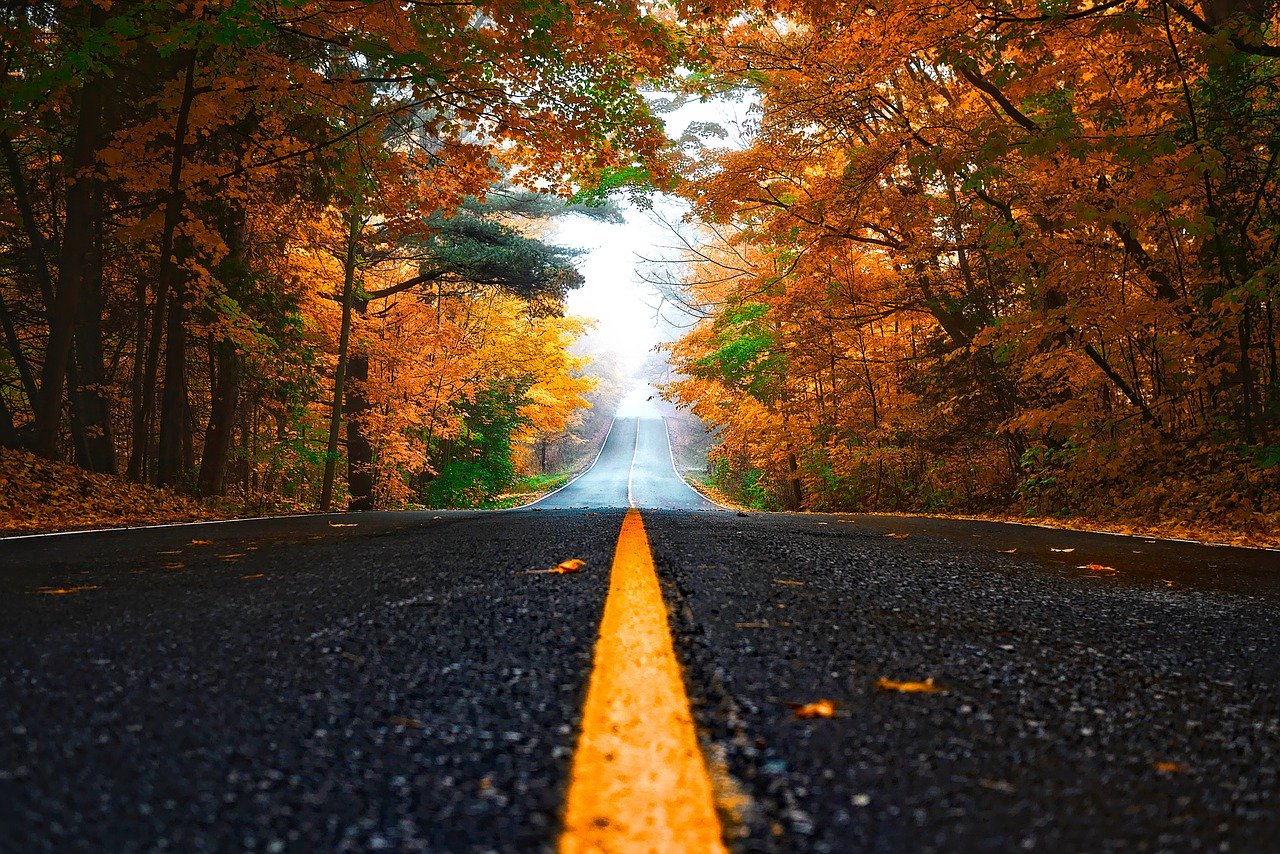 It's going to get quieter, more serene. Soon the boats will be coming out at the marina; the trailers parked all summer at the campgrounds will be leaving or wrapped up and winterized. Cottages will be closed. The Garden is turned over.
I know summer is truly over when Walt's Meat Market closes for the season. They typically shut down the second weekend after Labor Day. However, with new owners, that may change
On our Thumb Webcam Page, one of the best places to see fall color in Michigan's Thumb. The Sebewaing Skycam shows the best views of the shore and the trees at the edge of town.
However, for now, I look forward to the iconic Indian summer. It sometimes hits late September, but I've seen it come later. The long shadow of the bright sun and crisp fall air. It's an ideal time to be around at the tip of the Thumb.
Best Times To See Michigan Fall Colors
There's no place on earth like Michigan. From the Upper Peninsula's forest-lined highways to the Lower Peninsula's sandy beaches, it's a state full of beauty and adventure. And as summer gives way to fall, there's nothing quite like seeing the leaves change color in Michigan. But when is the best time to see fall colors? Where are the best places to see fall colors in Michigan? Read on for some tips!
Fall Color In The Upper Peninsula: Early to Mid September
If you plan a trip to the Upper Peninsula, it is best to visit in early or mid-September. This area is famous for its fall colors, and they start changing in the western UP and move eastward. The best color can be found near the shores of Lake Superior, where trees have been growing for generations, and the coolness of the lake will give a jump start to Jack Frost's touch of color.
The first week of September will have minor leaf color change in the northeastern and northwestern sides of the Upper Peninsula.
Upper Peninsula of Michigan Fall Colors: Mid to Late September
Northern Michigan is the best place to see fall colors in the United States, and it's also an excellent place for hiking, camping, and fishing. The region is especially beautiful in September and October (mid to late September is considered ideal). Northern Michigan's climate is more temperate than southern Michigan, making it an ideal destination for those who want to enjoy their vacation outside of the normal tourist season.
While you will find some color starting as early as the second week of September in the northern Lower Peninsula, peak color typically begins around the third week through early October. However, hard rain may delay this time frame.
Michigan Fall Colors Report Southern Lower Peninsula: Late September to Early October
The southern Lower Peninsula is the best place to see fall colors. It's the last region in Michigan that displays a range of autumn hues, from fiery reds and oranges to warm yellows and browns.
The peak time for fall color along the Lake Michigan shoreline is September 20-30, but you can still find plenty of brilliant foliage as late as October 12 (this year). The best places to visit include all around Sleeping Bear Dunes National Lakeshore, along US-31 between Traverse City and New Buffalo, or on M-22 near Suttons Bay. Don't want to travel so far north? Take a tour of the beautiful campus at Michigan State University. The entire north campus is a beautiful blaze of fall color during this time.
As you head toward northern Michigan, colorful trees become less common outside designated state parks like Hiawatha or Harbor Springs (both off I-75). Suppose you wish to see some good foliage north of Petoskey or Mackinaw City. Drive the famous M-22 Tunnel of Trees or tour the wineries of Old Mission Point just outside Traverse City.
Final Thoughts About Michigan Fall Colors 2022
There is no shortage of places to see fall colors in Michigan. However, by mid-October, the color peaked. The state is home to many different types of environments that reflect their unique colors during this time of year, ranging from the diverse landscapes of cities like Detroit and Grand Rapids to more rural areas like Houghton-Hancock and the Upper Peninsula. No matter where you go, one thing remains constant: there will always be something new for everyone to enjoy about this great state!
Related Links about Pure Michigan Fall Colors In The Thumb
Fall Color Tour on M-25 Michigan's First Scenic Highway – Find the best places in Michigan's Thumb. Our Fall color tour starts at the gateway to the thumb. In the 1800s, stagecoaches plied their way north to lumber camps along ancient trails on the Lake Huron shoreline, while schooners and steamships passed to the upper Great Lakes. Today you will travel north along M-25.
6 Fascinating Places to See at Harbor Beach Michigan – As the world's largest freshwater man-made harbor, the port of Harbor Beach, Michigan, is an ideal stopping point for sailors making their way up the shore of Lake Huron. With its protected port and town steps away from the Marina, Harbor Beach offers sailors and boaters a welcome break and an ideal provisioning point. If you find yourself with a few extra hours, there are some great little site seeing trips that are close and interesting.